Published on
July 28, 2014
Category
Features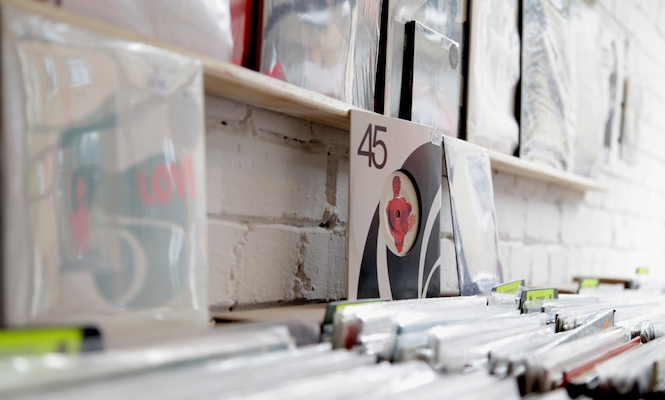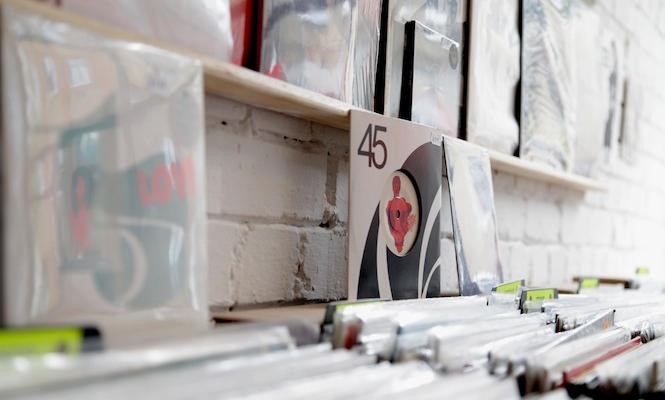 The Vinyl Factory select the 10 most essential vinyl releases of the last 7 days.
One of the strongest and most varied weeks in quite some time, as we fill our record bag with gorgeous 12″s from Anthony Naples on Trilogy Tapes, the new Brazilian Shakedown EP and Bison's 'Mandy' on Claremont 56 – by some way the sleaziest thing you'll hear all summer. A big week for albums too sees Shabazz Palaces return, Craig Leon get another RVNG Intl. re-up and Pye Corner Audio team with Not Waving for a set of spy-themed dispatches on Interceps.
Scroll down for our definitive across-the-board rundown of the week's new vinyl releases as selected by The Vinyl Factory's Chris Summers, Patrick Ryder, James Hammond and Theo Leanse. 5 singles and 5 LP's every 7 days that are unmissable additions to any collection.
---
Singles
---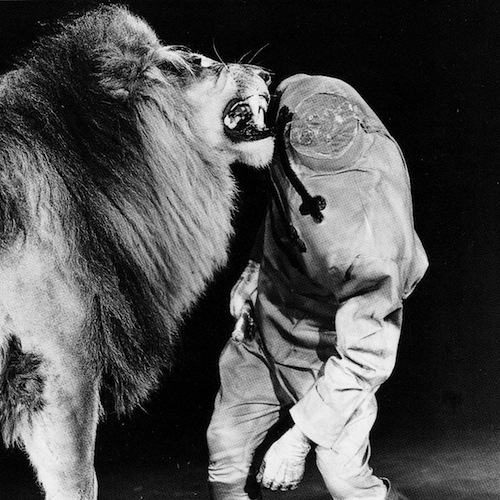 Anthony Naples
Zipacon
(The Trilogy Tapes)
Anthony Naples knows how to keep pushing his craft forward, and in a relatively short space of time as a recording artist/ producer he's drawn a lot of attention to his output and live shows on both sides of the pond and further afield. This 2nd EP for The Trilogy Tapes is further cause to investigate if you're unfamiliar, with 'Perro' in particular sounding like an upping of the refinement – 8 minutes of keenly pitched, propulsive and dreamy tones, and a shifting of gears part way through that seems to belie his experience. Naples' own imprint Probito, which flows out of Glasgow's Rubadub records on these shores, is also well worth checking out.
Listen HERE.
---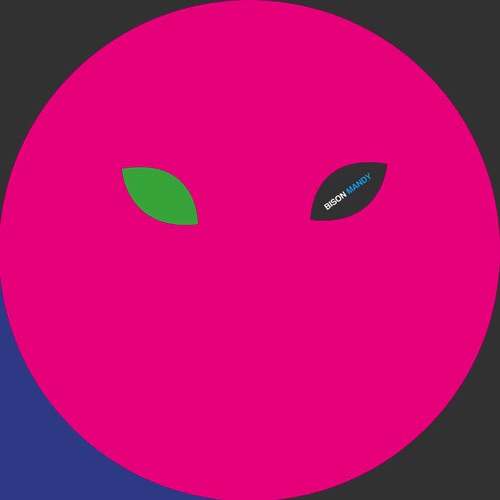 Bison
Mandy
(Claremont 56)
In 2011 the ace leftfield disco and cosmic label Claremont 56 released a little seven inch by Bison, a few minutes of sticky cosmic rock that had been recorded on what is hallowed ground for that sort of thing — Interspace Studios, a commune home to the band Can. The vocals were close and gristly, delivered by none other than Can's drummer Holger Czukay, and the louchly bass-led plod was a dunk into a timeless funk of trippy, whirling sensation, a statement of oddness and other-worldliness that ended seemingly as soon as it was begun. With this 12" release, it's extended to a much appreciated 7+ minutes by Mudd.
Listen HERE.
---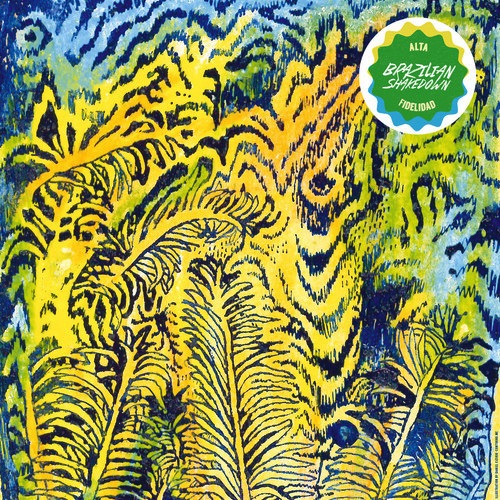 Various Artists
Brazilian Shakedown
(Brazilian Shakedown)
From the guys behind the brace of African Shakedown EPs (remember Noema's Ata Kak edit of 'Den Nyinaa' which took the roof off every party in 2012) comes Brazilian Shakedown, which this time sees Noema joined by a trio of Brazilian producers – Sao Paolo's DJ Marcio Vermelho and the Voodoohop collective and Carrot Green from Rio, whose local sensibilities treat their subjects with supreme respect for a series of seamless summer edits, remixes and originals. With original artowrk from Porto Allegre artist Daniel Eizirik, it's worth noting that the original African Shakedowns are going for top dollar on Discogs ($75-$110).
Listen HERE.
---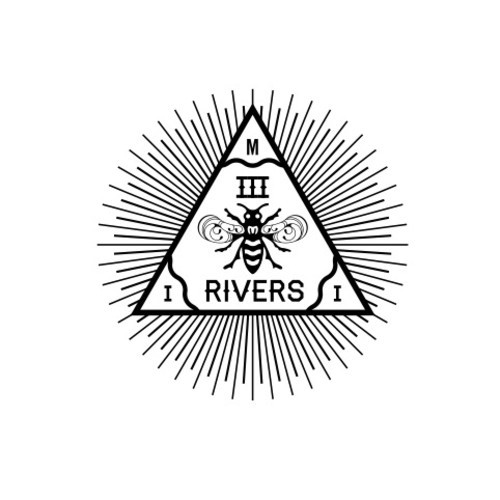 Mark Forshaw
Sequester EP
(III Rivers)
After close encounters with black holes and meteor showers while Voiceless and Hakim Murphy were at the helm, III Rivers enlist a North-West neighbour to take the reins as we continue our journey into deep space. Armed with a star map, a compass and a week's supply of sensory boosts, Mark Forshaw rides glistening arpeggios and thrusting sequences over the milky way ('Change Request'), dives through a wormhole into a maze of concentric loops ('Fantastic Flake') and finally emerges into an acid vacuum of dark matter and starship debris ('Where Did You Go'). If you like your techno both retro and space age, then this three tracker on Manchester's most underground imprint will send you into orbit.
Listen HERE.
---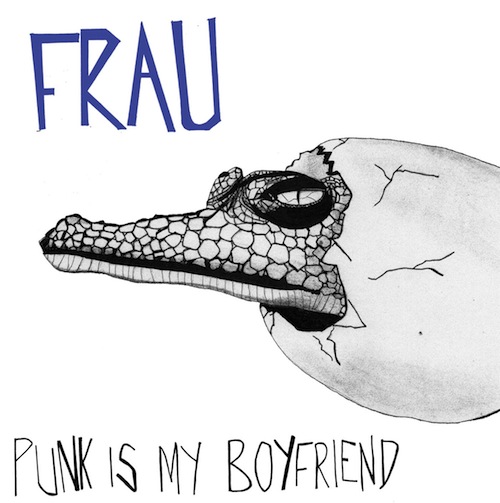 Frau
Punk Is My Boyfriend
(Static Shock Records)
If you're thing is all-girl, discordant punk blasts of pure diy magic then Frau are your band. It's got elements of Crass, Kleenex, Huggy Bear and even The Slits buried in its scratchy guitars, pounding drums and shouty vocals, yet these girls sure know how to party. Limited to 400 copies on the excellent Static Shock Records.
Listen HERE.
---
LP's
---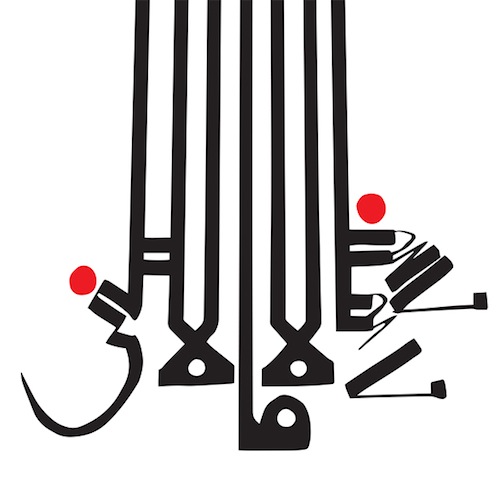 Shabazz Palaces
Lese Majesty
(Sub Pop)
This behemoth project from the Seattle duo made up of Digable Planets rapper Ishmael Butler and multi-instrumentalist Tendai 'Baba' Maraire lurches forward again. After 2011's Black Up, the esoteric layers of this thing isn't a surprise, and at times there are memories of the Beastie Boy's louche, friendless and F-you attitude developed by their transitioning from hardcore to hip hop, but there's something incredibly exciting and unplaceable about their grand textures, as the allusive and rambling raps are ruptured by synthesizers and beat shifts only to be held elegantly and ever more closely together. A record that drips with care, completely dedicated to expand, or grate against, or otherwise somehow divert consciousness.
Listen HERE.
---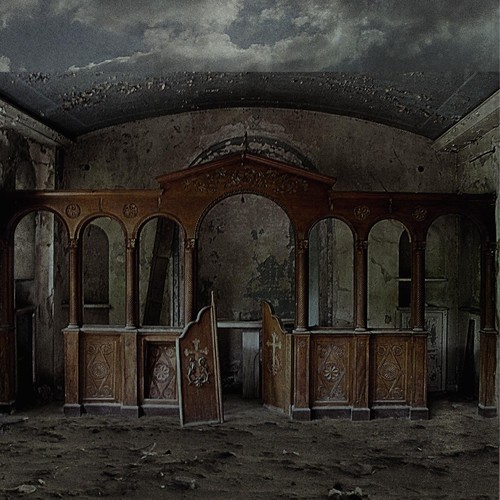 Felizol & The Boy
Like Cannibal Father Like Cannibal Son
(Optimo Music)
JD Twitch's tastemaking Glasgow imprint Optimo Music makes it five LPs in as many years with this unique debut album from Greece's Felizol & The Boy. In their other life, Yiannis Veslemes and Alexandros Voulgaris are cutting edge film directors, and this fact is reflected in both the cinematic narrative running through the heart of the record and a sonic debt to the likes of Carpenter, Vangelis and Wendy Carlos. The heady brew of all these influences results in an idiosyncratic album which moves between the slow bubble of acid sleaze, demented baroque hymns, and brooding sci fi chug on a restless journey towards a feast of the flesh. As cool as it is crazy, you won't hear another record quite like this for a long time.
Listen HERE.
---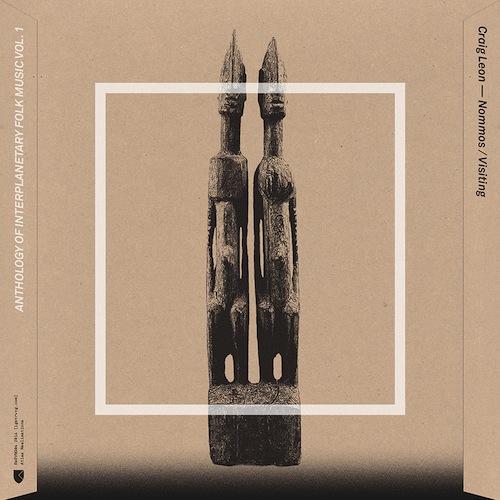 Craig Leon
Anthology of Interplanetary Folk Music: Vol 1
(RVNG Intl.)
Whilst last years reissue of 1981's Nommos brought it out of relative obscurity and onto a fair few end of year lists (FACT/VF), a facsimile reissue of the Takoma version was not exactly what Craig Leon had in mind. This package not only unites the narrative arc between Nommos and it's twin sister Visiting, but makes considerable improvement on fidelity as Leon painstakingly recreated the exact settings on his now vintage synths for a 2014 re-recording of both pieces. Conceived as extraterrestrial transmissions of sound, steeped in the cultural traditions of Mali's Dogon tribe, the visionary electronica within makes for an essential listen that covers a lot of bases- modern classical, ambient, kosmiche, minimalism- but with the sounds, fitting to they're genesis, ultimately falling under "Other".
Listen HERE.
---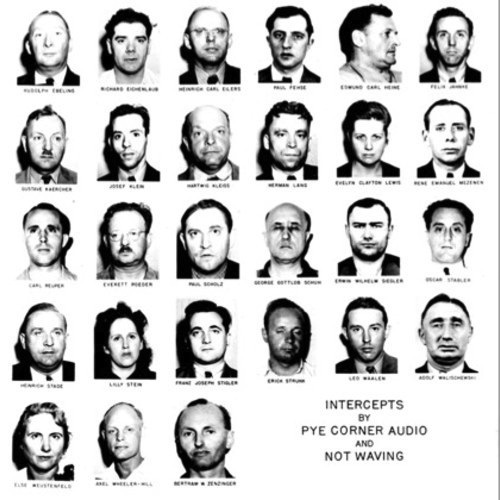 Pye Corner Audio & Not Waving
Intercepts
(Ecstatic)
Alessio Natalizia aka Not Waving joins Pye Corner Audio on this superb split LP drawing on the clandestine world of Cold War espionage, an esoteric and at times not entirely explicable frame for what is, narrative aside, essentially a superb eight-track collection from a two-faced underworld where industrial techno masquerades as ethereal synth pop and ambient electronica carries a cosmic passport. Look no further than Pye Corner Audio's 'Perfect Secrecy Forever' for the key – a sparse synth-heavy techno grower that reveals itself as a full-blown cosmic anthem. The initial limited edition run of 500 copies comes on "battle-ship grey vinyl" (come on, guys) with 4x A4 declassified artwork also included.
Listen HERE.
---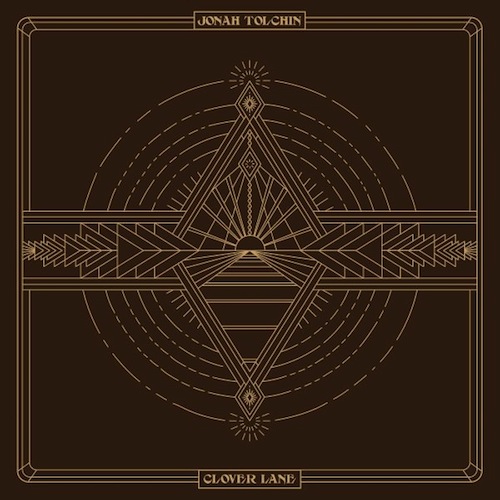 Jonah Tolchin
Clover Lane
(Yep Roc)
Jonah Tolchin's take on country is the rough and rugged kind. One minute it's steeped in folk and blues and the next, an almost punk direction takes over! It's still Americana and rich in country magic yet there's something about the way Tolchin delivers that sets this apart from a hundred other artists ploughing that direction.
Listen HERE.