Published on
February 1, 2016
Category
Features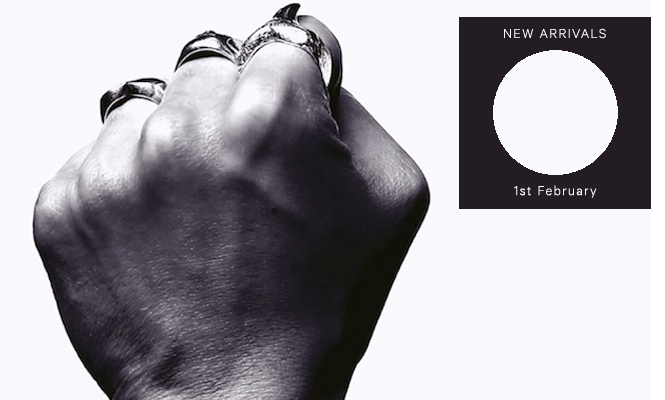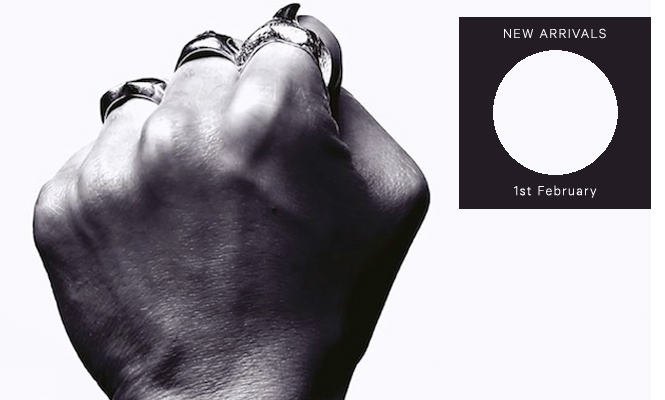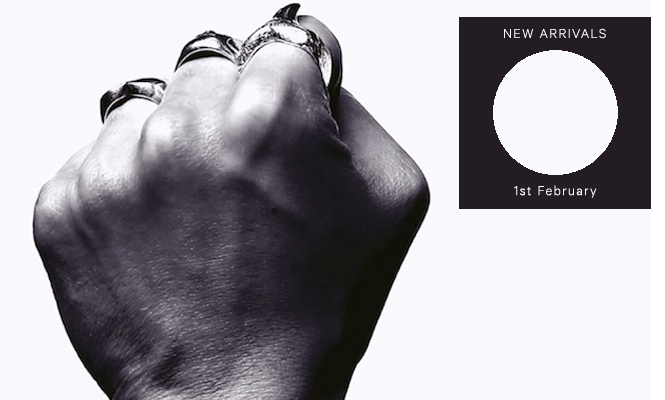 We select the 10 most essential vinyl releases of the last 7 days.
A meaty week for guitar heads with Savages' vital second LP Adore Life going straight in the crate, alongside Metz' 7″ 'Eraser', Night Beats' third album and the krautrock-inspired instrumentals of Throw Down Bones.
Firecracker continue to make the best vinyl editions out there with Healing Force Project's percussive slab of cosmic avant garde, while reissues this week are at both ends of the spectrum, more of VF favourite Alessandro Alessandroni's soundtrack recordings at one end, Derrick Carter's seminal Chicago LP Sweetened – No Lemon at the other.
Scroll down for our definitive across-the-board rundown of the week's new vinyl releases as selected by The Vinyl Factory's Chris Summers, Patrick Ryder and James Hammond with help from Norman Records. 5 singles and 5 LPs every 7 days that are unmissable additions to any collection.
---
Singles
---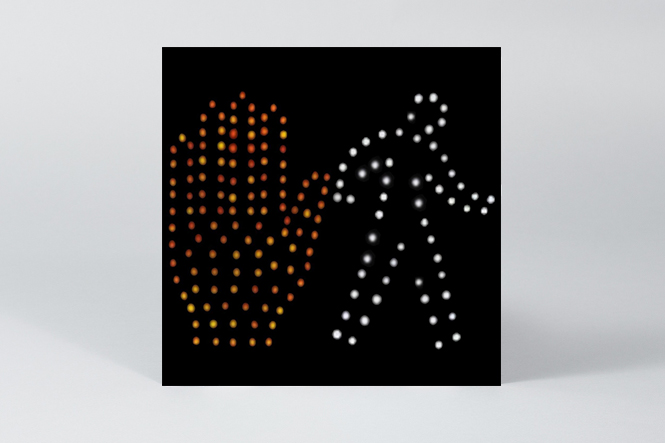 Show Me The Body
SMTB EP
(Kaya Kaya Records)
What you have here is a killer four track release from NYC's very own Show Me The Body on the fine Kaya Kaya label. This three piece come from the same Letter Racer crew as RatKing and have been making considerable waves on the east coast but where RatKing use beats and rhymes, Show Me The Body tap into noise rock and deliver a sound not too far from a punked up early Liars with their pulverising riffs, jagged drums and upfront vocals. Released digitally last year, the vinyl is limited so be quick.
---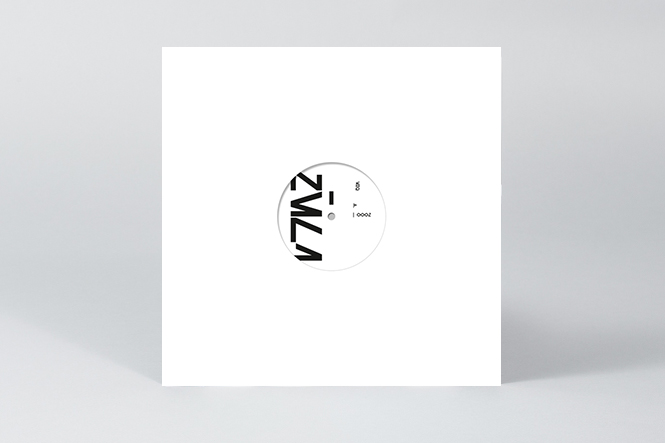 Zuli
Bionic Ahmed
(UIQ)
Lee Gamble's UIQ imprint made its way firmly onto this list with last year's debut from NIL and release number two is of an equally high caliber, being the first release on these shores of Ahmed El Ghazoly, a veteran of Cairo's increasingly fertile electronic music scene. The infectious groove of 'Robotic Handshakes in 4D' is a particular highlight, managing to bend all manner of supposedly 'unwanted' and concrete sounds to a musical will, whilst keeping things decidedly uncluttered in the process. A promising debut that's well worth investigating.
---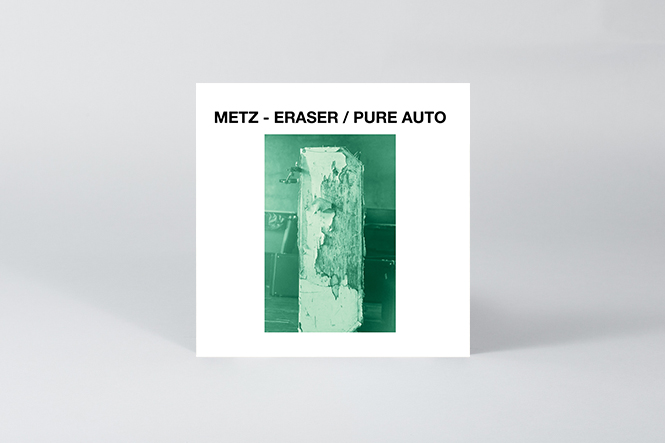 Metz
Eraser / Pure Auto
(Three One G)
The Toronto alt rockers make super distorted punk rock with brain meltingly loud guitars, pounding drums and hollered, chanted vocals. Will singlehandedly blow away yours or anyone's cobwebs.
---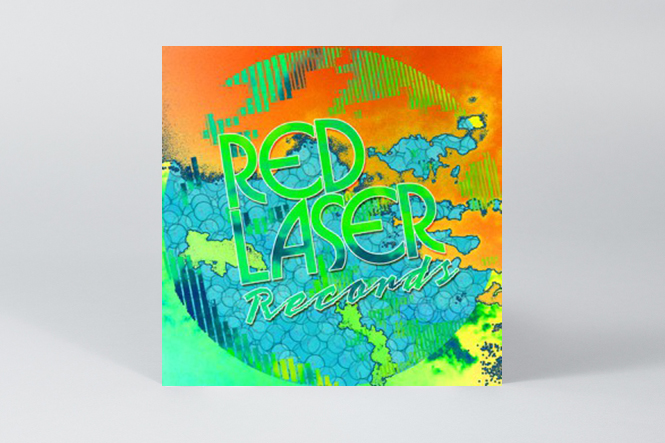 Various Artists
Red Laser Records EP 8
(Red Laser Records)
Il Bosco lights up the grid and rallies the troops for the latest volume of the Mancunian label's long running various artists series, welcoming a pair of Red Laser debutants to the fray alongside a couple of label favourites. Regular contributors Kid Machine and Starion take care of the lower end of the tempo spectrum with intergalactic chug and Italo noir respectively, while hometown hero Tommy Walker 3 and Parisian newcomer Alan Dente aim their sights on the dancefloor. The acid tinged funk of the Mancunian's 'Sky Punch' echoes vintage Robotnick in all the right ways, while the Rockers Revenge sampling proto house of Les Yeux Orange's 'Dente' should have hands in the air all over the globe.
---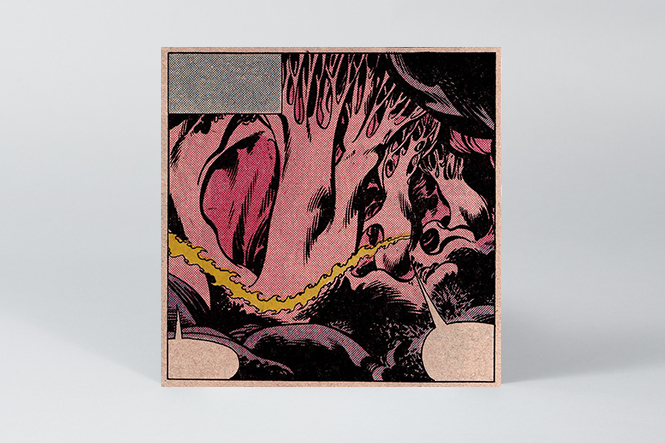 Healing Force Project
Gravitational Lensing
(Firecracker)
Oh Lord, please save my back account from Firecracker. Edinburgh's Living Mountain awakens for a new year at the fringes of the dancefloor, and a pack of freestyled percussive chops from Healing Force project. Hyperactive drums, that fizz and crackle like Jack DeJohnette on acid, lay the foundations for a dense and testing EP that finds a new path for free jazz fusion, at once referencing Sun Ra's extended rehearsal marathons, post-Bitches Brew Miles Davis and some distorted reincarnation of Weather Report, locked in purgatorial loop of unresolved synth jabs and abortive melodies, moulding improvised, fluid tapestries into looming walls of sound. Whether you get the standard or the deluxe limited edition, Firecracker's packaging artwork remains the best there is.
---
LPs
---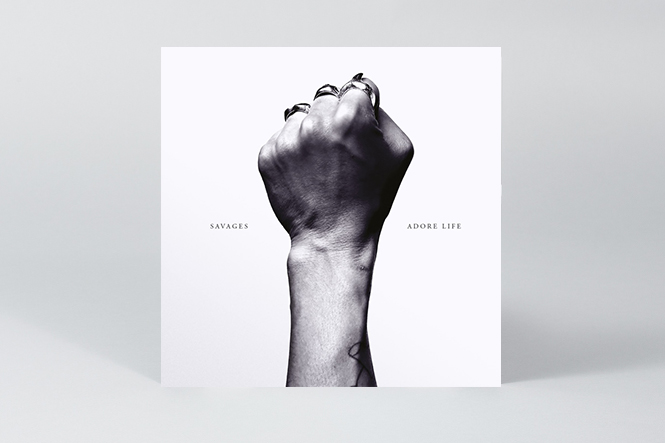 Savages
Adore Life
(Matador)
One of the most anticipated releases of early 2016, Savages life-affirming second album is a full throttle assault on the conventional love song – riffling through the complex, destructive but deeply addictive emotion, heightened in every sense by Jehnny Beth's uncompromising delivery. There are murder ballads, reverb-heavy noise tracks and theatrical post-punk that, as with 2013's Silence Yourself, bristle with intensity and rhythmical clarity. If Silence Yourself was a shot in the arm, Adore Life adds a more complex kick. Pure and revitalising.
---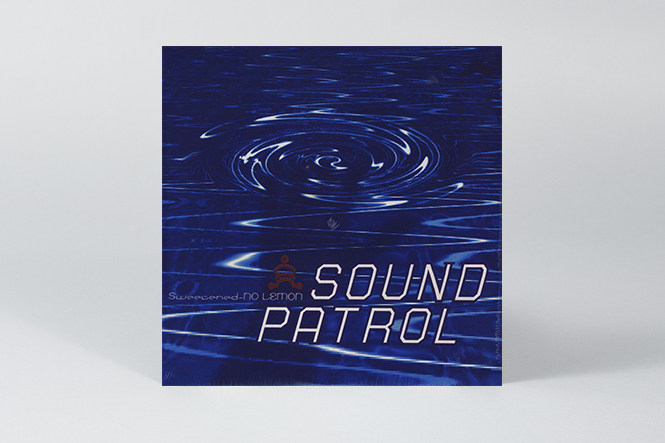 Sound Patrol
Sweetened – No Lemon (Expanded Edition)
(Arts & Labour)
Over 20 years after its original release on Chicago's Organico label, Derrick Carter's seminal Sweetened – No Lemon returns to the racks in expanded form via the producer's own Arts & Labour imprint. Dropping all the way back in '94 under the Sound Patrol alias, the LP saw Carter sidestepping his trademark boompty fare in favour of a deeper and more experimental approach. Unpredictable acid tracks run neatly into future funk grooves, while elsewhere atmospheric pads and lush textures overpower the senses as Derrick's immaculate rhythms roll on. Spread lavishly across three LPs and featuring four previously unreleased cuts, this is a must have for any serious house collector.
---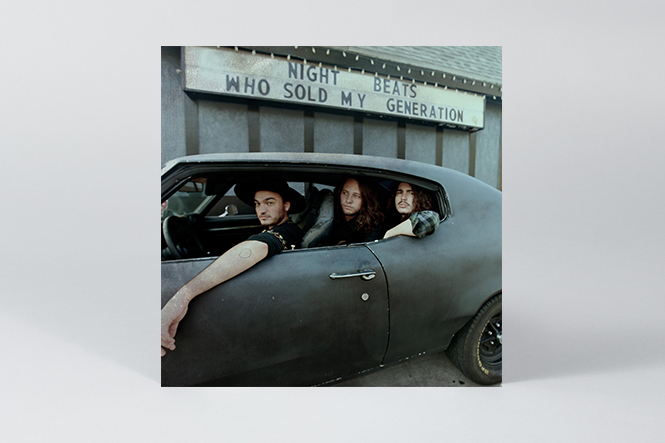 Night Beats
Who Sold My Generation
(Heavenly)
This is Night Beats' third record (after the amazing debut and equally impressive Sonic Bloom) and their first for Heavenly. This Texan / Seattle trio take the lo-fi garage format but drop it in the classic world of Texan psychedelics (Buttholes, Elevators, Red Krayola) to make something even more smoked in voodoo and tripped out rock n' roll. Recorded at Echo Park and featuring Black Rebel's bass player this is a great, great record.
---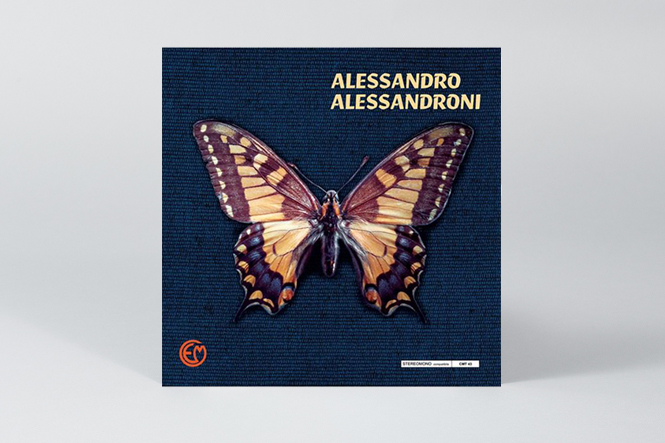 Alessandro Alessandroni
S/T (Butterfly #3)
(Cometa)
Cometa's reissue of Farfalla, Alessandroni's peacock butterfly-adorned 1971 LP, was a highlight of last year's reissues, and owing to the Cometa/SR records vaults having 40+ years of library music to their name, they've brought us some unheard cuts from the same period / recording sessions. A vintage era within Alessandroni's discography, his multifarious and experimental approach to the soundtrack is on full display here. Farfalla was gone in a flash, and as this is a similarly limited run of 350 records, if this is your bag act fast.
---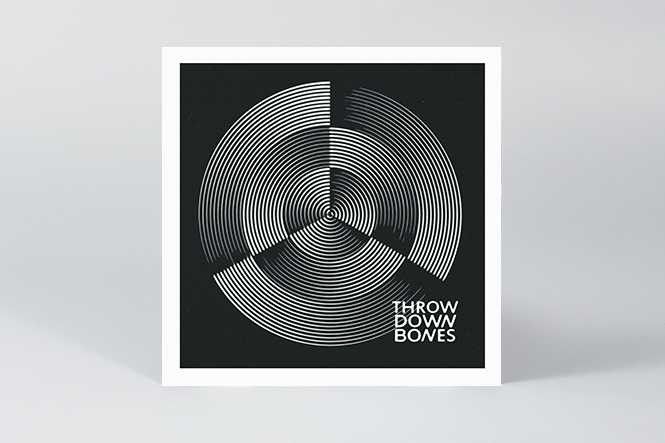 Throw Down Bones
Throw Down Bones
(Fuzz Club)
Instrumental kraut/psych group who at times sound like they are reworking Joy Division's Unknown Pleasures eschewing the use of vocals. Instead they concentrate on tight and taut compositions that also reference early Kraftwerk, Neu and Mogwai.