Published on
October 15, 2013
Category
Features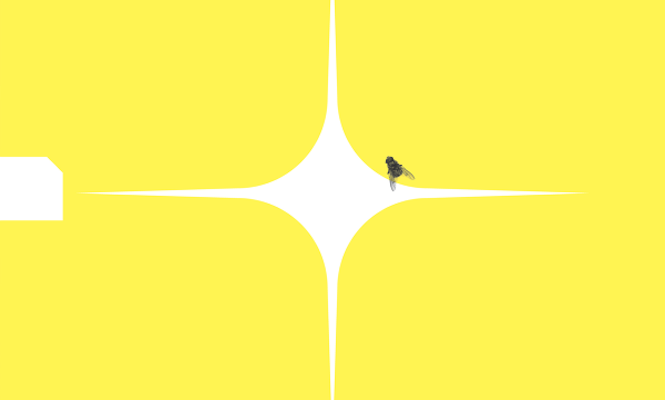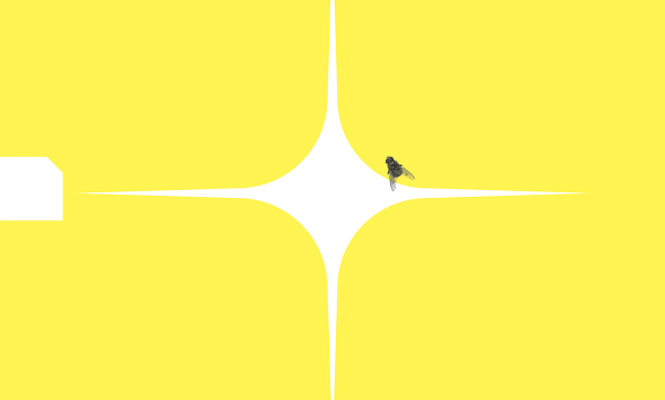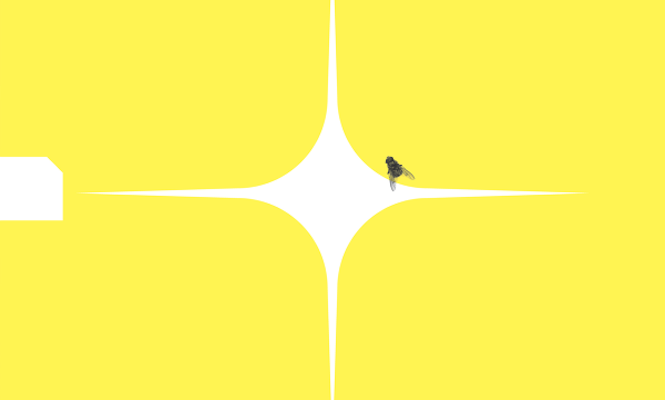 Introducing our new weekly list in which we review the 10 most essential vinyl releases of the last seven days.
Some records just sound better, look better and feel better on vinyl. In our new weekly list of the ten most essential vinyl releases we invite experts from some of the country's leading record stores to contribute their choices for a definitive across-the-board rundown of the week's new vinyl releases. 5 singles and 5 LP's every 7 days that are unmissable additions to any collection.
By way of a short introduction, joining The Vinyl Factory every week to share their considered opinions are Patrick Ryder, Theo Leanse, Chris Summers and James Hammond from Piccadilly Records, Sounds Of the Universe, Rough Trade West and the St. John Sessions respectively.
---
SINGLES:
---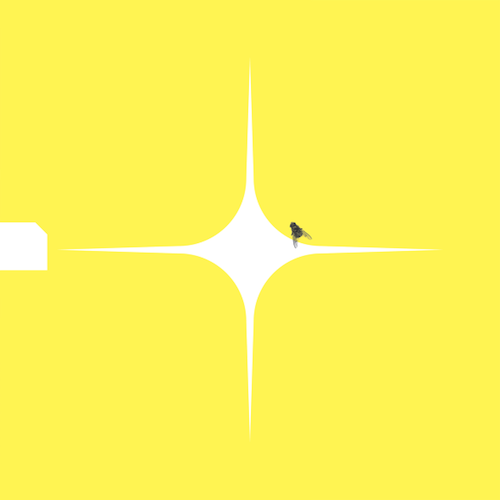 Shit And Shine
'Diag004' 12"
(Diagonal Records)
Powell's Diagonal imprint sets sail once more, this time finding just the right space for Shit and Shine to switch it up and unleash a monster curveball. The groove has always been there through a number of releases for Riot Season, Load, Rocket and Monofonus Press to name a few, but here Craig Clouse has turned that up to 11 and decided to smash the disco ball to pieces! 'Blowhannon' is all rubber bass and stop start vocoder, 'Value' is a distorted b-boy crush, 'Shower Curtain' could be Liquid Liquid mixing it up with The Jellies produced by Prince during his Black album era and 'Dixie Peach' out Detroit's Detroit! A stunning set from beginning to end. – Chris
Listen HERE.
---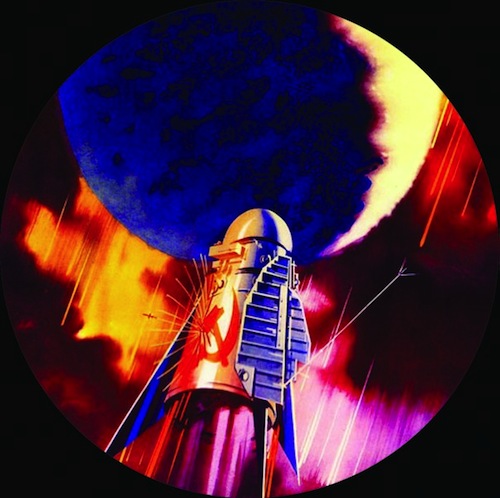 CTEPEO '57
'The Missouri Breaks EP' 12"
(Tartelet)
Tartelet unveil new star signings CTEPEO '57 with a three tracker of groove laden, sample based house music and a tight-lipped press release, though from the tapey soul of the title track I'm guessing Box Aus Holz boss Max Graef is involved. Crisp hats keep your neck snapping while the lively bassline takes care of the feet; just remember to brace yourself for that super sleazy sample. "Mono 66" goes nuclear, ditching the soul power of "The Missouri Breaks" in favour of percussion heavy machine funk, while "Sputnik 1" harks back to MCDE's Raw Cuts, deftly combining deep keys, bass swells and a plethora of samples to round off a red hot debut. – Patrick
Listen HERE.
---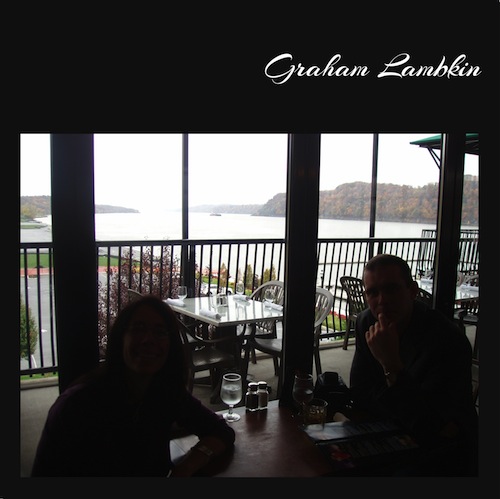 Graham Lambkin
'Abersayne / Attersaye' 7"
(Kye)
Another stunning piece from Graham Lambkin, and his first solo 7" in 21 years of surreal wordplay spent retuning the ear to the sounds of domesticity. Lambkin's playful approach to the microphone and the indiscernible play out across both sides, with Abersayne's guitar, crooning and phased musique concrete forming a "perfectly serviceable love song". Side B intertwines a piano refrain with a minor car accident to create a candid lament, and the heightened sense of abjection Lambkin and partner in crime Jason Lescaleet are renowned for. Wild and mesmerizing, as with much of Kye's output. – James
Listen HERE.
---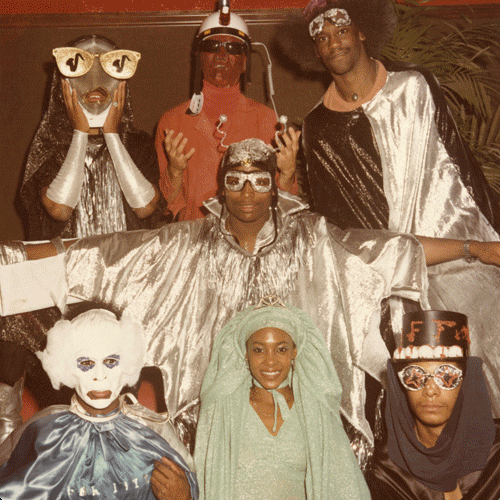 Flyte Tyme
'It's the things that you do' 7"
(Numero Group)
The youths gadding about in fancy dress on this record's misleading cover are A-game Minneapolis funksters, and this is a prime, smooth, previously-unreleased early outing for a handful of musicians that would, once separated, have a hand in some of the 1980's landmark records. The vocals simmer elegantly, only ever threatening the gruff power that Cynthia Johnson would lend to Lipps Inc.'s "Funkytown". The sophisticated grounding of bass and keys comes courtesy of Terry Lewis & Jimmy Jam, the immortal songwriting/production duo who would break out of Prince's shadow to basically create the envelope-pushing cream of 1980s R&B. – Theo
Listen HERE.
---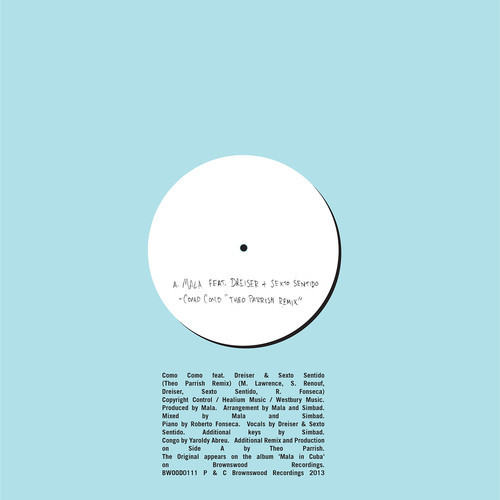 Mala
'Como Como' (w/ Theo Parrish Remix)
(Brownswood)
Sometimes the best remixes are those with the lightest touch. This time Theo Parrish lends his to Mala's sun-drenched 'Como Como', the latest single to emerge from the DMZ man's 2012 soundclash Mala in Cuba, on a minimalist limited 10″. Over twelve months on from its original release, the re-emergence of 'Como Como' is testament to the record's stubborn resistance to faddishness, insulated from tiresome disposability of so much modern electronic music. Here Parrish extends the soulful, dubbed-out original into a baked and languid hymn to the Malecon – Havana's glistening Atlantic highway – as realised by first London and then Detroit's finest. – VF
Listen HERE.
---
LP's
---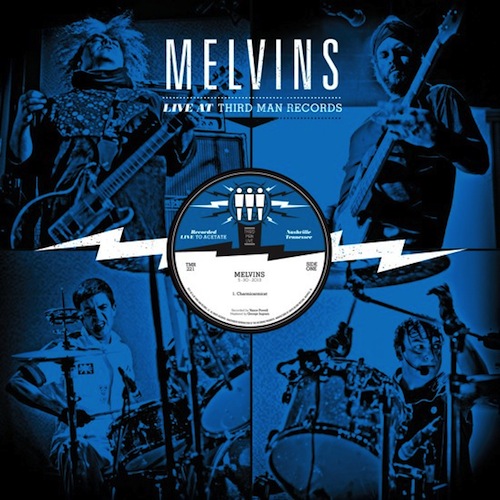 Melvins
Live At Third Man
(Third Man Records)
Last May, the truly unique Melvins arrived at Jack White's Third Man empire and recorded the finest 'Live to Acetate' release so far in the series. Since adding Big Business to their ranks they have become an even more titanic event and here's seven reasons why. 'Charmicarmicat' takes up the whole of side one. This is the band in all their slowed down, grind glory with Buzz sounding on fine form. On the flip they steam through a set that includes 'It's Shoved', 'Anaconda' 'At The Stake', 'Queen', 'Cow' and' Your Blessed'. Captured perfectly by in-house man Vance Powell, Melvins have never sounded this good documented live. – Chris
Listen HERE.
---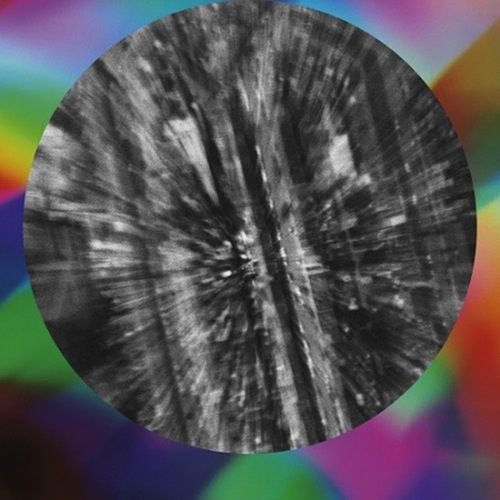 Four Tet
Beautiful Rewind
(Text)
In the compact sound collage of Beautiful Rewind, Kieran Hebden has created part pirate radio jungle assault and part post-club come down bliss. On the more aggressive moments like "Gong", "Kool FM", "Aerial" and "Buchla" he feeds jungle chatter, polyrhythms and bass pulses through his dense production to create an immersive and raw experience like listening to Rooms 1 and 2 clash from a druggy episode in the toilets. Meanwhile "Unicorn", "Your Body Feels" and "Ba Teaches Yoga" could all nestle comfortably between the fragility of "Angel Echoes" and "Sing", as stuttering synth tones meld into waves of soothing digital clarity. With Beautiful Rewind, Four Tet has created a natural sequel to There Is Love In You and the logical progression from the club centred "Pink" by marrying beauty with a sound that is rawer than ever. – Patrick
Listen HERE.
---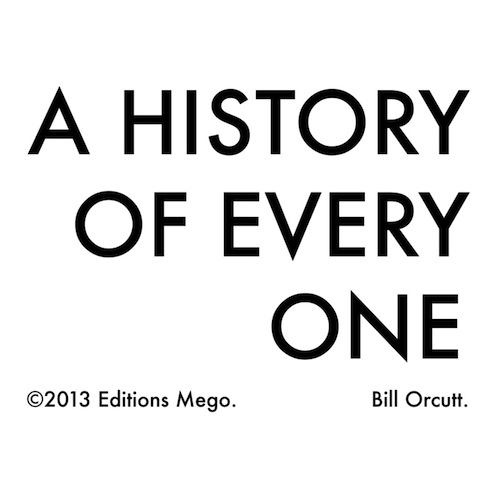 Bill Orcutt
A History of Everyone
(Editions Mego)
Bill Orcutt's third solo LP on acoustic guitar and second for the wonderful Editions Mego. Comprised of a collection of American standards processed through Orcutt's singular string theory, numbers such as 'Black Betty' and 'Zip A Dee Doo Dah' are shattered and reconfigured into amorphous forms. As with Daget era Loren Connors, a respectively singular take on the Delta blues rings out amidst Orcutt's stream of consciousness vocalizing and bending strings. His technique and musicality are as incendiary as ever; with the convulsive runs and staccato attacking often giving way to silence and a gentler touch on these inspired takes on familiarity. – James
Listen HERE.
---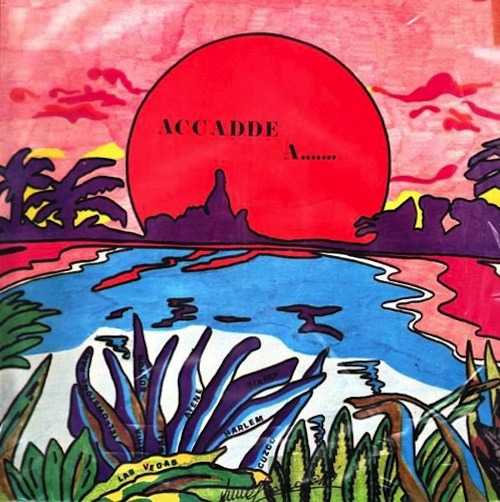 Arawak
Accade A…
(Golden Pavilion)
Heavy on the woodwind, high concept, and featuring an ace bagpipe cameo – Arawak's Accade A… finally sees wide-ish availability as a luxurious reissue from Golden Pavilion. A worldly Italian library record composed in 1970 by Luciano Simoncini, each track conjures some corner of the globe. For instance, you'll get bright & sleazy guitar licks for Vegas, or heavy breathing and big breaks for Harlem, or a possibly mis-guided set of bagpipes for Belfast. Each track is a gem, often foregrounding some outstanding pipe-work, and encapsulating the uniquely imaginative exotica and the dramatic funky jazz of Simoncini more than it might the geographical theme. – Theo
Listen HERE.
---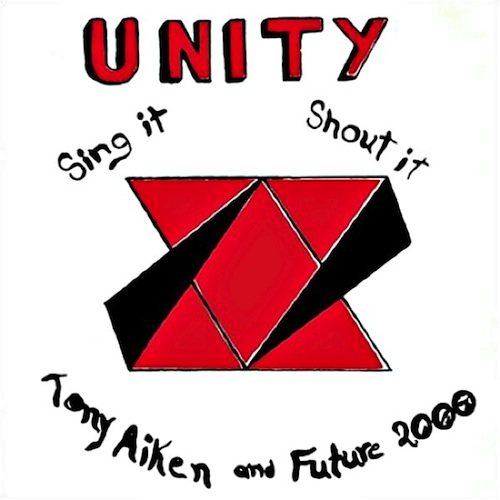 Tony Aiken & Future 2000
Unity, Sing It, Shout It
(Kimsha)
Reissued on vinyl for the first time since its local NYC release in 1976, Unity is a Caribbean meets afro-soul romp with the most well-meaning early disco aspirations. Unity borrows liberally from the West Coast – "Better Days" doffs a cap to Sly Stone's feel-good orchestrations, "She Loves Me" to the love-lorn Darondo – while the scorching 9-minute A-side hints at the experimental disco scene that would envelope the city's lower reaches. Full of beautiful contradictions, Unity fell between the gaps on initial release despite the best efforts of PR man William Kamarra who penned a somewhat desperate manifesto on the original back cover that claimed Unity would "satisfy all tastes of commercial Disco's and R & B Pop music of today". Catering for both crowds proved difficult – the a-side "Unity" is pressed at 45rpm for the disco DJs, the b-side at 33rpm for home listening – and with a cover that is decidedly more Don Cherry than Donna Summer, the record bombed. Thankfully, Kimsha's reissue keeps the record's hand-printed DIY charm but drops the star-struck PR in order to at last let the music speak for itself. – VF
Listen HERE.
---