Published on
June 15, 2015
Category
Features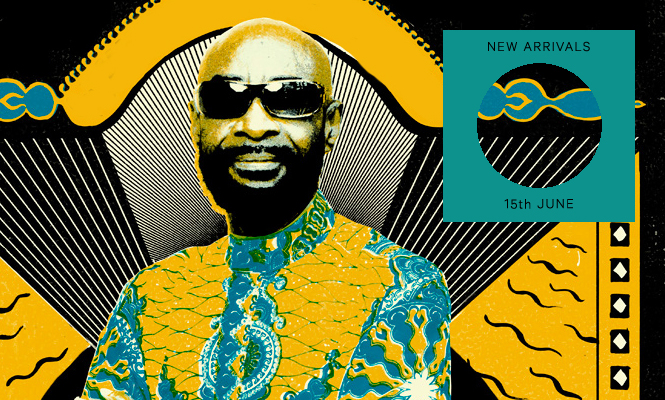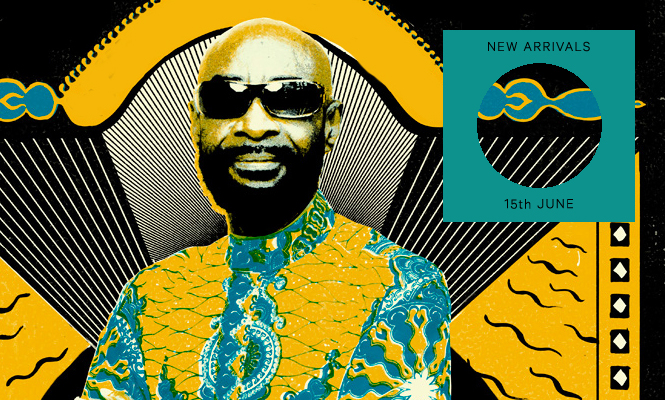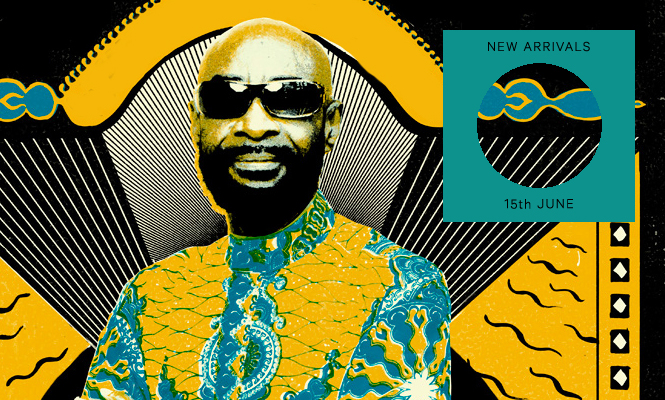 We select the 10 most essential vinyl releases of the last 7 days.
Our record bag is bursting at the seams with colourful records this week. Highlights include low slug beat workouts courtesy of Ras G, re-union highlife with Pat Thomas and the gang, and yet another killer LP on Castle Face.
Scroll down for our definitive across-the-board rundown of the week's new vinyl releases as selected by The Vinyl Factory's Chris Summers, Patrick Ryder, James Hammond and Theo Leanse. 5 singles and 5 LP's every 7 days that are unmissable additions to any collection.
---
Singles
---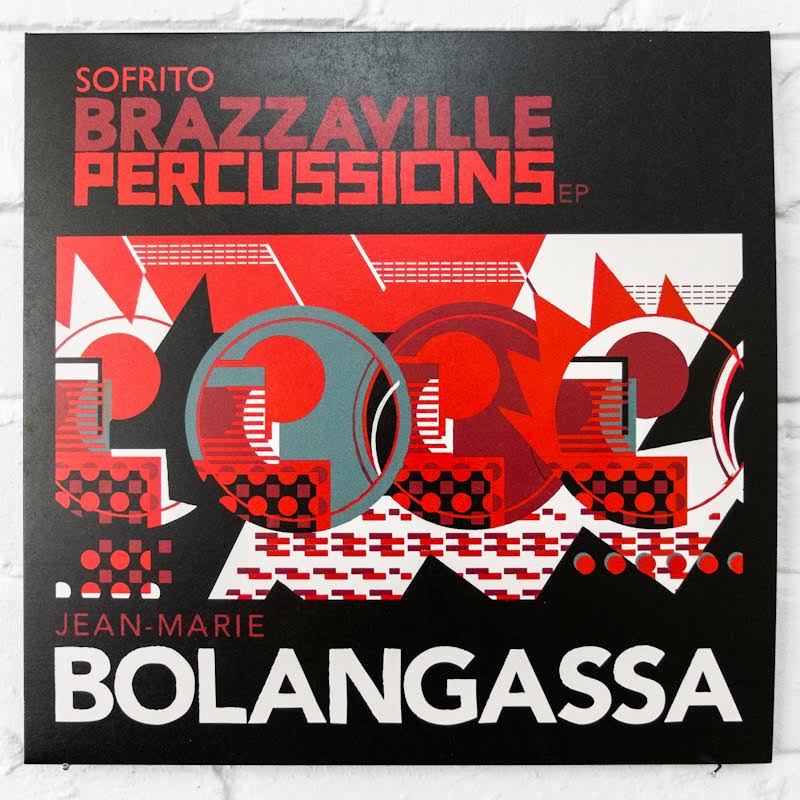 Jean Marie Bolangassa
Brazzaville Percussions EP
(Sofrito)
As you would expect from the title and Bolangassa's legendary percussion work for outfits such as M'Bamina and Koffi Olomide this one's all about the beat. Given Bolangassa's knowledge and development within traditional Congolese rhythms, they're at the forefront here but complemented with minimalistic synth flourishes and drum machine patterns that bring things more in line with techno stylings. There's nothing forced about the old meets new here though, and with the tracks recorded in 2008 and originally intended for children's dance classes, Sofrito records have done an honorable thing in pressing these 3 tracks to vinyl.
---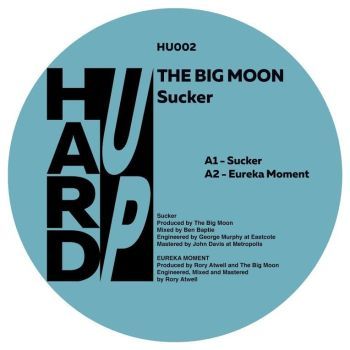 The Big Moon
Sucker
(Hard Up Records)
Next up on the excellent Hard Up label is this limited two track 12″ (with a rather nice etching of the moon on the flip) of one of the hottest bands around at the moment – The Big Moon. There's been a lot of heat on these four girls and here's two reasons why. 'Sucker' sounds like an anthem already with it's fuzzy quiet loud quiet loud structure and killer hook while 'Eureka Moment' ramps up the speed and rolls out on a stop start throb. They got a sound way beyond their years. They gonna' be big.
---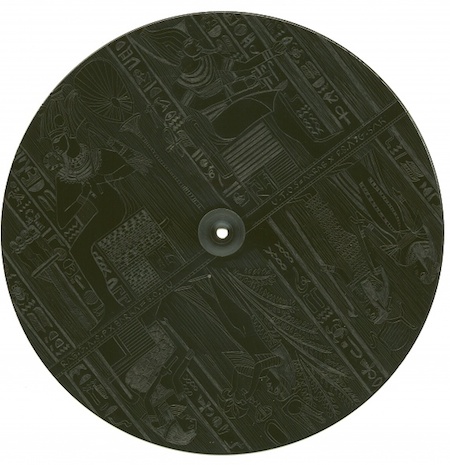 Ras G / Barka
Deep Space Nine
(SOTU / Soul Jazz Records)
Low slung beat workouts from the west coast afro-futurist herald Soho record shop Sounds of the Universe's forthcoming compilation Art + Sound. Desolate meditations on the melancholy of deep space, the EP comes with one of the most impressive vinyl etchings we've ever seen, a full disc afro-egyptological engraving that could just have easily been scraped off Tutankhamun's verv own sarcophagus. A totemic, transcendent artifact from the ancient future limited to 300 copies, exclusive to the store.
---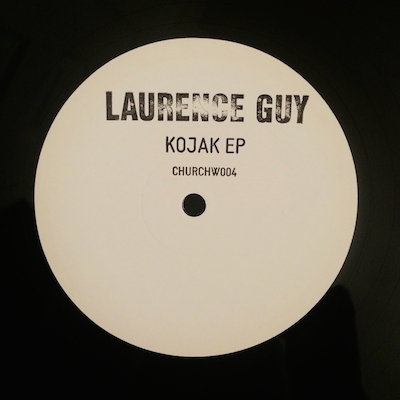 Laurence Guy
Kojak EP
(Church)
After a couple of storming 10"s from FYI Chris and Ishmael, Church welcome possible Chicagoan, probable Londoner Laurence Guy to their unstoppable white label series. The young producer treats the congregation to four deep and spiritual house workouts flavoured with the gritty funk and soul of the motor city. Whether he's taking us deep with classy samples and choice vocal snippets or wrapping us up with a wriggling machine funk bassline straight out of the Theo playbook, one thing's for certain, this Guy ain't messing around.
---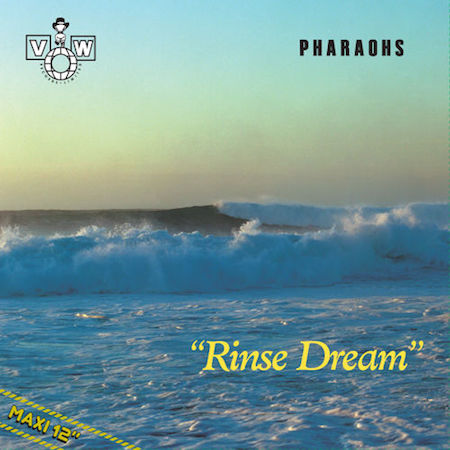 Pharaohs
Rinse Dream
(Vinyls On Wax)
Making a move in the 'vinyls' game is this fledgling label run by Daddy Differently (Dublab's Things Of Life) and Tommy Moye (Rong Music). Pharaohs, who's turned heads with ace releases on ESP Institute and 100% Silk, is on inaugurating duties with this dreamy three-track statement in Cali-house, krautrock rhythms, unfurling marimbas and hazy pads.
---
LPs
---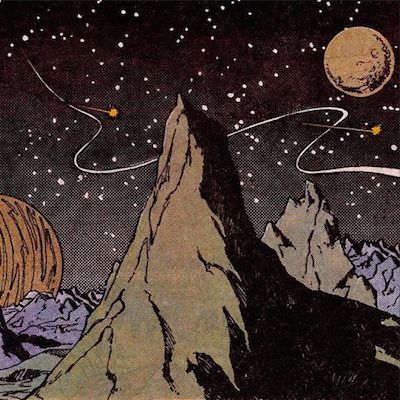 Lnrdcroy
Much Less Normal
(Firecracker)
By this stage you should be well aware that every single Firecracker release is a beautifully packaged buy-on-sight essential, and the latest offering from Vancouver's Lnrdcroy is far from bucking the trend. Originally released by home town label 1080p on cassette last year, 'Much Less Normal' sent a shock wave through the underground, distilling the THC-laced atmospheres of the Moodhut crew into a diverse, expansive collection of ambient, downbeat and house jams straight out of the leftfield. The DJs are gonna gravitate towards "If Sylvia Built A House" and "Eye Of The Wind" while the smokers will delight in "Ad In The Paper" and "Now I'm In Love".
---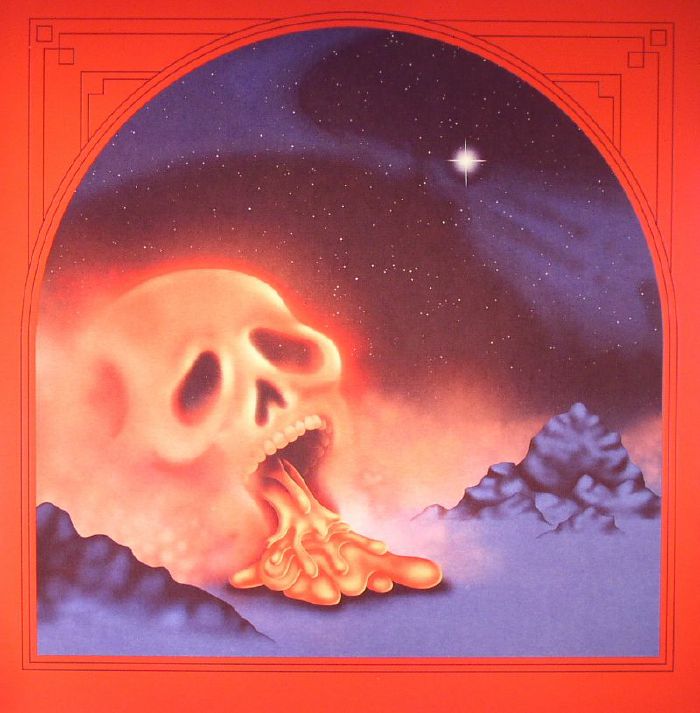 Damaged Bug
Cold Hot Plumbs
(Castle Face)
Another week and another absolute killer from Castle Face Records. Here Thee Oh Sees' John Dwyer follows up his first solo effort 'Hubba Bubba' with "Cold Hot Plumbs' and it's kind of more of the same but with extra balls. Like an injection of krautrock against his analogue synth tunes and jams it wiggles and grooves it's way from beginning to end and works a treat. Totally dance floor and totally out there. Once again Castle Face rule the roost.
---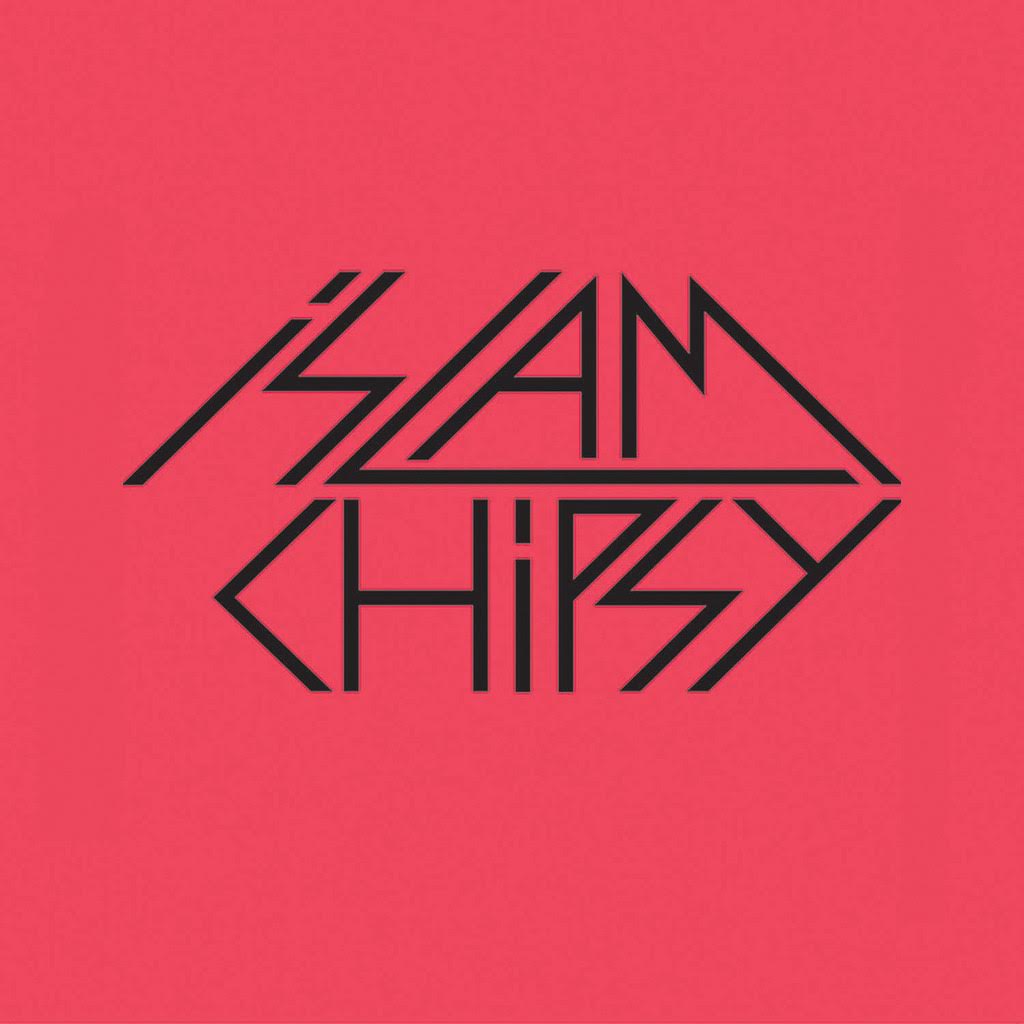 EEK
Kahraba
(Nashazphone)
Last year's live LP from Cairo's EEK and the mini tour on these shores were true highlights of 2014, so this debut studio effort is something the familiar have been waiting on with baited breath. Whilst clearly more polished than the aforementioned experiences, Kahraba loses none of the frenetic pulse and adrenalized charge of the group's revolutionary take on modern Egyptian Shaabi. Band leader/synth maestro Islam Chipsy and dual percussionists Khaled Mando, Islam Ta'ta are on blinding form here and Kahraba feels like another key step in the populist ferment of contemporary Egyptian music. As with the live LP this one is issued by the brilliant Egyptian/Algerian label Nashazphone.
---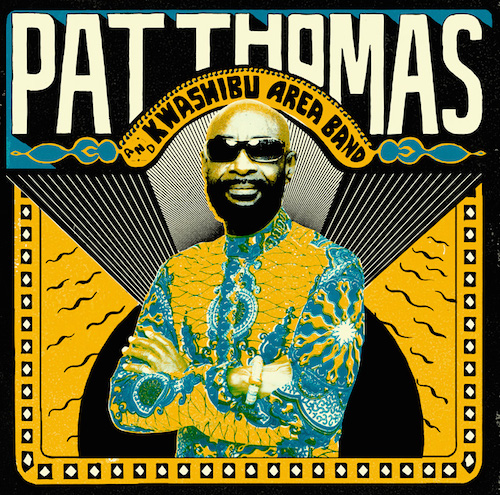 Pat Thomas & Kwashibu Area Band
Pat Thomas & Kwashibu Area Band
(Strut)
Strut don't cut corners with reissues or comps and judging by this new studio album by Pat Thomas, the same can be said for new releases. Detailed liner notes, lush artwork by Lewis Heriz, and brand new full band arrangements of highlife classics; this double disc LP is rather special. Something of a reunion, Pat Thomas is accompanied by old friends Tony Allen, multi-instrumentalist Kwame Yeboah and saxophonist Ben Abarbanel-Wolff to mark 50 years of music making.
---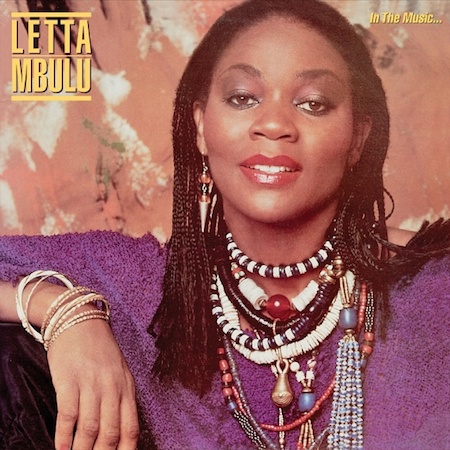 Letta Mbulu
In The Music… The Village Never Ends
(Be With Records)
One of the holy grail reissues of the year so far, Be With Records finally get their hands on Letta Mbulu's South African disco LP In the Music… Selected by Sean P to open his Originals compilation a few years ago, Mbulu's Nomalizo has been on our wantlist ever since, a twinkling down-tempo pop song with soaring choral vocals. Rare as anything, the full LP is now back with original title (it circulated for a while as Sweet Juju) and is worth exploring in full, the seductive melancholy of Down By the River worth the entry fee alone. Smart artwork, heavyweight vinyl and a crystal clear press earns this one the full five stars in our book. Highly recommended.