Published on
April 14, 2014
Category
Features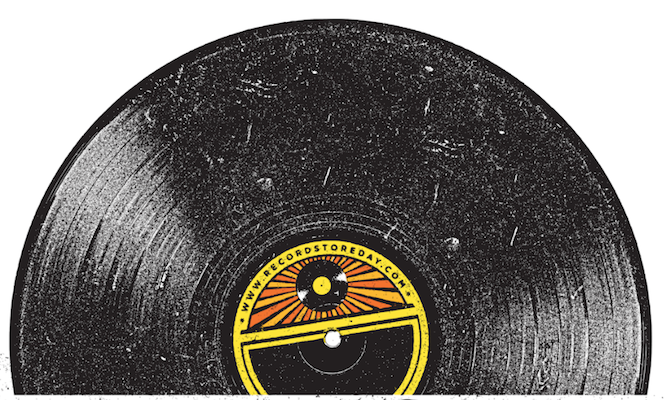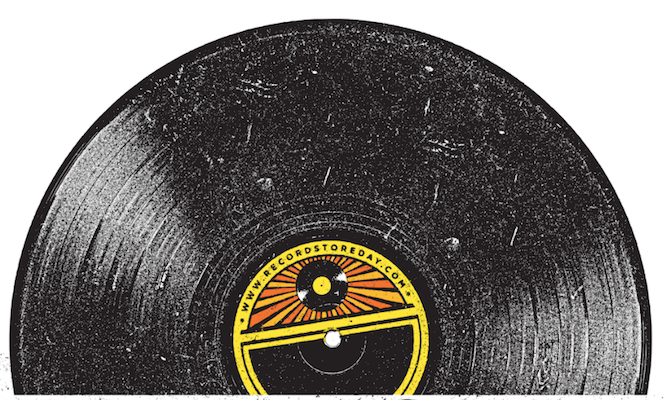 Our weekly vinyl release list takes a back seat today as we preview the 10 releases worth getting up for on Record Store Day this Saturday.
There's a school of thought that Record Store Day punishes record collectors who, hardly the most notorious morning people, are forced out of bed at ungodly hours to queue for a chance to grab the day's limited releases in a Supermarket Sweep-style chaos that's about as alien to the experience of buying records as your can get.
There's another however that appeals to every collector's competitive streak, where the most committed will makes a virtue of necessity and head out, colour-coded release list in hand to make the shrewdest, most efficient use of time and energy and bag some truly fantastic music, available for one day only from shops that have never had it so good.
Which ever you belong to, the fact remains that with over 600 releases planned this year there's an awful lot of wheat to be de-chaffed before the queuing can begin. With many releases destined to clog up counters for months to come, we've done a bit of the prep for you and identified the ten most interesting records you should make a bee-line for when the doors open on Saturday morning.
Then, every day for the rest of this week, our favourite stores will be previewing Record Store Day with their own top 5's. Highlighters at the ready…
---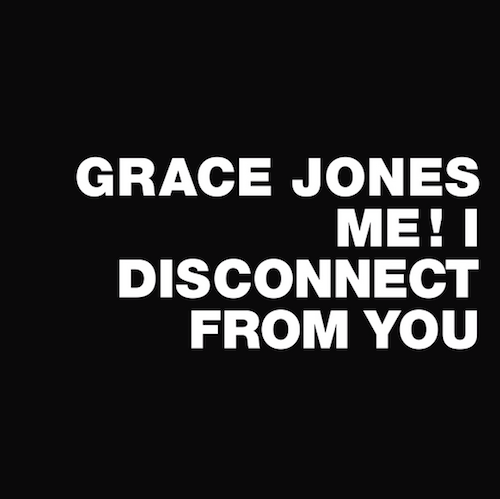 Grace Jones
'Me! I Disconnect From You'
(UMC)
'Iconic' gets chucked about with the same giddy abandon as 'epic' and 'literally' these days, but it's safe to say we're on solid ground when it comes to Beverly Grace Jones. The wickedly talented, many faceted, ice cool diva has always loved a cover, and many of her finest moments have been reinterpretations of other people's work. This previously unreleased track, taken from the Nightclubbing sessions sees Grace bringing her inimitable sass and swagger to a Tubeway Army original. Her fierce vocal rides a buoyant dubwise groove courtesy of Sly, Robbie and the rest of the Compass Point All Stars, and transforms Gary Numan's icy synth pop into a weird and wonderful reggae disco bubbler. Long awaited and hotly debated by ardent fans, the only remaining question is why something this perfect never saw the light of day.
Listen HERE.
---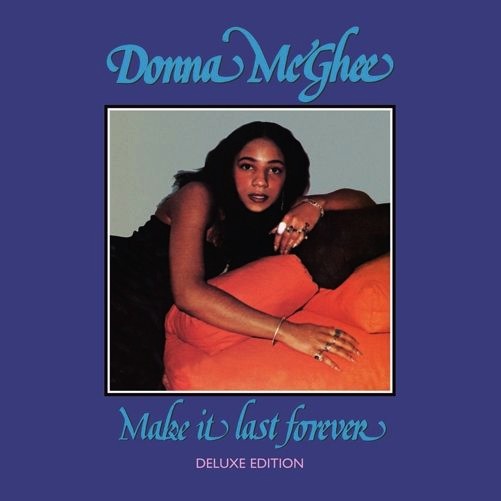 Donna McGhee
Make It Last Forever
(Grooveline)
It's 1978 and you've trekked halfway across New York to go to a members only club on King St with some friends you just met that night. You get past the desk trying to act like you're supposed to be there, and the faint sounds of a rolling bassline rumble through the walls. As you slip through the heavy curtain into the club room, something changes inside you forever and you're lost to the dance. The groove is infectious, taking you to heaven on a bed of swirling strings, funky guitars and those sublime soulful vocals. You ask a dancer what's happening, "Larry's playing Donna McGhee, go with it baby." For RSD14, a 'Larry list' classic, produced by Greg Carmichael and Patrick Adams, rare as hen's teeth on original pressing, is given a proper reissue, remastered from the tapes and cut across four sides for optimum sound. You have to own this record.
Listen HERE.
---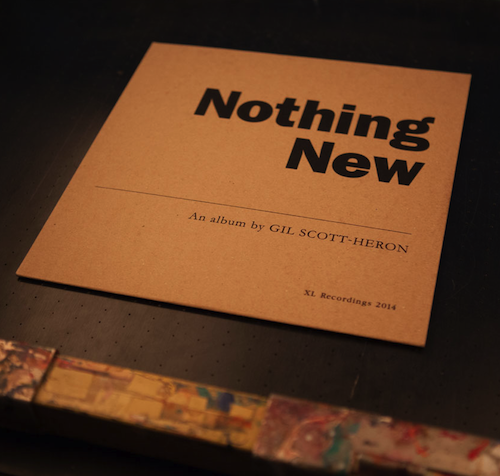 Gil Scott-Heron
Nothin New
(XL Recordings)
Bit of an obvious choice here, but definitely worth highlighting. Gil Scott-Heron's posthumous Nothing New promises stripped back recordings from across his catalogue, committed to tape during the sessions for his final LP on XL I'm New Here in 2008. Lesser known ballads like 'Your Daddy Loves You' off Winter In America and the stunning 'The Other Side', from his neglected but utterly captivating 90's LP Spirits stand out. It's a crying shame this one's reserved for the 3,000 earliest birds.
Listen HERE.
---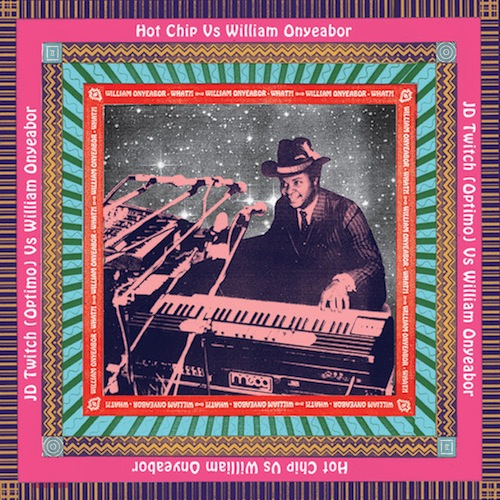 William Onyeabor
What?!
(Luaka Bop)
The William Onyeabor caravanserai rolls on. This time Luaka have pulled in support from a host of well wishers, releasing remixes of the godfather of Nigerian synth funk you didn't know you had. Optimo, Hot Chip and Scientist offer high profile help, while Daphni's jutting 'Ye Ye' gets another run out following its original release on Four Tet's Text in 2011. Glorious chaos is the name of the game here on a project that has spiraled beyond belief. Thankfully Damon Albarn's melodica is nowhere to be seen.
Listen HERE.
---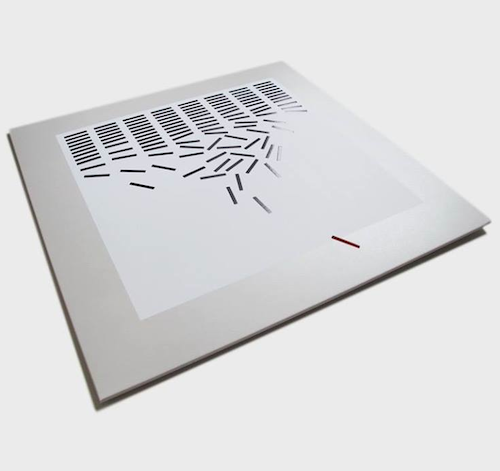 Oneohtrix Point Never
'Commissions'
(Warp)
Far from being cobbled together to meet the festivities, this is a beautifully packaged and cohesive EP from Daniel Lopatin, with three more of his electronic odysseys coaxed from his studio through some wise commissioning from different institutions and projects over the past couple of years. From an inspired and euphoric re-imagining of Polish composer Witold Lutoslawski's 'Preludes', to a gorgeous deconstruction of doo-wop classic 'I Only Have Eyes For You', his purple patch of great releases continues and this one shouldn't be missed come Saturday.
Listen HERE.
---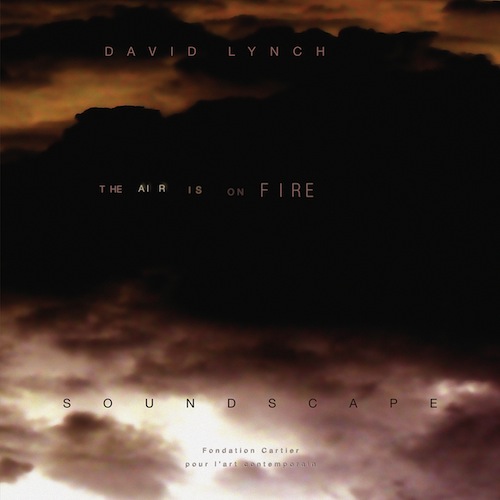 David Lynch
The Air is On Fire
(Sacred Bones)
David Lynch's increased musical output of recent years grows again with this very welcome and first time on vinyl reissue of The Air Is On Fire, which was originally created by Lynch and his sound engineer Dean Hurley for the identically named 2007 Parisian exhibition of Lynch's work in photography, drawing, sound and other wonders of his wholly unique imagination. The ambience here is far from the type of unnecessary indulgence such an auteur might be afforded and stands its ground as a fine work of immersive sound design and obfuscated field recording, from the same abstract industrial realm as the Eraserhead soundtrack
Listen HERE.
---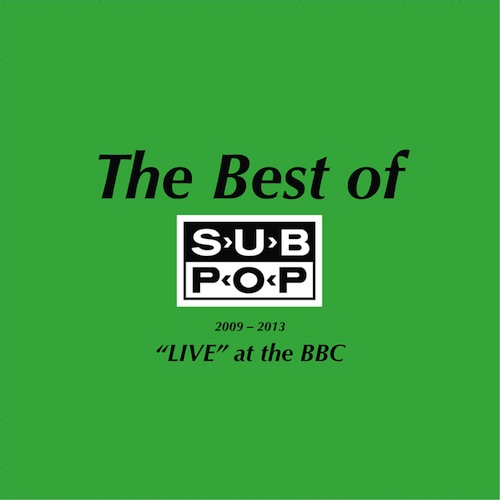 Pissed Jeans
The Best of Sub Pop 2009-2013 Live at the BBC
(Sub Pop)
At the head of Sub Pop's assault on Record Store Day 2014 comes this astounding four track killer from Pennsylvania's finest Pissed Jeans. Packing exclusive live versions of tracks from their recent 'Honeys' and 'King Of Jeans' albums it shows how good this band really are. Skewed punk noise rock galore that shakes in all the right places. Great title too.
---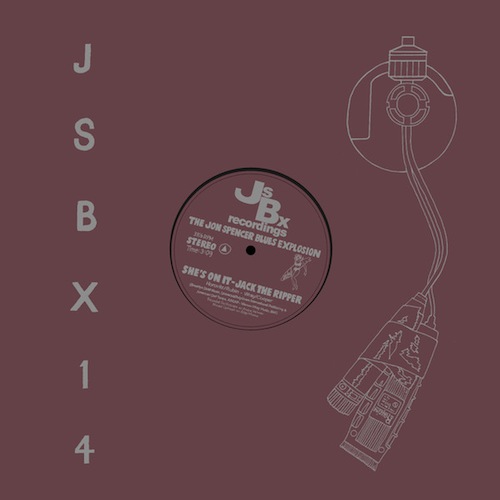 Jon Spencer Blues Explosion
'She's On It / Jack The Ripper
(Bronzerat)
The legendary Jon Spencer and his Blues Explosion hit the special day hard with this number one live favourite. Wrapped in their own take on the Def Jam sleeve you get their thunderous retake of the Beastie Boys 'She's On It' fully amped, rolling at full power and mashed into the full swamped fuzz buzz of Link Wray's 'Jack the Ripper'. Howl's galore this is the JSBX at full throttle.
Listen HERE.
---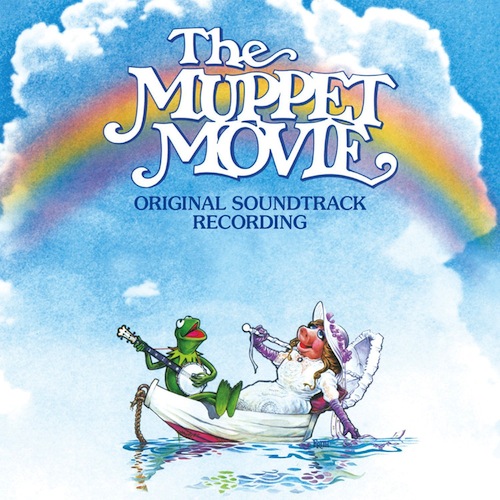 The Muppets
The Muppet Movie OST
(Walt Disney Records)
I once spoke to Jerry Greenberg, the young exec who signed the Muppets to Atlantic in the 70s, and he anecdoted the moment he told the label's heads that he had signed a hot new record. What's it like, asked legendary A&R and producer Jerry Wexler. Well, it was mostly score, but there was one track that Greenberg thought was bound to be a hit: Rainbow Connection, a beautiful bit of whimsy penned by Paul Williams and Kenneth Ascher. Ahmet Ertegun, the grand Turkish emigre founder of Atlantic, asked him who they had singing it. Well, Greenberg replied, they've got this frog. Named Kermit.
Listen HERE.
---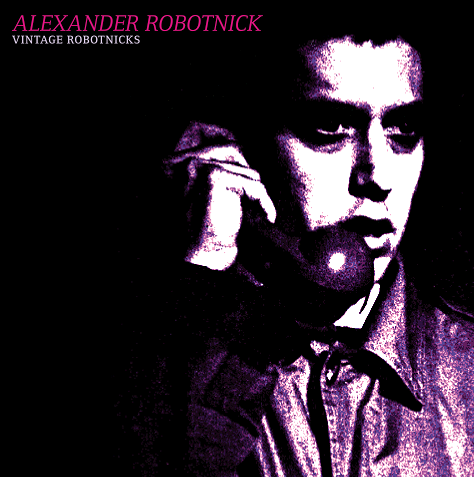 Alexander Robotnick
Vintage Robotnick
(Medical Records)
Producer of the hyperactive 1983 international club hit 'Problemes D'Amour', Alexander Robotnick – née Maurizio Dami – was a pivot of Italy's counter-intuitive electronic Disco scene. This special edition of Dami's earlier and more obscure work, out on Medical Records, is going after the gong for RSD's sleaziest synth release. It gathers rare tracks and includes a few vinyl premieres, too. The beat is tough and tracky, overlaid with majestic bleeping synths, fake French vibes and eerily airy pads that share more with the strung-out European new wave and minimal synth guys than they do with Gloria Gaynor or Chic. Perfect for channeling that hardcore-biker-club-in-1980s-Detroit feeling.
Listen HERE.