Published on
April 12, 2019
Category
Features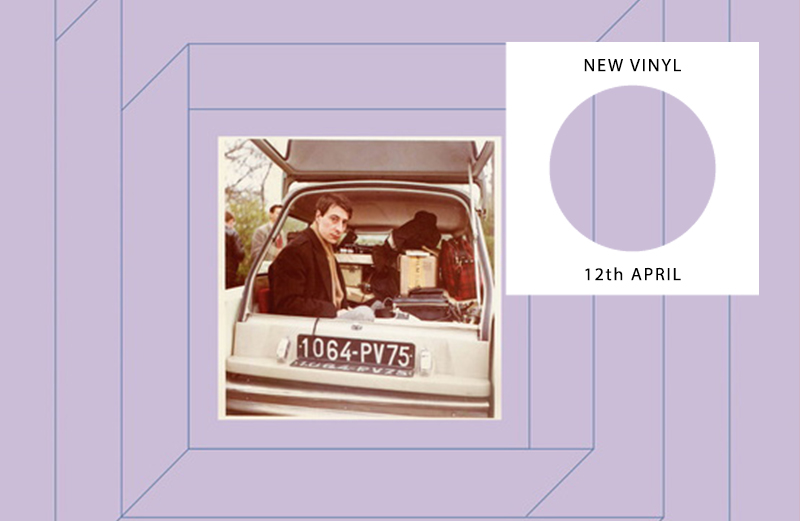 Rare Brazilian electronics, French field recordings and London jazz debuts.
It won't have escaped your notice that it's Record Store Day this week. You can find our pick of RSD release here, but as such, this week skirts the exclusives to focus on what else is out there.
We start with the singles selects, which include a new EP on Optimo's Against Fascism Trax, a teaser of Music From Memory's new Outro Tempo comp, and emotive electro-disco from Public Possession.
On the albums front, field-recording pioneer Luc Ferrari returns, Cykada emerges from London's buoyant jazz scene, and Clever Austin inaugurates Touching Bass' new label.
This week's rundown is by The Vinyl Factory Editors Anton Spice and Gabriela Helfet, alongside Patrick Ryder and James Hammond.
---
Singles
---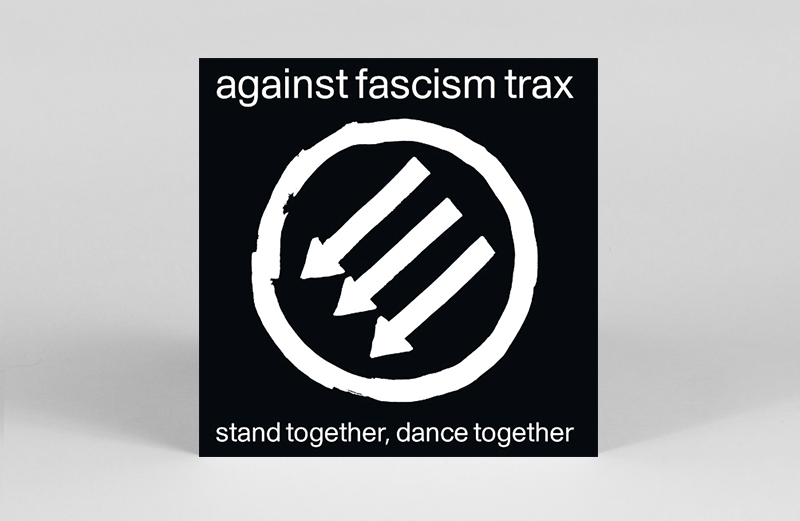 Fantastic Twins
Lost In Germany
(Against Fascism Trax)
Optimo's Against Fascism Trax imprint returns with a fresh EP from German producer Fantastic Twins aka Julienne Dessagne. The A-side opens with 'Why Are You Here?' – a burning techno builder shrouded in dopplereffekt synths. It's followed by the looping house groove of 'Wrong Place Wrong Time Wrong People' – the kind of beautifully unassuming tune that has all the d floor hands in the air before anyone even realises what's happening. On the flip, things take a trip to percussive drum pad land, dusted with echoing vocals on top. – GH
---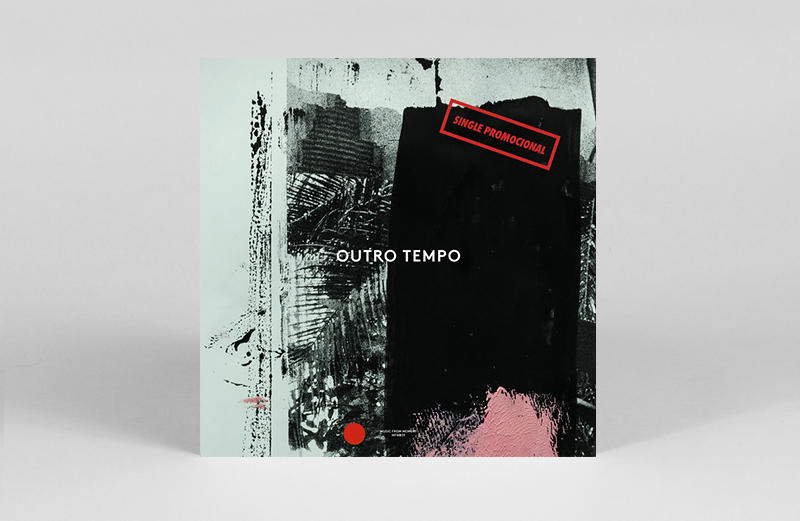 Bruhahá Babélico & Individual Industry
Outro Tempo II: Single Promocional
(Music From Memory)
John Gomez' first Outro Tempo compilation presented a revelatory selection of electronic music from Brazil, and in advance of a second edition which spans 1984-96, this one-two punch 12" single is something you don't want to miss out on. There is such scant information about Bruhahá Babélico that it's kind of hard to believe with how good their A-side is – a 10 minute collision of playful vocals and grooving keyboard lines, with lo-fi cassette production and a generous approach to delay all adding to the charm. Individual Industry's cut on the flip rounds this one off and further ups the anticipation for that forthcoming compilation. – JH
---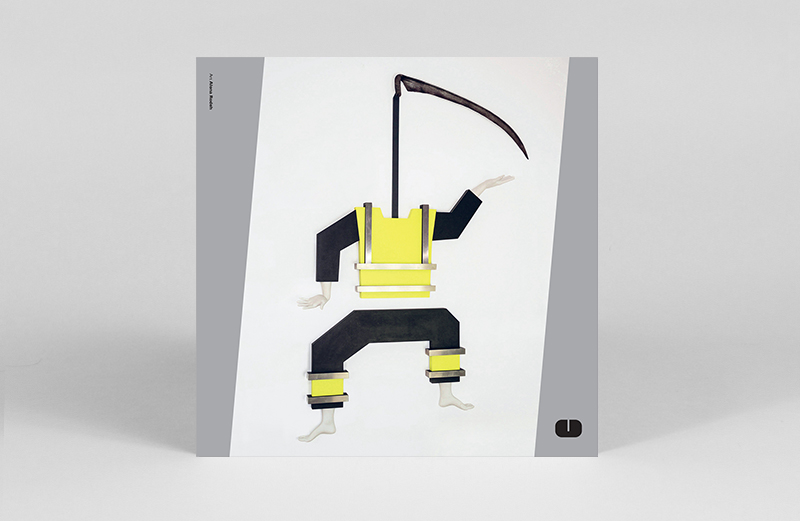 Mark
Integriert Euch Nicht
(unterton)
Mark returns to Ostgut Ton's unterton label with a three-tracker of percussive stormers – two live tunes taken from his debut performance at Berghain in 2018, along with a new drum'n'bass ditty. While all are worthy outings, it's the second track on the A-side that steals the show. 'Hats Off To Herr F.' is a sublime, tweaked-up IDM affair with slinking synths, the kind of track that's as at home in your bedroom as it is pumping club levels to peak time max. – GH
---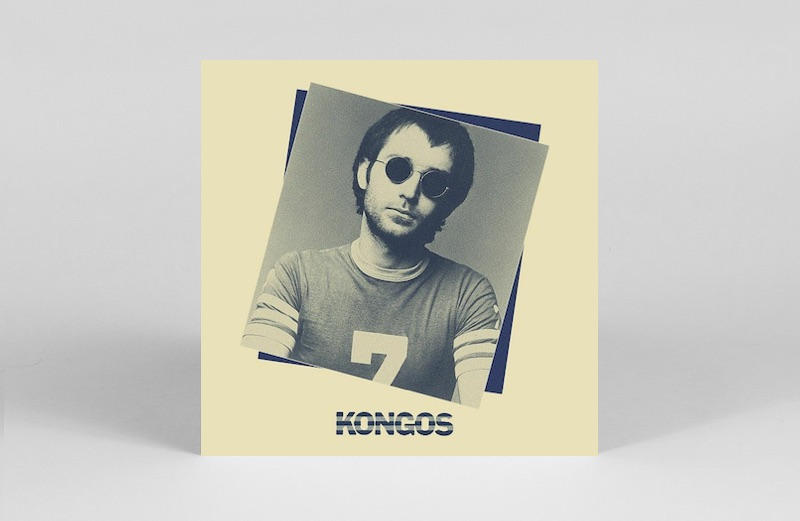 John Kongos
'I'm Dreaming (Any Moment I May Wake Up Screaming)'
(Best Records)
Shot-gun boogie from Jo-burg's John Kongos arrives on cosmic disco specialists Best Records, who continue their hot streak, dropping 12" after 12" into the record bags of Baldelli acolytes around the world. All delicious, folky strings, chugging drums, and nihilistic bar-room vocals, 'I'm Dreaming' is like the lost soundtrack to a cult '80s bandit b-movie, with leather tassels and gold chains to boot. – AS
---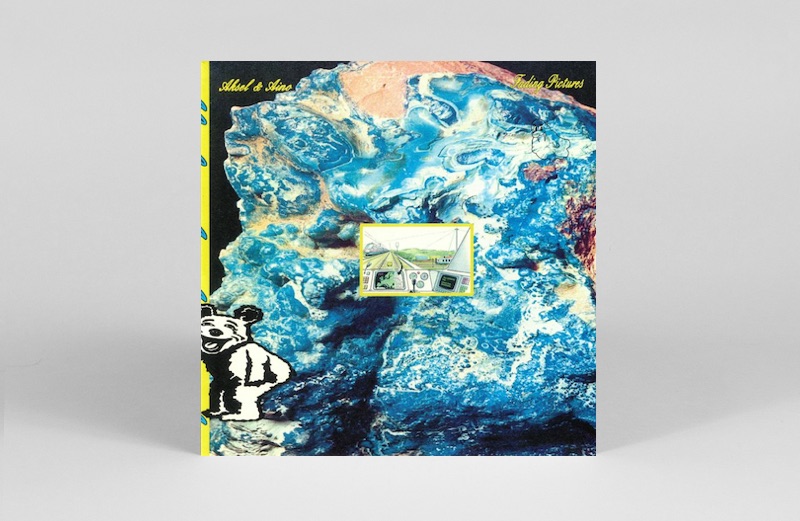 Aksel & Aino
Fading Pictures
(Public Possession)
Though the style may vary, the quality is always assured from Munich's fashion, lifestyle, music and wellness centre Public Possession. This latest 12″ from newcomers Aksel & Aino is no exception, employing the emotive electro-disco and VHS fuzz approach from the finest Italians Do It Better releases, but with an extra helping of European élan. If you're a sucker for a chugging bassline, sparkling synthery and spectral vocals, this prosecco disco hit is your fresh look for SS19. – PR
---
LPs
---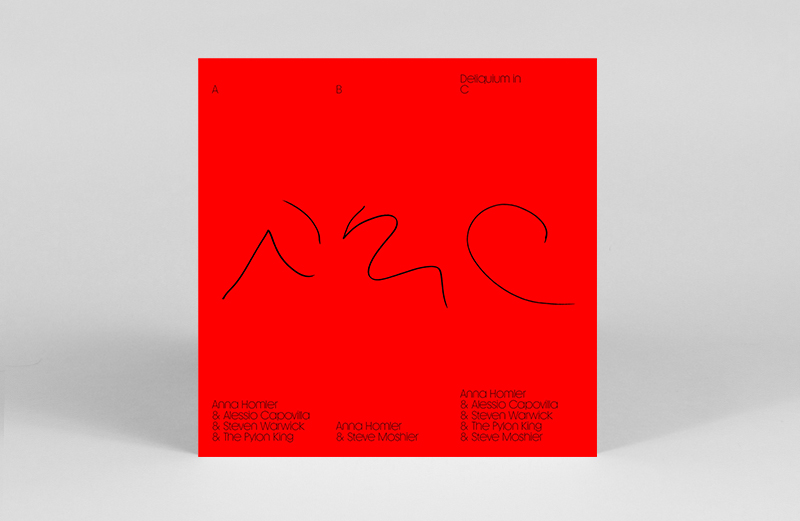 Anna Homler
Deliquium in C
(Präsens Editionen )
Performance artist Anna Homler aka Breadwoman collaborates with four electronic musicians in new album Deliquium in C. Its tracks traverse from hypnotic chanting and noir synths on the A-side to ethereal lo-fi dreamscapes and sinister vocal slithers on the flip. A unique and cinematic offering that channels Homler's improvisational spirit to hypnotic effect. – GH
---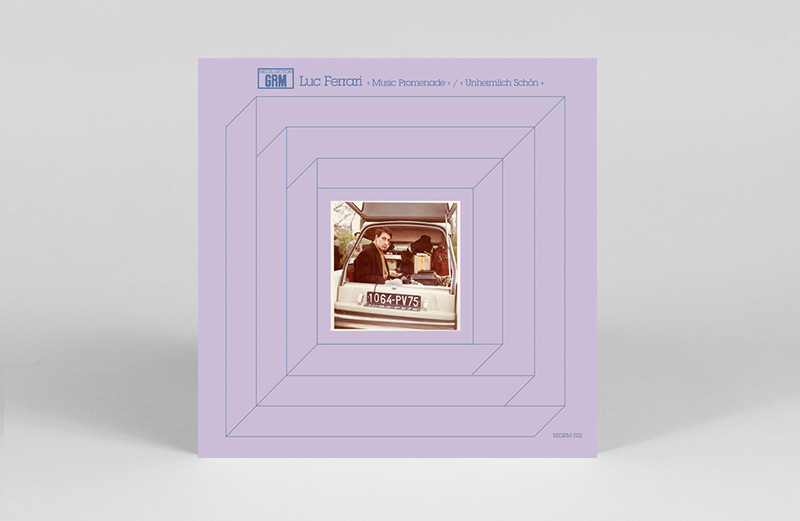 Luc Ferrari
'Music Promenade' / 'Unheimlich Schön'
(Recollection GRM)
A sonic revolutionary who vastly expanded the vocabulary of recorded sound and composition from the 1960s onwards, any foray into Luc Ferrari's back catalogue is a worthy one, and here two key works are paired for the first time on vinyl. Having been one of the pioneers of field recording, Ferrari's Music Promenade is drawn from a stockpile of recordings of early 1960s Europe and conjures a "panorama of society" in an increasingly industrialised era. Ever the playful rule-breaker, this work challenged many preconceived notions of sound and music at the time, and the flip side presents a similarly radical approach, with a whisper finding its transformation in repetition. – JH
---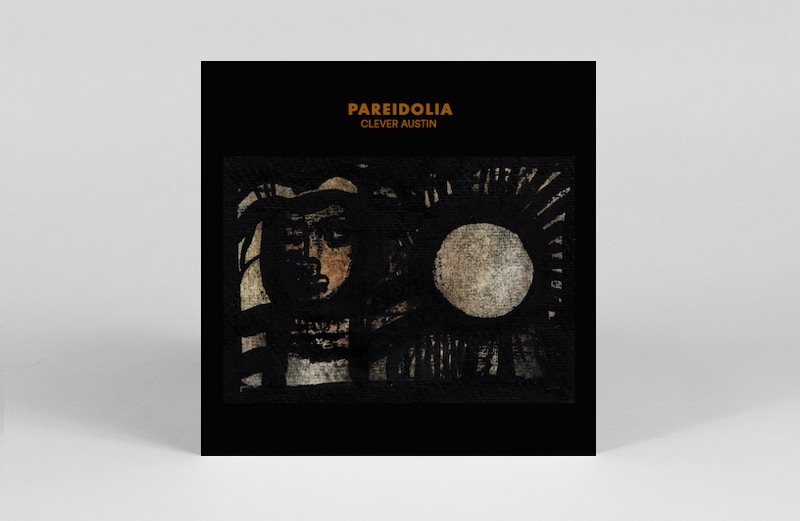 Clever Austin
Pareidolia
(Touching Bass)
Hiatus Kaiyote drummer Perrin Moss arrives as Clever Austin to raise the curtain on London crew Touching Bass's new label, bringing a touch of Antipodean chill to the city. In a recent interview, he describes his intentions as honing "in on the space between electronic and organic worlds," drawing on music as diverse as Arthur Verocai and Stevie Wonder. At once orchestrated and improvised, Pareidolia treads a line between sci-fi and lo-fi – a cosmic notebook for all the bedroom travellers out there. Although previously available digitally, the vinyl release drops this week. – AS
---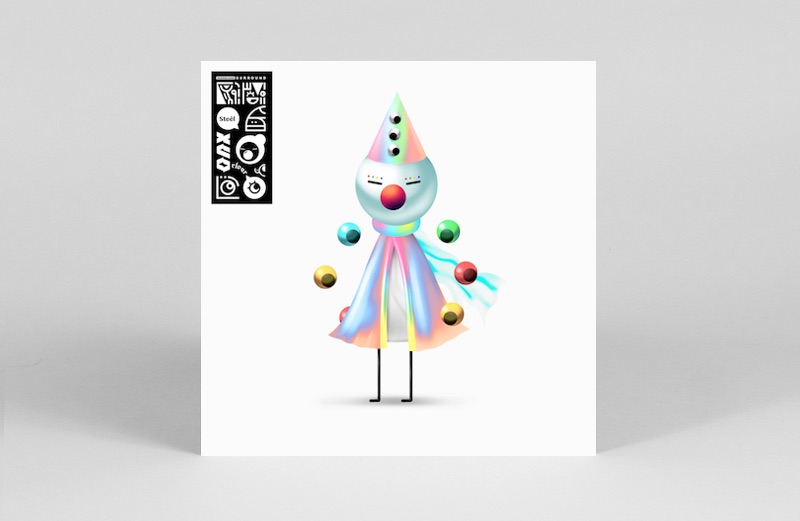 Iglooghost
Clear Tamei / Steel Mogu
(Brainfeeder)
Iglooghost collects two recent EPs on Brainfeeder, building on the hyperactive, technicolour glow of Neō Wax Bloom with an album that sounds like its smashing its way through sheets of glass on the way to a state of glitched nirvana. In true Brainfeeder fashion, the record includes a comic strip documenting a 3000-year old myth that lends itself to the ancient futurism of the world he creates. – AS
---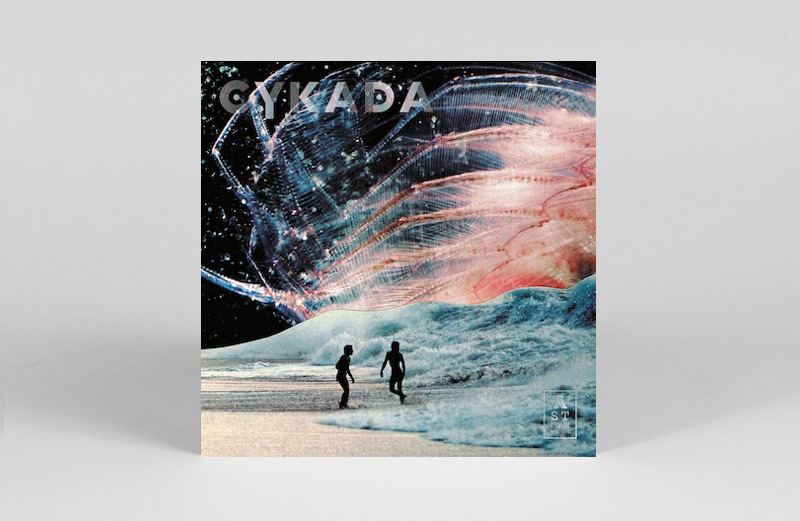 Cykada
Cykada
(Astigmatic)
An excellent addition to Astigmatic's already impressive roster, Cykada emerge from London's buoyant jazz scene with this self-titled debut LP, transporting us through a spiritual portal into the far reaches of the cosmos. Equally informed by the Eastern European sound central to Astigmatic's identity, as well as the rhythm of West Africa, Cykada's sound can be frenetic, explosive, tender or cool, as is the case with the broken beat-tinged 'Dimension Stepper'. – PR