Published on
December 23, 2015
Category
Features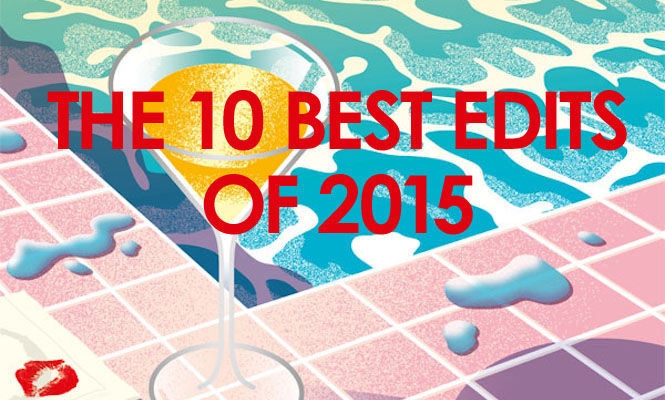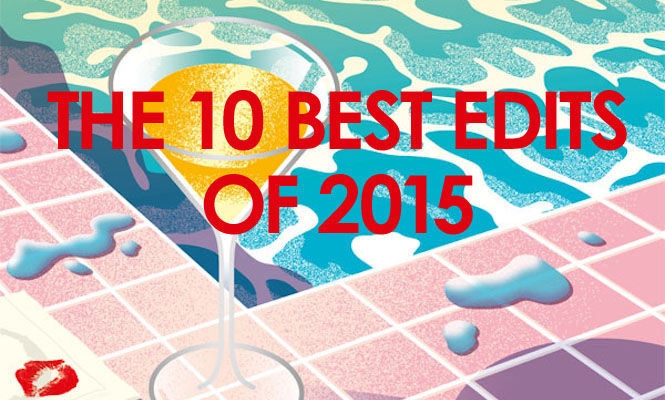 Not always strictly official and a divisive issue among DJs, collectors and the ethics committee alike, edits remain a staple of every dance music record shop. With the cream still getting pressed up on vinyl, we sent Patrick Ryder in search of the year's 10 best beefed-up dance floor cuts.
Catch up on all our end of year lists:
The 50 best vinyl LPs of 2015
The 30 best vinyl reissues of 2015
The 20 best 12″s of 2015
The 20 best 7″s of 2015
The 20 best record sleeves of 2015
The 10 most collectable records of 2015
The Year in vinyl tech
The 10 best vinyl soundtracks of 2015
---
Words: Patrick Ryder
---
While the edit-mania of yesteryear seems to have gradually abated, pushing a deluge of tired reworks into a digital realm of synced playlists and well-paid bar sets, the cream of the crop always finds a way onto our favourite formats, and this year's proved no exception. Of course the usual offenders (you known who you are) have been shamelessly whacking a disco donk on unforgivable wedding fare, wasting world resources and clogging up the pressing plants in the process, but they'll get theirs at the after party I'm sure.
This list is a tribute to the bold, the brave, the beautiful and the batshit – inspired and uncompromising reworks from the obsessives who dance at the fringe of contemporary club culture. So push back the sofa, turn down the lights and throw some shapes to The Vinyl Factory's Top Ten Edits of 2015.
---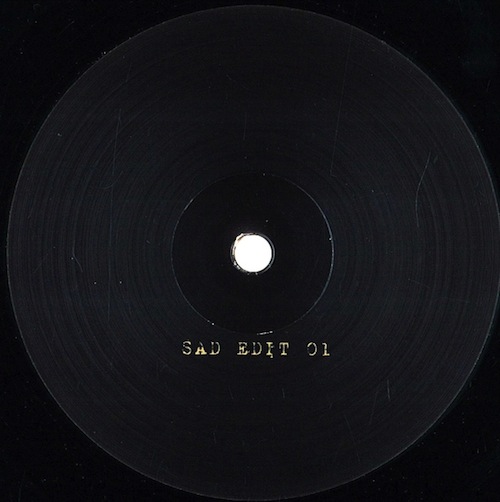 Sade
SAD Edit 001
(Not On Label)
Diving headfirst into controversy right from the off, the first entry for this year's list is none other than Florian Kupfer's tape saturated techno edits of Holland-on-Sea's soul jazz siren, Sade. On its May release, 'SAD Edit 01' sent the Resident Advisor readership into a frenzy, driving a swell of twitching students into record shops all over the globe. While critics are keen to point out the similarities to the recent Vin Sol & Matrixxman edits, and the fact that additional production airs on the 'minimal' side, you can't argue with any 12" which shifts three thousand units in this day and age.
---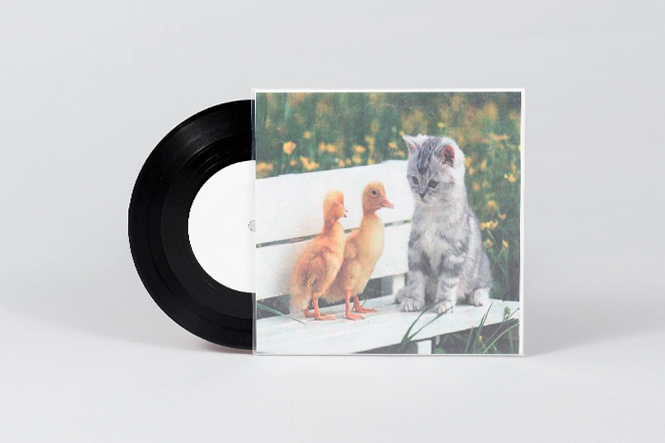 Unknown Artist
Disco Duck
(Not On Label)
Sticking with raw and distorted house cuts from shadowy L.I.E.S. affiliated producers, this speaker bursting 7" came and went in an instant, finding its way into the record bags of more or less the entirety of the top tier DJs. Carefully selecting a Carolyne Bernier disco swooner and an as yet unidentified jam as his source material, our mystery man fired up the MPC, isolator and reel to reel for two full blooded dance floorbangers in the Theo / Soundstream vein. Dusty, dirty disco loops shift in and out of phase brilliantly while a thundering kick keeps your greedy feet dancing till the last.
---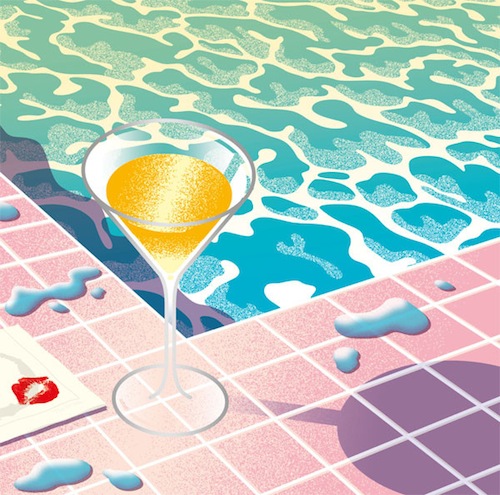 The Breeze
Cocktails By The Pool
(Not On Label)
After the full throttle dance floor thump of the first two entries in our list, let's take a breather with these four poolside flavours from Hamburg digger Basso. As you'd expect from the Growing Bin impresario, the original source material is as obscure as it gets, but what I can say for certain is that there was no better soundtrack to my summer than this gorgeous EP. Strolling casually from Mediterranean flamenco fusion to dubby Art Of Noise sampling via a smooth and sultry hit of soft jazz, 'Cocktails By The Pool' was every bit as inviting as the turquoise water on the sleeve, quickly winning over the whole assembly of the notoriously snooty Balearic mafia; no mean feat for an edit EP.
---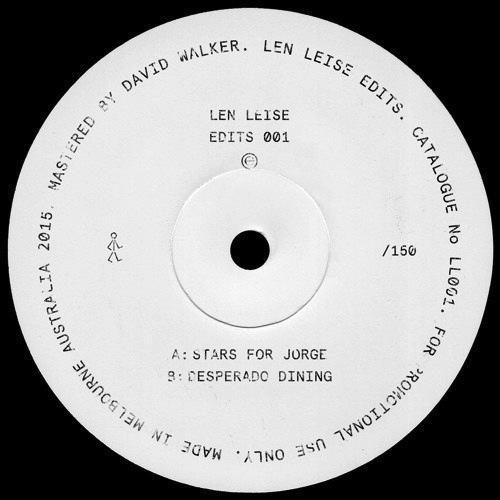 Len Leise
Edits 001
(Len Leise Edits)
Sticking with the horizontal dance floor for the time being, we turn our attention to one of 2015's rising stars, namely Melbourne's Len Leise. After providing International Feel and Aficionado with two essential EPs bursting with future primitive rhythm and new age texture, the Australian musician delivered this self released edit 12" in incredibly limited numbers. Selecting a couple of secret weapons from his well stocked shelves, Len treated the lucky few to a dreamy, drifting Afro-Balearic masterpiece in 'Stars For Jorge' and a deep and dubby jazz-funk groove on 'Desperado Dining'. All those who missed the boat first time round are due a second bite at the cherry in a the new year with an International Feel repress just around the corner.  
---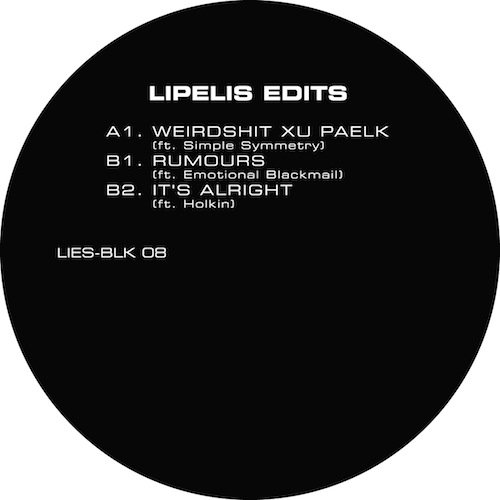 Lipelis
Lipelis Edits
(Long Island Electrical Systems)
Flanked by an entourage of the Russian Disco Mafia's key enforcers, Lipelis arrived at Ron Morelli's LIES imprint with a three track salvo of deranged dance floor magic this year. Rejecting the usual LIES template of a muffled 808 under a contact mic'd kettle, Lipelis hit us with strangled Thai vocals over soft focus synth pop, blue eyed soul with a hint of cock-rock histrionics and crude and camp disco with a wonderfully lysergic twist. Bizarre and brilliant, this exceptional edit 12" sounded in a world of its own this year, making its way into peak time sets for the majority of left field jocks.
---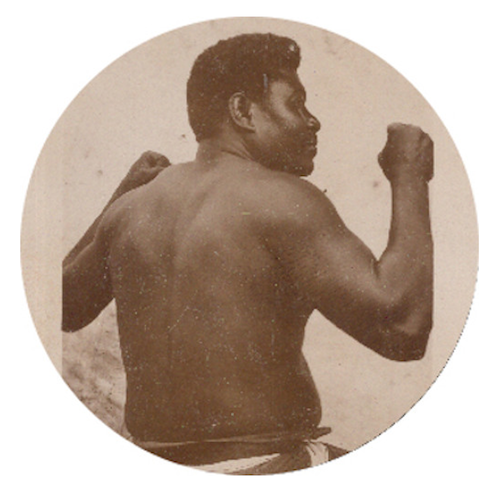 Black
Stay Shape Make Some Love
(Outerzona)
Having provided one of the standout 12″s of last year with the wild afro-disco magic of his first EP for the label, Black returned to Tiago's Outerzona with another trio of essential edits. Taking us to dance floor heaven right from the word go, Black put his razor and tape to good use on Michael Jackson's 'Living Together', applying subtle loops and a gorgeous EQ to the Ron Hardy favourite. The deep disco brilliance continued on the A2 as the producer reshaped Brenda Harris' sassy and sultry 'Making Love Will Keep You Fit', locking us into the immersive instrumental groove for the whole of the second half. The Portuguese producer kept the fire burning right up to the last with the eye-opening, ear-pleasing and mind-fucking majesty of 'Macho Macho', a swirling, psychedelic jazz-funk workout which rounded off a flawless release perfectly.
---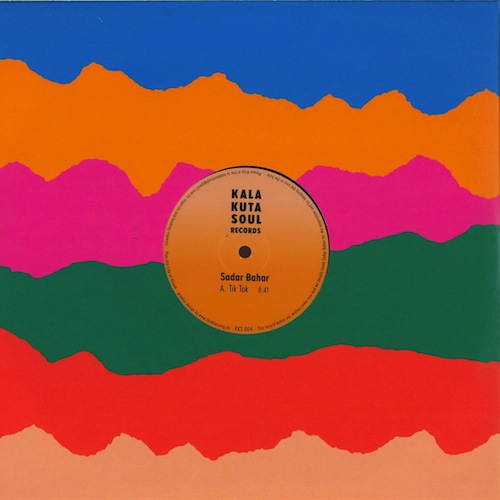 Sadar Bahar
Tik Tok / At The Concert
(Kalakuta Soul)
For a lot of people out there, edits are synonymous with disco, and 2015 saw Chicago vinyl obsessive Sadar Bahar teach everyone a lesson with two deep disco edits in tune with the founding fathers of the movement. Taking a pair of sublime and soulful originals from Carrie Lucas and Michael Henderson as a starting point, Bahar showed a deft touch to deliver two stunning extensions which payed maximum respect to the source material while providing maximum dance floor impact. Delayed for what seemed like a life time, the Soul In The Hole man's feverishly anticipated edit 12" came and went in the blink of an eye, and for good reason too.
---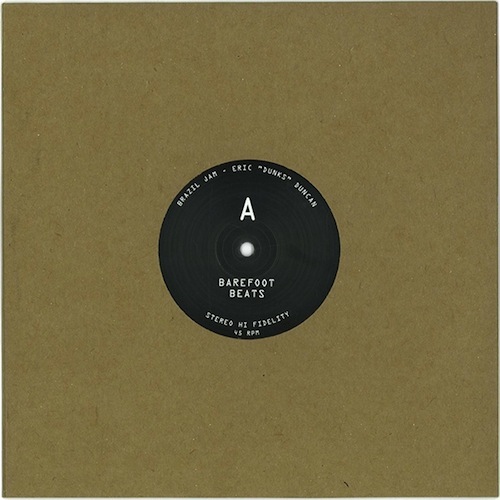 Eric 'Duncs' Duncan / Selvagem & Carrot Green
Barefoot Beats
(Barefoot Beats)
There are some records which distributors just can't seem to press enough copies of, and this stellar split 10" from Eric Duncan and Brazilians Selvagem & Carrot Green is one of them. Now on its third tour of duty, the latin flavoured battle weapon has won a whole new wave of admirers after earning peak time placement in high profile sets from the likes of Jeremy Underground and Four Tet. While the A-list seem to prefer the New Yorker's rework of Rabo De Saia's 'Ripa Na Xulipa', the party starting groove assault of Selvagem and Carrot Green's 'Magic Bahia' is an as yet untapped power source.
---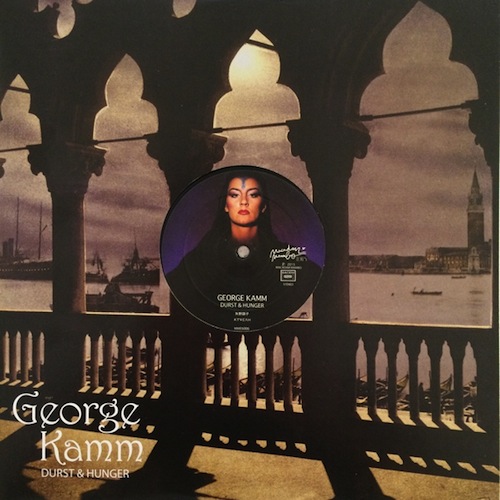 George Kamm
Durst & Hunger
(Macadam Mambo)
It's been another great year for Sacha Mambo's left field dance floor enclave, and this freaky four tracker from Londoner George Kamm was the label's standout release. After opening with an fx laden edit of Akiko Yano's Sakamoto produced 'Rose Garden', which importantly axed the unpalatable J-Pop chorus in favour of continued mechanised grooving, Kamm soon swapped the sensory overload of Japan for the icy strangeness of the Eastern Bloc, turning out some truly weird, acid laced minimal wave on the A2. On the flipside, 'Durst & Hunger' heads further west, heating up some tasty German new wave in a new dance floor friendly arrangement, while the freestyle frenzy of 'La Spensa' reminded me of holiday pool bars and their sleazy proprietors. A killer debut from the London head, and a crowning glory from one of this year's finest labels
---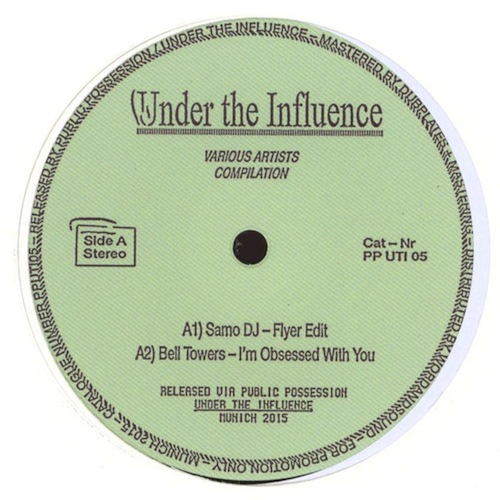 Various
Various Artists Compilation
(Public Possession)
Not content with running a killer record store, ripping parties to confetti with their impeccably curated DJ sets and releasing essential floor-burners as two thirds of Tambien, Munich duo Marvin & Valentino are also behind one of Europe's finest boutique labels, Public Possession. Now, while I could have included any one of a handful of sublime edit discs from the label this year, this collaborative release is too good to ignore. Alongside a pair of perfectly sequenced synth chuggers from Australian italophiles Bell Towers and Tamas Jones, the lucky listener is treated to a propulsive, percussive, proto-house masterpiece from Tambien as well as a Samo DJ edit of Flyer's 'Get Back Your Love', which is unbelievably even better than the real thing.