Published on
March 23, 2023
Category
Features
Permanent Rotation is a series in which producers, DJs, and musicians go deep on the albums that have inspired them.
It's not an exaggeration to say that Terre Thaemlitz, aka DJ Sprinkles, is one of the most significant producers and DJs on the planet. For more than 25 years the Japan-based artist, who prefers alternating he/she pronouns, has woven queer theory and identity politics into achingly beautiful music, all the while critiquing the socio-economic conditions in which art is commercially produced and sold. 
His 2008 album, Midtown 120 Blues, remains a peerless blend of critical theory and some of the deepest, lushest house music you'll ever hear. The rest of her oeuvre, most of which can be found on her Comatonse Recordings label, is similarly thought-provoking and impeccably crafted. His chosen album is The Birds, The Bees and The Monkees, the Monkees' fifth studio album and their first to not reach no. 1 in the charts. 
When Terre Thaemlitz was in the second grade, he came 4th in a spelling bee at school. His teacher took the opportunity to offload her Monkees albums as prizes. "I barely made the selection pool, I just got this album because it was the least wanted album by everybody else, who knew which Monkees records to take," she says. But The Birds, The Bees and The Monkees would have an enduring impact on Thaemlitz. "The album ended up having a lot of weird continuities with much of the different work I've done in house music as well as electro-acoustic music and other things," he says.
Take the first track, "Dream World", which sees singer-songwriter Davy Jones telling Pollyanna types to wake up and smell the coffee, a materialist sentiment that aligns with Thaemlitz's own philosophy. "I have my own thing against optimism and dreams and hope," says Thaemlitz, who has argued that the cultural demand for optimism even within critical fields "simply reflects our conformity to those First World humanist and capitalist practices we wish to critique."
The Birds The Bees and The Monkees contains the American pop-rockers' second biggest hit, "Daydream Believer", but for Thaemlitz, the songs that resonated most were the ones written by bassist Michael Nesmith, and those arranged by country swing musician Don McGinnis. Nesmith's "Writing Wrongs", a shape-shifting piano ballad/jazz/prog rock epic, especially stands out to Thaemlitz.
"I think if people listened to that track, even though it's obviously not a straight-up house track, they would probably be like, 'Ah, yeah, I see why Terre digs that,'" she says. [Side note: while listening to The Birds, The Bees and The Monkees, this writer thought she'd accidentally hit play on a DJ Sprinkles mix during this song].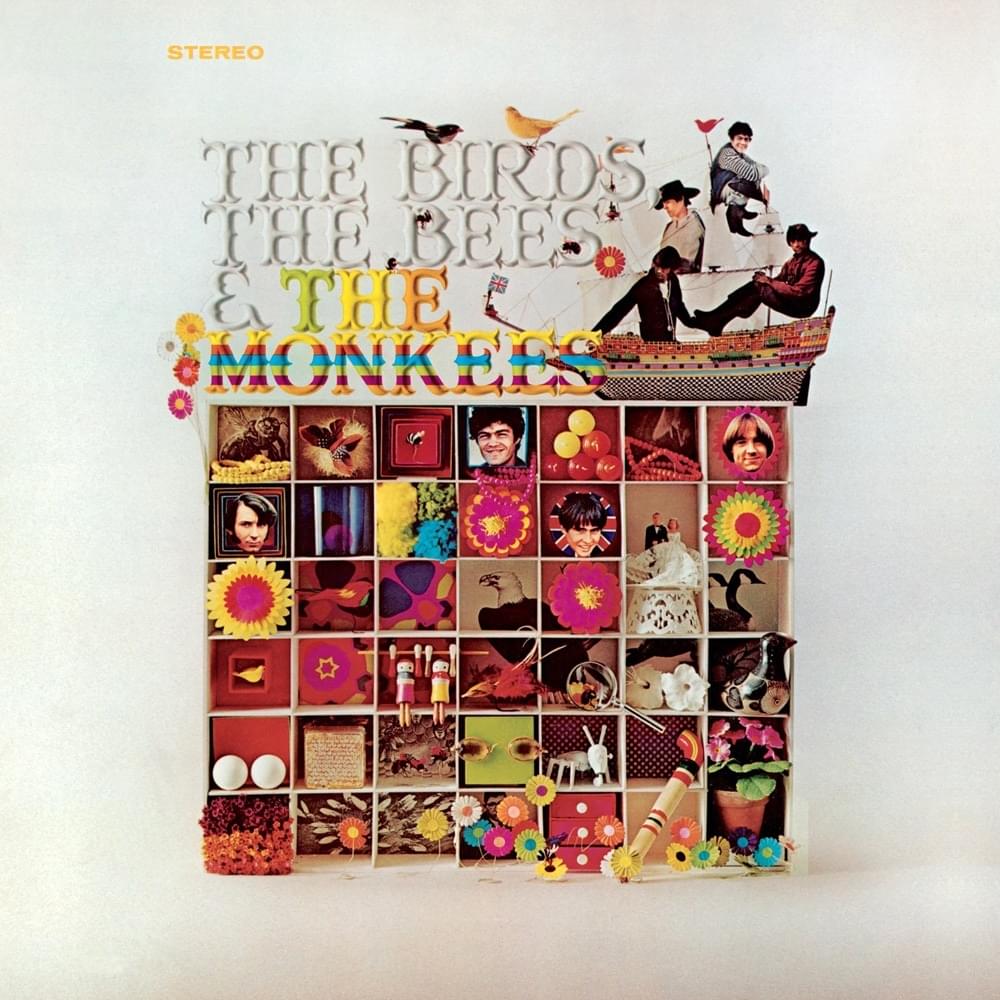 Thaemlitz has actually made her own "private extended edit" of the song, along with an edit of another Nesmith track on the album, "Tapioca Tundra". She doesn't play them out very often, maybe "every ten gigs or so," typically when she wants to take a house set in a jazzier direction. 
"Sometimes I'll be playing some of the stuff I did live with Zeitkratzer, like their versions of K- S.H.E tracks, which are quite eclectic and fast," Thaemlitz says. "Then maybe I'll mix in some Nina Simone or something like that, and try to work in 'Writing Wrongs' or the 'Tapioca Tundra' edit. They really bomb every time," he laughs, "I've never gotten them to work for anyone but me."
The lyrics on the album held as much intrigue as the music for a young Thaemlitz. There are references to adult concepts such as nuclear war and suicide on "Writing Wrongs" and Thaemlitz appreciated being introduced to social critique at an early age. There's a line in "Tapioca Tundra" that speaks to Thaemlitz's feelings about the evolution of queer and trans movements over time, specifically the pride movement.
"I think about the ways in which visibility and pride have really altered how young people are exposed to issues of gender and sexuality. Even though LGBT issues still involve tensions with the mainstream, education on those issues is very much institutionalized and presented through the mainstream," Thaemlitz says.
"You end up with very essentialist, identity-driven practices that become all about affect, feeling, and how you identify as an individual – rather than thinking about how gender and sexual identities are not individualist but emerge from social exchanges that inscribe meanings upon bodies." The mainstream notion of what it is to be queer or trans is "corporate bullshit" and "totally uninteresting", according to Thaemlitz. When Nesmith sings, "it cannot be a part of me/for now it's a part of you," Thaemlitz feels sadness for a movement she doesn't subscribe to, one built on "the commodification of the traumas of my and earlier generations."
Thaemlitz recalls being fascinated with another Nesmith song, "Magnolia Simms", which is textured with crackle and the sound of a record skipping. "I had probably tried about 50 times to get the record to play without the skip, taping quarters on the turntable arm for weight to try and get it to play through. I didn't realise it was all intentional," says Thaemlitz.
"That kind of disruptive listening technique has always been a big part of my electro-acoustic projects, especially the ones from the '90s and early 2000s, where you have to get up and change the volume, and wonder if something is glitching or if it's in the recording." Thaemlitz wasn't necessarily thinking about The Monkees when working on those projects, but can't help but think that "Magnolia Simms" might have laid the foundations for them back in the '70s. "I do think that this album's 'built-in defects' became another kind of weird carry over into my own productions," he says.
There's a message on the back of the record — one Thaemlitz didn't initially notice as a kid. "Editor's Note on "Magnolia Simms": Warning! Your instrument has not stripped a gear. The "surface noise" and skipping effect are "built in" to more realistically capture the sound of the 1920-30 yippies." Originally a portmanteau of yuppies and hippies, in 1968 yippies more commonly referred to members of the newly formed Youth International Party, a radical counter-culture group.
"I think Nesmith referencing the yippies was his way of trying to put in these little clues for kids to find their ways to politics," says Thaemlitz, who credits the album's subliminal messages with beginning to shape her worldview as a 7-year-old. 
Thaemlitz may not have won her second-grade spelling bee, but that day she took home a record that would truly change her life. 
Words by Annabel Ross
Photos by Comatonse Recordings
From May 10 to July 2, Thaemlitz's "Reframed Positions" solo survey exhibition will be presented at Halle Für Kunst Lüneberg, Lüneberg Germany. The exhibition is curated by Lawrence English in association with Room 40.