Published on
July 6, 2017
Category
Features
Your guide to the best second hand record players available.
As well as giving you guides to the best new vinyl releases and the turntables on which to play them, whether you're on a budget or feeling flush, there's a wealth of second-hand turntables available every week that can pass you by.
Read next: The 8 best vintage turntables and what to look out for when buying second hand
To help you out, we've picked up on six of the rarest record players currently on sale on eBay. Chosen either for their design significance, vintage appeal or inherent quality, these decks will transform your set-up for the better.
Scroll down and get bidding.
---
Golden Stone Dual
Current price: $3,950
Forget the carbon chassis, this deck is all about providing heavyweight grounding to dampen resonance and keep your records spinning in check. Originally from the '90s, this turntable has retained its initial value and become something of a curiosity, with this particular unit restored and in full working condition. With Dual starting to make turntables again, perhaps we'll see this chiselled plinth make a comeback…
---
Braun Audio 1
Current price: £500
A German design classic in line with Dieter Rams' game-changing SK4 that caused uproar in the '60s as one of the first light-weight record players to eschew the heavy wooden cabinet design, the Braun Audio 1 was the company's first fully transistorised combined hi-fi system. At just 67cm wide, it's remarkable petite and this model is in full working condition. A great opportunity to own a Dieter Rams original.
---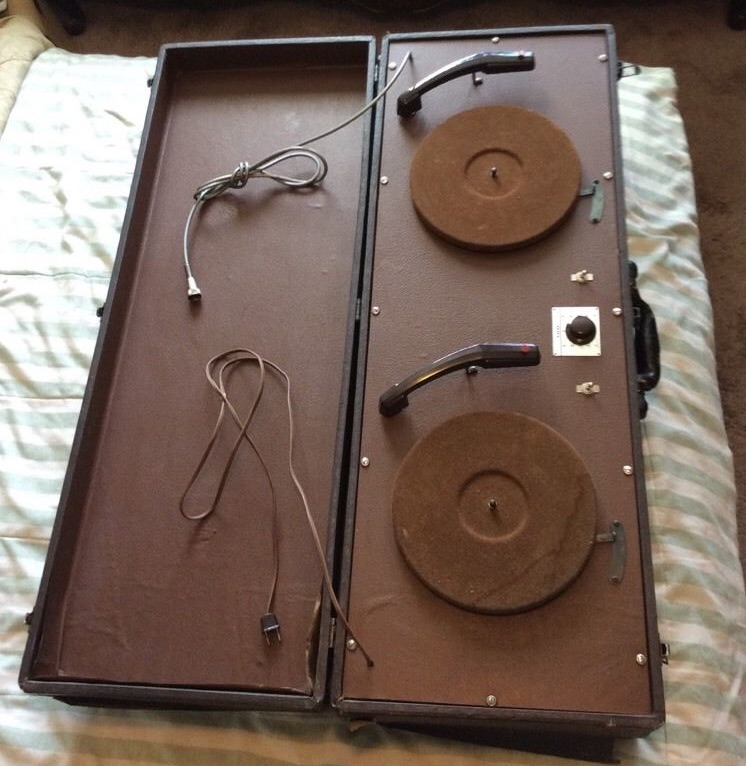 Double turntable suitcase ('40s/'50s)
Current price: $1,500
Long before Tom Moulton kickstarted the era of the extended disco mix, this little baby was doing the rounds. And who knew DJs in the '40s or '50s needed to have a two deck set up? Hell, it even has a fader! The seller of this unique item doesn't seem to know an awful lot either but there's something undeniably special about coming across an item you had no idea existed. Condition appears questionable, but who wouldn't want a crack at bringing this baby back to life?
---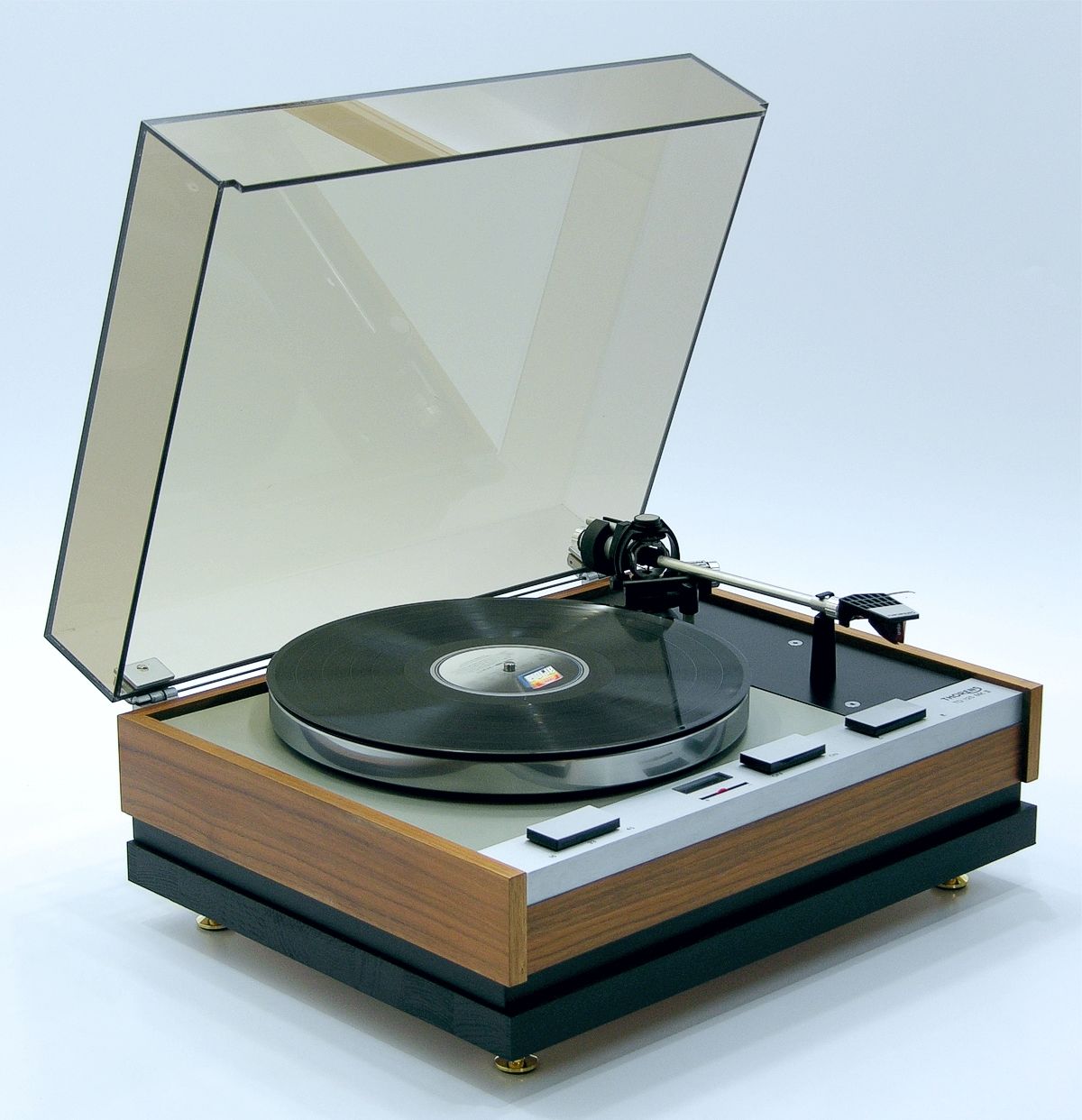 Thorens TD125 MKII
Current price: $2,550
Nothing novelty about this one, just a beautiful deck from one of Europe's longest running turntable manufacturers. Not usually included in Thorens or vintage "best of" lists, the TD125 has benefitted from hindsight (and crawled out from under the shadow of the Linn LP12) to become a perfectly respectable '70s turntable. Plentiful, but rarely in such good condition, the asking price may be a little steep but who's to say it won't go up in the future? If you're interested in newer models, Thorens have also recently announced a new 900 series with that retro look.
---
Decca DP910
Current price: $380
A little Art Deco-inspired gem, the Decca DP910 emerged in the 1950s as a nifty way to play jukebox 45s, with in-built speakers – the kind so maligned in the swathes of budget copy-cat designs on the market these days. Aside from a few cosmetic signs of wear, and the seller's suspicion that it need a new cartridge (something you should always do when buying second hand), this compact beauty is certainly worth a punt.
---
Brionvega RR 126
Current price: £8,499
David Bowie had one, and now you could have one too. Significantly cheaper than the model owned by the late Starman, which sold at auction for a staggering £257,000 last year, this serviced 1965 model designed by Italians Pier Giacomo and Achille Castiglion is in great condition and feature's the Briovega's uncanny ability to shape shift.