Published on
March 16, 2016
Category
Features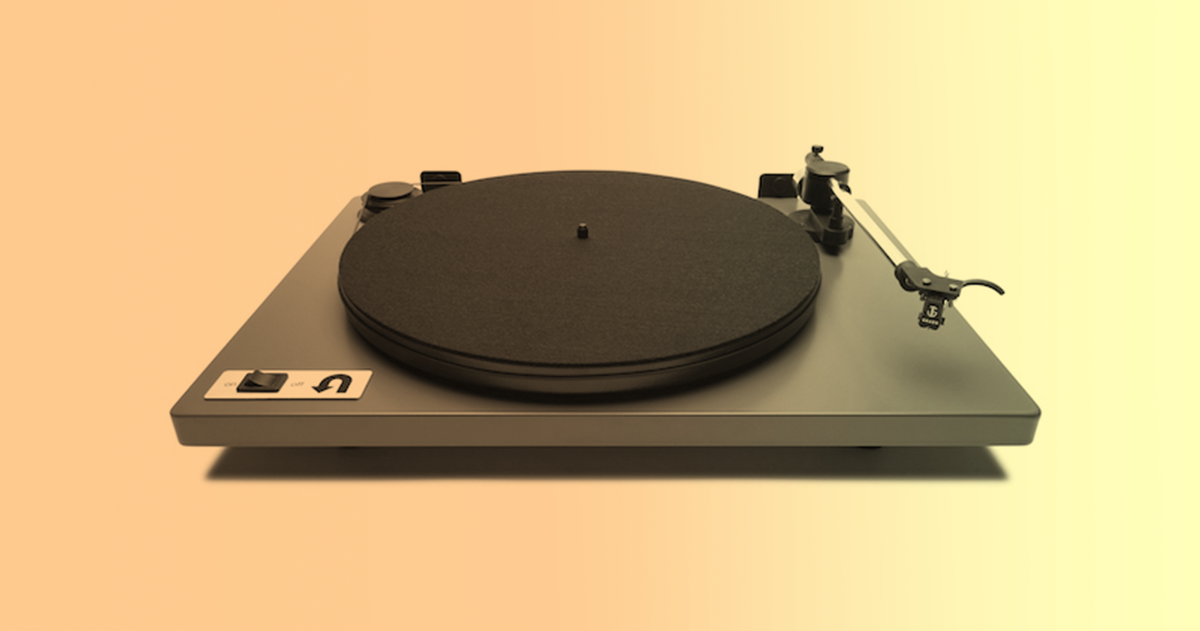 Since it was originally published in March 2014, our guide to the 8 best budget turntables has proved to be the most visited article on the whole site.
Update: There is a newer version of this feature, published in February 2020, which you can view here.
But a lot has happened in two years. Amazon sold more turntables than any other home audio product this Christmas and a wide range of new turntables have hit the market, from Sony's hi-res audio deck to the rebooted Technics SL-1200. Even faux-vintage brand Crosley made a turntable worth buying.
While the deck Amazon sold may well destroy your records, and a new Technics SL-1200 will cost you a small fortune, we've also been treated to a lot of new options at the budget end of the spectrum, meaning it was about time we gave this list a refresh.
Four of the eight decks from the original piece have been replaced with new models, all of which cost under £400 and won't chew your records to pieces.
---
London-based label Gearbox Records focuses on a mixture of jazz vinyl reissues and new artists. It also owns a recording and mastering studio, using one of the purist analogue systems in the world. Its owner recently remarked on vinyl's current popularity, not just in terms of record sales but also decks. "Turntable sales have shot through the roof," reckons Darrel Sheinman. "We sell the Rega RP1 Performance Pack with the mini phono stage, just to get people on the road. But Rega's order book is full. As a wholesaler, even we have to wait three to four months for stock. That's how popular turntables have become. Other manufacturers are saying the same thing."
The problem with the, admittedly welcome, increase in turntable popularity is the pitfalls opening up for the unwary. I'm talking about the wide range of cheap, cheerful and wholly nasty budget models that are regularly being advertised in lifestyle magazines from companies such as Crosley and Steepletone, GPO, AMOS and ION.
Under a hundred pound from Amazon, they may be, but they will quickly destroy your vinyl collection as their high cartridge tracking weight – the downward force of the needle – will plough a very pretty furrow in your wax. Great for planting cabbages but not for playing music.
Also, don't be caught out by those normally reliable, 'go-to', Japanese brands that are also pushing cheapo turntables onto unsuspecting innocents. Teac, a usually admirable outfit, is offering an all-in-one mini system that uses a deck as terrible as those offered by the likes of Steepletone and Crosley. Sony, meanwhile, is supplying very poorly designed turntables at low prices while Pioneer, a normally innovative company, has a batch of cheap decks that are simply nasty in terms of build quality.
What follows are highly recommended turntables that are safe: physically and sonically. Buy one and feel the relief running through you…
---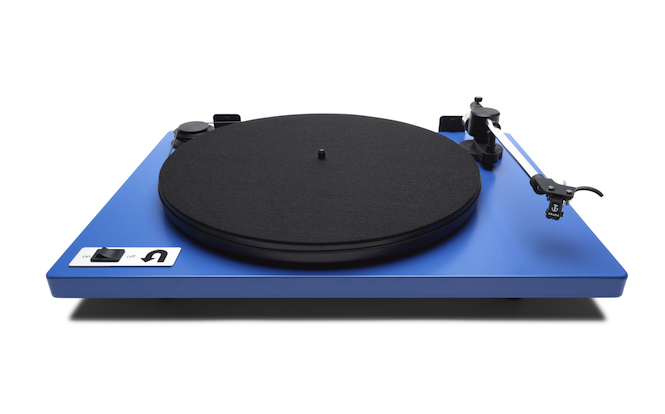 Orbit Basic
Price: $179
uturnaudio.com
Made in Boston, USA and only available in the USA and Canada for now (although the company says that this will change), this belt-driven deck features a unipivot arm and a pre-installed Audio-Technica cartridge. Including dust cover, felt mat and dual speed option, this turntable offers great value and holds its head aloft in budget turntable circles.
---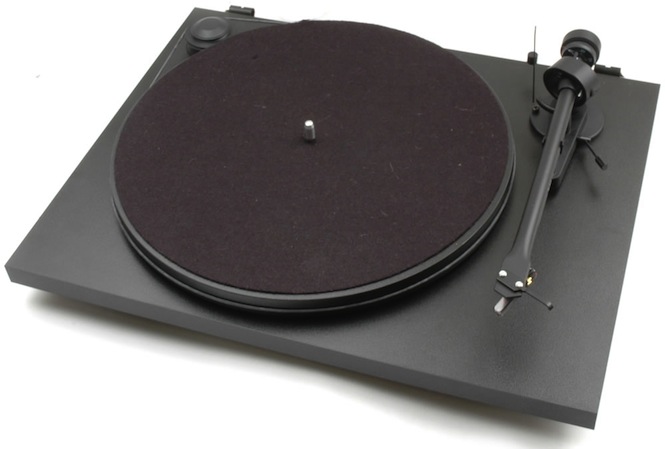 PRO-JECT ESSENTIAL 2
Price: £199
www.henleydesigns.co.uk
Very easy to set-up, this low cost turntable fools you when you unpack it. It feels rather flimsy with a wonky arm and a plastic belt that is initially tough to remain fixed on the outside of the platter. Mere initial irritations, however, because, once up and running, the Essential sounds great, offering all of the, well, essential elements of sound from a vinyl source. Built to a price, sure, but it delivers the sonic goods.
---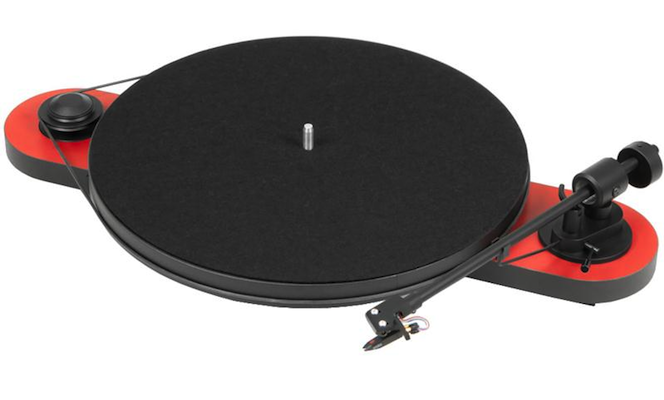 PRO-JECT ELEMENTAL USB
Price: £219
www.henleydesigns.co.uk
Looking for a dirt-cheap turntable that features a USB port (to enable recording onto a computer) but won't mangle your precious records after a single play? Try this cutie, which also includes a built-in phono stage and a great little OM cartridge from Ortofon to save you even more cash. A real plug'n'play design that can be tweaked, later, to improve performance.
---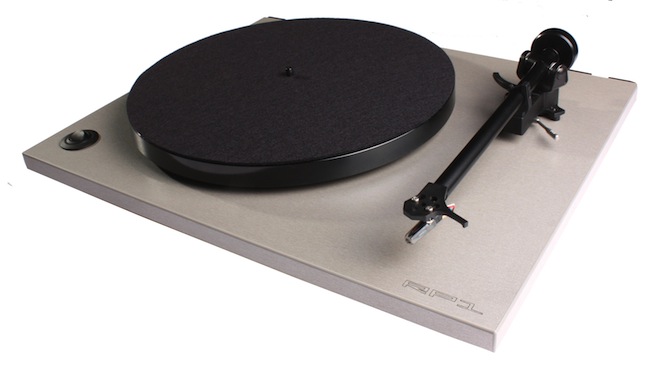 REGA RP1 TURNTABLE
Price: £229/£300
www.rega.co.uk
This is the deck mentioned above by Gearbox and a great little turntable it is too. Solid and easy to set up, it arrives in a couple of flavours: as a basic turntable or with the upgraded drive belt (improving speed stability and accuracy); Bias 2 cartridge (better bass and stereo image) and turntable mat (improved general sound). Alternatively, you can buy the turntable now and add the Performance Pack later as a welcome upgrade.
---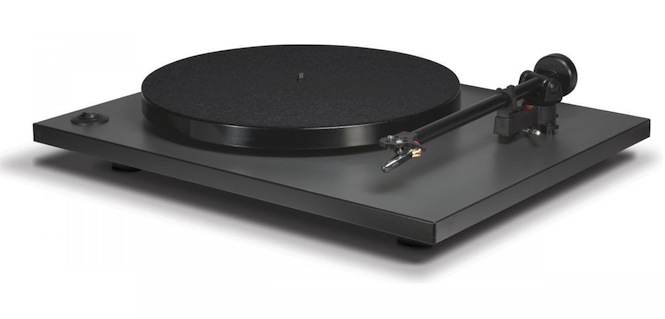 NAD C556
Price: £249
www.nadelectronics.com/home
If this turntable looks familiar, that's because it should. It is based upon the Rega RP1. The differences are relatively small but they are there. First up you get a different paint job but you also get a different cartridge. This is a Rega-built cartridge that has been built under NAD specifications. Apart from that, you get three rubber feet and the RB101 arm.
---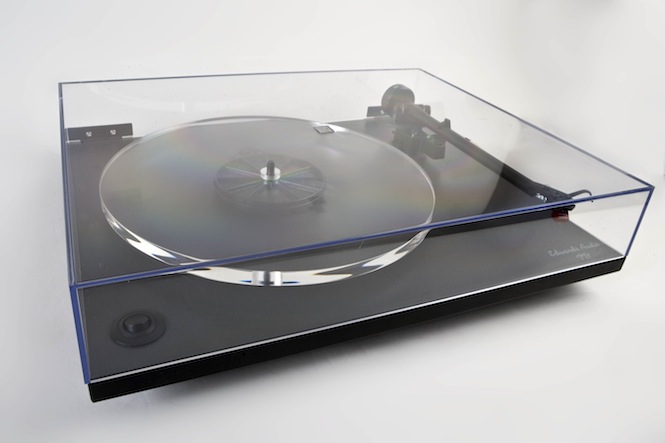 EDWARDS AUDIO TT1
Price: £380
www.talkelectronics.com
The price includes both the arm and a cartridge. The first turntable design from the company, the Edwards uses the highly respected Rega RB251 tonearm and the equally useful Goldring Elektra cartridge. Sporting a 12mm thick transparent platter, the TT1 does not include a mat (worth testing without and, if you have one to hand, with). Good design and, considering what you get for your money, good value too.
---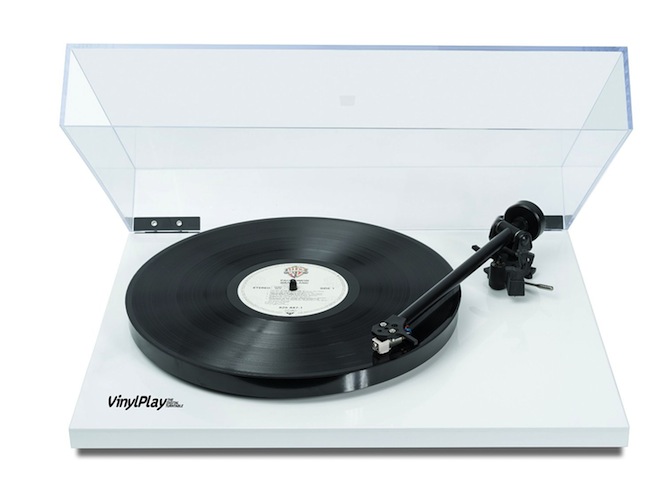 FLEXSON VINYLPLAY
Price: £330
www.flexson.com
A turntable that you can easily attach to the Sonos multi-room audio system which will allow you to stream your vinyl output all over the house. The deck features analogue outputs plus all of the relevant cables including a USB cable to connect to a computer. Even better, the turntable utilises components from Rega, which should add to the confidence in buying one.
---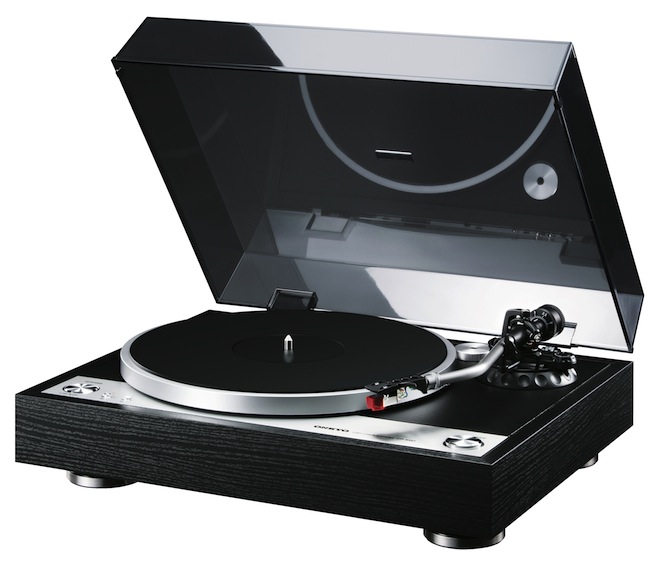 ONKYO CP-1050
Price: £399
www.soundhifi.com
This particular Onkyo deck has been tweaked and improved by Sound HiFi to improve its speed and stability. Offering great value for money, this turntable is big, bold, meaty and built like a tank. It also includes nice quality RCA connectors. The good thing about this deck from this company is that Sound HiFi is known for its customer support, so you should expect lots of help if you need it plus lots of upgrade possibilities.