Published on
August 27, 2015
Category
Features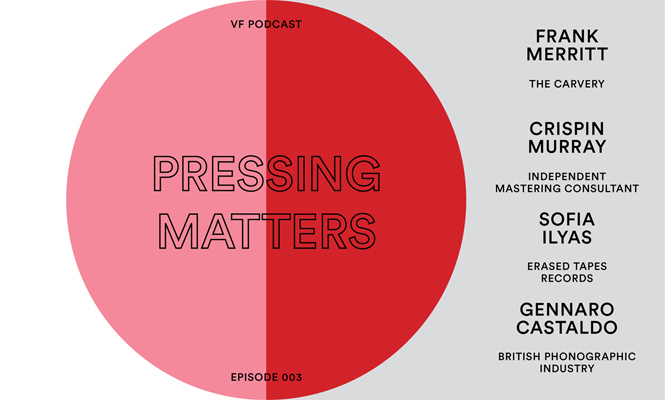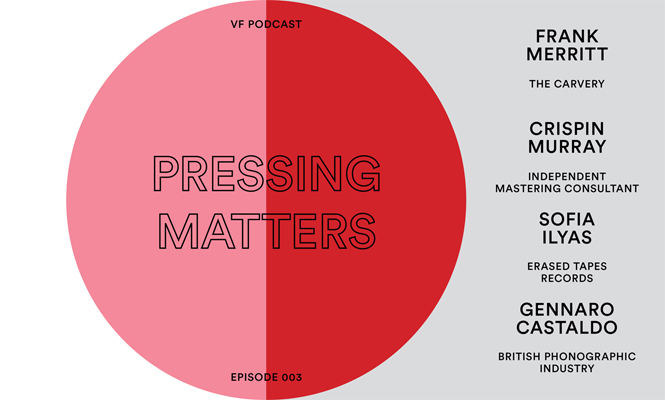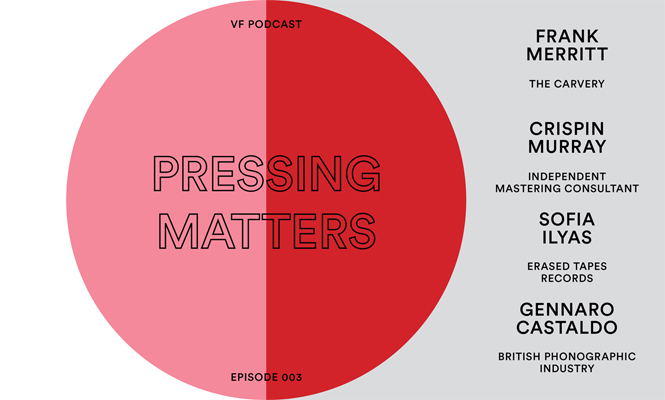 This is the third episode in a four part series exploring the state of vinyl today.
Having asked whether the internet has ruined the joy of record collecting in our first podcast and taken issue with reissues in the second, we've invited four industry experts to explore the pressing matters of supply and demand at the very heart of the vinyl industry.
With demand at its highest in over twenty years and manufacturers busier than ever we're joined by Frank Merritt of mastering and vinyl production outfit The Carvery, independent mastering consultant and all-round vinyl expert Crispin Murray, Sofia Ilyas of Erased Tapes Records and Gennaro Castaldo industry watchdog the BPI.
The podcast will be split into three parts. The first will look at the first link in the chain, the manufacturing process, where we'll discuss how you actually make a vinyl record, where the delays are creeping in and why just opening more pressing plants isn't necessarily the answer. Part two will deal with the role of record labels as arbiters between fans and factories, and ask how big an impact, both positive and negative, Record Store Day and major labels have had on getting records released. The third will look at the demand, as we'll discuss just who are buying all these records, whether growth will continue and if so, what the supply chain can do to help keep vinyl changing hands.
Want to contribute to the debate? Comment below:
Tune in next time for the final episode, where we'll be discussing new and old ways of listening to vinyl, from record clubs the dancefloor via your living room.
Produced by The Vinyl Factory, this podcast was recorded at award winning radio production company Folded Wing's studios in Clerkenwell. Find out more about Folded Wing here.
Interested in exploring this theme further? Check out our four interactive maps tracking the global vinyl economy.
Podcast music: "FVBG" by Romaal Kultan & Cypriano