Published on
February 28, 2017
Category
Features
Released by UK indie institution 4AD, soundtracked by Werner Herzog and playlisted by Gorillaz, this is the perculiar story of how a State Radio & Television Female Vocal Choir emerged from Soviet Bulgaria to transcended genres, borders and eras.
Le Mystère Des Voix Bulgares is well named. Part catalyst and part beneficiary of the world music movement which emerged in the mid-1980s, the origins of the album are still shrouded in mystery. So, too, is the route by which the disc ended up a massive best-seller for the British label 4AD in 1986, eleven years after its original release in Switzerland. Today, Le Mystère Des Voix Bulgares continues to transport listeners, old and new. "It is timeless," says 4AD co-founder, Ivo Watts-Russell. "It was timeless, it is timeless and it always will be timeless." Watts-Russell calls the album "a highlight of my life, my career."
Aside from the singers, there are five central figures in the Le Mystère Des Voix Bulgares story. In chronological order they are: Filip Kutev, a Bulgarian symphonic composer, Marcel and Catherine Cellier, Swiss musicologists, Peter Murphy, vocalist with Bauhaus, and Watts-Russell.
In 1951, Kutev was appointed founding director of Bulgaria's State Ensemble for Folk Songs and Dances, tasked by the government (since the late 1940s a Soviet puppet regime) with eliminating "anti-socialist" currents in the country's traditional folk culture and turning it into a "progressive" force. Kutev fulfilled his modernising brief imaginatively, by blending the signature elements of traditional Bulgarian vocal music – dissonances, quarter tones, drones and asymmetrical rhythms – with arrangements derived in part from the impressionism of Claude Debussy and the twelve-tone innovations of Arnold Schoenberg. The result was unlike anything heard anywhere before, a roots-based music shot through with avant-garde flourishes.
Kutev's first choral group, the Filip Kutev Ensemble, morphed into Bulgarian State Television Female Vocal Choir (BSTFVC), the choir featured on most of the tracks on Le Mystère Des Voix Bulgares. The man who introduced the BSTFVC to West European listeners was Marcel Cellier, an organist, broadcaster and founder of Switzerland's pioneering folk-music label Disques Cellier, aided and abetted by his wife, Catherine. Despite the Cold War and its obsession with Western spies, the couple somehow managed to get permission to visit Bulgaria regularly in the late 1950s, carrying a bulky Telefunken reel-to-reel and making recordings of traditional music in the capital, Sofia, and the countryside. Back in Switzerland, Marcel featured the recordings on his weekly radio show, From the Black Sea to the Baltic, which ran from 1960 until 1985.
The first vinyl compilation of the Celliers' tapes – a mixture of recordings made by the Celliers and others sourced from the archives of Radio Sofia – was released by Disques Cellier as Le Mystère Des Voix Bulgares in 1975. The disc was a succès d'estime, but sales were not spectacular. That changed in 1986, when Cellier licensed the disc to 4AD, who in turn licensed the US rights to Elektra/Nonesuch.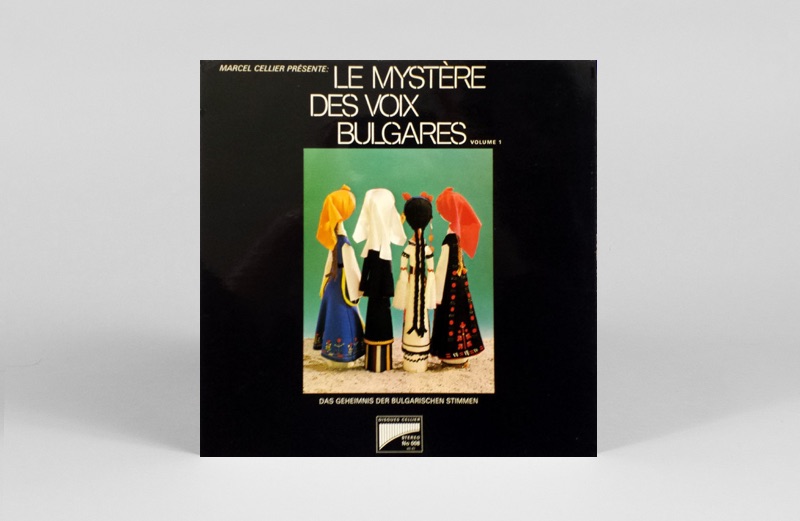 The way Le Mystère Des Voix Bulgares arrived at 4AD was roundabout. Ivo Watts-Russell told the story in a 2011 interview… He was in the studio working with Peter Murphy on Murphy's first solo record. "At the end of the first day in the studio," Watts-Russell said, "Pete pulled out a [homemade mixtape] cassette and said, 'Right, we are going to listen to this at the end of every night.' I was standing up behind the mixing desk getting ready to go home, and I was like, 'Oh, all right Pete,' popped the cassette in, and this track started up. The fog of memory will tell me that my knees literally buckled….I was like, 'What the hell is that, Pete?' He said he had been given it by an Australian dancer friend of his, who I pleaded with him to contact, because it was just a cassette, a compilation tape this guy had made for Peter [with no artist or other identifying information]. So I made him track down the guy and find out what it was. "
Murphy's friend came back with a few details and Watts-Russell followed the clues. "In those days you couldn't just click, click, click and have it, so I did what was the obvious thing at that point in time, and went to a record shop on the Charing Cross Road, a sort of folk/worldy specialist record shop. I went there and found a copy on Disques Cellier." Watts-Russell tracked down Marcel Cellier in Switzerland and arranged to license the album from him. "I just thought," said Watts-Russell, "if it moves me, it'll move other people, which was my modus operandi really."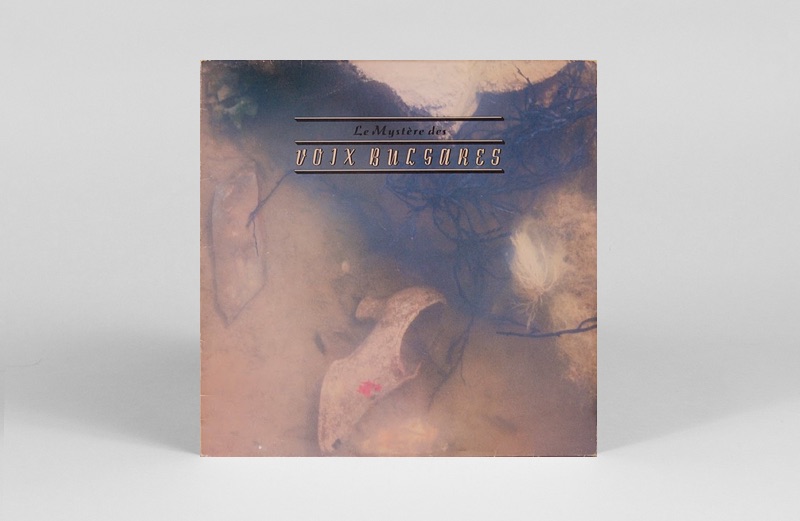 The rest, as they say, is history. Sales of Le Mystère Des Voix Bulgares in Britain and the US were unprecedented for a foreign-language vocal album. 4AD went on to sell 100,000 copies, Elektra/Nonesuch 500,000. Within a year, international concert promoters were competing to secure tours by the BSTFVC – and if they were not available, any choir with the words Mystery and Bulgaria in the name would do. Spin-off groups were formed and enterprising Bulgarian agents presented regional choirs as Kutev's Sofia-based original.
In 1990, Marcel Cellier made a partially successful attempt to lock the stable door by registering the name Le Mystère Des Voix Bulgares with the UN's World Intellectual Property Organisation. But confusion still reigns. The easiest way to spot a genuine BSTFVC recording is to look for Cellier's name in the credits. Recordings without it are by other choirs (some of them as good as the original).
In 2012, the documentary film Balkan Melodie told the Celliers' story and, on location in Bulgaria, tracked down some of the singers they had recorded 50 years earlier. Marcel Cellier died in 2013 aged 88. In 2014, Catherine returned to Bulgaria to receive the Sirak Skitnik Award from the Bulgarian National Radio, given posthumously to her husband for the worldwide promotion of Bulgarian folk music. Interviewed for the station after the awards ceremony, Catherine was asked if it was true that she and Marcel had travelled a million miles in Cold War Eastern Europe and made 5000 separate field recordings. "When one works with love," she replied, "one does not necessarily keep strict statistics."
Photo: Alex Cellier