Published on
August 12, 2020
Category
Features
Supa Dupa Fly.
Missy 'Misdemeanor' Elliott has reigned as the undisputed queen of Afrofuturistic hip-hop since her solo debut in 1997. From the late '90s, she has built an unparalleled legacy, one that is still being furthered today. Her output includes a deep catalogue of hits that are futuristic at every turn, while also nostalgic to the culture that raised her – thanks to samples, production techniques, lyrics and videos.
Revolutionising a predominantly male-dominated genre, even as a young artist Elliott refused to be pigeonholed into a box of what a female rapper – or female artist – should be. Her music encompasses versatility, longevity and tenacity – often carrying themes of gender positivity, sensuality and feminism, globally impacting women of all races, shapes and sizes. Elsewhere Elliott's bold lyrics, incomparable fashion sense and experimental music videos helped change the landscape of hip-hop, across audio and visual realms. Continuing to satiate our palettes and bless our ears with empowering energetic anthems like 'Beep Me 911', 'Sock It 2 Me' and 'We Run This', Missy Elliott has remained at the top of her game.
No stranger to making hits with many of r'n'b and hip-hop's most gifted singers, rappers and producers, Elliott's most illustrious and pioneering collaborative friendship is with Timothy 'Timbaland' Mosley, one that spans three decades, and legendary tracks. Inspiring the coming generation of talented animated female emcees, her cosmic power and unapologetic Blackness has also propelled her to a transcendent level.
To commemorate Elliott, we've compiled a selection of ten essential tracks from the first decade of her career.
---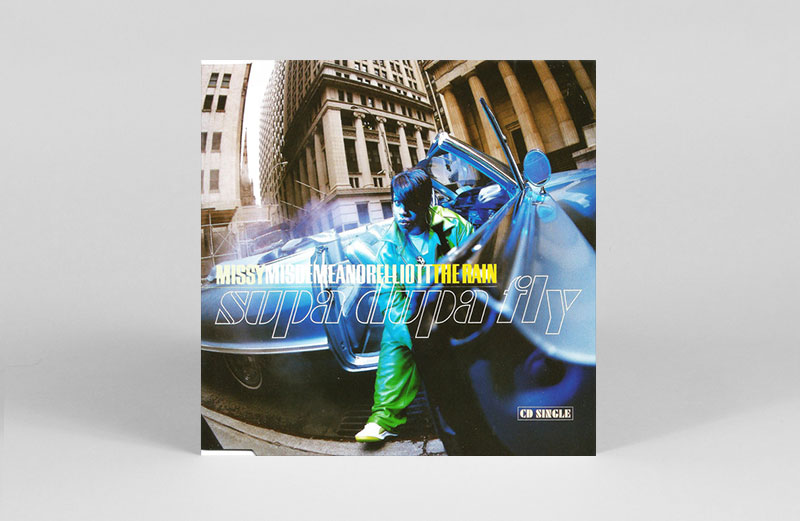 'The Rain (Supa Dupa Fly)'
Supa Dupa Fly
(The Goldmind, Elektra Records, 1997)
Long before the days of payola, first impressions still counted, especially for debuting artists. 'The Rain (Supa Dupa Fly)' wasn't just Elliott's breakout record but also her breakout music video too, becoming one of her most iconic visuals to date. From the patent leather blow-up suit to the fisheye lens shot, the video masterpiece directed by Hype Williams introduced a new level of creativity to hip-hop, while also bringing Elliott's vision of Afrofuturism to the forefront. Lead by its instantly memorable sample of Ann Peebles 'I Can't Stand The Rain' and complete with cameos from Puff Diddy, Lil' Kim and Da Brat, both the track and the album helped rightly cement Elliott's place in hip-hop – while also catching the attention of many musical heavyweights at the time, who were eager to enter her singular world.
---
'She's A Bitch'
Da Real World
(The Goldmind, Elektra Records, 1999)
Following the worldwide success of her debut album Supa Dupa Fly, her second studio LP Da Real World (originally titled She's A Bitch) channels her world of futurism and strength all in one track. Positively expressing herself by showcasing the "strong woman in power" persona she was known for, Elliott's explored her experimental side with the elevation of her trademark sound and aesthetic, to fully capture the essence of the never-ending battle of the sexes in 'She's A Bitch'.
---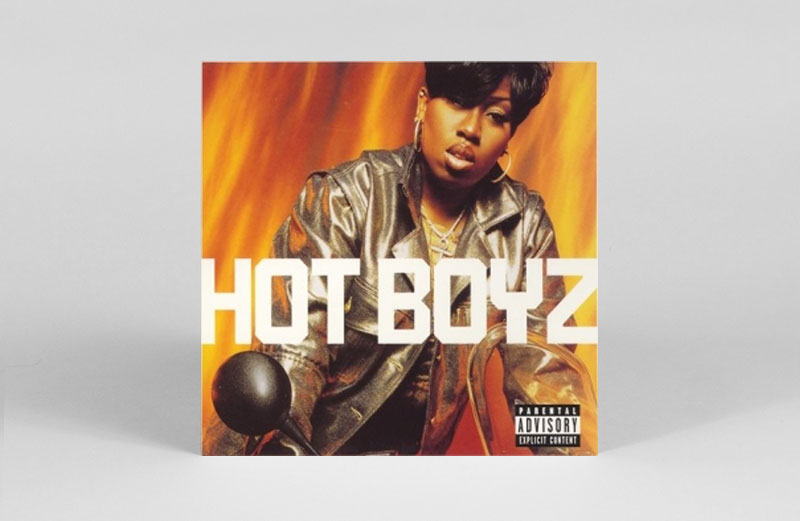 'Hot Boyz'
Da Real World
The Goldmind, Elektra Records, 1999
As far as classic Missy Elliott records go, 'Hot Boyz' is another of her best and most quintessential songs, both artistically and commercially – breaking the record for the most weeks at #1 on the US r'nb' chart with an impressive 18 weeks at the top. Giving us a remix to the original which featured Eve, Nas and Q-Tip, Elliott made sure we went into the millennium with her on energetic levels. Using a vast amount of pyrotechnics in the video directed by Hype Williams, Elliott further upped the ante with backing dancers and cameos from Mary J. Blige, Ginuwine, and Timbaland.
---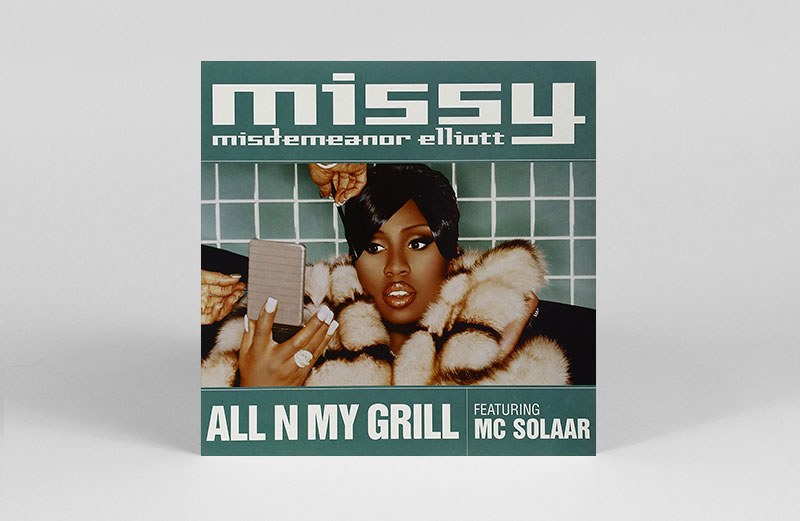 'All N My Grill'
Da Real World
(The Goldmind, Elektra Records, 1999)
Missy and her protegeé Nicole Wray were never short of an empowering anthem back in '90s and the '00s. for women who dealt with fuckboys in their relationships. Produced by Timbaland, with a sample of Dernier Domicile Connu composed by François de Roubaix, the Hype Williams directed video isn't as outwardly animated as the rest of her music videos, however its cinematic story is mesmerising still. With vocals from Nicole Wray and Big Boi, 'All N My Grill' was Elliott's way of letting women know that being treated disrespectfully by men is not to be tolerated anymore. "Don't explain, you never change, same old thing, same old game, say ya want, to be wit' me". Tough love from an even tougher woman.
---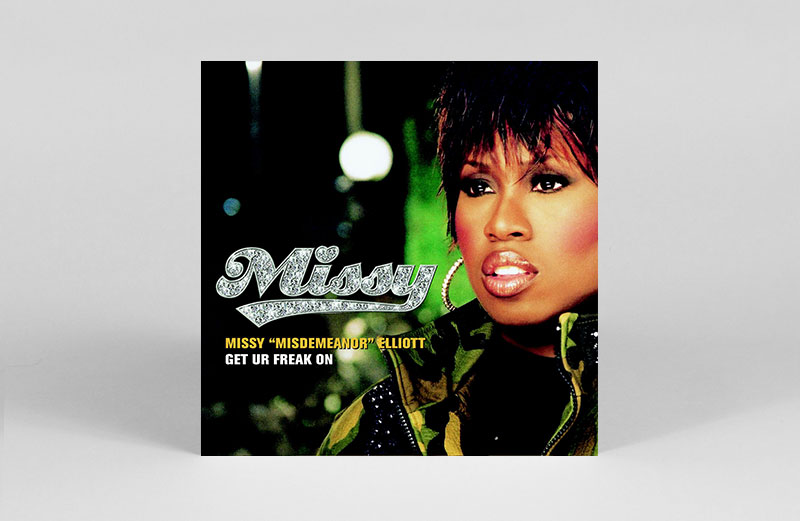 'Get Ur Freak On'
Miss E… So Addictive
(The Goldmind, Elektra Records, 2002)
2002 was a golden time for Missy Elliott following the release of her third studio album Miss E… So Addictive. Experimenting with different sounds and concepts, 'Get Ur Freak On' featured a unique sound created through the use of heavy bhangra elements such as instruments like the tumbi and tabla as well as male vocal snippets from men speaking Punjabi and Japanese. The music video, directed by Dave Meyers, stars cameos from Ludacris, LL Cool J, Ja Rule, Nate Dogg and Busta Rhymes – further showing that even amongst a group of men, Elliott's artistry elevates her to a higher realm.
---
'Work It'
Under Construction
(The Goldmind, Elektra Records, 2002)
Heavily inspired by old school hip-hop from the '80s, the Timbaland produced beat is undeniably one of her best songs. Sampling Run DMC's 'Peter Piper' and Rock Master Scott & the Dynamic Three's 'Request Line, 'Work It' was the first single released  form her fourth studio album Under Construction. The most iconic part of the song comes from a vocal reverse that became a signature part of Missy Elliott's brand. Putting her thing down, flipping it and reversing it, she played the line "Is it worth it? Let me work it. I put my thang down, flip it and reverse it," followed by "Ti esrever dna ti pilf nwod gnaht ym tup i, Ti esrever dna ti pilf nwod gnaht ym tup i". The latter was deemed by many to just be gibberish, but is in fact the first lyric said in reverse. The music video, featuring a very young Alyson Stoner, was a tribute to Aaliyah and Lisa 'Left Eye' Lopes, both of whom had recently passed away.
---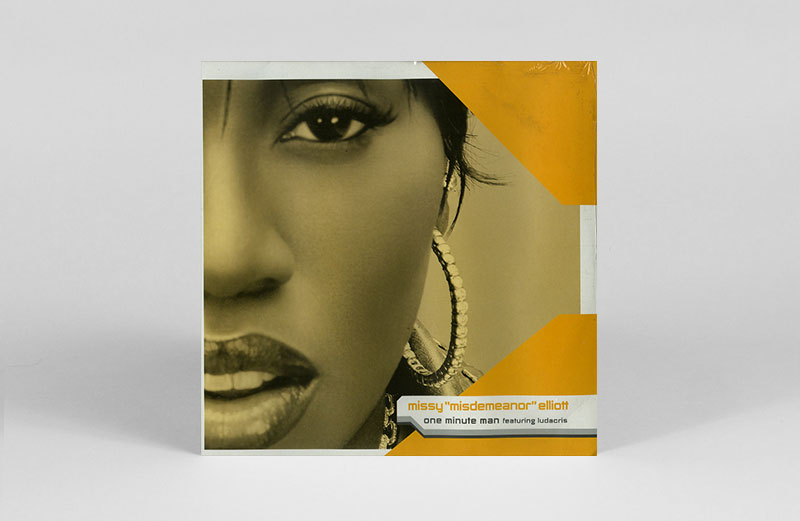 'One Minute Man' featuring Ludacris
Miss E… So Addictive
(The Goldmind, Elektra Records, 2002)
Never one to shy away from rapping about sex and feminism, 'One Minute Man' became the power anthem amongst women across the globe who were fed up with men and their premature ejaculation skills. Featuring Ludacris on the original, with Trina and Jay-Z on the remix, the track samples David Pomeranz' 1976 song 'Greyhound Mary' while incorporating elements of bhangra. Directed by Dave Meyers, the video was a perfect mixture of Missy's magic proving that even while dancing headless in the corner of a room, her presence as a full-figured Black woman was more than needed. Who else was sliding across a marble floor while dragging men and their lack of bedroom skills at the same time. Can we say genius?
---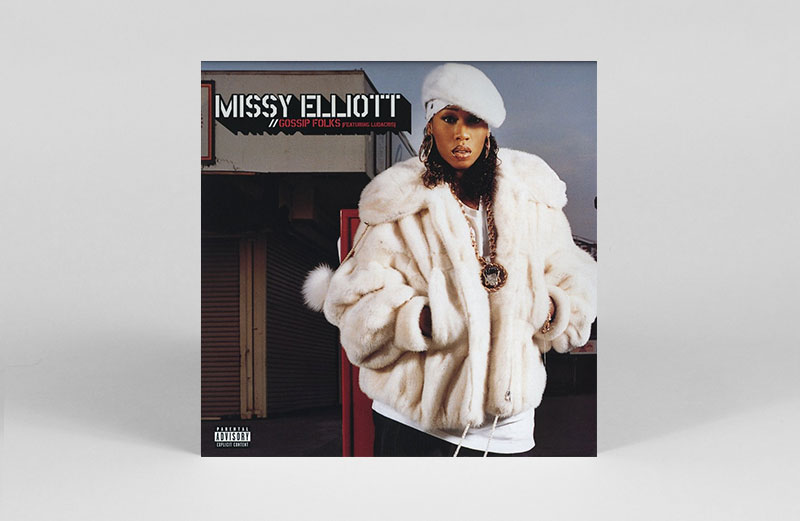 'Gossip Folks' featuring Ludacris
Under Construction
(The Goldmind, Elektra Records, 2002)
Co-produced alongside Timbaland, 'Gossip Folks' was Elliot's response to the many rumours surrounding her personal life. Directly addressing 'gossip folks' within the industry fabricating stories about her sexual orientation and weight loss, the lyrics quickly silenced those who didn't know how to shut up and mind their own business. "And stop talking bout who I'm sticking and licking just mad it ain't yours. I know ya'll poor, ya'll broke, ya'll job just hanging up clothes. Step to me get burnt like toast, muthafuckas adios amigos." Serving as her second collaboration with Ludacris, the Frankie Smith's 1981 song 'Double Dutch Bus' sampling track went to number one on the dance charts.
---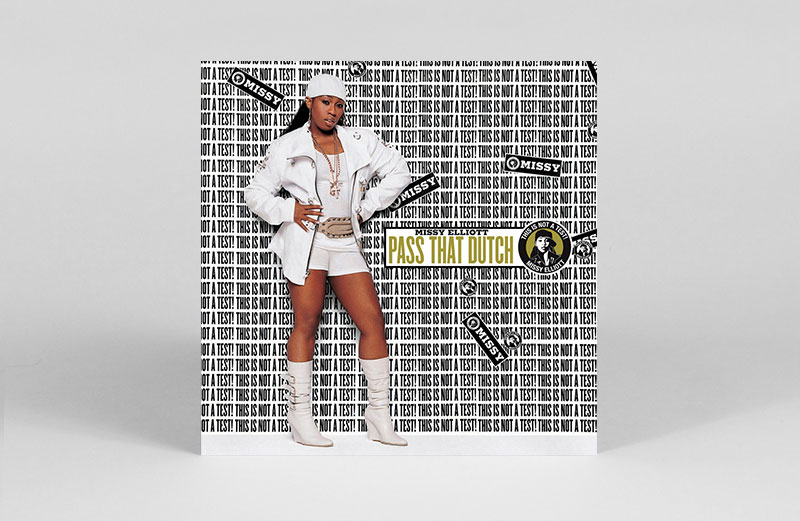 'Pass That Dutch'
This Is Not A Test!
(The Goldmind, Elektra Records, 2003)
'Pass That Dutch' served as the lead single from her fifth studio album This Is Not A Test!. Not to be confused with 'Pass the Dutchie' by British Jamaican reggae band Musical Youth, this Timbaland-produced track showcases her artistic progression since her debut in 1997, with samples from tunes by A Tribe Called Quest, De La Soul and Santa Esmeralda. The Dave Meyers-directed video also pays a special tribute to Aaliyah who passed away two years before the release of the song in a plane crash.
---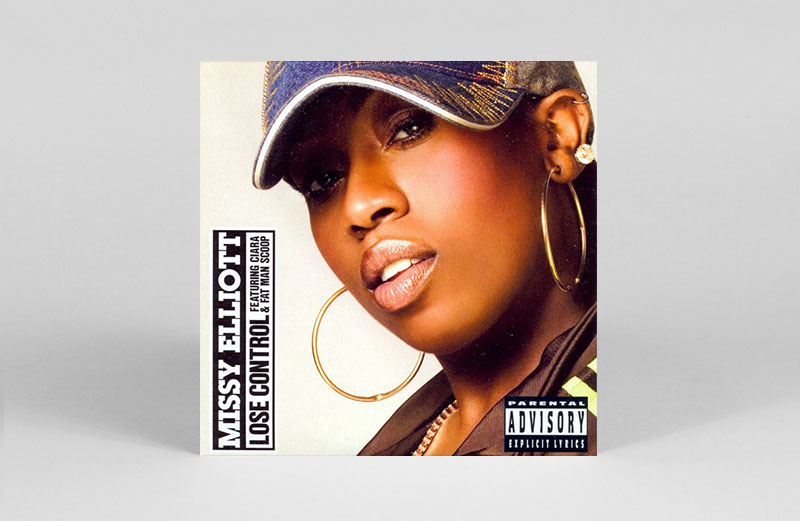 'Lose Control' featuring Ciara and Fatman Scoop
The Cookbook
(The Goldmind, Atlantic Records, 2005)
Two years after taking a break, Missy's return showed the world how much we needed her. Her album The Cookbook was birthed from her feeling that "no two records are going to sound alike; each record has its own spices and herbs. Each record is cooking up a hot recipe for a hot album." Always one to provide a platform for the dance community, 'Lose Control' was her way of saying thank you and even during her speech at the 2019 MTV Video Music Awards where she accepted the Video Vanguard Award, she showed appreciation to the community. "I want to dedicate this award to the dance community all around the world. Because when y'all get on the stage with these artists, y'all are not just props. Y'all are not just the icing on the cake; y'all are the beat to the heart". The self-produced track, which featured Ciara and Fatman Scoop, also reintroduced Missy to those who may have forgotten she is the blueprint. And let's not forget the iconic old-western themed fleet of dancers in a video that, in true Elliott style, still shines to this day.