Published on
May 2, 2018
Category
Features
The explosion of creative energy around London's jazz-schooled musicians has expanded to forge connections with likeminded artists and city scenes around the world. Emma Warren investigates how this has fuelled a new global localism.
"Creating bridges between places and spaces is the most exciting thing for me right now," says Alexis Blondin of the Total Refreshment Centre in London, which has become a central point for international collaboration. "The most exciting time of musical evolution is from step zero to step one. Having connections in different places allows us to find these moments where a scene is developing, keeping it fresh."
These new links are bearing fruit. South African band The Brother Moves On are returning to the TRC to perform songs by Apartheid-era heroes Batsumi and Malombo with a vinyl release of these to follow later in the year, and last October's transatlantic Chicago x London event was nominated for a Jazz FM award.
Tina Edwards from EZH Magazine co-promoted the event with International Anthem's Scottie McNiece.
"It felt obvious to bring together our favourite artists from London and Chicago, and make something happen that had never happened before. 2017 was the centenary of the first ever jazz recording, made by a Chicago band. It was so cool to mark that in a way that wasn't dusty or overly nostalgic. We didn't push it as a centenary celebration, but at the back of my mind I was like 'this is a really nice way to mark it"
"I could see this massive web of music in Chicago, a cohesive sonic sound that really intrigued me, with International Anthem at the epicentre of that, pulling together some really interesting sounds," she says.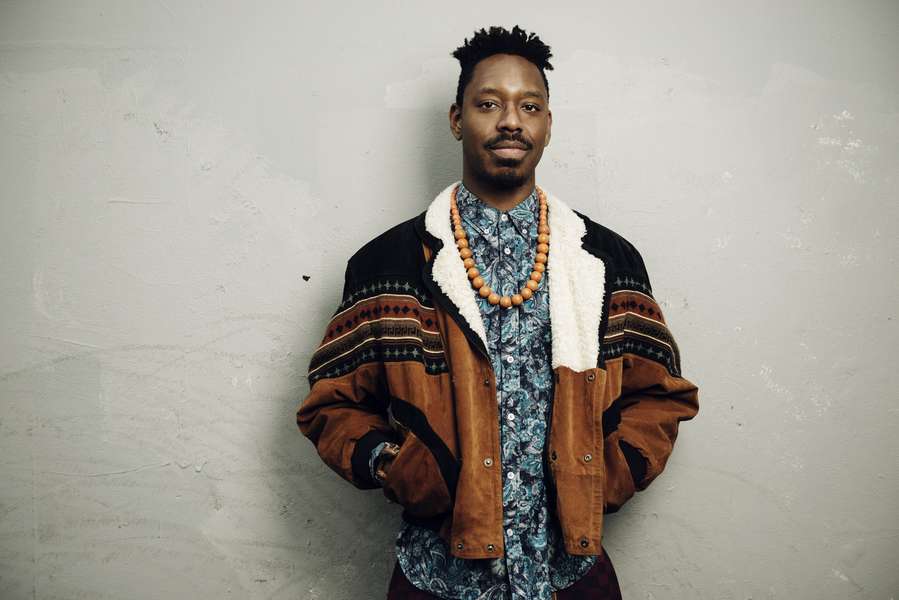 "It feels like it goes in phases," shares Shabaka Hutchings. "Five or ten years ago, there was this big exchange between London and Berlin and all the free improv music happening there. When you get more musicians from one area [travelling], that connects the scene. Playing together is just down to external things – are you able to get funded to travel over, or are you privileged enough to have the means to travel? I went to Chicago last year with [South African drummer] Louis Moholo and that's how I first met Makaya McCraven, Tomeka Reid and Junius Paul. Just from that one meeting I was able to see there is a massive scene, see the record labels releasing Jamie Branch, and that kind of visibility connects scenes."
It feels healthy, says International Anthem's Scottie McNiece down the line from Chicago. "There's an amazing international community of people who have a similar feeling about music and the potency of the moment right now, whatever you want to call it: improvised music, or music from the Black diaspora, or jazz-related music. It's exciting to build connections with people who are exploring that from a similar philosophical place. The proof is in the relationships [between the musicians]. There's a lot of cross-talk happening."
Back in February 2014 Shabaka Hutchings was walking past The Roundhouse in North London when he bumped into South African band The Brother Moves On who were in town supporting Little Simz. He'd met the musicians hanging out during his frequent trips to Cape Town where his girlfriend at the time lived, and invited them to support his first Comet Is Coming show. "We come a second time," says The Brother Moves On frontman Siyabonga Mthembu, "and Yussef Kamaal opens for us. Next time we open for United Vibrations. We've come into contact with the cream of the crop without any promoter or manager. The biggest connection is Shabaka. He's been the migrant labourer who's been prepared to go between these two scenes. He's cross-pollinated."
The connections between the scenes worldwide are around attitude, rather than a shared style, says Hutchings. "The scenes [in UK and SA] both have strengths. One of the strengths of the London scene is a kind of carelessness in exploring how we relate to jazz or what's seen as commercial music, and discussing the boundaries between high and low art, in inverted commas. That could seep into the SA scene, especially when you see things like the massive electronic scene, the massive house music scene, and the scope for cross-fertilisation."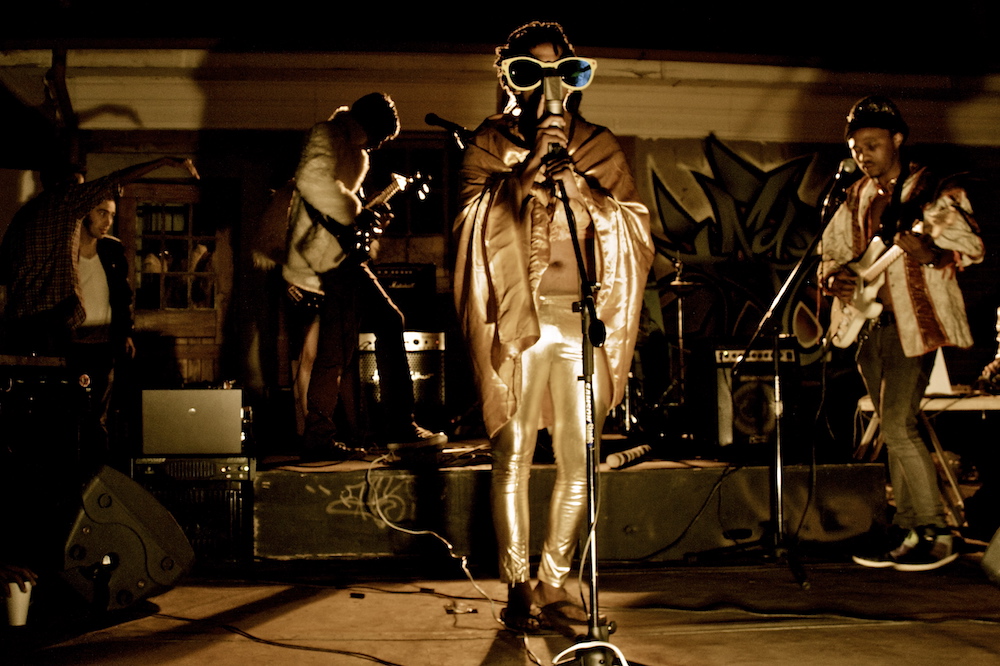 The collaboration could be even stronger, agrees Siyabonga Mthembu. "We had Afropunk in Joburg. My only criticism was that there weren't enough African artists, from outside South Africa. We were like, where are the British brown kids? We're all fascinated by what they're doing. British jazz has a dance element to it, and South Africans would go crazy for that. When I play people Shabaka's music, people are like 'what's this dancing music?' Yussef Kamaal, people are like, 'this is deep house'."
"[In London] it's the first really multi-racial scene. If you're good and you hustle, you will make it," he adds. "There's this work ethic we're getting."
The cross-cultural connections have created some productive new seams in the musical topography. "I don't like using the word," says Hutchings, "but 'spiritual' jazz, and having the music be for a bigger purpose, for the audience to receive a revelation, I think that's one of the things I've taken from the South African musicians."
"Our music is not jazz," affirms Mthembu. "It's our traditional music. It's core black music. It's related to sangoma, it's how our healers heal, through frequency. The root word of 'sangoma' means song. The utility of music within a black society that would never [otherwise] have come into this white space is to heal yourself and heal other people. We sing together, and we've happened to apply that to the music – the cathartic relation to entertainment. That's what we've brought to the UK scene and the American scenes."
There are new hotspots bubbling up alongside the newly-forged connections between London, Chicago, Johannesburg and Cape Town. Deptford's insanely popping Steam Down at Buster Mantis brought over Nigerian trumpeter Etuk Ubong to join the regular line-up of Wayne Francis and friends, and Shabaka Hutchings has just returned from touring São Paulo with Sons of Kemet. "There are tonnes of musicians there but they're invisible unless you know them. To be able to go out and meet musicians opens up space for collaboration in the future."
"I'm trying to make it happen between London and Paris," says Blondin who has been rolling out TRC nights across the channel. He quotes a conversation with French musician Florian Pellissier: "he pointed out that jazz is once again becoming music that can be played in the club. He compared it to mid '60s, before synthesisers arrived, when it was music you could really dance to. I think that's what's happening again. Wherever you are, if you're trying to make dance music with the acoustic set up of a jazz band there will be links. It might happen a bit later, but it's coming."
"The live element is a big one," he adds. "People are realising that you can create a mosh pit on the dance floor with a drum kit, a tuba and a saxophone."
Illustration by Patch D. Keys.