Published on
October 29, 2015
Category
Features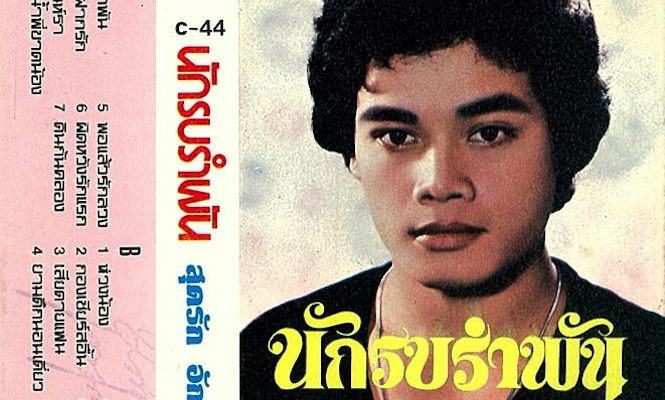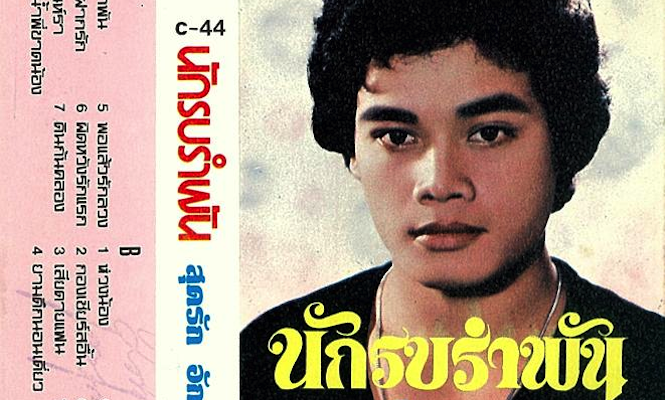 Texan outfit Khruangbin drop an exclusive mix of ten essential Thai funk rockets.
How does a trio from Texas end up sounding like they've been playing basement bars in Bangkok since the '70s? Recording their debut album The Universe Smiles Upon You in a barn deep in the Texan countryside, Khruangbin (literally translated from Thai as "Engine Fly") would soundtrack long drives back to Houston with Thai cassettes from the '60s and '70s, soaking up the melodic inflections and lo-fi sonics to create their own brand of instrumental fusion psych.
Culled from cult blog Monrakplengthai – a kind of Awesome Tapes From Africa for South East Asia – the music they devoured was raw and reverb-heavy, reflecting the early influence of UK and US rock n roll acts on Thai artists, who fused it with traditional styles like morlam and luk thung.
With The Universe Smiles Upon You arriving on 6th November (pre-order here) on Night Time Stories, we asked the trio to put together an exclusive mix of Thai funk from the cassettes that inspired them, with each of the ten tracks annotated in detail below.
---
Words: Khruangbin
---
The Impossibles
'Mister Slow'
The Impossibles' funk wizardly shines on this classic cut. Some may already be familiar with The Impossibles, one of the biggest string bands from this era of Thai pop. They were the first to have an English language album in Thailand, and the first to tour Europe.
---
Sutrak Aksonthong
'Huang Nong'
Not a whole lot of info on Sutrak, but he's an absolute Khruangbin favourite. This entire record is funky as can be; the thumping kicks, bass, organs and pounding brass section offset his effortlessly emotive voice, almost like a Thai Aaron Neville.
---
Yodrak Salakchai
'Ha Hao Sai Hua'
This groovy, uptempo cut features a rock-solid band, fuzz guitars, and the sinuous voice of Yodrak. Yodrak was named, "the most beloved artist among Thai people", which denotes for him having a wax replica at Madame Tussauds' in Thailand! He started singing a young age, along with his siblings, to support themselves after their dad passed away. He's recorded over 4,000 songs throughout his career. All-around total winner.
---
Salak Silathong
'Sung Nang'
We know practically nothing about the mysterious Salak Silathong or this incredibly funky track. But if anything, that makes it even more of a treasure.
---
Dao Bandon
'I Thui Thing Thung'
The legendary Dao Bandon! Born on a farm in Isan, he became a monk in his teens, but left the monastic lifestyle to become the ultimate Thai funk frontman. Easily one of the greats of Thai music. This tune, 'I Thui Thing Thung', was a fast favourite for us, and is most definitely a Thai funk essential.
---
Onuma Singsiri
'A Ba Ni Bi'
Onuma Singsiri, one of the purest voices in Thai pop. This hip-shaker is a Thai cover the 1978 Eurovision song contest winner 'A Ba Ni Bi' by Israeli artist Izhar Cohen and the Alpha Betas!
---
Sroeng Santi
'Ba Bor Por Khan'
Sroeng Santi, the original Thai hard rocker. A former boxer, he was known to do Thai versions of Black Sabbath with his band Buffalo, as well as getting into stage pyrotechnics! This cut definitely leans toward the funk vein, but with a much more aggressive approach than many of his contemporaries. Dig that nasty guitar solo!
---
Suda Chuenbarn
'Funky Broadway'
Yes! Suda Chuenbarn (Suda Joy) is a famous singer, dancer and actress still currently performing and acting in Thailand and internationally. Here she is with her far-out rendition of 'Funky Broadway' made famous by Wilson Pickett! Do the shinga-ling now, baby!
---
Chatri Sichon
'Chom Nang'
In 1970, her majesty Queen Sirikit watched a Hindi film in Bangkok. Inexplicably, her new interest set off a Bollywood craze, and the decision was made to not only dub the dialogue into Thai, but dub the songs as well. Big name local luk thung singers were picked to do the playback singing, including Chatri Sichon, replacing the parts as sung by legendary playback singers Mohd Rafi & Lata Mangeshkar. Chatri Sichon's 'Chom Nang' became a quick Khruangbin favourite, as our love of filmi soundtracks and Thai funk were now fused together in this stunning track.
---
Caravan
'Khon Phu Khao'
Caravan, founded by student activists during the early 1970s democracy movement, launched the phleng pheua chiwit (songs for life) genre, heavily influenced by western folk-rock and protest songs. Through their songs, they helped to spread the movement of urban student democratic activism out to more remote provinces. The stark arrangement, plaintive lyrics and delicate acoustic guitar create a simple and effective call-to-action. An incredibly moving song, about the struggle for freedom for the hill tribes.
---
For further exploration of Thai funk, psych and soul, read our extended interview with Paradise Bangkok's Chris Menist here.