Published on
February 3, 2022
Category
Features
Sound serenity.
As the world spends more time at home than ever before, it's never been easier to buy a high-quality audio and turntable set-up to create your own audio room – no matter what your price range is.
Beyond technology and budget, it is also essential to consider various elements about the space you'll be putting your set-up into.
How big is the room? Are there any items of furniture or the space that will obstruct the flow of sound? What formats will you be listening to your records on – analog vinyl, streaming your records via Bluetooth or Wi-Fi connections, etc? Will you be sharing your space with anyone? What styles of music will you be listening to?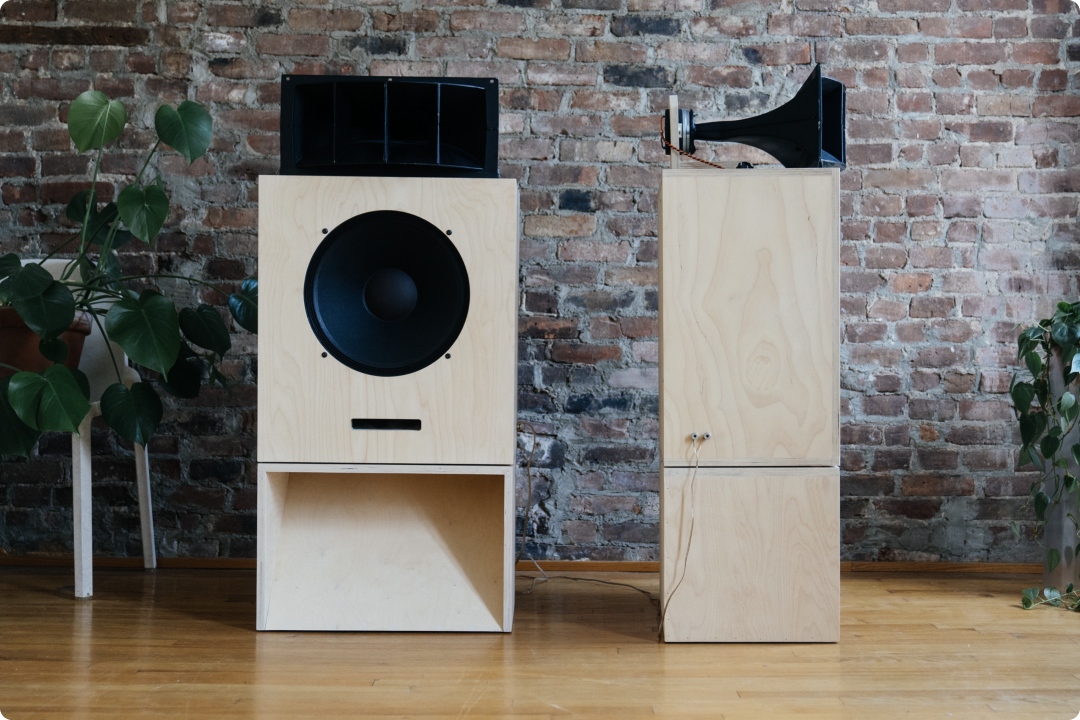 By no means comprehensive, this guide to creating your own listening room will give you a solid starting point to build a stellar home audio set-up. Keep in mind that a sound system truly is the sum of its parts, meaning you should pay attention to each component of your system when considering what to buy or upgrade.
As ever, if you're looking for a vintage or secondhand model, make sure to buy from a reputable seller. Audiophile bar Brilliant Corners' Idle Moments website is a wonderful source of inspiration, as well as a handy guide for what brands will stand the test of time.
---
SPEAKERS
Ultimately, your set-up will only sound as good as the speakers you have. Many new models combine analog and digital functionality, meaning you can play your records and digital music on the same speakers. Passive speakers require a separate amplifier for your set-up, active models do not, however your sound will be elevated further still with a decent amp. For high-end speakers, you can't go wrong with KEF – passive or active models alike. At the mid-range, Q Acoustics M20s are brilliant. For entry-level, either Dali's Spektor 2s or Kanto's YU6 Wireless will serve you well.
Are you sharing your space with anyone else? If so, having the option of high-quality headphone compatibility – whether plugged in directly or via Wi-Fi amplification – is always helpful, so you can listen to your records whenever, no matter the time or day.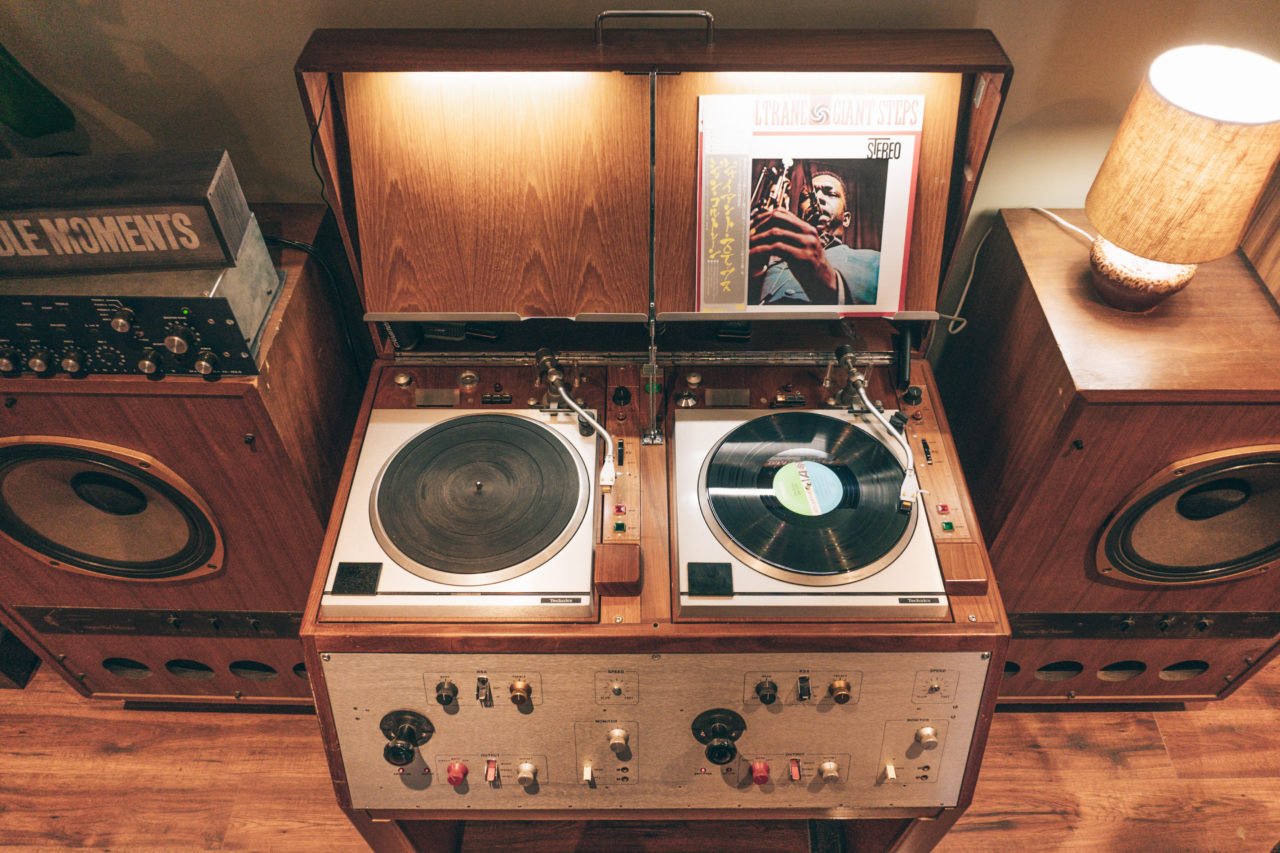 TURNTABLE
Investing in a great turntable doesn't need to cost a fortune. Audio Technica combines top-tier, sturdy and affordable quality with digital accessibility. On the higher end of the spectrum, Technics 1200 series remains a gold standard for DJs or vinyl aficionados alike.
Absolutely avoid any cheap, all-in-one models, and suitcase turntables, that have a non-adjustable tonearm/needles. These record players come with an extremely high, fixed, and unchangeable pressure. This means the needle scrapes the grooves of the record to play it, destroying your vinyl with every spin. (You'd be better off throwing your precious records into a ditch and stomping on them, while you listen to the song from your tinny phone instead.)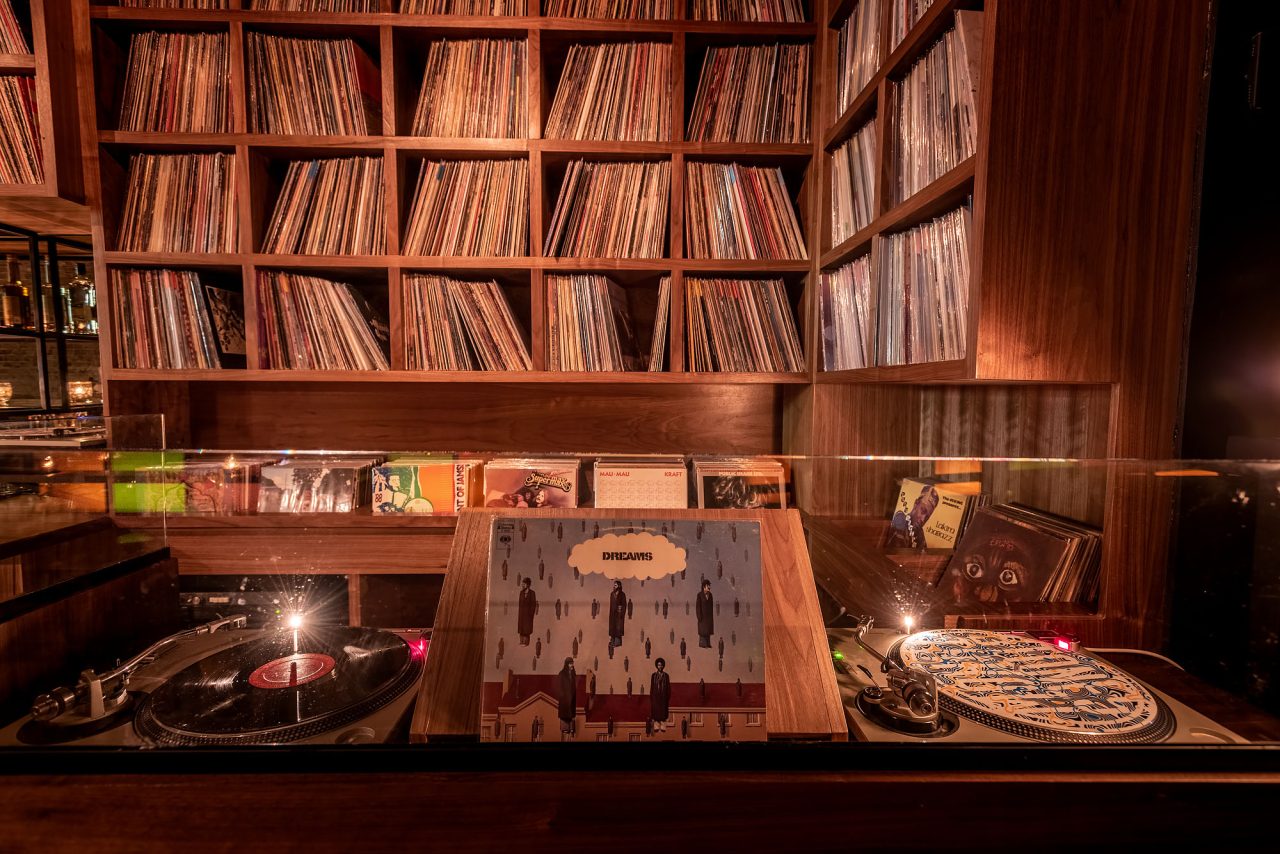 AMPLIFIER
An amplifier is the sonic hub of your set-up, 'receiving' sound from your sonic source – aka your audio input – and 'directing' it to sing out from your speakers – your ultimate output. Some turntables will come with a built-in pre-amplifier; however, a standalone model will take your sound to the next level.
Today's amplifiers boast wi-fi and Bluetooth features that can send your analogue sound out in high-quality to wireless points of your set-up – be that speakers, headphones, or a multi-media system. Higher-end amplifiers that operate as fully analogue mother ships will do wonders to improve sound quality, making you feel like you're in the recording studio right next to your favourite artist.
HI-FI PLACEMENT
The location of your speakers in a room is key. Place them adequately apart, at a height that's well above floor level, and in a location that is unobstructed by large objects, walls, or furniture, if possible. Where will you be most likely to listen to music in your space? Can you direct your speakers so they'll be 'beaming' the sound to that place in particular, with an even distribution across the room? Is there interference between the two sound sources? Play around with where the speakers are located until you're happy with what you hear.
Amplifiers should also be placed next to your turntable, rather than underneath it, to minimise interference. Remember: the more solid your turntable and hi-fi base is, the less interference and shaking will occur, and the clearer your sound quality will be.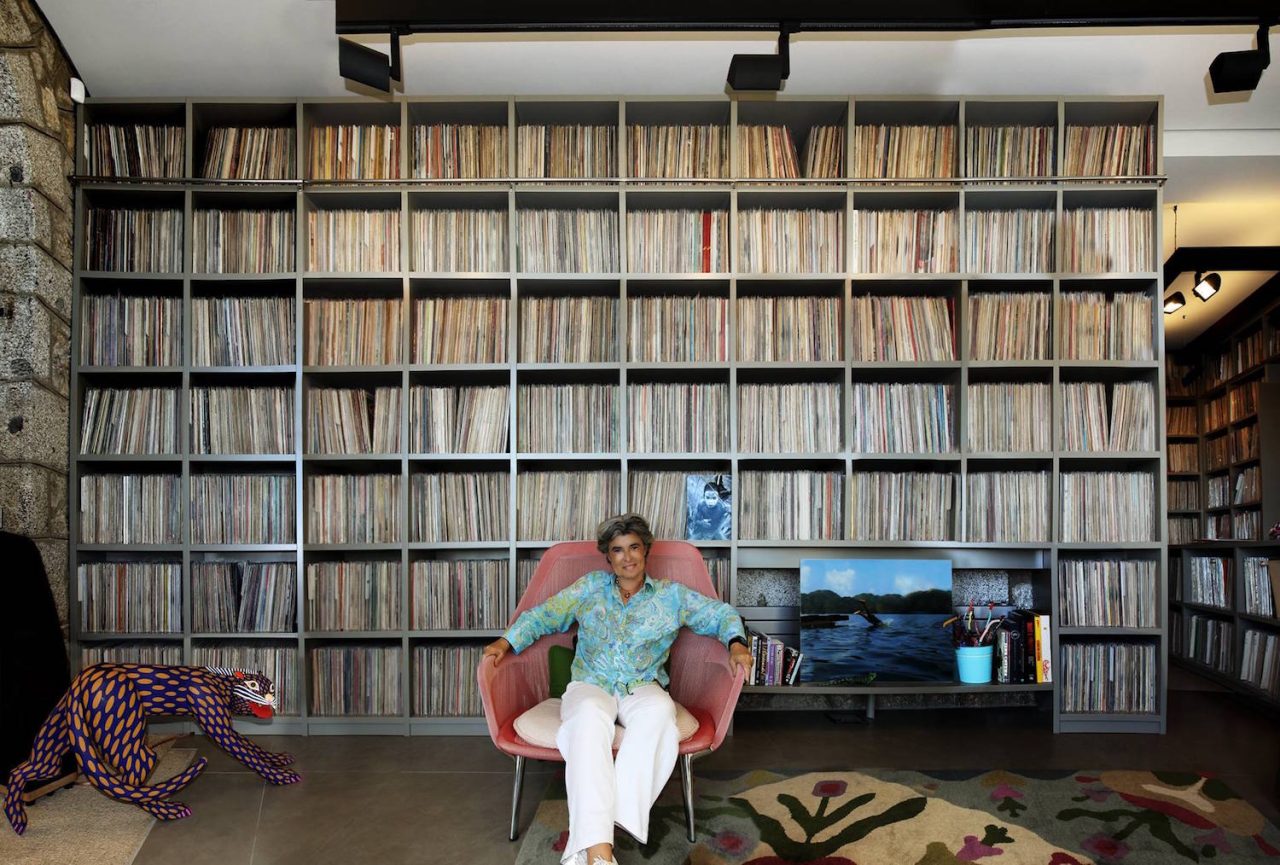 AMBIENCE & ACCOUTREMONTS
Lighting can go a long way to create the ultimate audio haven of your choosing – whether it's your own mini-club thanks to a small yet effective laser or a zen audiophile locale via the warm glow of lamps. Plants can also lend a similar effect, if greenhouse boogie is your style.
Record stands, shelves, and LP frames can also give you options to display your favourite artwork with panache. There are options for every music lover – from DIY hacks available on budget offerings to gallery-worthy powder coated minimal metal.
---
Looking for more? Check out our guides to the best speakers, amplifiers, headphones turntables of 2021.
---
Banner photo c/o: Potato Head Music Room Hong Kong
Images, in order of appearance: Ojas Speakers, Idle Moments, Gold Line Bar, Gladys Palmera Collection