Published on
November 8, 2016
Category
Features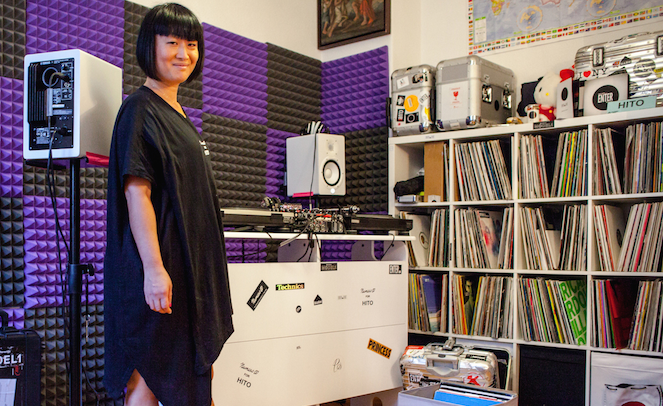 A minimal wonderland.
Born and raised in Himeji, Japan, Hito is an electronic and vinyl-only selector with a peerless collection of techno 12″s, Japanese pressings and bejewelled DJ headphones.
After moving to the techno-washed playground of Berlin in 1999, she became immersed in the scene and bonded with Richie Hawtin who brought her into his ENTER. experience at Space Ibiza. Hito took over the outdoor terrace, which was modelled on a Japanese sake bar, often playing all-night long to an incredulous response. Dressing in beautiful kimonos, Hito's performances added authenticity to the concept, both in sound and vision.
"Many people now know of "Hito" through my residency at ENTER.Ibiza since 2012,' she says, 'That year was the "beginning", 2013 became the " introduction", 2014 was the "starting line", 2015 was "focus". This year 2016 my keyword is "GO!!"
We stopped by her apartment in Mitte for a snoop around her ever-growing record collection that hits hard with minimal, tech-house and techno records but also has splashes of colour via Japanese LPs and obscure soundtracks from across the globe.
Take a photographic tour of the collection in the gallery above and read a Q&A with Hito below.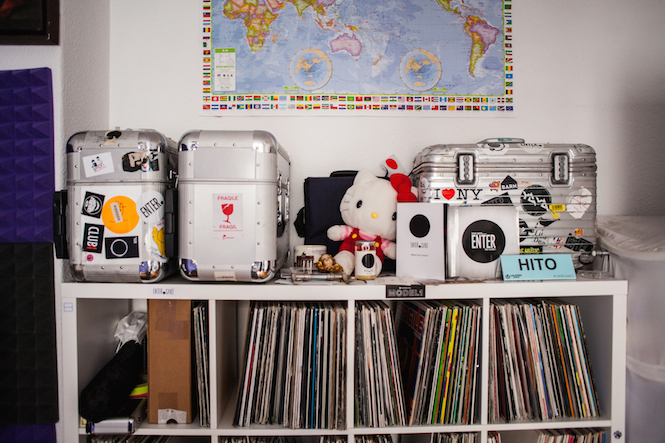 ---
Photos: Graeme Vaughan
---
Do you remember the first record you ever bought?
I lived in London in 1994 where I bought The Orb's Adventures Beyond The Ultraworld, this was maybe my first or second record.
When you were in Japan, did your parents play you music?
No, my parents were more into sports!
What else were you listening to before you found techno in Berlin?
I used to listen to hip-hop records. My favourite artist was Monie Love as well as Boogie Down Productions. I liked UK hip-hop but since 1999 I moved to Berlin I started to listen techno music.
Some of your collection is in Japan, do you know how many records you have in total?
I don't know. Maybe half of them were stolen in 2005 when I put the records in my Berlin cellar so I'm not sure. I like to listen and play the latest sounds, I don't want to keep classic stuff by me, because it's not really necessary so I decided to send those records to Japan.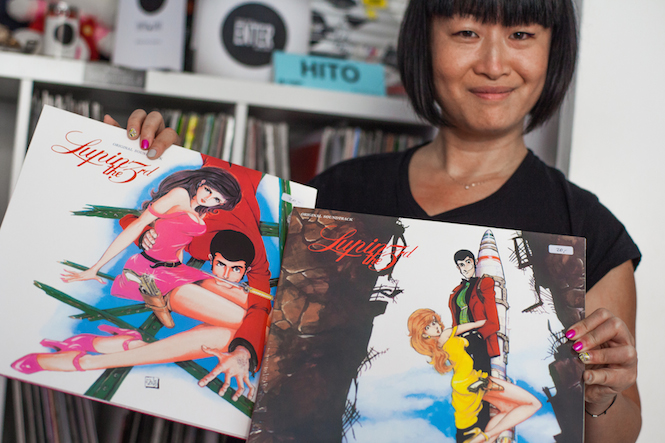 Is your collection mostly new dance music?
Yes but I also have a collection of easy listening, a world selection and a lot of Japanese music too, artists like Pizzicato Five or the soundtracks to the anime Lupin The Third, which I found recent in the flea market at Mauer Park.
Do you feel a close connection to Japanese records?
Yeah this is what I grew up with. I'm so happy to have these records.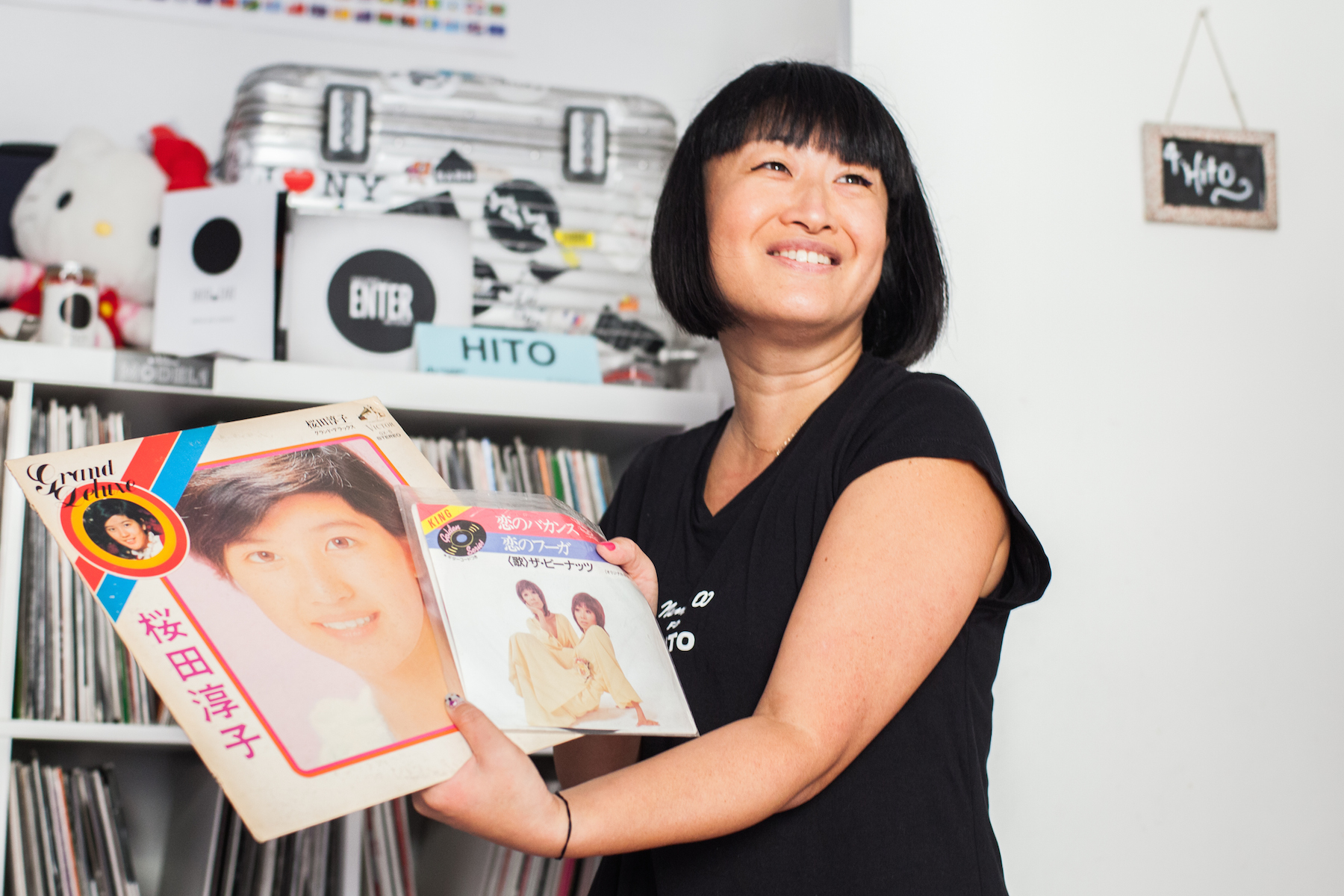 Do you organise your collection?
At the moment, not really! One side is albums: chill-out, soundtracks, synth, pop. The other side is techno, minimal, stuff I play. Then there's a section for new stuff. Maybe I'll organise it one day but I don't really need it right now. I kind of find them somehow!
When did you learn to DJ?
Maybe when I was 20. I was still living in Himeji at the time and we had a small club where you can come and play. I wasn't going out so much but when I did go out I would focused on playing.
Why is vinyl so big in japan?
There's a lot of collecting in Japanese culture already so that might have something to do with it. They have a lot of collection but i would say it's not really up to date [for techno]. I was in Osaka last week and then we saw one record shop, Disk Union, they have second hand but techno / minimal there isn't.
Here in Berlin you have more or less, every single release. To be honest, most of the time I buy online because I have no time to go to the record shop and then to figure it out. Online, whenever I have time, I listen to the samples and buy.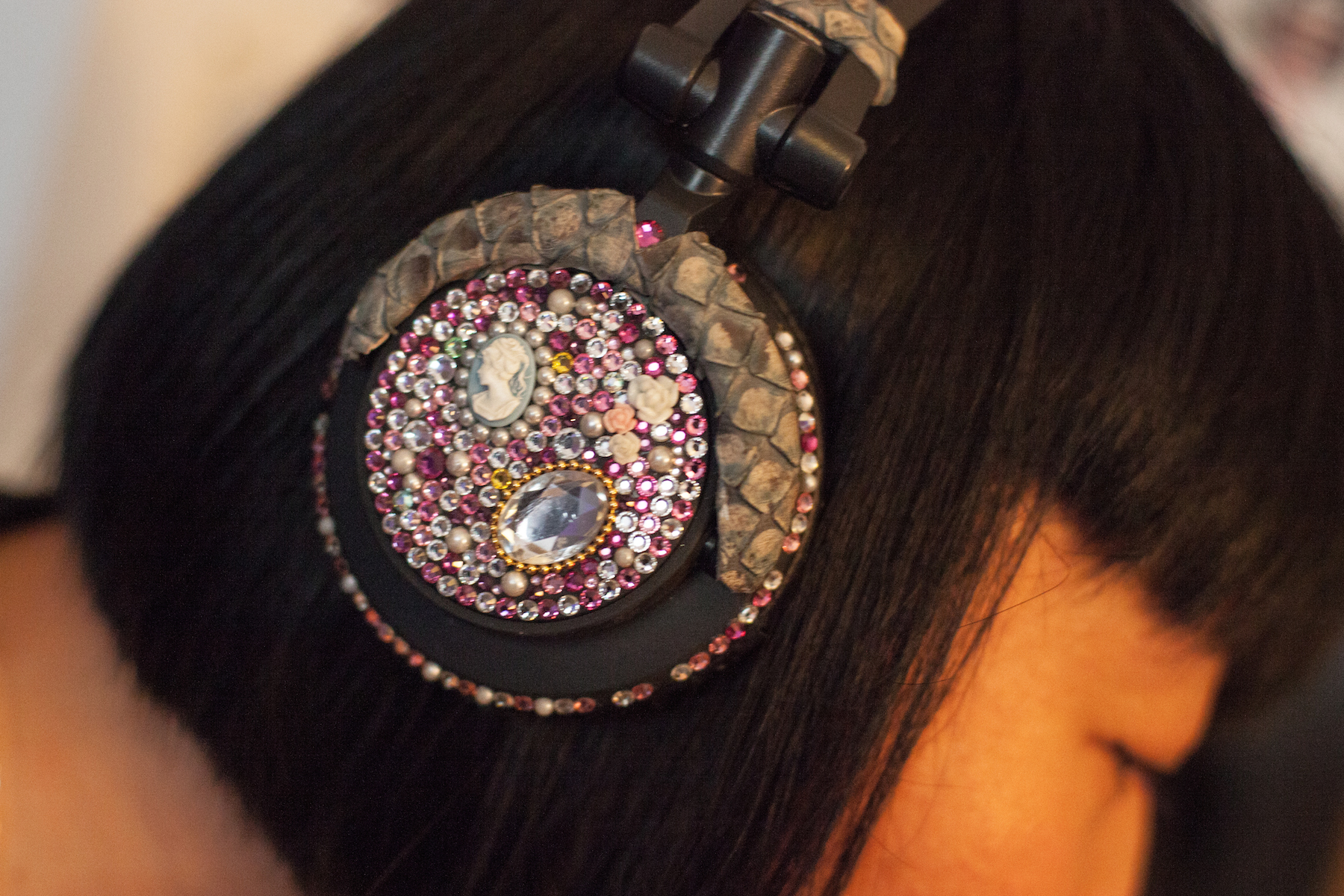 Have you been to many Japanese kissatens?
Yes! One of my favourites is a classical one called Lion which is in Shibuya. You order some drinks, you sit down like a cinema chair, sometimes in between the pause you can request which kind of classical music you want to listen to. They only play vinyl.
You mostly shop online but do you have a favourite record store?
My favourite one was Divinyl Records in Berlin but it closed a long time ago. So often, maybe beginning of my time in Berlin, I go there and I listen to what they like and also what they update. I would maybe go there twice in a week. They were known for techno and big beat. Berlin now still has a very good vinyl scene, like Hard Wax, which has a very strong techno selection, and now I go to Record Loft, where they have a big variety.
If you could only save one record collection from your collection what would it be?
Just one?! That's hard. Maybe this Plastikman record, 'Nostalgik.3'. The dubfire rework of 'Spastik' is a masterpiece I would say. My record is even broken because it's from the early '90s now, that's why I call it my samurai record!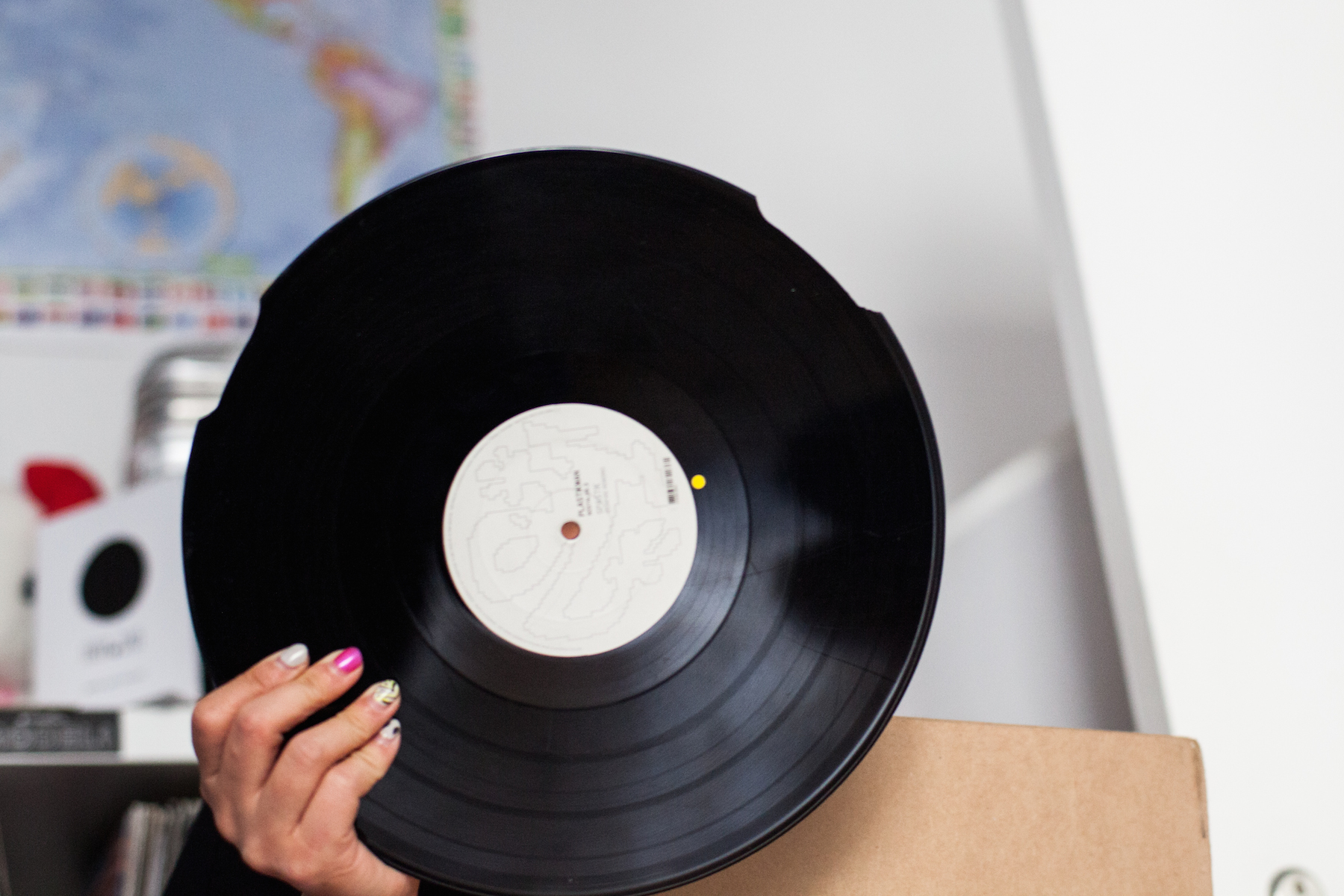 Do you have a record you play to rescue the dancefloor?
Dubfire & Oliver Huntemann's 'Elements Remixed'. The 'Fuego' track is the bomb. Each place, each time, any time I put this, it's bomb! Dubfire and Oliver Huntermann are already dangerous and then with Julian Jeweil, it's extra dangerous!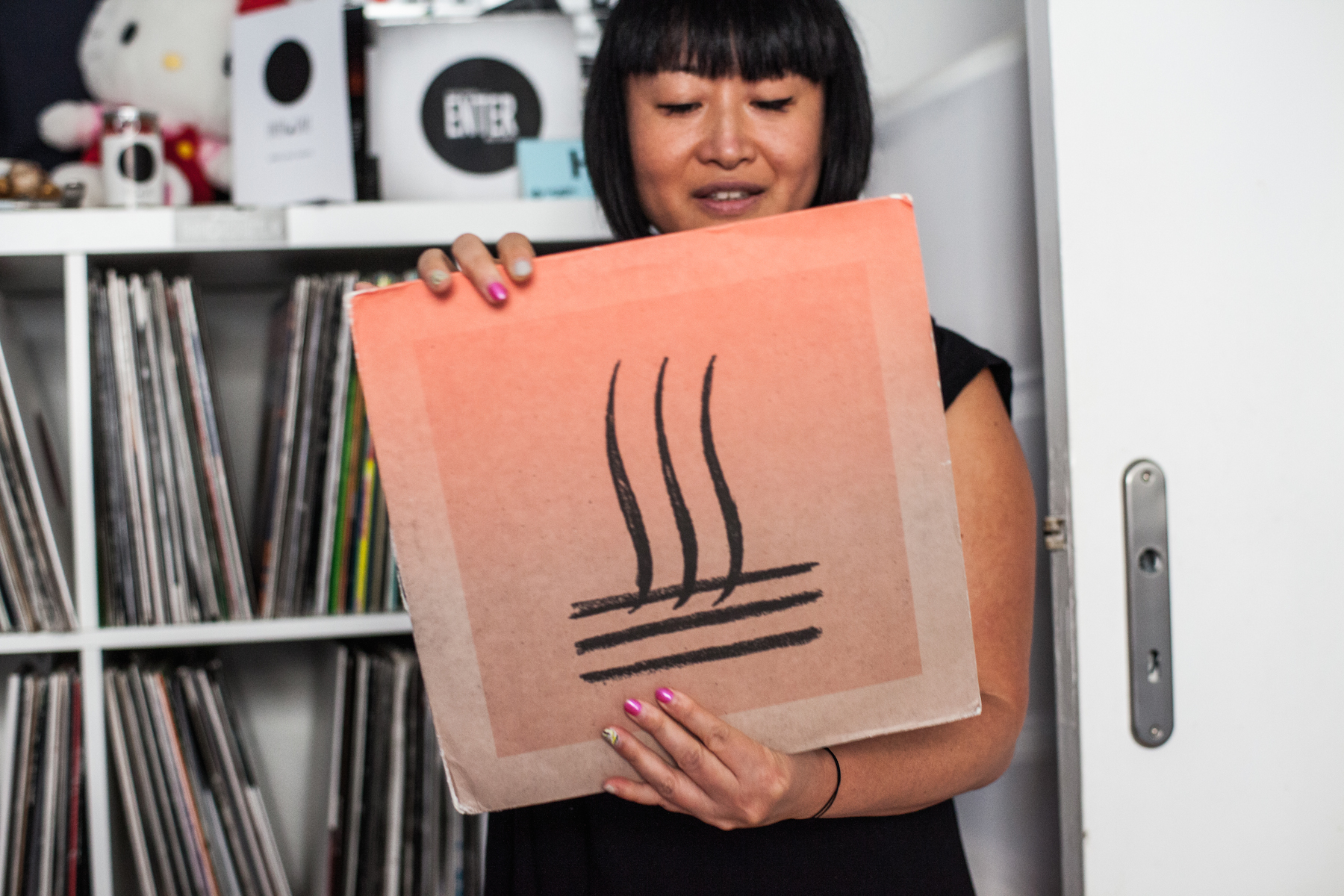 Do you keep all the records or are you a seller?
I never sell. Maybe I would like to give some away and share with people who may be has no idea or no opportunity. In Japan where I come from they don't have this up-to-date sound, so it would be nice to share there.
Do you have a record that makes you cry?
Joseph Capriati's 'Fratello' is very emotional. Joseph and I are good friends. I plays this one always as the last song and just listen.
You're a vinyl-only DJ. Why?
I like the touch-y feeling, you know? I can control it directly. I'm not so professional as to distinguish the sound but I feel records have some organic sense. I think it's good for people to see needle skipping or vibrating. This is humanity: mistakes are human. But how you solve it is more important. I used to be very ashamed about my mistakes but now I think it's about how you recreate from these points. That's more important than 100% technically mixing.
---