Published on
May 20, 2015
Category
Features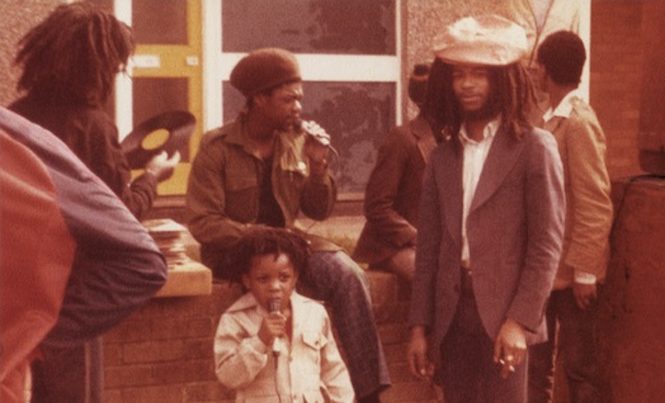 A visual introduction to Jamaican sound system culture in Bristol.
Brought to Britain in the 1950s and 1960s during the first wave of mass immigration from the Caribbean, sound system culture played a crucial role in knitting together displaced communities in their adopted homes. Flourishing in London and across the country's regional centres like Birmingham (or perhaps more unexpectedly Huddersfield), the Jamaican community in Bristol quickly developed a rich scene that revolved around systems like Enterprise Imperial Hi Fi and Froggy's Excalibur. A local hero, Froggy is said to have given the Wild Bunch their break at St Pauls, laying the foundations for the band that would become Massive Attack.
Overshadowed perhaps by the incredible popularity of Massive Attack and the trip hop movement which followed, Bristol's sound system culture is now being revisited as part of a touring exhibition exploring the UK's Jamaican music history. Curated by Clarks in Jamaica author Al 'Fingers' Newman, alongside Mandeep Samra, who together with Newman and Paul Huxtable produced last year's book on the history of Huddersfield's sound systems, the Bristol show will shine a light on an area of UK history that "has meant so much to so many people, yet has been largely overlooked by mainstream historians."
Charting the city's sound system culture from the '50s onwards through photographs, archive material and stacks of vinyl and an original dubplate featuring sound bites from interviews with the scene's founding soundmen, the display will also feature a custom built Heritage HiFi, complete with deck, amps and speakers, which you can see at the foot of this feature.
To mark the opening of the exhibition which will run at Bristol's Colston Hall from 8th June to 17th July, we asked Al "Fingers" Newman to share a few images from the golden era of sound system culture in Bristol, from local legends to legendary stacks packing serious bass weight.
---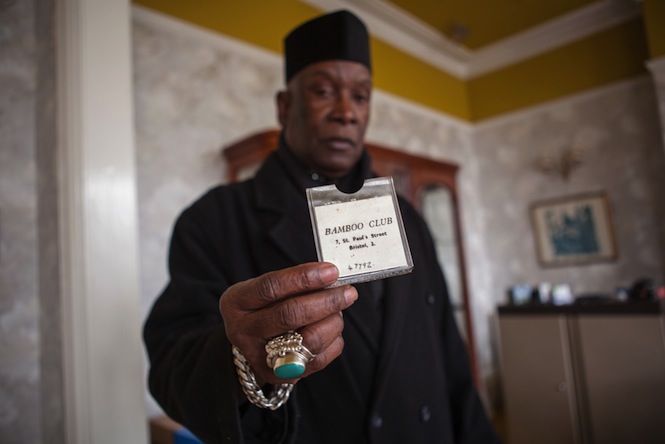 Photo © Al "Fingers" Newman
Foundation Bristol soundman, Karl "Sebastian" Smith, with his December 1966 membership card for the Bamboo club, one of the UK's first clubs to serve the West Indian community. After arriving in the UK from Jamaica in 1962, Smith became selector for Tarzan the High Priest and Count Ajax before starting his own sound, Sir Bastian, in the early 1970s.
---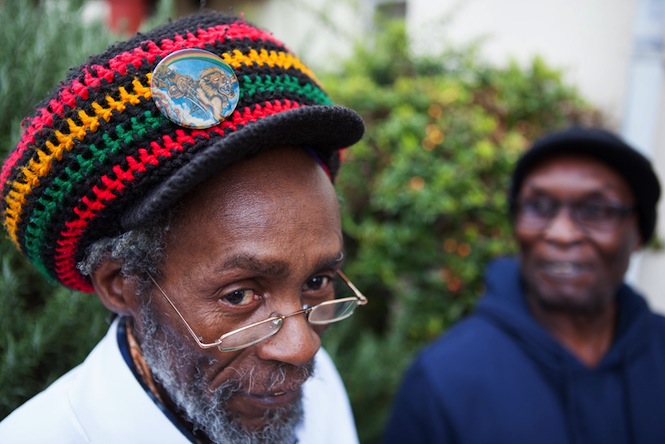 Photo © Al "Fingers" Newman
Roy Bailey AKA Big Roy [left] and his brother Ferdie Bailey AKA Rough Hand, Sir Jay sound system, Ashley Road, 2015.
---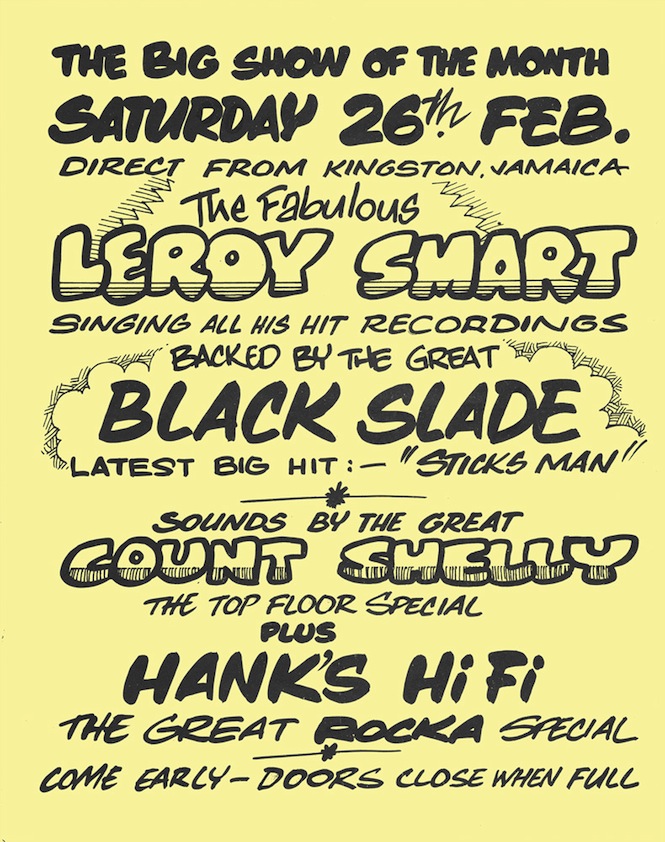 Courtesy Donovan Jackson collection
Flyer for a Leroy Smart concert at the Bamboo Club, 25 Feb 1977, with support from London-based sound system Count Shelly and Bamboo Club selector, DJ Hank AKA Hank's HiFi.
---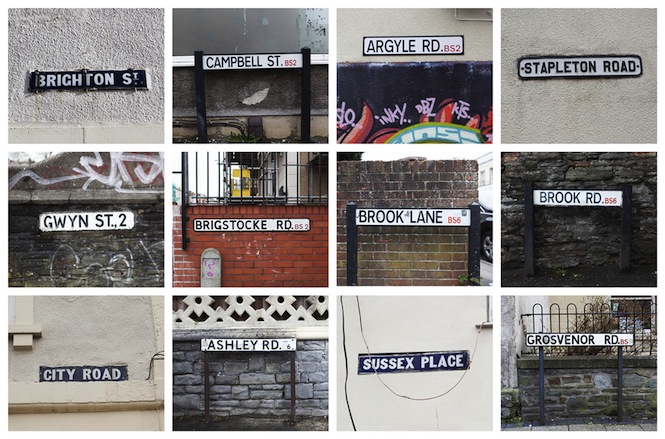 Photos © Al "Fingers" Newman
A few of the many roads and streets where Bristol's blues dances took place.
---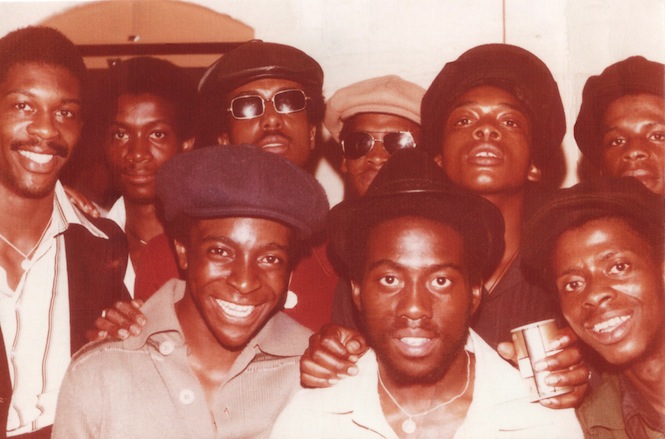 Photographer unknown, courtesy Michael House collection
Enterprise Imperial HiFi and friends, circa 1977. Founded in 1975, Enterprise became one of Bristol's most popular sound systems.
---
Photographer unknown, courtesy Froggy collection
Bristol soundman Froggy [left] and John Lawrence [right], playing Froggy's sound system, Excalibur, out of the back of a van at Glastonbury festival, mid-1980s. A legend on the Bristol sound system scene, Froggy was the first to invite the Wild Bunch to St Pauls, helping them secure a spot on Campbell Street for St Pauls Festival.
---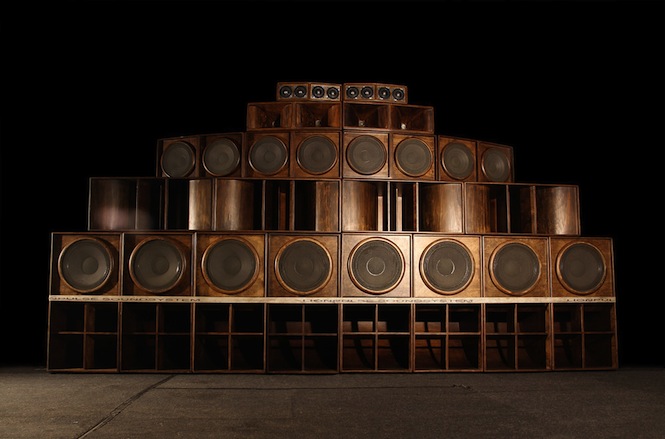 Photo © Gary Thomas
Lionpulse sound system, founded in 2013 by General H and Live&Direk – part of a new wave of Bristol sounds.
---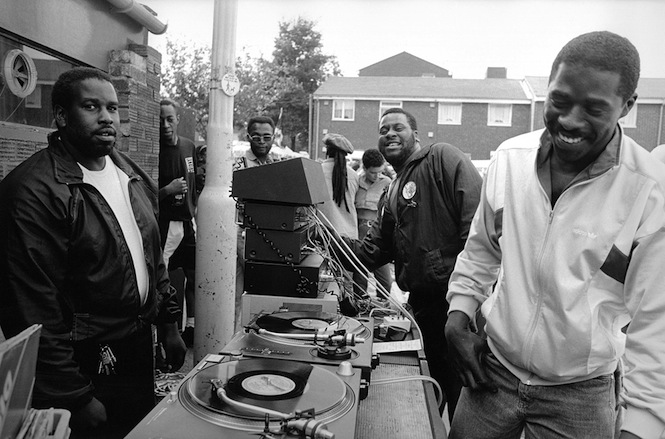 Photo © Mark Simmons Photography
Alpha & Omega sound system on St Nicholas Road by the Crystal Dove night club, St Pauls Carnival, July 1991.
---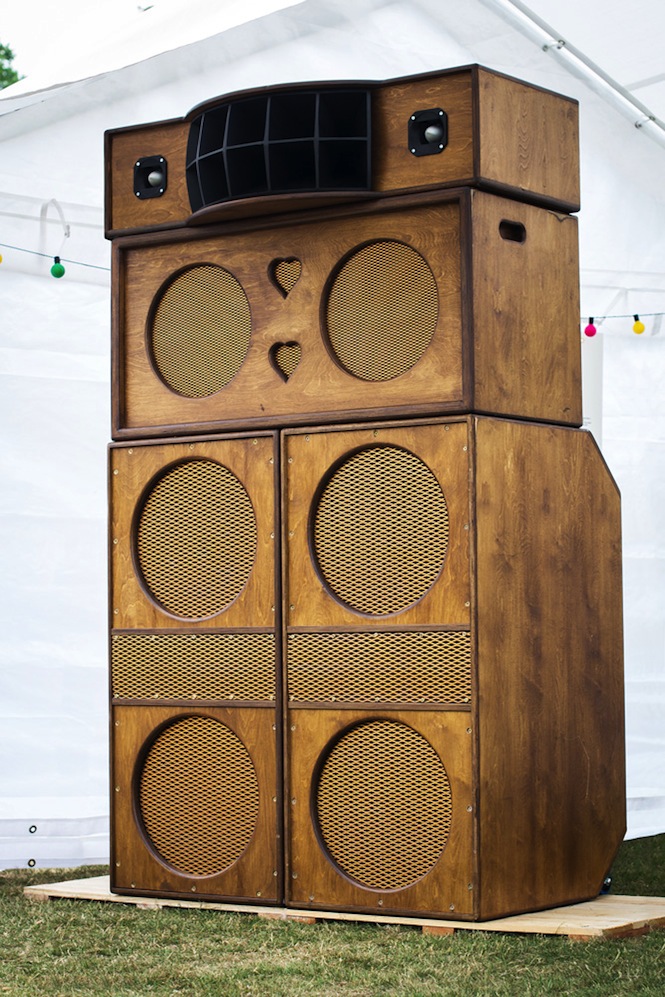 Photo © Elliot Baxter
Heritage HiFi sound system, built for the Sound System Culture project by Paul Axis (Huddersfield).
---
Sound System Culture Bristol runs from 8th June to 17th July at Bristol's Colston Hall. Click here for more info.
The Sound System Culture: Bristol exhibition forms part of the Sound System Culture national tour developed by Let's Go Yorkshire, celebrating reggae sound systems in key cities throughout the UK. Stay tuned for Birmingham (August) and London (February 2016).