Published on
December 13, 2017
Category
Features
Going straight to the selecting source.
Rather than letting computer robots conjure up our favourite tracks of 2017, or hunt through thousands of ID requests on every corner of the internet, we've kept it simple, asking our favourite DJs just two questions:
– What is the track you played the most this year?
– What track did people ask you about the most this year?
---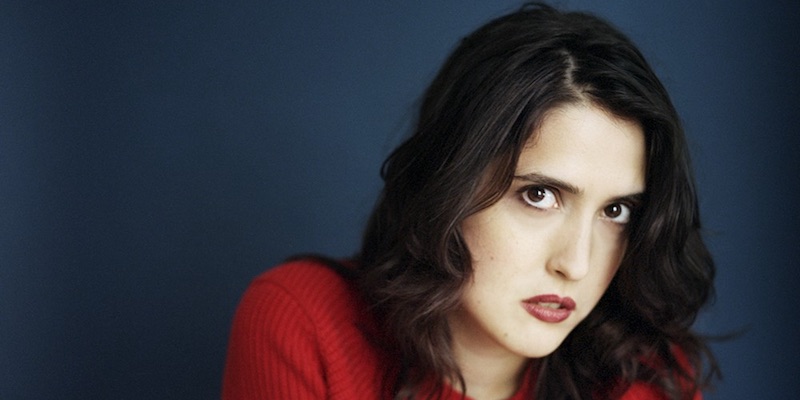 Helena Hauff
The track you played most: Transparent Sound's 'No Call From New York (Original Acid Mix)' on Electrix Records. I got the test pressing on NYD in Bristol and I haven't stoped playing it ever since.
The track you were asked most about: Antoni Maiovvi – The Dig from No Return Vol. 1 on Return To Disorder. It's on my own label and it should be out quite soon, but with the current delays in pressing plants we're still waiting. I started playing this at the end of my sets, it's really slow and anthemic which makes it the perfect track for the end of the night. Listen here.
---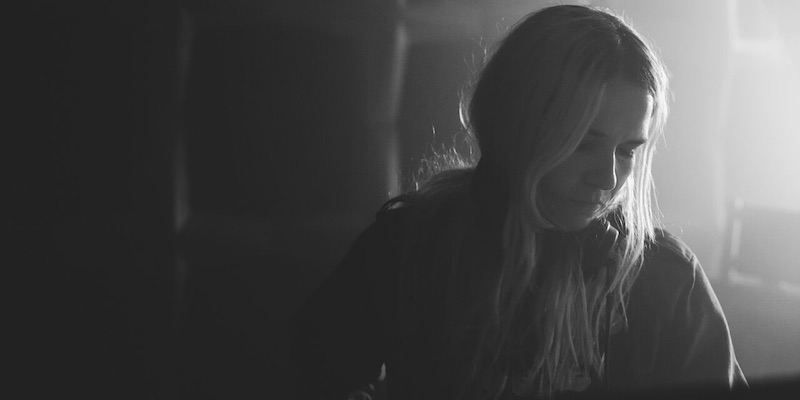 HAAi
The track you played most: I've played 'Discoteco Plexico' pretty much every set since it came out. Every time I've played it at Phonox it's been one of the bigger tunes of the night, especially through the function1s there. However, one of the biggest highlights playing this tune this year was at Oasis Festival in Marrakesh this year while the sun was setting. I played it towards the end of my set and it was one of the defining moments of that trip for me. Love this tune so much.
The track you were asked most about: My most requested track in recent times would have to be 'Glutes' by Patrice Baumel. Someone filmed me playing it at Phonox recently and we put it online. I had so many messages over the next week of people asking for an id.
Another notable mention would be Lo Lo – 'Edward' from one of my rinse shows I did with Multi Cult head honcho DREEMS. He actually played the tune, but it was the most sought after track from any of my shows. It's a very special one. Listen here.
---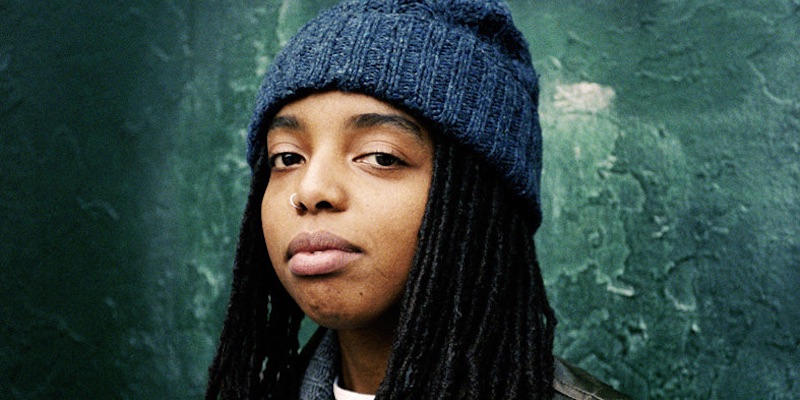 Shy One
The track you played most: Dego & Kaidi – The Vault Descends. Can't get enough of this tune, it's like hearing it for the first time every time and at 118bpm with those warm keys and infectious drums – It's that ice breaker track for the dance floor.
The track you were asked most about: Larri Laurent – Lefnright. It's unreleased and every time I play it people ask who it's by and how they can get it. I don't know much but I think it's out next year as a b-side with another version of that D'angelo a capella. Another nice soulful warmer for when you're tryna get the dance floor bubbling.
---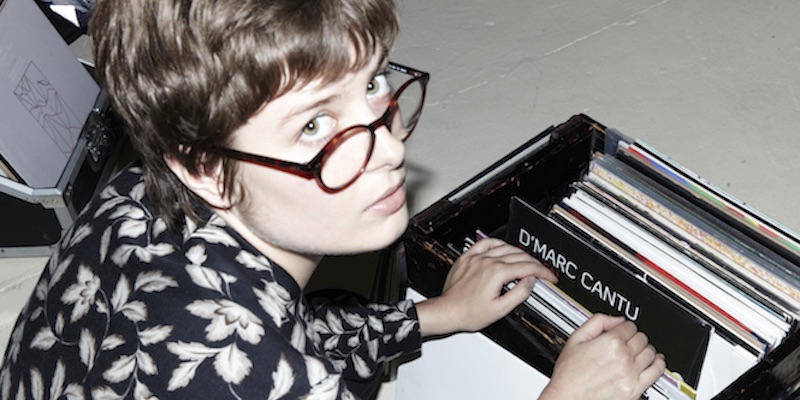 Courtesy
The track you played most: 'Elmhurst Dub' by Breakage. It's a 160 bpm jungle track I play at the wrong speed on vinyl – 33rpm instead of 45 – so it turns into this 128 bpm breaky UK thing that mixes perfectly into just about anything.
The track you were asked most about: I honestly get the most ID requests for future releases on me and Mama Snake's labels Ectotherm and Endotherm. Recently I would say a track by our new signing Kasper Marott, which is this incredible fusion between Italo and 132 bpm techno which is called Keflavik. It's out next year on Endotherm.
---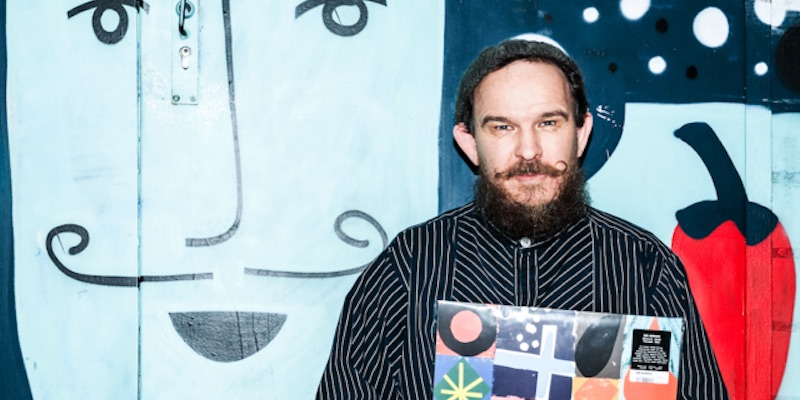 Mr Bongo / Gareth Stephens
The track you played most: Elbernita 'Twinkie' Clark' – 'Awake O Zion'. This always gets lots of love, Have been playing it for years, but thought it was so good we needed to licensed it for the Mr Bongo Record Club Vol 2 compilation. Such an amazing track and has such power on the dance floor.
The track you were asked most about: Nick The Record – 'Life-force Theme'. Secret epic re-edit from Nick The Record. People went nuts when we first played this at the The Bongo Club in Edinburgh and it had all the other DJs in the room rush over to find out what it was.
---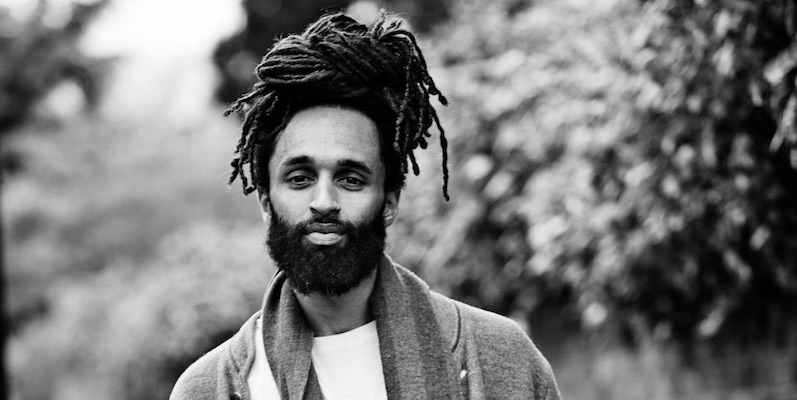 Andrew Ashong
The track you played most: Dave Valentin – 'Crotona Park'. We sadly lost jazz flautist, Dave Valentin, earlier this year but his vibes live on merrily with bangers like this in his discography. I stay bumping this tune of his from 1983, which also seems to inspire plenty of Shazam action as well as DJ-booth loitering. A very special man-meets-machine mashup of electro, jazz and Afro-Cuban styles, which would have been a bold departure from the all too pervasive smooth jazz of this era. This album pretty much stays in my record bag as it's simply always a joy to play and somehow actually sounds like a party captured in sound.
The track you were asked most about: University Of Miami Jazz Vocal Ensemble – 'Teen Town'. This bonkers vocal version of the classic Weather Report tune can be pretty challenging in big spaces at loud volumes, but with open-minded ravers and jazz heads alike, this one always seems to get lots of inquisitive admirers. I stumbled upon this obscure LP about ten years back but only play it every now and again, as it's more of a room-divider than a floor-filler! When the original jazz don dada, Patrick Forge, asked me what this record was, I had a feeling I wasn't wasting my time with this slightly unhinged cover version. Tunes like this seem like an omen of openness and good times.
---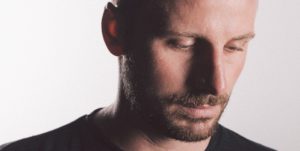 Midland
The track you played most: Juju & Jordash – 'Neon Swing'. This one is really fast, 140 bpm to be precise, so it's not something you can shoehorn in to every set, BUT, when the moment presents itself, it resets the crowd like no other. It's like jumping in to a refreshing lake after a hot day.
The track you were asked most about:Radiohead – 'Everything in its Right Place'. This is a track I play perhaps 2 or 3 times a year when the moment is right, but oddly it's got all the track ID people going a bit crazy. I always play the original, but apparently there are huge threads on those Facebook groups trying to ID it, convinced its some super secret remix only I have. Alas no. Sometimes it's nice to remind people the good stuff was right under their noses all along 😉
---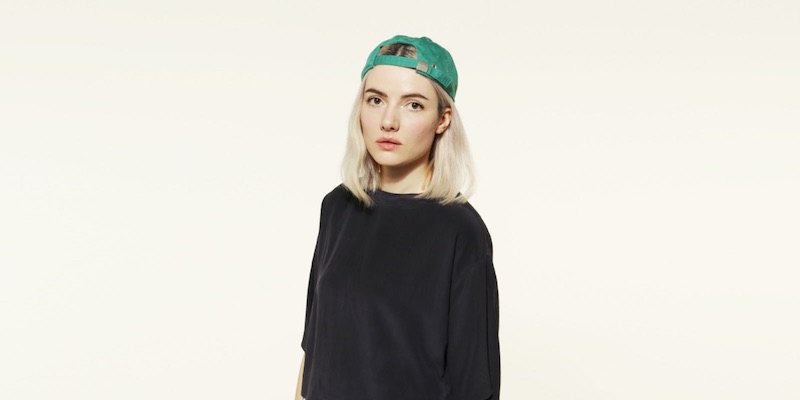 Eclair Fifi
The track you played most: I would say it's a toss up between John Talabot – 'Voices (Gerd Janson remix)' and Santiago Salazar – 'Sucio Beat'… I'm still playing both of them a lot.
The track you were asked most about: I get asked for tune IDs all the time after sets in clubs and on my radio show, but the most recent one I've been asked a lot for is Brenda & The Big Dudes – 'Touch Somebody'. It's amazing old '80s South African pop stuff. I finished a few of my sets with this recently.
---

Simon Rigg
The track you played most: Agnes Obel – 'Stretch Your Eyes' (Quite Village remix)
The track you were asked most about: KH – 'Question'. Easily Kieran Hebden's 'Question'… people asking for months before it actually came out.
---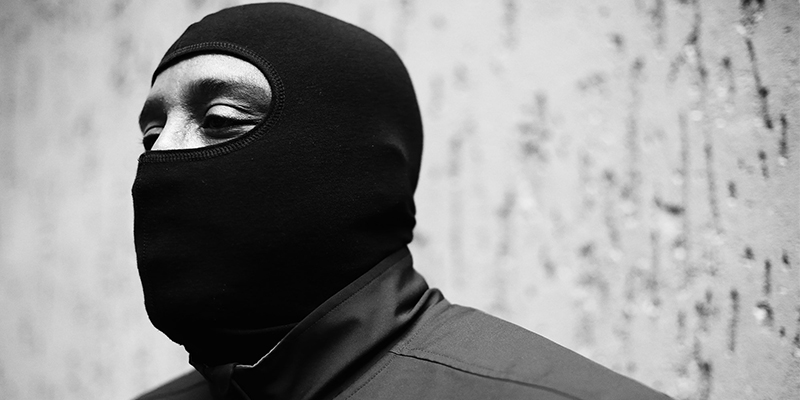 DJ Stingray
The track you played most: Jeff Rushin – 'Infiltrate'
The track you were asked most about: Jeff Rushin – 'Infiltrate'
---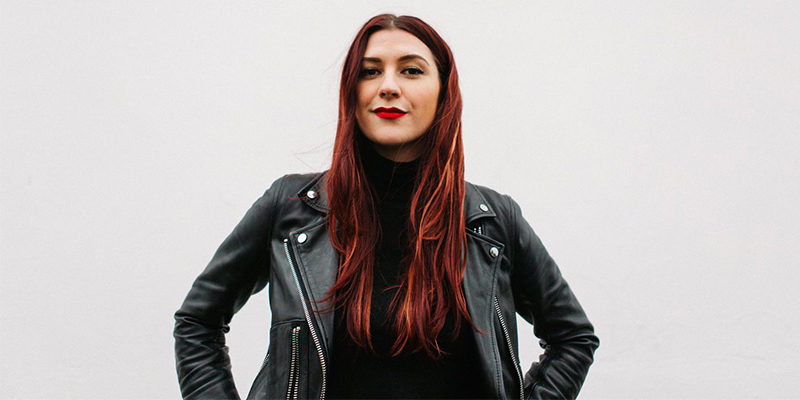 Moxie
The track you played most: O'Flynn – 'Tru Dancing'. This track has been a staple in my sets and is such a great tool for when you wanna switch things up into a more disco tempo. Plus I've never not seen it work in the club, and an added bonus is it's now a free download!
The track you were asked most about: Artwork – 'Let Go Of This Acid'. I don't really take requests, but this has definitely been a track people tend to ask me about after my sets. It came out a few weeks ago, but it's been doing the rounds for at least 2 years and always destroys the dance.
---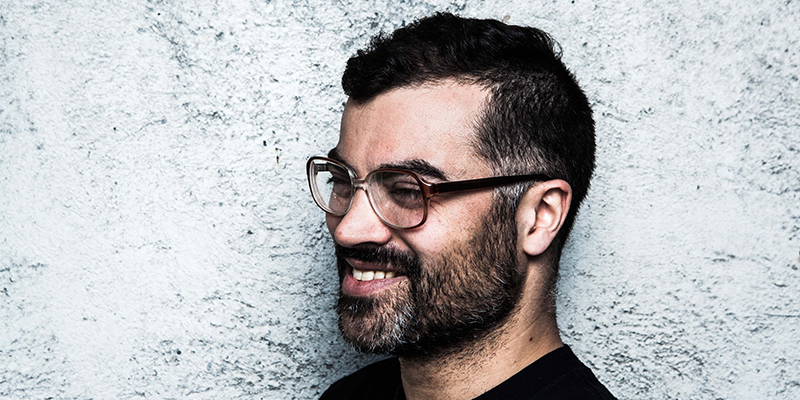 Auntie Flo
The track you played most: Batuk – 'Gira' (Rudeboyz remix). The track is actually from 2016, but I found it this year and manage to incorporate in most of my sets.
The track you were asked most about: Oumou Sangaré – 'Djoukourou' (Auntie Flo remix). Coming out next year, and prob the most ID'd track I've ever made. It made its way into a lot of Dixon sets too which ramped up the interest. After a few delays I believe it's coming out in Jan/Feb 2018. It also made its way into this Rinse FM mix.
---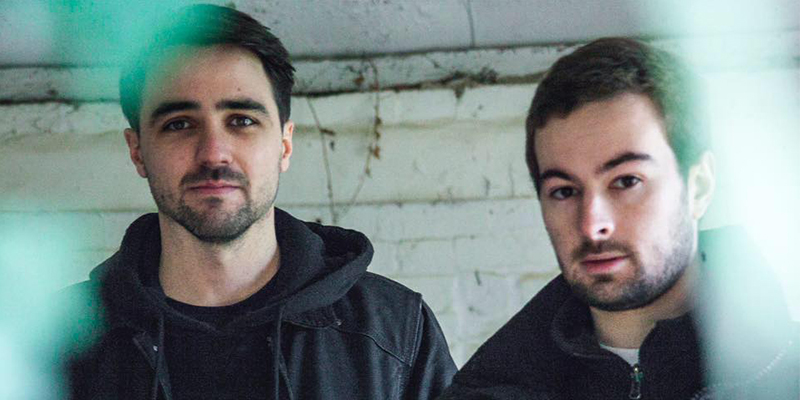 Dark Sky
The track you played most: Cobblestone Jazz – 'Traffic Jam'. We discovered this track after delving deeper into the Matthew Johnson's back catalogue, which is never ending. Really love the contrast between the relentless sh101 bassline and Danuel Tate on Rhodes.
The track you were asked most about: Violet – 'Burn the Elastic'. This is a little weapon Tom found in a charity shop for £1. It came out in 1996, but there's something about that FM bassline that still sounds so fresh. Whenever we play it people swing by the booth asking what the hell it is.
---

Louisahhh
The track you played most: Paula Temple – 'Colonized' (Perc Metal mix).
It's so hard but the groove is so good that it always makes everyone in the pit dance harder and look like they're gonna bite each other.
The track you were asked most about: Louisahhh – 'Like A Vice'.
Happily, the track I received the most ID requests on was 'Like a Vice' from my forthcoming EP A Trap I've Built; it is always exciting when you get good feedback before something is even released!
---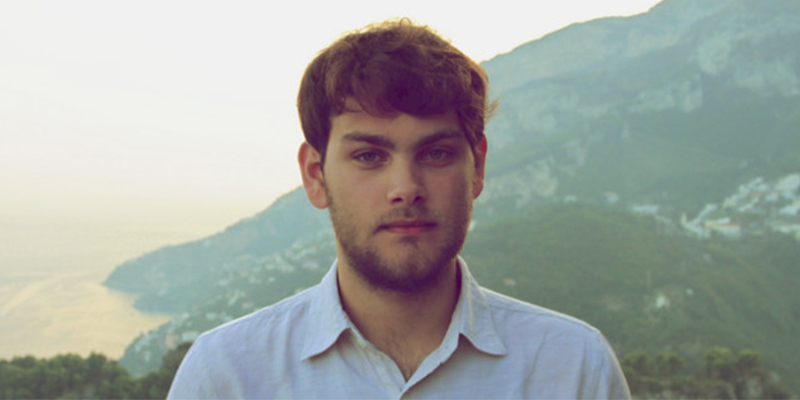 Fort Romeau
The track you played most: Quentin – 'Mirage'. Undoubtedly 'Mirage' by Quentin, which is a collaboration between John Talabot and Marc Piñon. It actually came out at the end of 2016, but I refuse to get over it.
The track you were asked most about: Abfahrt – 'Alone, It's Me' (Fort Romeau edit). Without tooting my own horn the honest answer would be my unreleased edit of 'Alone (It's Me)' by Abfahrt, which is a late '80s sort of New Beat jam. All I really did is re-arrange it a bit and add a trancey breakdown but it does the job!
---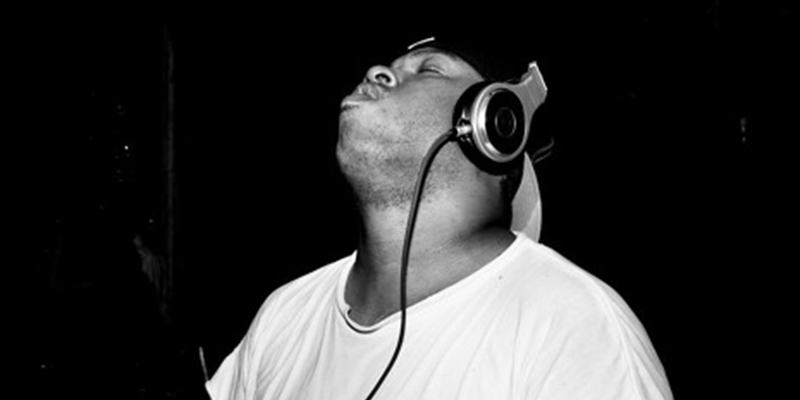 Mike Dunn
The track you played most: Jesus Nava – 'House Transitions'
The track you were asked most about: Gwen McCrae 'Keep The Fire Burning' (Joey Negro Feed The Flame mix)
---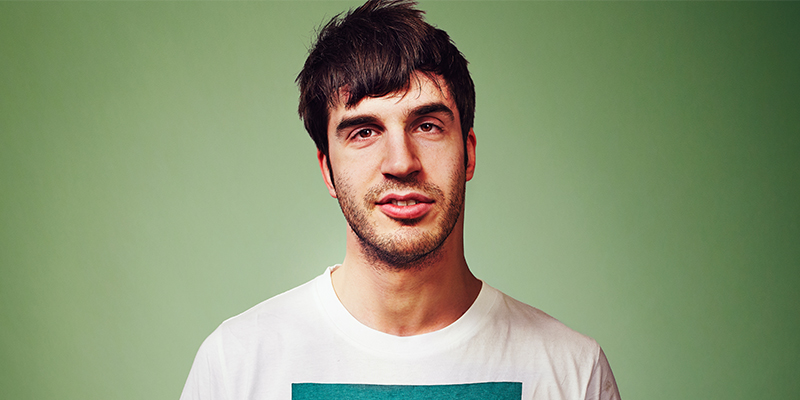 Kornél Kovács
The track you played most: DJ Sneak – 'Zippin On Some Sneak Syrup!'. It's a silly old Sneak bootleg thing, basically the 'Computer Madness' riff and some Three 6 Mafia vocal snippets over a standard house beat. I re-discovered it early in the year and still play it in most sets. It's a floor-filler, a flow-keeper, a get-out-of-jail-card, an obscurity yet immediately recognisable – it's just a really strong and diverse DJ tool that has this particular bootleg charm that I love.
The track you were asked most about: Snacks – 'Order To The Senses', (Kornél Kovács edit). My remix of Snacks on Endless Flight. Any set that ended with DJ Call Me's 'Marry Me' also usually meant a full inbox on Monday morning.
---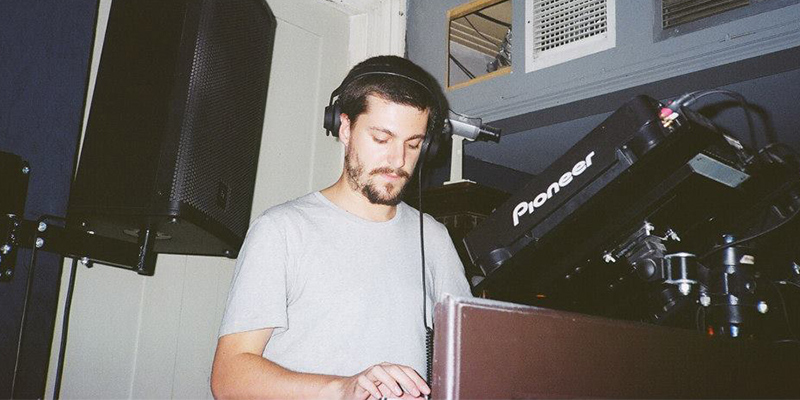 Asquith
The track you played most: Leibniz – '2 Simple (Rat Life)'. Really been digging this one to kick things into gear. Slips between techno, house and electro joints like a treat.
The track you were asked most about: Awesome 3 – 'Don't Go' (Kicks Like A Mule mix). I got asked about this classic XL bit a lot. Especially in Australia!
Big Miz – 'The Bomb (DABJ)'. There's also this track, which people either love or hate. Stomping UK house with a ripper synth line.
---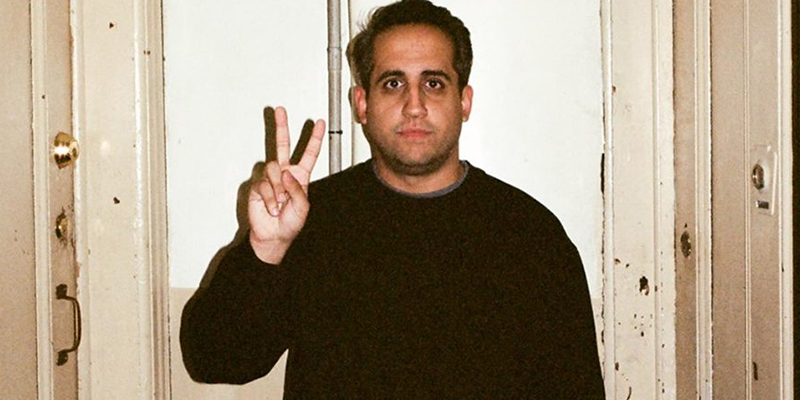 Paul Raffaele
The track you played most: Talking Heads – 'I Zimbra'. I started playing this again after David Mancuso passed. At under four minutes, it's atypical of the length of song you'd hear at The Loft, but it's clear why this was a centrepiece of the "circus" phase of the party. So powerful and dynamic. Not a second of it is filler and it still gets some of the most memorable reactions for me. Most effective if slammed in and yanked out.
The track you were asked most about: Andi Hanley – 'Ba Nou' (Ruf Kutz). Beautiful extended edit of Pier' Rosier Et Son Groupe Gazoline's 'Ba Nou Lan Min' by sorely missed ex-New Yorker and former Body & Soul resident warm up DJ Andi Hanley. I get great reactions and tons of ID requests for this – as I generally do when playing Andi's re-works.
---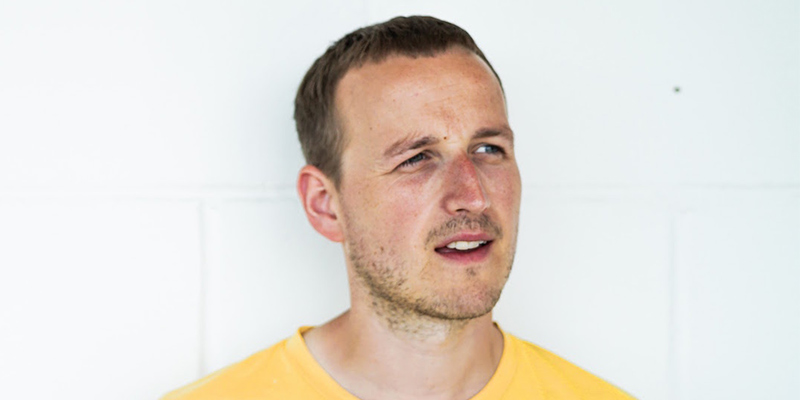 Bullion
The track you played most: Succhiamo – 'Al Supermercato'
The track you were asked most about: Succhiamo – 'Al Supermercato'
---
See the rest of our 2017 review:
Our 50 favourite albums of 2017
Our 20 favourite 12″s of 2017
Our 10 favourite 7″s of 2017
Our 12 favourite reissue singles of 2017
Our 30 favourite reissues of 2017