Published on
March 3, 2015
Category
Features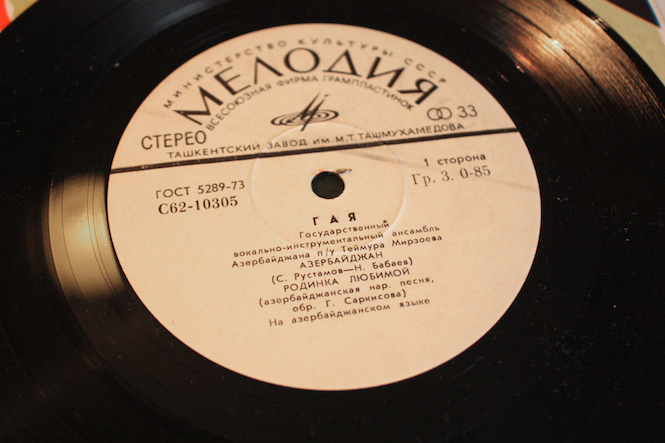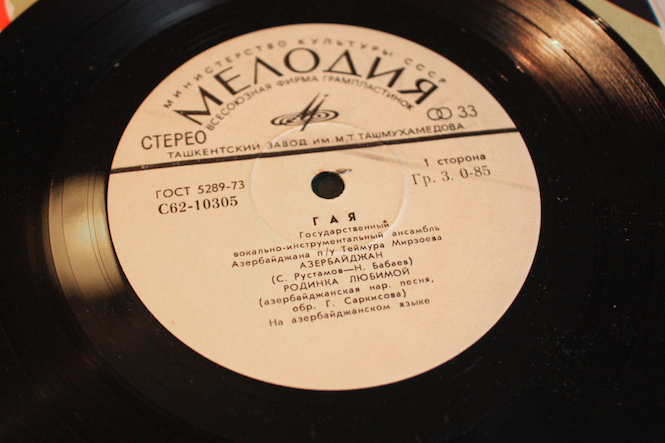 Esteemed vinyl fanatic DJ Scientist digs deep into his astonishing and extensive collection of USSR-era records, journeying through Ukraine, Azerbaijan, Georgia, Russia and beyond to reveal some of the rarest records ever put out on Soviet state label Melodiya.
---
Words: DJ Scientist
---
My affiliation with Soviet records started over 10 years ago. While looking for sample sources, I once discovered an album by the famous Soviet pop group "Samotsvety" in a record store in Munich. That was around 2002 or 2003 I think. Back then I could not read any cyrillic letters and therefore this album was a total obscurity for me – I just thought that the band on the front looked interesting and so I checked it out. I really liked some of the music on there – it was a really strange mixture of 'Western' and 'Eastern' influences coming together.
While anything groovy from the Eastern block countries like Poland, Czechoslovakia or Hungary used to be quite easy to obtain in Germany via eBay at that time, records from the Soviet state label Melodiya were still hard to find. Moving to Berlin in 2005 made it a bit easier to find records from the former USSR. I learned to read cyrillic letters as I became tired of buying unreadable singles which turned out to be Russian Creedence Clearwater pressings or songs by The Beatles. Since then, I became more and more enthusiastic about it and literally went to check out the whole catalogue from top to bottom, while Discogs and other databases with Melodiya vinyl evolved on the internet.
In terms of tracks that I could use in my DJ sets, Soviet groove revealed a few nice obscurities, but more importantly, if you needed sample sources, you could never go wrong with any Soviet VIA album (VIA is the common abbreviation for Vocal Instrumental Ensemble, the name for pop groups) or Soviet jazz.
When I invited French producer Fulgeance to my studio while he stayed in Berlin for a few days, I showed him some stuff from my sample library – soon after, the idea for "The Soviet Tape" was born and it is now being released on First Word Records.
In this selection however, I am not going to list original sample sources. Instead, it is a list of some of my favourite Soviet-era records. I tried to focus a bit more on lesser known pieces because records like Dos Mukasan, Romance For Lovers or the infamous Labyrinth LP by Ensemble Melodia have already been much talked about. I hope you enjoy!
We've compiled available tracks from the records into the playlist below (one record has no audio trace online) and keep scrolling to check out all of the records individually.
---
Gaya 
Azerbaijan
(Medoliya, 1978)
Gaya is possibly one of my favourite ensembles from the Soviet era. They were mainly a pop group with a different line up of singers over the years, yet always incorporating Jazz, Beat, Funk, Rock and sometimes Latin elements in their music. This 3-track EP from 1978 is probably the highlight of their recorded works. "Azerbaijan" is a proud and funk driven song that is unlike anything else. The second track "Rodinka" is very special too, with fantastic rhythmic and vocal arrangements in an Azerbaijani twist. Side B comes up with another killer: "Brazilian Composition" is a six minute Latin Funk Scat tune, you won't believe it was released in the USSR.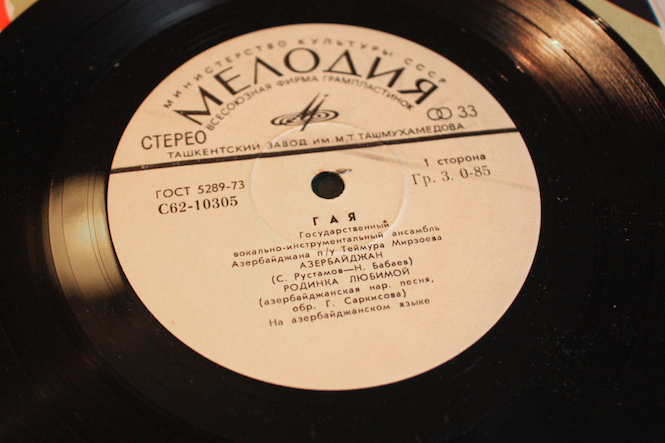 This beautiful piece of vinyl is definitely one of the rarest EPs from the Melodia catalogue. It has been unavailable from any seller I have asked for about 3 years, until, suddenly, a Soviet vinyl digger came up with a bunch of unplayed original copies from the Uzbek pressing plant in Tashkent. Unfortunately, these don't have the fantastic picture sleeve, but yet are a great item.
---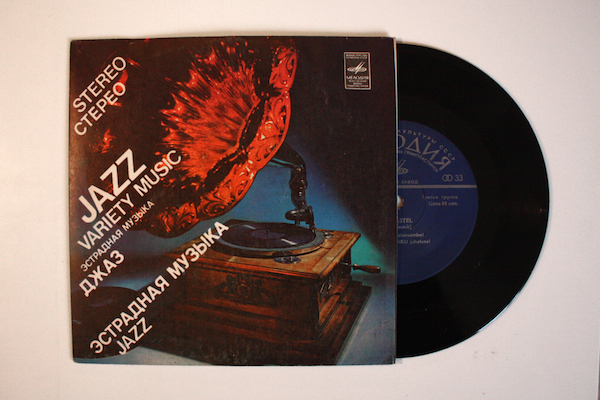 Raivo Tammiku Instrumentaalansambel
Ratastel / Kahekesi Ohtul  
(Melodiya, 1973)
Raivo Tammik was an Estonian Jazz musician who appeared to marry a German woman, leaving the Soviet Union and moving to Germany. His discography comprises two incredibly great Jazz EPs released on Melodia. The strongest of the tracks is possibly "Ratastel" (Wheels) an astonishing Jazz composition with a funky twist. I still have to thank Martin from Frotee Records for organising a clean copy for me for a good price. The track "Ratastel" brings up another Estonian Jazz Musician, Jaan Kuman, who covered the song with a more punchy version just two years later with his ensemble.
---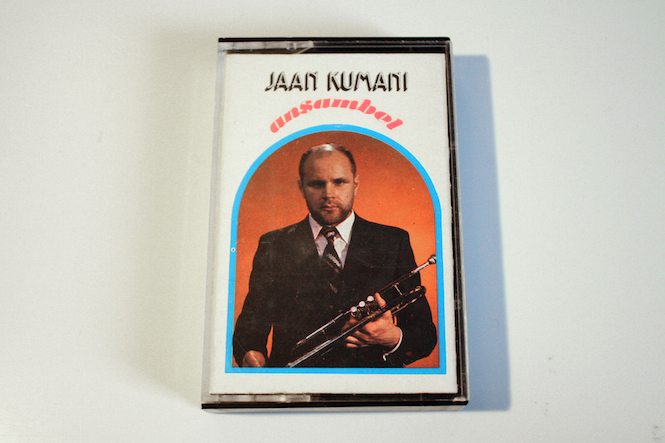 Jaan Kumani Ansambel
Jaan Kumani Ansambel
(Melodiya, 1979)
Jaan Kuman was a trumpet player – his ensemble played various styles of Jazz, from Traditional to pure Jazz Funk. His recorded output seems to be limited to a couple of rare 7" EPs, including awesome tracks like "Globus (Gloobus)" or "Contrasts (Kontrastid)".
---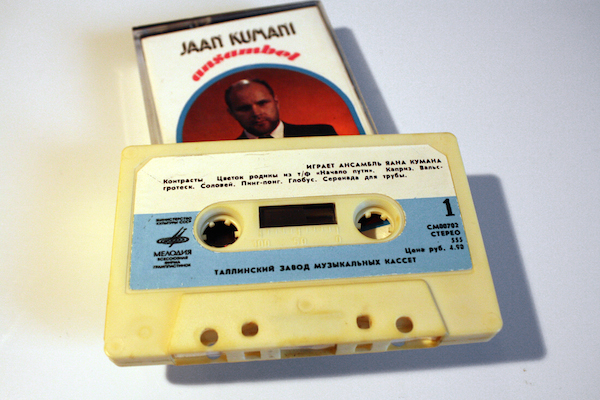 It's still little known that there has been an official Soviet album release by the Jaan Kuman Ensemble – only issued on cassette which mainly features tracks from his EP series. I was lucky to snatch one of these copies – and still happy to own this rare piece of Soviet jazz history. On a side note you should check out his compilation album on Jazzaggression Records which features the best of his tracks.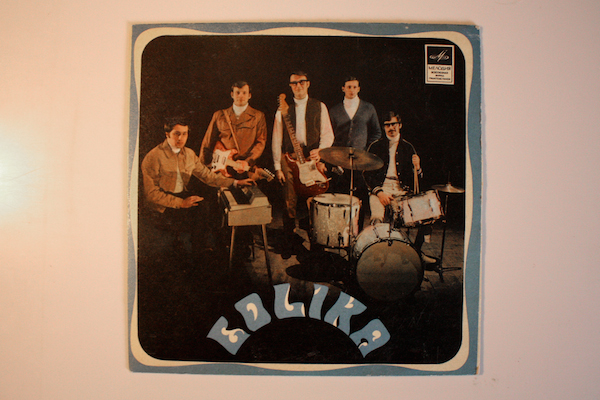 Eolika
Saule Un Jūra
(Melodiya, 1980)
Let's stay in the Baltic area for another release. This time it's Latvia's Eolika group, mainly known for their classic disco tune 'Falling Stars' from 1980. A whole decade earlier they released a beautiful and quite smashing 4 track EP which boasts the standout track 'Japrot' with enlightening freakish organ solos and nice vocals.
---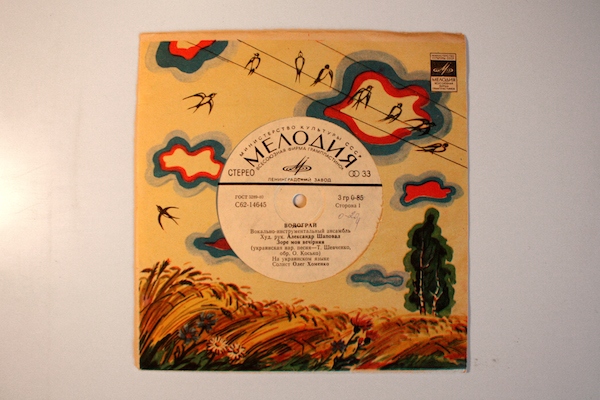 Vodograi
Zore Moya Vechírnyaya
(Melodiya, 1980)
From Latvia we're heading to the Ukraine, kind of like a melting pot for "Soviet Groove" with great bands like Arnika, Vizerunki Shlyakhiv, or Chervona Ruta (Sofia Rotaru's band), just to name a few. One the best pop groups were Vodogray whom always had nice "Western" influences in their music, mixing it with traditional elements. Amongst a quite collectable album from 1978 they released 2 more EPs. One of them, the two track single 'Zore Moya Vechírnyaya', has been a lucky find in Berlin for €1 just a few months ago. Both tracks are very slow and soulful, and because of their strange vocals, may not be for everyone. However, the track 'Kalina' really kills it for me.
---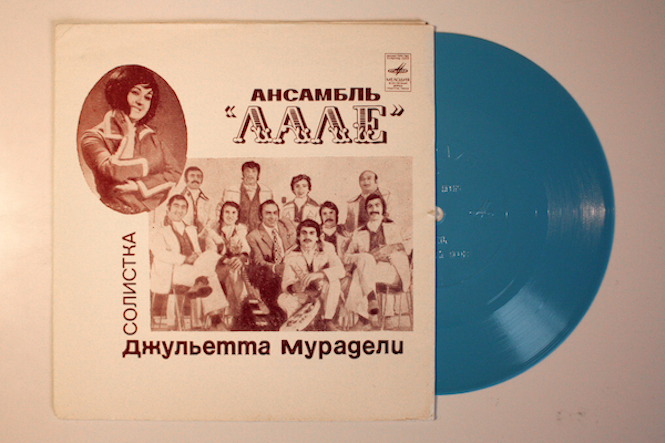 Lale
More (Flexi)
(Melodiya, 1973)
From the Ukraine we're going back to the Caucasus area again. Georgia, as you can hear in my "Georgian Groove Essentials" mix (check that out here, is one of my favourite countries in musical terms. Despite being one of the smaller states, Georgia produced a considerable and significant output compared to other Soviet states and was home for great groups such as VIA 75, Iveria, Rero, Dielo among others. One of the lesser known groups is Lale – whose recorded catalogue is limited to only two (or maybe 3) flexi-disc EPs. More is based on 4 pop songs, partly with beat and jazz influences. Again, this EP may not be for everyone, but with its unusual vocal approach, it may grow on you.
---
Konstantin Orbelian
Songs
(Melodiya, 1977)
This album is very special to me as it has been one of my earliest local finds in Berlin. I bought it for only €1 around the corner in a small shopping mall which had a few trashy thrift shops as well. I still remember the unexperienced vendor holding an Edding pen in the hand, drawing a large "1,-" Euro sign on each of their records – ouch!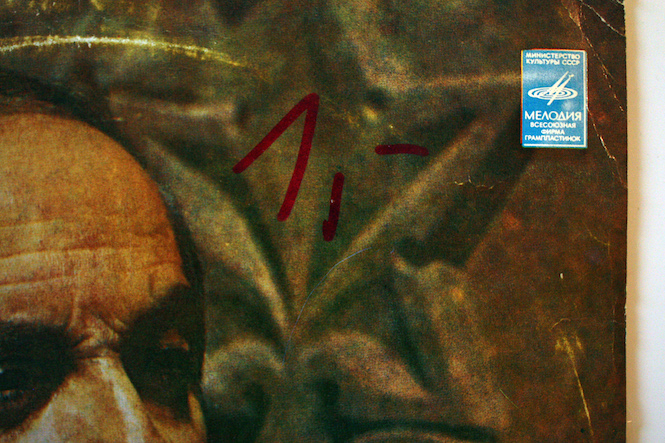 At that time, Kontantin Orbelian was still a new name to me but the picture on the back told me that it must be good. The album is actually a compilation of works that feature the amazing tracks 'Vocalis' and 'Dilschan'.
---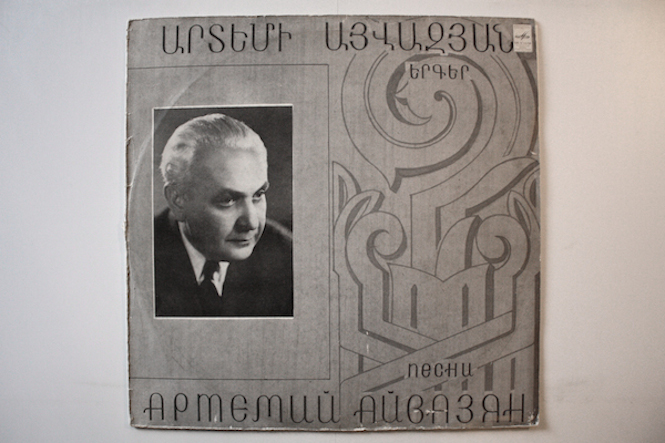 Artemij Ajwazjan
Songs
(Melodiya, 1983)
A lesser known Armenian composer is Artemy Ayvazian. His album features a collection of works with different vocal artists. It contains the standout song 'Caravan' which features the singer Raisa Mkrtchjan. Although the album was released in 1983, the sound is still the one we all love from the early '70s.
---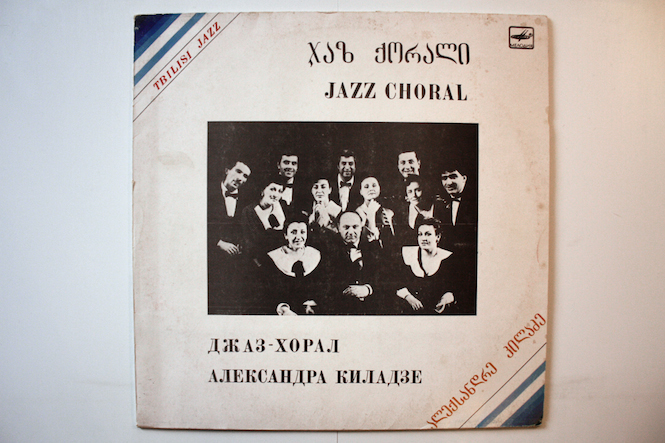 Jazz Choral
Jazz Chorale Alexander Kiladze
(Melodiya, 1977)
Back to Georgia: this rare and beautiful vocal Jazz album is only known to myself because I actually had to buy and smuggle it out of Georgia for a friend of mine who always had trouble with German customs at the time. So I bought this from a Georgian vinyl dealer while I was in Tbilisi (Tiflis) for a DJ gig. As the album was from 1986 I expected that it would not be good anymore… how wrong I was. Imagine a powerful and swinging Georgian version of the Polish Novi Singers or Estonia's Collage ensemble. The album is truly amazing. I was still lucky to snatch a copy from America for only $25 via Discogs before it was spotted by anyone else and before Georgian sellers markedly raised the price for this item.
---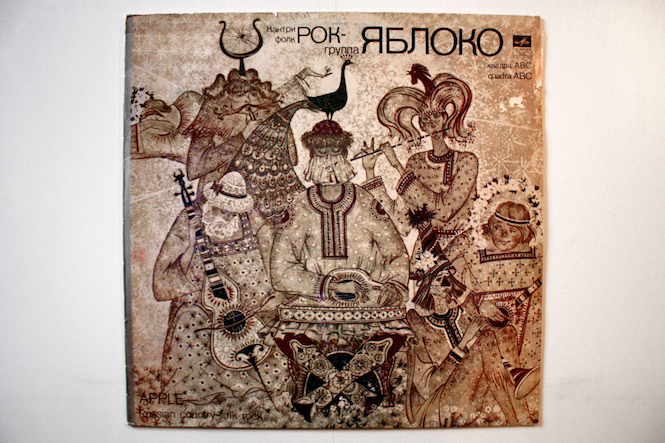 Jabloko 
Country-Folk-Rock band "Apple"
(Melodiya, 1977)
Another lesser known Ensemble from the Soviet Union is the folk rock band Jabloko. Their album is mainly straight folk, however, it includes the great psychy tune 'Svadebnaya'. Additionally, it features one of my favourite Soviet artworks ever!
---
Inspired by forgotten Soviet records from Russia to Moldavia, Fulgeance & DJ Scientist's 'The Soviet Tape' is out now.