Published on
July 4, 2017
Category
Features
This year's analogue developments.
It's already been a busy year for vinyl fans which means we thought that we'd give you a quick update on what's been brewing in the last six months.
We love vinyl and you do too but other technologies, sometimes less obvious ones, have been affecting the vinyl fan than your friendly neighbourhood turntable, so we thought that we would broaden out the piece a bit and give you a peek at what's new in turntables and elsewhere.
Aside from the obvious – Technics' new standard edition SL-1200GR and Jack White's Third Man Pressing Plant have been amply covered on VF already – here are the 8 major vinyl tech developments of 2017 so far, from new presses to one-step manufacturing via the odd hi-res audio deck.
---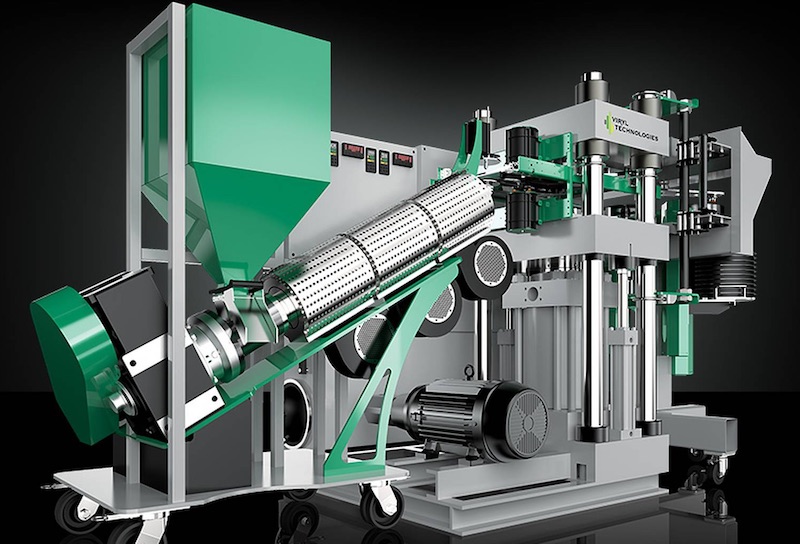 PRESSING MATTERS
Where better to start, than the beginning and, in fact, the beginning of vinyl and vinyl pressing plants? As you're probably aware there's a helluva queue out there if you want your vinyl pressing. Which is why the first new record pressing machines built in over 30 years are off and running, initially in Canada. A new generation pressing 'robot' has been created. Each Warm Tone machine costs around $200,000. One person can operate several at a time. More than that, though, Sony has announced that it is opening its own record-pressing plant in March next year. The first time it has produced vinyl since 1989. There were 3.2m vinyl records sold in the UK in 2016, up 53% on the year before. Viva vinyl!
---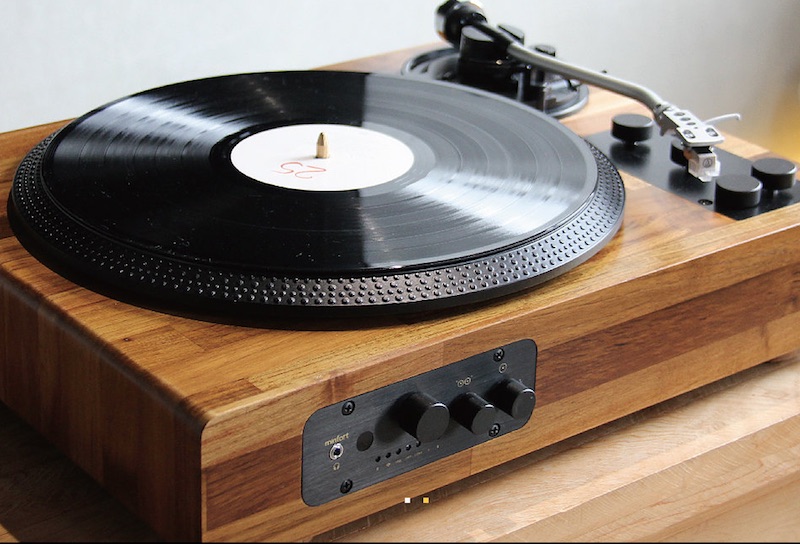 THE SOURCE
The source… That's the turntable itself isn't it? Well, no, further back than that. To what it's made from. Trees, actually. There seems to be an increasing array of turntables out there that are utilising real, honest-to-goodness wood for its chassis. Plastic and metal is so passé, it seems. You'll find an array of new company's on Kickstarter producing wood-based lifestyle 'music centres' and similar all-in-one designs. The Minifort Audio TT8 is swathed in the stuff. Tri-Art, though, takes things even further buy building the entire turntable – including the tonearm – from bamboo! Based in Kingston, Ontario, the company has an array of respected designs that wouldn't last five minutes if your pet Panda got hold of them.
---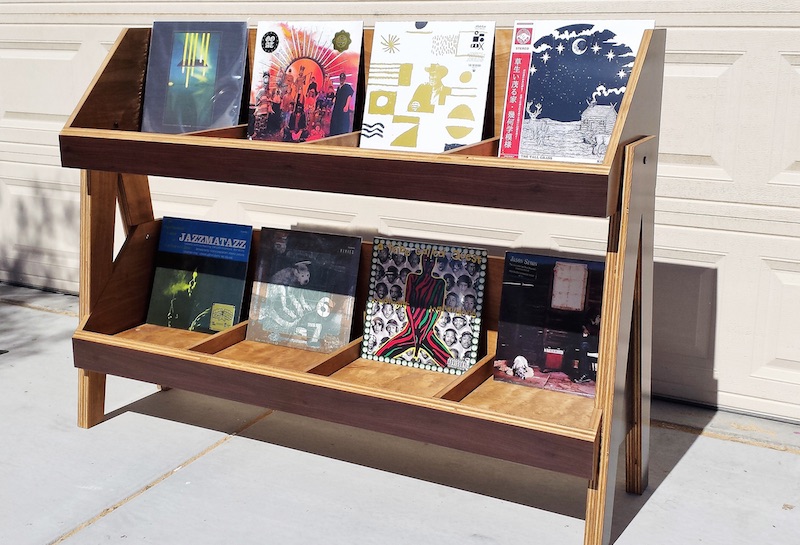 STORAGE
Did I say wood? The popularity of vinyl has meant that turntables are not the only analogue-related structures to be cutting a swathe through the hi-fi jungle. Storing vinyl is one of the perennial problems and worries for any vinyl fan. There's never enough room to store them. I, myself have decided that I either build an extension to the house to create vinyl storage space or buy a new house, to create extra space. In the meantime, I need shelving and there's a host of new solutions arriving on the market. DKVinylDisplays is just one company that is offering storage shelving for your vinyl and/or hi-fi.
---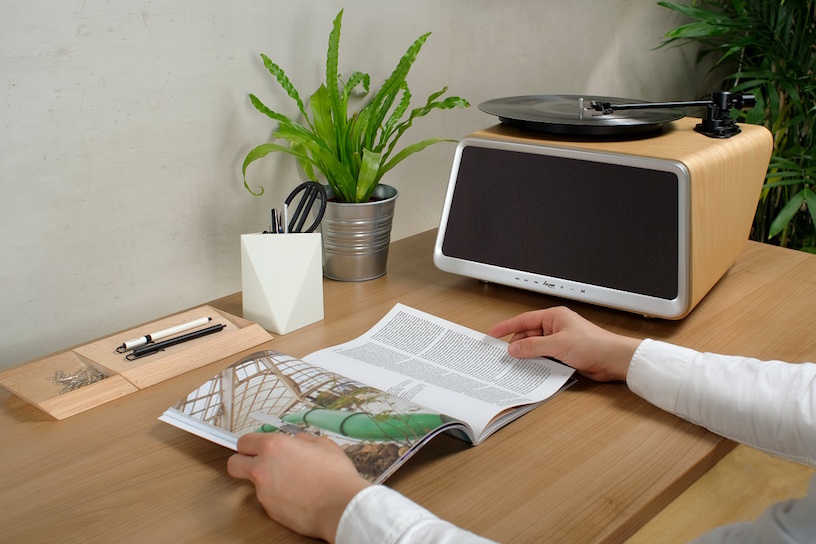 ALL-IN-ONE
I mentioned all-in-ones above and lifestyle-oriented turntables. The world's turntable manufacturer's seem to have realised that not everyone out there wants to go down the audiophile route with a bunch of separate components, a bulky hi-fi system and miles of trip-over-and-break-your-neck cables and more mains plugs than a bunch of liquorice allsorts. The all-in-one is making a come-back. One such design derives from Hym that includes a turntable, amplifier and speakers in one small and rather cosy unit. Even the notion of the 'not-quite-all-in-one' turntable is found in high-end decks now. Germany's beautiful Burmester 175 includes a phono amp to save space and money (ok, the 175 costs €30,000 so… bad example).
---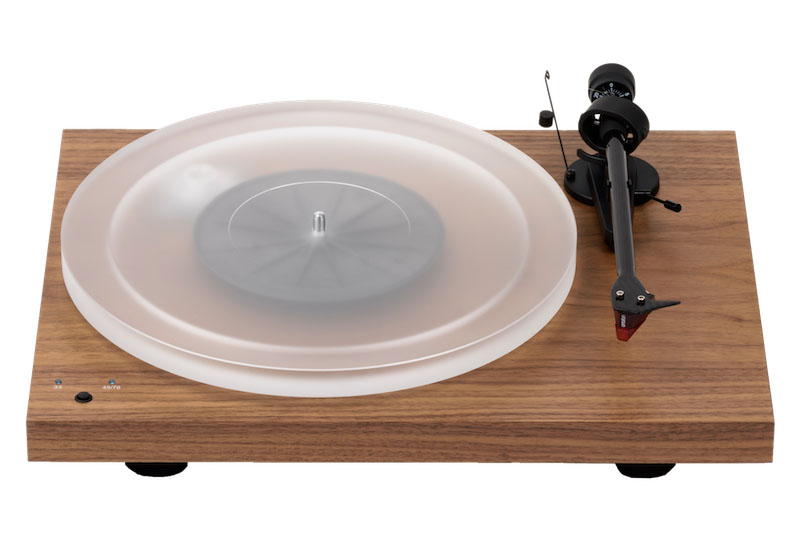 RECORDING TOOLS
Many turntables on the market are not only equipped to play black wax but also to connect to other members of the technology fraternity. Hence, you will see turntables sporting USB ports, even Bluetooth. Pro-Ject has taken this theme a stage further by releasing the Debut Carbon RecordMaster HiRes. This new three-speed (33 1/3, 45 and 78rpm) turntable is based on the higher end Debut Carbon platform and comes with an onboard ADC (Analogue-Digital Converter) which can output digitally via USB or optically and pushes out, via a 32bit Asahi Kasei Microdevices AK5552VN, music up to 24bit/192kHz or DSD 128 along with the rather advanced VinylStudio software. It's a brilliant recording hub and may signal things to come.
---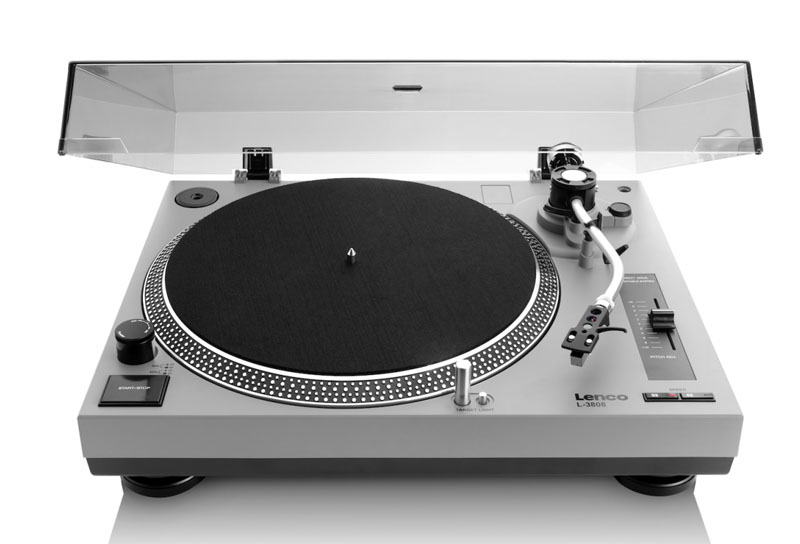 SUB-BUDGET TURNTABLES
Despite hovering around the general market for a while, this year saw Lenco make a concerted effort to attract the attention of vinyl fans (and hi-fi media) with its sub-budget turntables. Important because it proved that the classic budget model was not the base level in terms of recommended vinyl play. Now sub-budget – especially in direct drive mode – demanded sonic respect.
---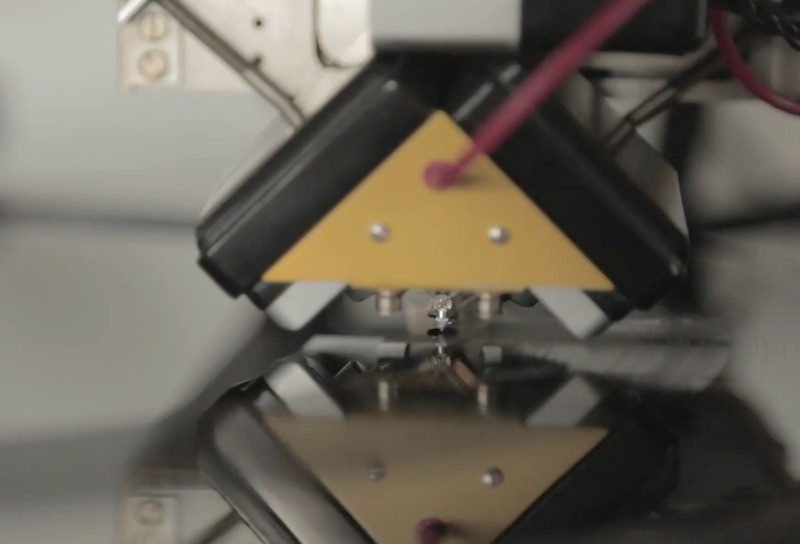 PHOENIX & LACQUER
Actually, One Step is not the latest advance in vinyl production. France's Fondamenta holds that prize, for now, with its Phoenix system. The Gallic outfit obviously feels that it's onto a good thing here because it's applied for a host of patents for it. Working with high-end French hi-fi outfit, Devialet, Fondamenta's multi-step Phoenix system holds many secrets but, in short, its not just a vinyl mastering system but also a restoration system which also restores the master tape as well as produces glorious vinyl editions. Expensive again, though, at £110 each. The company also sells the original lacquers for sale too at over £6,000 a pop!
---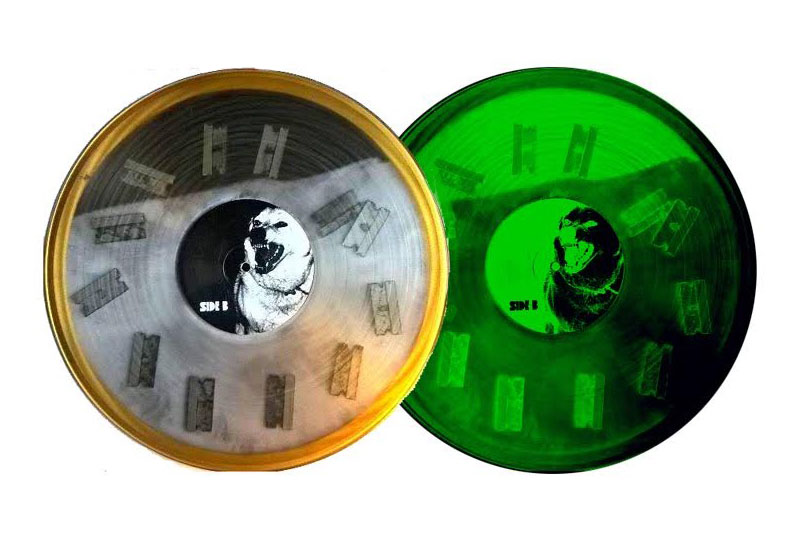 MIXED MEDIA PRESSING
It used to be that pressing a vinyl disc in a different colour than the standard black was seen as pretty 'out there'. It was certainly desirable, put it that way. Later we would see strange and different colours, then there was the merging of multiple colours and shadings from one colour to another and speckles and splatters. Then things went crazy. We found out that it was possible to include a person's ashes into a vinyl pressing, Brian Wilson – he of the legendary Beach Boy status – was stuffing the soil from his home into vinyl and then Romanus Records started inserting dinosaur bones, grain seeds and razor blades. What next? Liquid filled vinyl? Well…actually…