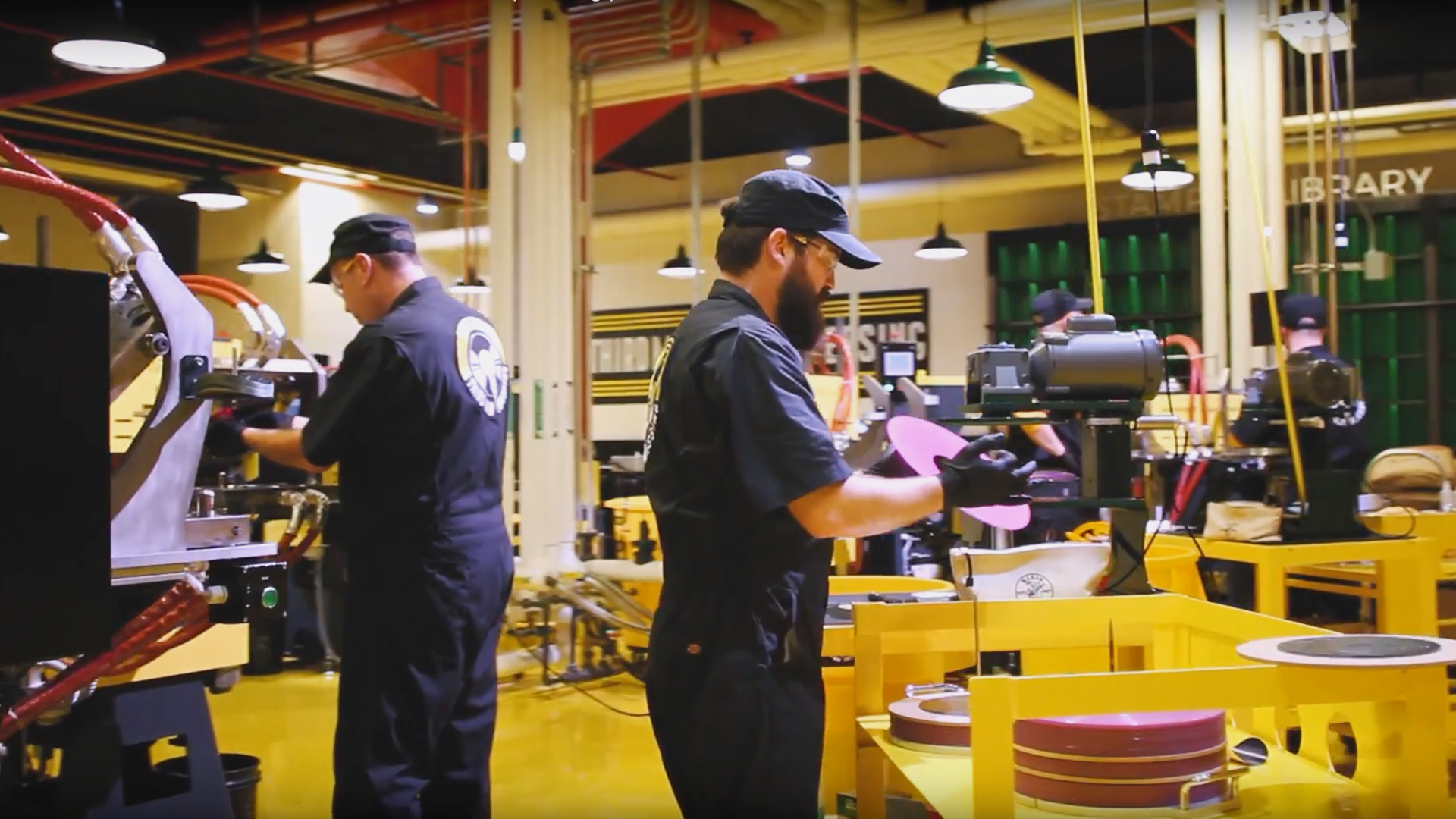 Published on
March 6, 2017
Category
Vinyl Factory Films
"This is a commitment to vinyl."
Last weekend, Jack White and his black-and-yellow clad posse raised the curtain on the United States' most talked about new pressing plant. Located in Detroit's Cass Corridor, "the artistic hub and centre of this city", it's probably the world's first vinyl manufacturing unit owner by an artist and hopes to bring both jobs and new wax to the city, long-term.
"This is a commitment to vinyl, the culture and the furthering of it," Third Man's Ben Blackwell told us. "Detroit is our home town, it's where we're from. It is a great town with a storied manufacturing past."
Having seen Third Man's own promotional film inside the plant, we sent Simon Brubaker to take an independent look and find out what it really means for vinyl and the city.
With 8 Newbilt manually operated presses in the 10,000-square foot space, Third Man Pressing will allow visitors to come and see the process in action, with Blackwell promising quicker turnaround times and more experimental, exciting products for Third Man fans.
"Third Man pressing for Detroit is yet another additional resource for artists and creatives to actualise their visual," he says. That, apart from anything else, must be a good thing.
Film by Simon Brubaker for The Vinyl Factory.
Music courtesy of Third Man Records.