Your guide to the best new budget, mid-range and high-end turntables of the year.
This year was an intriguing one in terms of turntables. Yes, the same old suspects were right to the fore once more, and the high end was consistent in offering innovation and reliability. Yet, the most intriguing sector for turntables was right down towards the low end. The very low end. The sub-budget market.
If you are a turntable manufacturer, when you produce a turntable for £200 and below, you struggle. You struggle because the available build budget gives you next to no elbow room. This is because, at this price point, quality of the parts can be poor, while design options are very limited.
More than that, if you're the sort of company that is looking to target the lifestyle sector, the 'toys' that are demanded from your design puts a further pinch on the design quality. Never mind the free arm and cartridge. Never mind the cost of setting these up for the benefit of the customer before the turntable leaves the factory. Add a built-in phono amp, USB, Bluetooth, semi or fully automatic play and more, and each additional feature reduces the quality of the rest of the turntable.
As a rule of thumb: the more features offered on a sub-budget turntable, the worse it will probably sound. There are exceptions, though. As you will see below.
To help you on your way, I've grouped my top decks in order of budget. If I've missed any of your favourites for this year please shout at me, and we'll give that mention in the comments section below.
---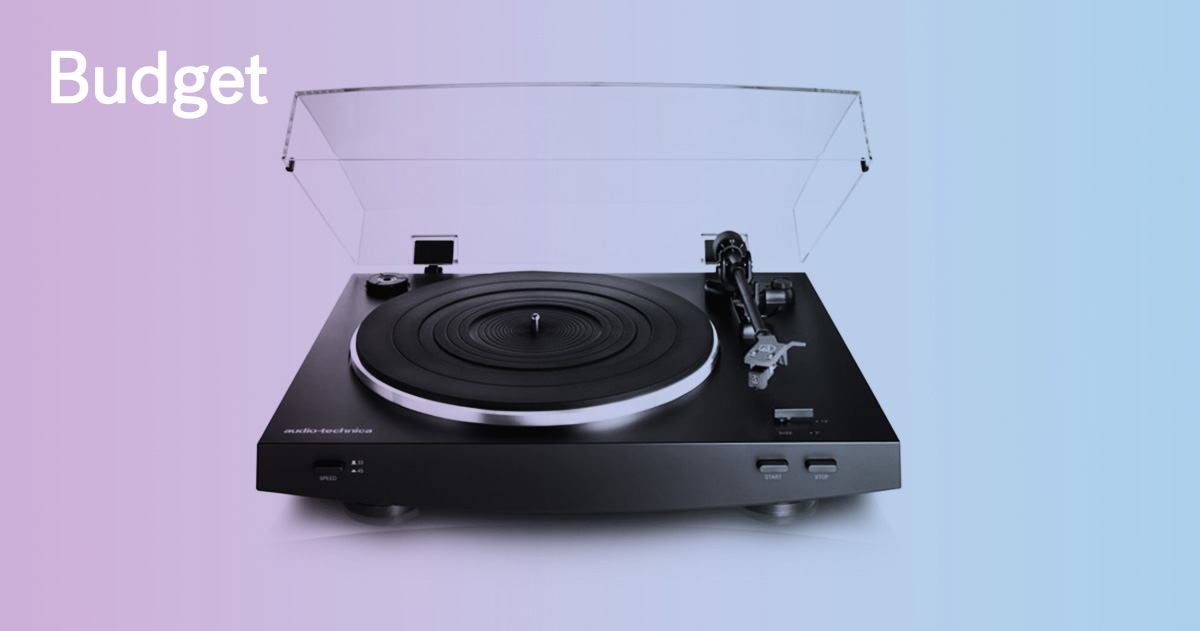 TOP BUDGET TURNTABLES
There has been a lot of activity in this sector as companies see the vinyl market expansion continuing unabated. Beginners and those returning to the fold are looking for value for money turntables. The choice in this sector has never been wider. Prices are capped here at under £300.
---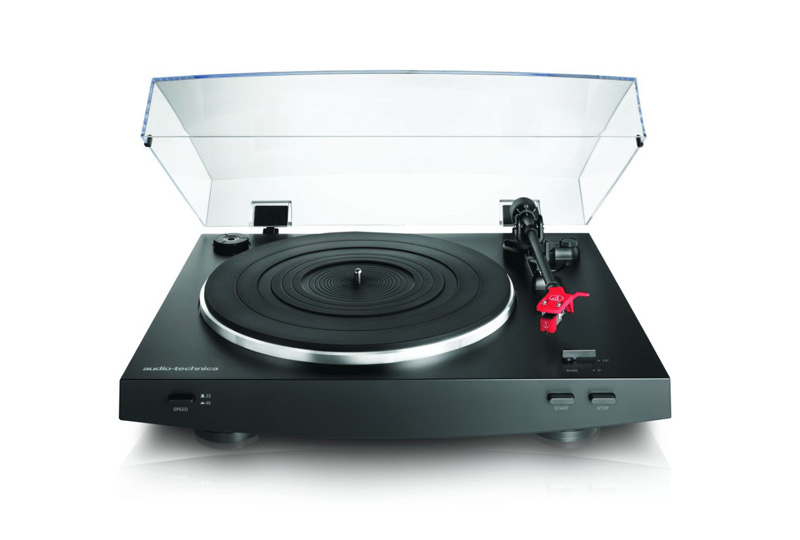 Audio-Technica AT-LP3
Price: £199
eu.audio-technica.com
Audio-Technica is no beginner in the turntable market. The outfit is a hardy veteran of all things analogue, and makes some of the best cartridges in the world. This sub-budget offering is based more on a Chinese template though, with a built-in phono amplifier and an automatic play option. There are sonic issues, but it offers great value for money.
---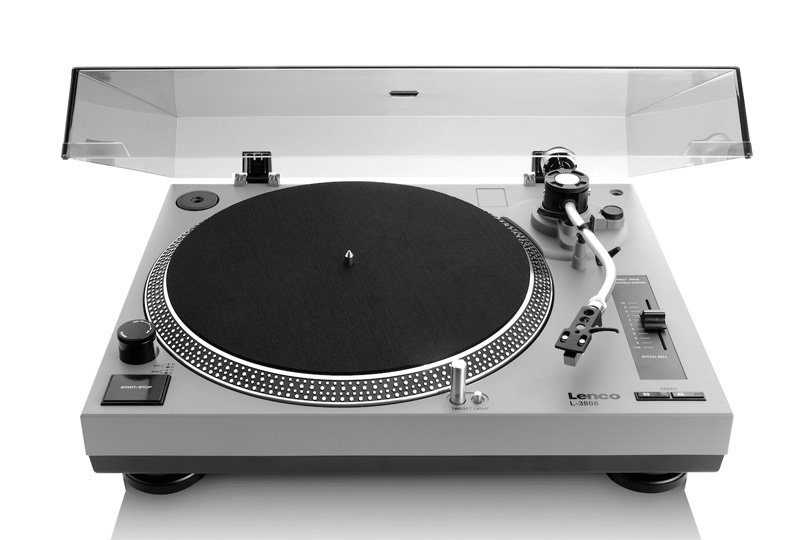 Lenco L-3808
Price: £200
www.lencouk.com
This turntable resembles the Technics SL-1200…at least in style and tone. Many will dismiss the deck on those terms alone but do so at your peril. It might be made in China but the direct drive system within the Lenco is a secret treasure that boosts sound quality way above its price point.
---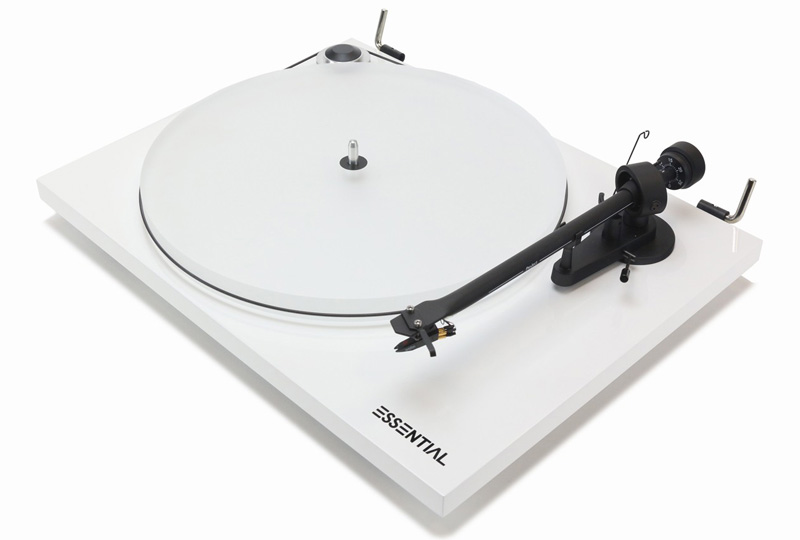 Pro-Ject Essential III
Price: £240
www.henleyaudio.co.uk
Based in Austria, Pro-Ject continues to produce quality turntable designs at a low, low price. It is able to do so not by building in China, but by taking advantage of its own factory facilities, making its own parts to save cash. This is the latest version of the Essential turntable series.
---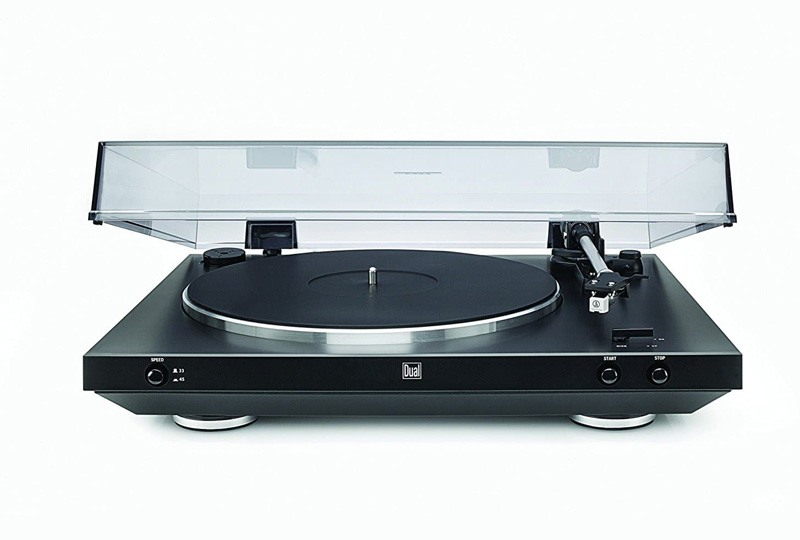 Dual MTR-75
Price: £250
www.bigredsales.co.uk
If you put this turntable next to the AT-LP3 design mentioned above, you would notice many similarities. Yes, the Dual is based on the same common design while even offering the same built-in phono amplifier and automatic play. Not perfect but it is a solid offering with value for money a strong point.
---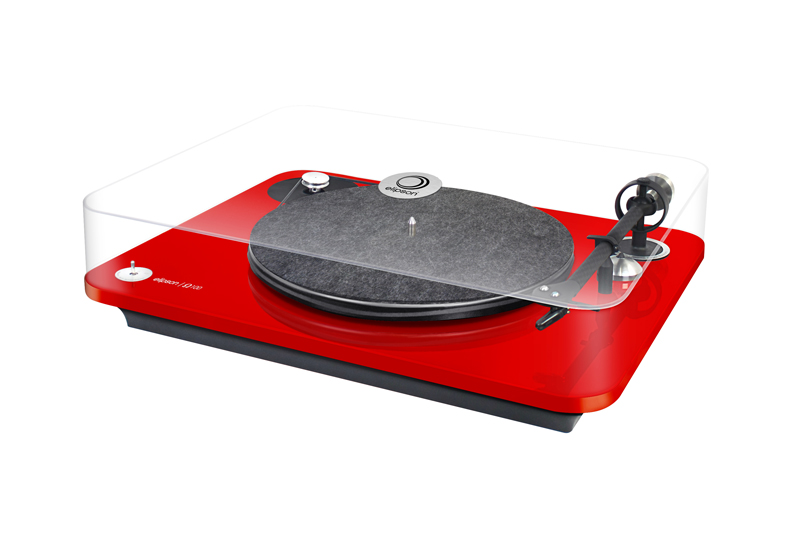 Elipson Omega 100
Price: £300
www.avoke.co.uk
The principle highlight of the French-made Omega is the fact that it's not based on any Pro-Ject or Rega parts, unlike many other hi-fi outfits on the market who produce mere OEM versions from the pair. Offers slices of innovation and plenty of style to blend with quality sonics.
---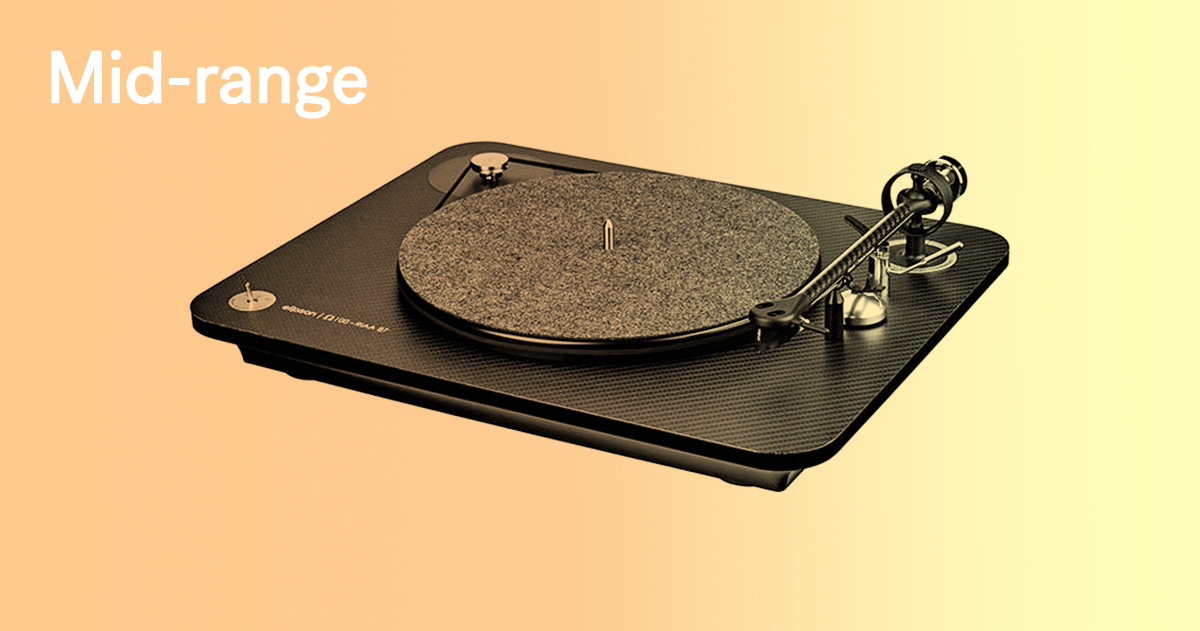 TOP MID-RANGE TURNTABLES
As mentioned above, Pro-Ject and Rega occupied important areas of this price point, but there were also further developments from competitors in a bracket that demands perfection in terms of turntable basics, while the customer should also expect a few sonic highlights to whet the appetite. Price ranges from £300 to £700.
---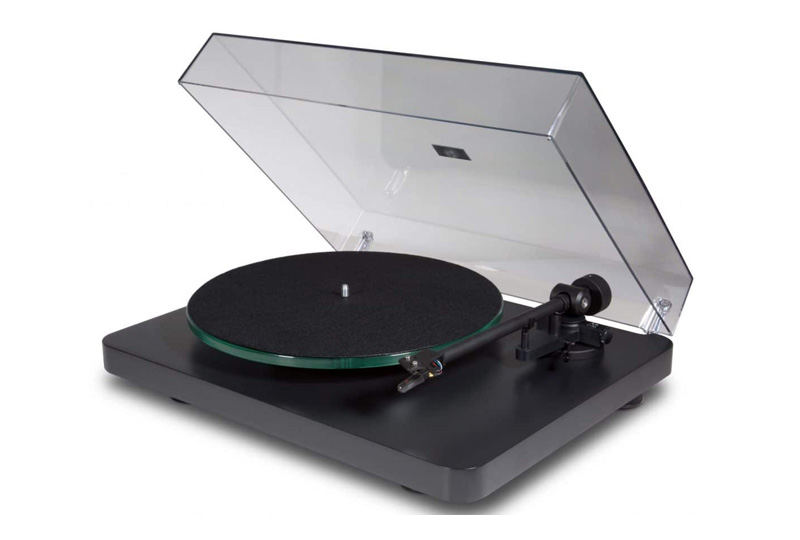 NAD 558
Price: £449
www.nadelectronics.com
Yes it strongly resembles a Rega design, but that's not a bad thing when it comes down to sound quality. The 9" tonearm allows VTF and azimuth adjustment while the platter is glass and the plinth is constructed from MDF. An Ortofon OM10 is supplied.
---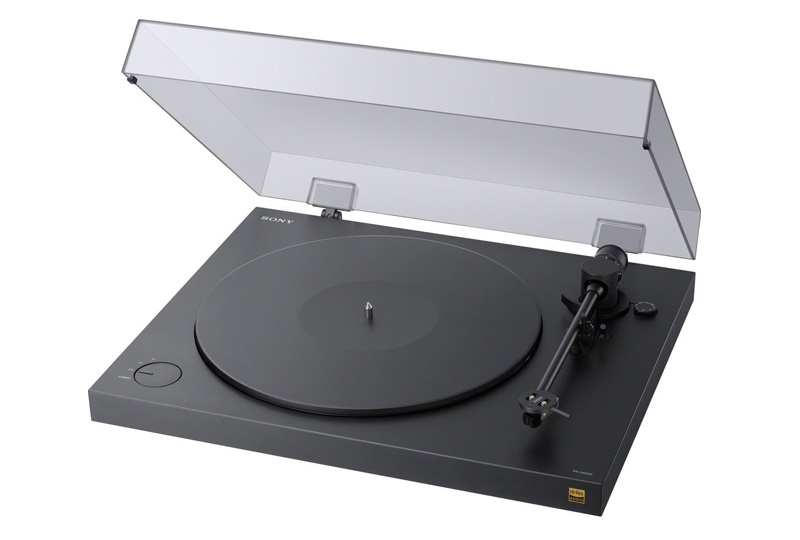 Sony PS-HX500
Price: £450
www.sony.co.uk
In terms of sound quality, this turntable is decent but not record breaking in any way. What it gives you though is a very easy method of ripping vinyl to digital. The software has been well designed and is easy to use with rips reaching up to 24-bit/192kHz or DSD at 5.6MHz.
---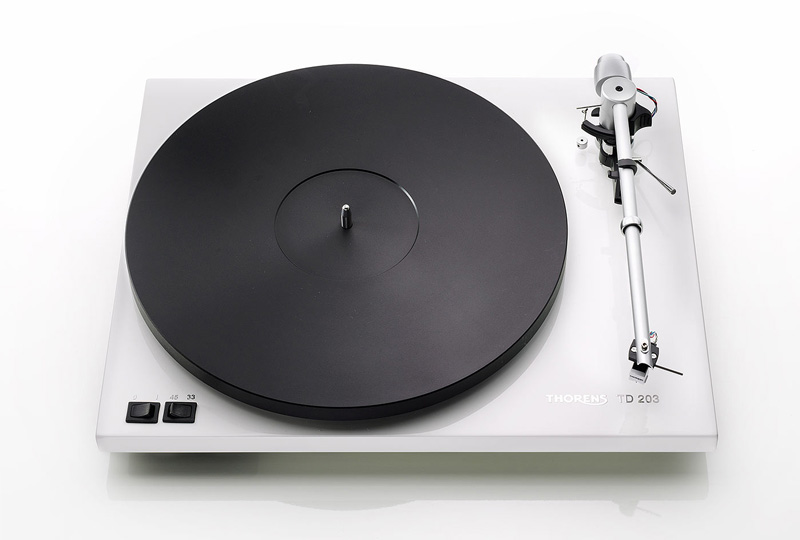 Thorens TD 203
Price: £600
www.ukd.co.uk
One of the great names in the history of the turntable, this Swiss outfit moves from strength to strength in terns of new designs that push the sonic envelope. This dual speed example is built to high standard for the price, and includes a TP-82 arm and TAS 257 MM cartridge.
---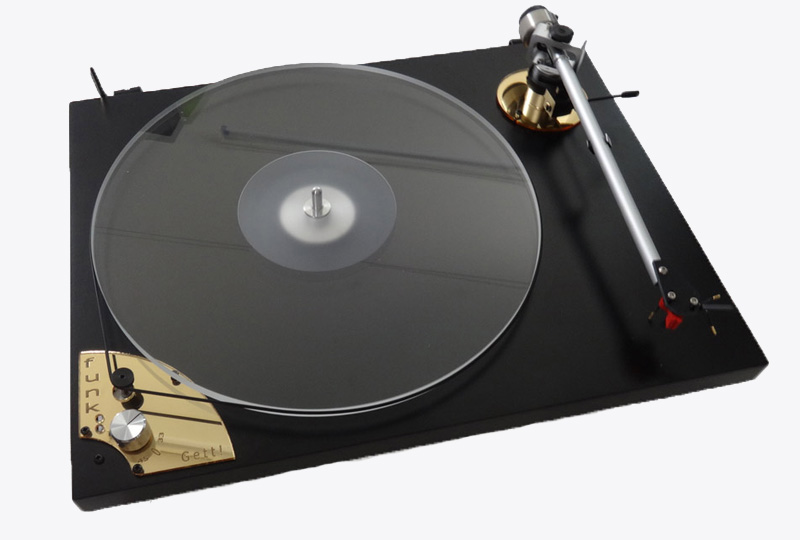 Funk Firm Gett!
Price: £607
thefunkfirm.co.uk
OK, strictly speaking, this one is not brand new but it has been completely ignored by the mainstream press. Why? Goodness only knows. Packed with innovation such as a threaded arm design and the motor moved to the front left of the plinth, this brilliant deck has been designed by the genius behind the legendary Pink Triangle company of yore.
---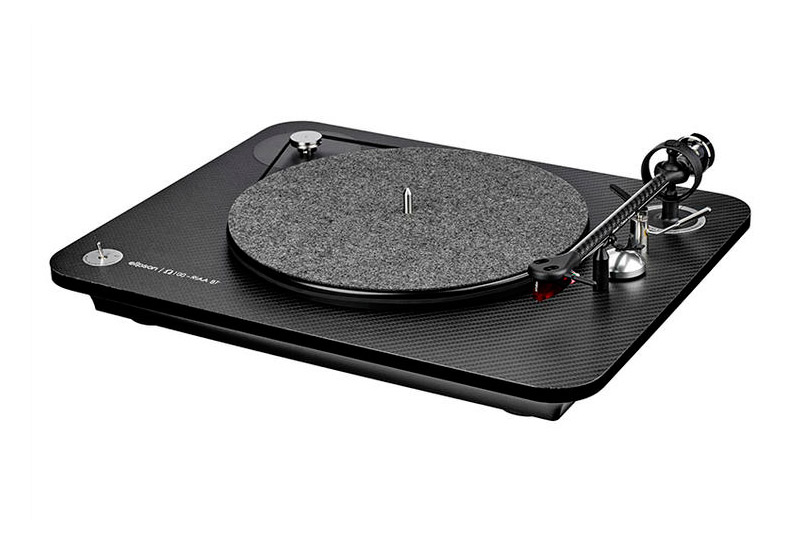 Elipson Omega 100 RIAA BT Carbon Black
Price: £699
www.avoke.co.uk
This enhanced Omega design uses a carbon fibre arm and plinth. You also get an Ortofon 2M Red cartridge supplied while the speeds available span both the usual 33⅓ and 45, but also 78rpm. The deck can stream to any Bluetooth compatible device while the included USB port allows digital copies to be made.
---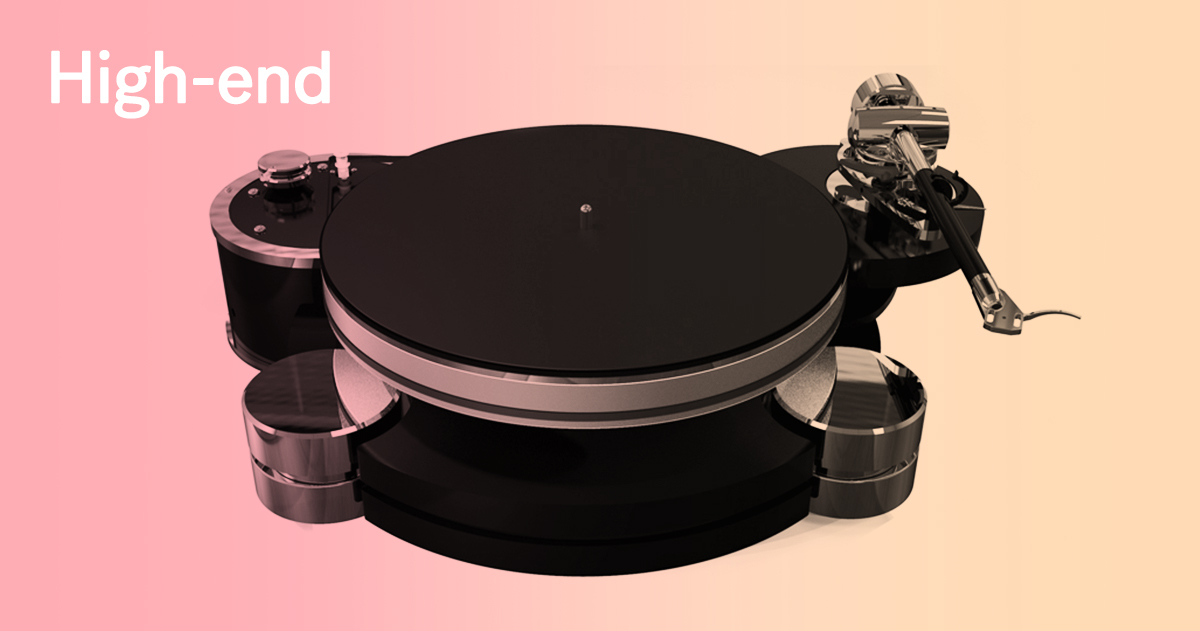 TOP HIGH-END TURNTABLES
Without a real cap on budget, the high-end sector enjoyed a continued stream of quality products that aimed to please everyone… all of the time. This selection looks upwards from £700.
---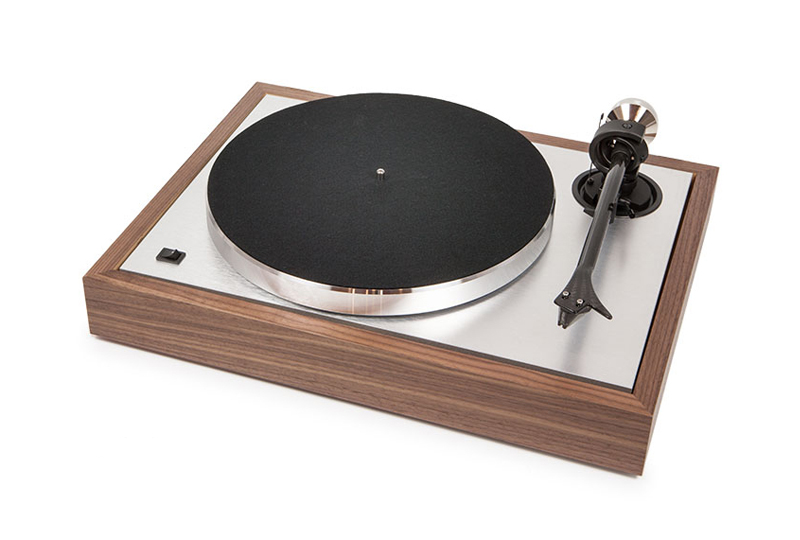 Pro-Ject Classic
Price: £900
www.henleyaudio.co.uk
The name follows the look of the design, which fools the eye into thinking that this turntable was released sometime in the '70s. The implementation is entirely modern though, with a dual layer design for isolation and low noise. The new tonearm features carbon fibre and aluminium while a unique Ortofon 2M Silver moving magnet cartridge is included.
---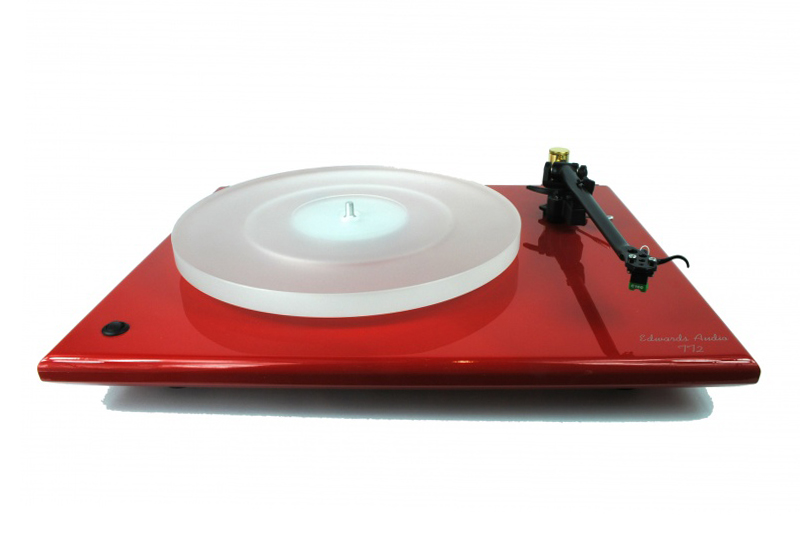 Edwards Audio TT2SE
Price: £1,145
www.talkelectronics.com
The company has, in the past, tended to rely on OEM parts from the likes of Rega, but this design is a home grown product with a 25mm gloss MDF plinth and an aluminium sub-platter plus ceramic bearing. You'll find a TA202 arm and Goldring 2100 cartridge included.
---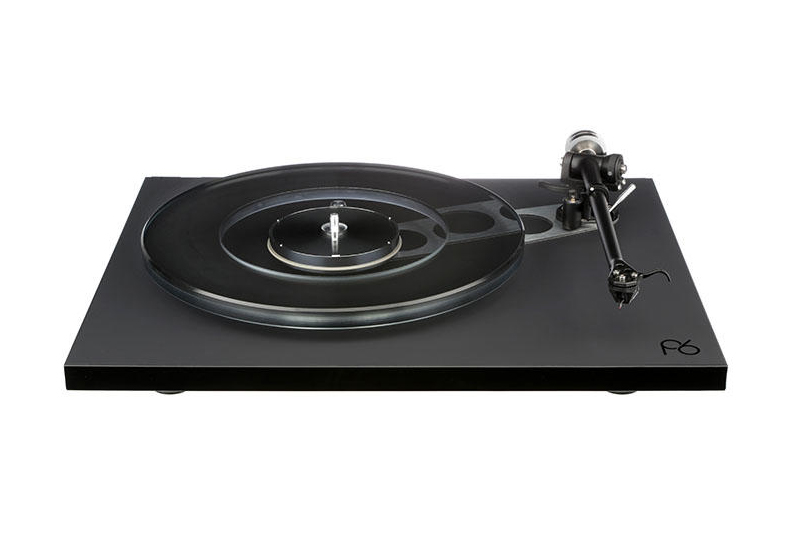 Rega Planar 6/ANIA
Price: £1,400
www.rega.co.uk
Supplied with a moving coil Ania cartridge, the Planar 6 does not need to scream, shout, and jump up and down to attract your attention. Instead, it offers quiet confidence and a sonic balance combined with a wholly refined sound approach to music that impresses more with each listen.
---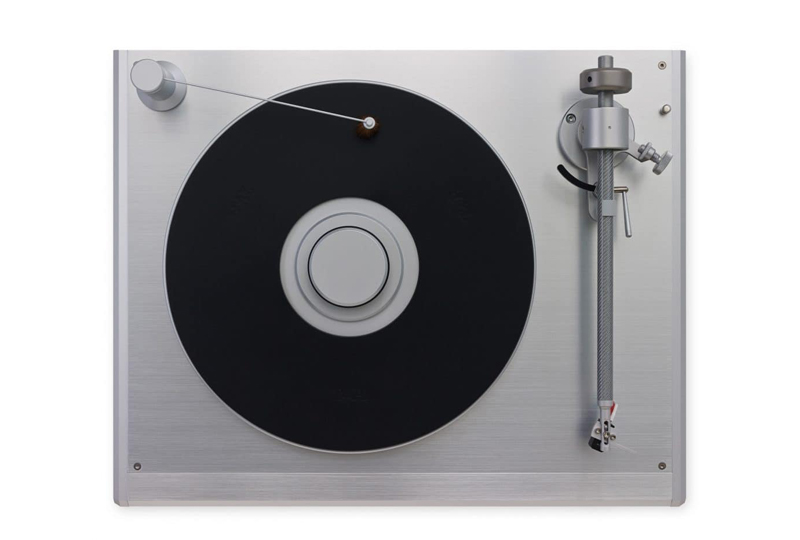 T+A G2000 R
Price: £5,205
www.ta-hifi.de
In many ways the turntable itself is not really the point of this product. That turntable is of good quality though, and is strong and robust to boot. No, the real reason for plumping for the T+A is because it offers the option for a built-in phono amp along with its Clearaudio tonearm and MC-2 cartridge. A quality 'all-in-one'.
---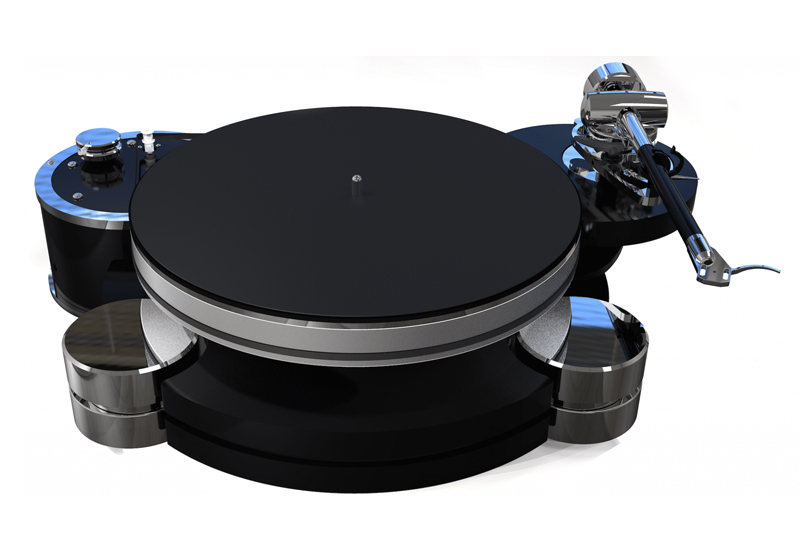 Origin Live Sovereign (with Enterprise C arm)
Price: £6,090 (with 12" arm mounting)
www.originlive.com
To be frank, this design is not exactly new – it has always offered a cracking sound but it was released in 2009. It's featured here though because every part of the turntable has recently been upgraded and enhanced, one part at a time. Basically, therefore, it's a new turntable. One of the best designs you'll find anywhere in the world.
---
Illustration by Patch D Keyes.