Published on
July 5, 2016
Category
News
Percussionist mentored by Four Tet, Floating Points and Gilles Peterson.
"Sarathy instantly caught my attention when he said he wanted to make an album that embraced both Indian folk music and jazz," describes Four Tet. As an ambassador for Gilles Peterson's Steve Reid Foundation – a charitable trust set up to support struggling musicians – he was instrumental in bringing the drummer and tabla player to the studio to record Day To Day.
Although born in the United States, it was in Ahmedabad and Chennai in India where Sarathy Korwar first began to play tabla and embark on a journey that would eventually lead to London, and a degree is classical performance.
Under the wing of the Foundation's development program, Korwar seeded an idea to explore the traditional folk music of the Sidi community in India (which combines East African, Sufi and Indian influences) in the context of his other great love, jazz.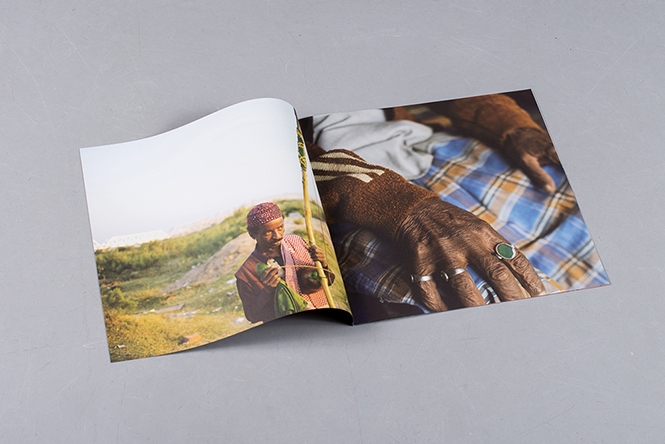 Following in the footsteps of modal jazz pioneer Joe Harriott (check his Indo-Jazz Suite with John Mayer), Korwar embarked on an extended trip to Gujurat to make field recordings of The Sidi Troupe of Ratanpur whose vocals and percussion form the backbone of Day To Day.
While the notion of movement underpins the album's roots – The Sidis travelled to India from Africa as merchants, sailors, indentured servants and mercenaries from as far back as 628 AD – it's a concept of home and daily ritual that gives the album a contemporary context.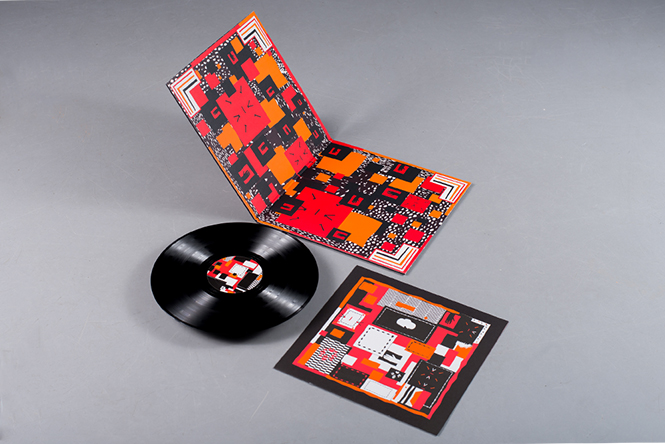 As Korwar explains: "The record is about how we individually and collectively live from day to day. The everyday rituals and tasks that bind us together, it's a celebration of the trivial and mundane."
Released as a beautiful gatefold vinyl edition on Ninja Tune in collaboration with the Steve Reid Foundation, the artwork mirrors the album's quiet focus on the everyday. "The Sidi women make these amazing collages of colour using everyday rags," he continues. "That's how I see this album".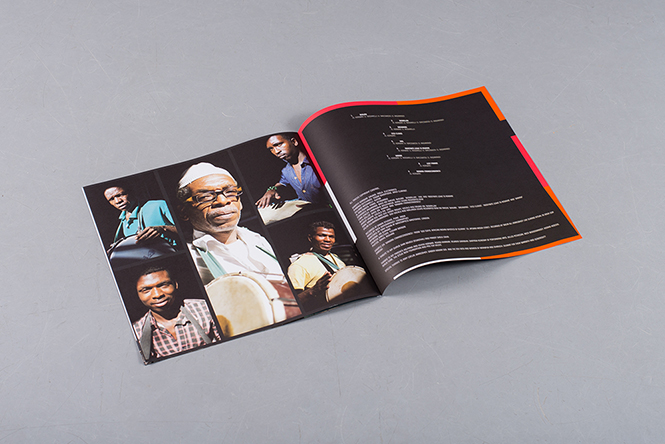 Inside the printed sleeve is a 12″ booklet, displaying large-format photos from Korwar's trip and a profile of the five-man Sidi drum troupe and the Malunga bow featured heavily on the album.
Both reflect the complex roots of the music, their polyrhythms reflecting an African heritage, in contrast to traditional Indian drummers who play in unison.
And yet, as Four Tet says, the album is more than the sum of its parts. "His album succeeds in bringing these things together in an elegant way, but it's his own style and ideas that come through the most in the music," much like the Sidi's colourful handmade quilts. "Refreshingly different, this is a deep and powerful listening experience."
Sarathy Korwar's Day To Day is released on 8th July. Pre-order your copy here and check out the record in more detail below.
Photos by Michael Wilkin.