Published on
November 4, 2014
Category
Features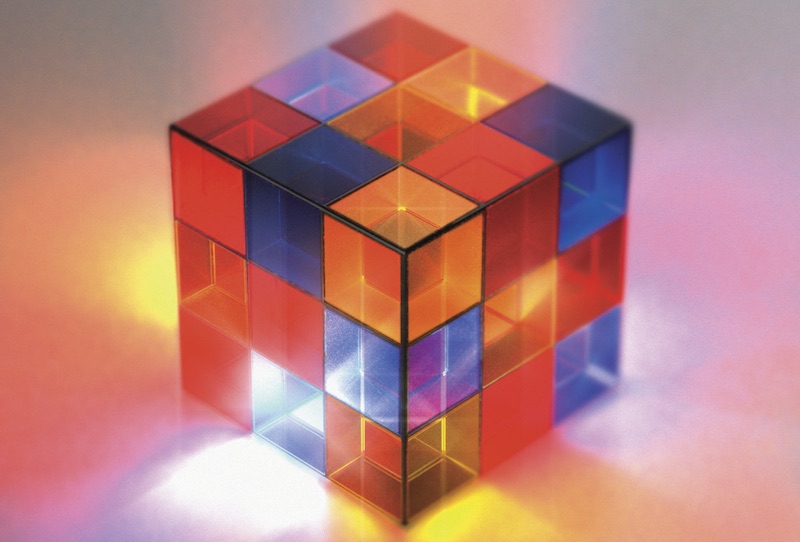 Groove Armada's Tom Findlay breaks down all twenty tracks from his new Late Night Tales selection.
"It is 1983 and you've just stepped into your Ford Capri with your girlfriend Julie. You live in Harlow, but in your head you're really somewhere near Salou in Spain, next to your yacht. But the thing you really love is soul and they play nothing but at Sups in Loughton…" Alright, so you may not have owned a Ford Capri, gone clubbing in Loughton or even been alive in 1983, but if you had had a girlfriend like Julie she'd almost certainly have had Automatic Soul at her birthday party. And the thing is, you'll probably have enjoyed it a little more than you let on too.
From hits like Mtume's 'Juicy Fruit' and Thelma Houston's 'You Used to Hold Me So Tight' to the relative obscurity of George Franklin Smallwood & his Marshmellow Band, Automatic Soul will take you there, even if you've never been. Compiled by Groove Armada's Tom Findlay for Late Night Tales, it's a focussed look at a genre not usually given such credence, packed with big drums, power synths, bombastic vocal delivery and the odd perfectly misjudged, overtly earnest music video.
With the comp out now, we asked Tom for a commentary on all twenty tracks on the album and had a little dig ourselves to uncover the records where you can find them. The sleeves themselves are a treat to behold.
---
Words: Tom Findlay
---
In 2012, I delivered a Yacht Rock mix for the Late Night Tales series, Music For Pleasure, and I really enjoyed the voyage of discovering that my 'yachting' took me on. With previous compilations I've delivered as Groove Armada (in conjunction with the other half, Andy) it's always been a case of picking tracks from totally across the board and trying to deliver a vibe.
Automatic Soul, like Music For Pleasure, is based very much on a sound. It's a sound that I feel has been overlooked: 80s R&B-infused music, with drum machines, synths and invariably brilliant vocals. It's formed the bedrock of my rare groove sets for all the years I've played. It's not the most fashionable, but to me it's the perfect marriage of technology and soul, hence the title for this album, Automatic Soul. There are plenty of songs I could have included, and no doubt some that I shouldn't, but I've tried to represent what's best to me from this era. It's not a classic Late Night Tales. It's a pretty personal journey, which I hope some of you might be willing to share.
Late Night Tales presents Automatic Soul is out now as digital, CD and triple vinyl editions. Click here for more info and to order a copy. There's also a launch party (spoiler: it's not at Sups in Loughton) taking place on 16th November with sets from Findlay and recent VF mixer Bill Brewster, which you can find out more about here.
As ever you can listen to all twenty tracks in this feature via this Youtube playlist, or hear them individually as you go. Click on to the next page to begin.
---
Mtume
'Juicy Fruit' from Juicy Fruit
(Epic, 1983)
Have been a big Mtume fan forever, it seems. This is the track everyone knows them by, so we've done an edit that just grooves it all out into something that hopefully feels more fresh. As a band they mined this drum machine, pad and soul vocal sound for a few years, and it's always sounded blissful to me ears.
---
Sugardaddy feat. Ronika
'Don't Look Any Further' (originally by Dennis Edwards)
(Exclusive Cover Version)
This is a pretty dubbed-out version of a true soul classic, the original version by Dennis Edwards was a huge favourite of mine growing up, but sonically it sort of fell outside the vibe we were aiming for on this comp. The vocals are by Nottingham's finest Ronika and BVs by Tim Hutton. It's recorded under the Sugardaddy moniker that is me and Tim: expect new material in 2015.
---
Meli'sa Morgan
'Fool's Paradise'
(Capitol Records, 1986)
A total classic. There are a few versions out there of this tune, but this is the one for me. A proper boogie soul jam.
---
Bits & Pieces
'Don't Stop The Music'
(Mango, 1981)
The best-known version of this track is by Yarborough and Peoples but I came across this version on a Compass Point compilation and you can hear the 'Island' vibes. It's sort of stretching the Automatic Soul tag is this one, but I loved the chorus, and felt it brought a different sound and feel to the compilation.
---
Zapp
'Heartbreaker (Part I, Part II)' from Zapp III
(Warner Bros., 1983)
Had to have something by Zapp on here. The producer Roger Troutman found the talk box, fell in love with it and a career was born. Made loads of killer albums, and so much of this formed the basis of G-funk. Snoop Dogg would not have been the same without Zapp.
---
Timex Social Club
'Rumors'
(Jay Records, 1986)
A real big after-hours club tune for me. Has a rawness about that 80s sound that I love. Suspect this is a track Chromeo must have dug growing up.
---
George Franklin Smallwood & Marshmellow Band
'You Know I Love You'
(Smallwood)
This is really new to me, and I came across it on an album re-released by the brilliant US label People's Potential Unlimited (do check it). He's got a gorgeous gravelly soul voice, and the chorus is pure and uplifting.
---
Royalle Delite
'I'll Be A Freak For You'
(Skyview Records, 1984)
Back in the 'Rumors' vibe, raw drum machine-fuelled '80s production. I love the simplicity of it, and the distinctly unimpressed-sounding Debbie Debs style vocal delivery.
---
René & Angela
'I'll Be Good'
(Club, 1985)
If there were one band that had to feature on this album then Rene & Angela would be it. I fell in love with them after buying a 7″ of 'Secret Rendezvous' and this was on the flip. There was definitely an '80s soul thing of the Him vs. Her vocal delivery and this one takes it to the max.
---
Donna Allen
'Serious'
(21 Records, 1986)
Another stone cold classic. Heard this again when we were running Lovebox about 5 years ago in a small, sweaty tent and fell in love with it all over again. The big, thick chorus vocals is everything that's great about that '80s vocal production style to me.
---
Change
'Change Of Heart' from Change Of Heart
(Atlantic, 1984)
Change are just a super versatile band, they nailed some great disco tunes in the late 70s then came to life on the 80s. Love the production on this, the vocals are bliss. It's a big tune, and y'all know it, but didn't feel complete without this.
---
The System
'You Are In My System' from Sweat
(Mirage, 1983)
A thank you to Greg Wilson, who tipped me off about this band. I went on a Discogs search and bought pretty much everything they made, and it's well worth checking out… definitely not a one-track band but this being the one that literally made their name, I had to feature it on the comp.
---
The Gap Band
'I Owe It To Myself' from Gap Band 8
(Total Experience Records, 1986)
This takes me back to my days DJing in Manchester. Was a real jam for me then, and has completely stood the test of time. They'll always be better known for doing that rowing boat thing on the disco floor, but this is The Gap Band at its finest.
---
Alexander O'Neal
'What's Missing' from Alexander O'Neal
(Tabu Records, 1985)
I sort of know this track is one of the ones that's going to divide opinion. Alexander O'Neal has always been just on the right side of wrong. Tracks like 'Criticize' and 'Saturday Love' define an era. 'What's Missing' is a bit of a lesser-known track and showcases on of this era's greatest soul voices.
---
Thelma Houston
'You Used To Hold Me So Tight'
(MCA Records, 1984)
This version combines the deeply dubby remake (a producer's wet dream…) and the chorus from the original. It features signature lush '80s soul vocals, layers of brilliant harmonies, and some great FX.
---
52nd Street
'You're My Last Chance'
(10 Records, 1985)
This is a real recent discovery, and I couldn't believe they're a Manchester band. Sounds really fresh and utterly contemporary to my ears. Dropped it at Electric Elephant this summer and it sounded every bit as heavy as any house track I played that night.
---
Aurra
'You And Me Tonight'
(10 Records, 1986)
Everyone involved with this comp when to great lengths to secure this track, which is utterly essential to the sound of this album. Like the Gap Band, this was a big part of the funk sets I played in Manchester in the mid-90s and still play today when someone will let me. Not quite sure what this means, but the studio has especially 'baked' the master to bring it back into existence, that's how much we love you.
---
Samson & Delilah
'I Can Feel Your Love Slippin' Away'
(Saturn Records, 1984)
A big thank you to Dave Lee/Joey Negro who included this one his brilliant Destination Boogie CD. It's as that title suggests on the disco/boogie end of the Auto Soul spectrum but think it flows beautifully in the mix and I'm a sucker for a funky arpeggiator.
---
Wish ft. Fonda Rae
'Touch Me (All Night Long)'
(KN Records, 1984)
This is definitely when '80s moves to house. I grew up in Cambridge and this was a big big record in my late teens. I think from hearing tracks like this we all started going to see our local hero DJ Harvey in the Zapp in Brighton. Maybe he never played this record, but somehow the two scenes feel entwined to me.
---
Sharon Brown
'I Specialize In Love'
(Profile Records, 1982)
I've heard this track close a lot of nights. I know it's a big Secretsundaze favourite so I thought what better way to bring this comp to a close.
---