Published on
July 13, 2016
Category
Features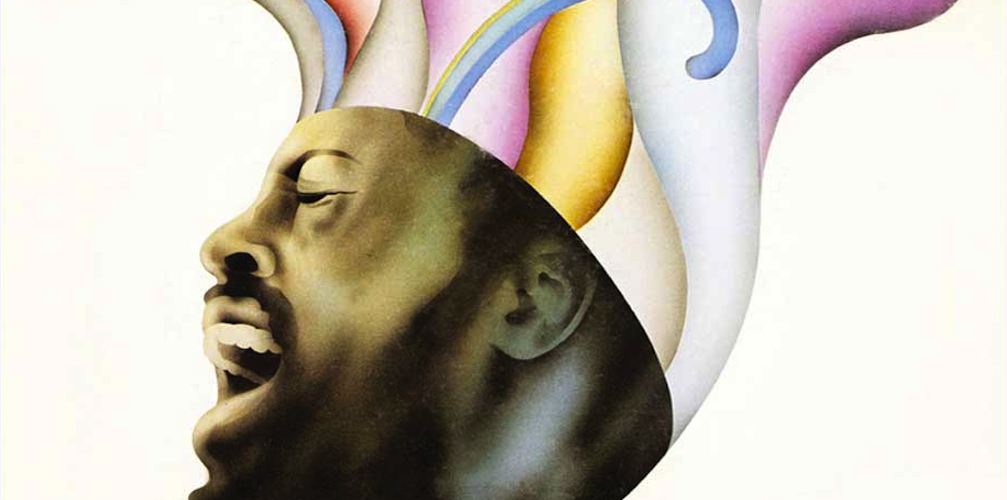 Leon Thomas had one of the most distinctive, powerful voices in modern music.
---
Words: Lexus Blondin
---
Leon Thomas was born at the height of the great depression into the industrial town of East St Louis in the free state of Illinois. At the time there was higher than average unemployment in the area, even higher among the black community. The city was spectacularly corrupt and Thomas channelled his experience into a form of the blues coloured by the freedom of the avant garde. Every bit as exciting now as it was then, for those who are about to discover Leon Thomas for the first time expect to find moments of familiarity as his work has been sampled by many hip hop artists.
Leon Thomas recorded 25 albums, however his earlier work remains unreleased. His career began in the early '60s, as a vocalist in the Count Basie Orchestra. By the end of that decade he had joined Pharoah Sanders' group, his work on the legendary album The Creator Has A Master Planpropelling Thomas to stardom and a new role as band-leader. His full deep sound even made it on to Roy Orbison's Pretty Woman. He sang for Kennedy and Johnson at their inaugural balls.
Regarded as a pioneer is his own right, his distinctive yodeling style emerged after an accident where he fell and broke his teeth. "I had eight stitches in my mouth. I couldn't do anything. Pharoah came by to see me and said: you can't pull out. I couldn't smile, I could hardly open my mouth but I went along anyhow," said Thomas.
A raspy, soulful voice that combined yodeling and throaty voice styles and resembled Native American or pygmy chanting, Thomas' unique vocal style has influenced a huge range of musicians, including James Moody, Tim Buckley and Bobby McFerrin to name a few.
---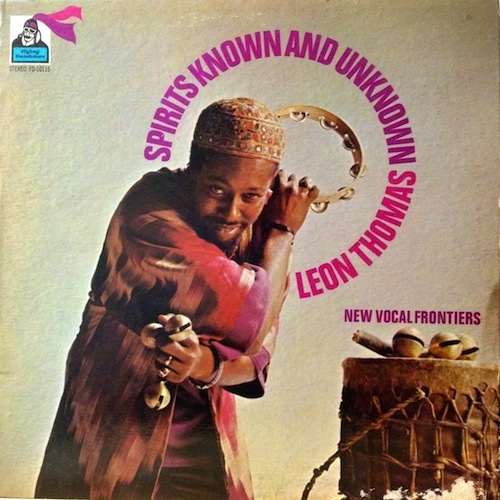 Leon Thomas
Spirits Known And Unknown
(Flying Dutchman, 1969)
Thomas' first album on Flying Dutchman is one of the most important jazz vocal albums of its time. It features the visionary track 'The Creator Has A Master Plan' co-written with Pharoah Sanders. The song became a hit on FM radio, selling over 100,000 copies, an extraordinary amount for a jazz album by an ostensibly "free" player.
The album features some heavy weight musicians including bassist Cecil McBee, flutist James Spaulding, Roy Haynes, Lonnie Liston Smith, Richard Davis and Pharaoh Sanders and is rightly regarded as one of Thomas' finest recordings.
---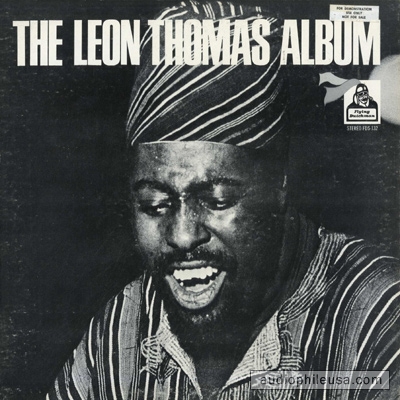 Leon Thomas
The Leon Thomas Album
(Flying Dutchman, 1970)
Leon Thomas' second album for Flying Dutchman expanded on his debut offering. In contrast to his previous album which features only a small handful of musicians, Thomas really pulls out the stops (and extra budget) to draft in five horns and a rhythm section matched by a strong percussion section. This was a far cry from the minimal layers of orchestration in previous works. Thomas lets his imagination and creativity fly as jazz luminaries Roy Haynes and Billy Cobham, Billy Harper, Donald Smith, James Spaulding, Sonny Morgan, Ernie Royal are enveloped in female chorus. It's a truly fantastic trip with long and dramatic build-ups into aural bliss.
---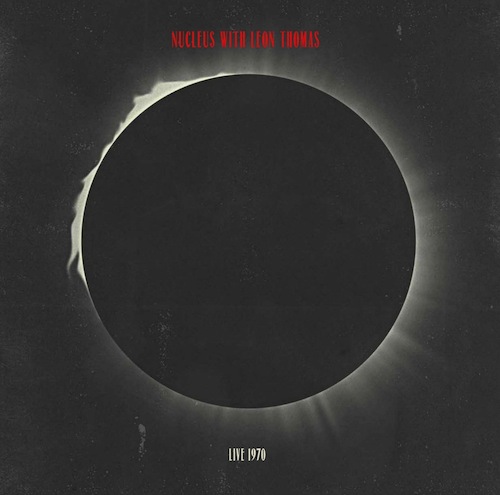 Nucleus with Leon Thomas
Live 1970
(Gearbox, 2014)
This album was recorded on June 1970 at the soon to become legendary Montreux Jazz Festival. This seemingly unlikely pairing between the British jazz rock pioneers and Thomas was born from a previous collaboration during his two week residency at London's Ronnie Scott's Club earlier that year.
This album is important for several reasons. Aside from capturing a historically significant performance, it also demonstrates the sheer versatility of Nucleus, who sound like they had been backing Thomas for years not just weeks. Chris Spedding's inimitable Telecaster comping is instantly recognisable.
---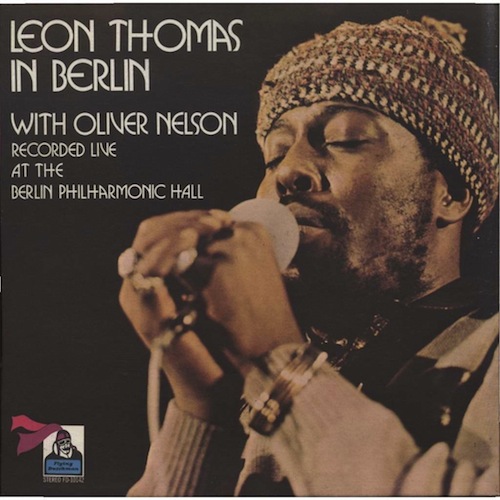 Leon Thomas with Oliver Nelson
In Berlin
(Flying Dutchman, 1971)
Thomas flew to Berlin for this one-off concert with the great saxophonist Oliver Nelson who was also playing at the festival. Nelson told Joachim Berendt, the German jazz critic responsible for the Berlin Jazz Festival that he had rarely felt so deeply in playing, adding that his work achieved "a new dimension of freedom without ever becoming chaotic".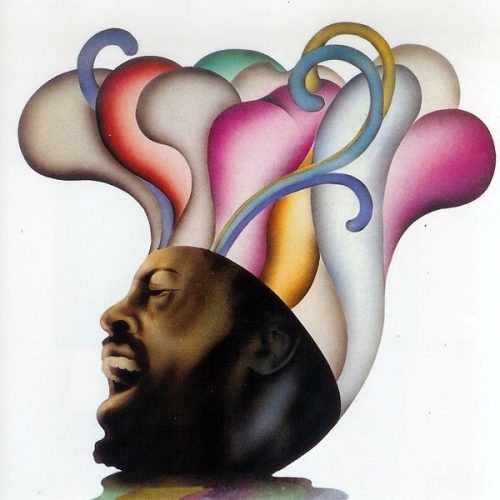 ---
Leon Thomas
Blues And The Soulful Truth
(Flying Dutchman, 1972)
Blues and the Soulful Truth is among Thomas' most enduring recordings, either as a leader or sideman. Hear his trademark, otherworldly modal improvisation on Gabor Szabo's exotic classic 'Gypsy Queen' on a record which features fusion giants like Brazilian percussionist Airto Moreira, ex James Brown saxophonist Pee Wee Ellis, Bernard Purdie on drums, Neal Creque on piano and guitarist Larry Coryell.
The album is a tour through the depth and dimensions of Thomas' vocal abilities, at ease in a wide range of African American musical traditions, proving that he was far more than a free jazz singer.
---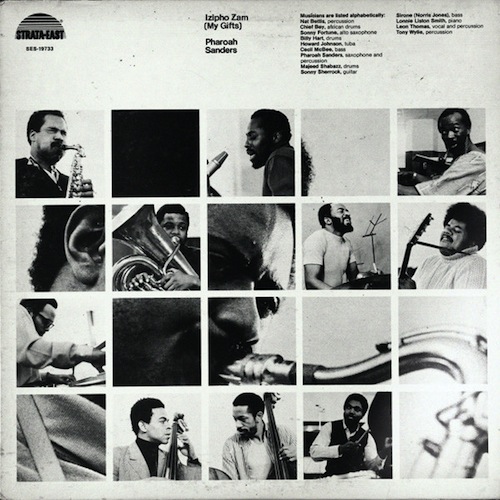 Pharoah Sanders feat. Leon Thomas
Izipho Zam
(Strata East, 1972)
Two years after the death of his mentor John Coltrane, and just before signing his own contract with Impulse! Pharoah Sanders finally got around to releasing an album as a leader. Izipho Zam was recorded in 1969 with an incredible cast of free jazz musicians for the label Strata East.
The set begins with a gorgeous soul tune 'Prince of Peace', with Thomas delivering his trademark yodel, croon, and wail, backed by a sophisticated band of Smith, McBee, and Hart.
---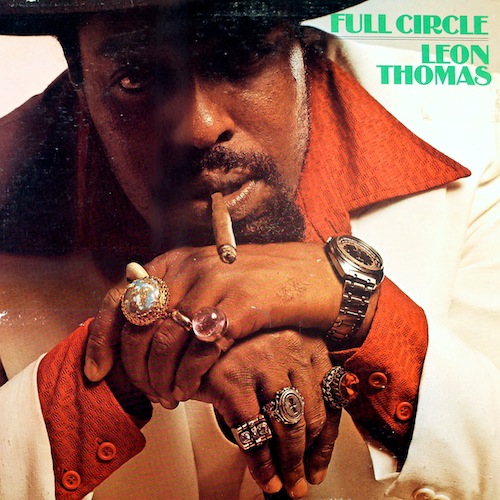 Leon Thomas
Full Circle
(Flying Dutchman, 1973)
Leon Thomas' final album for Flying Dutchman marked a watershed moment in his career. Prolific in the previous five-year period, with four studio albums and several live recordings to his name, Thomas only released a handful of singles and a couple of albums in the following years until his death in 1999.
Full Circle sold well without ever crossing over. Thomas went off to tour with Santana and never returned to Flying Dutchman. It was the end of a vibrant and productive chapter in his career.
---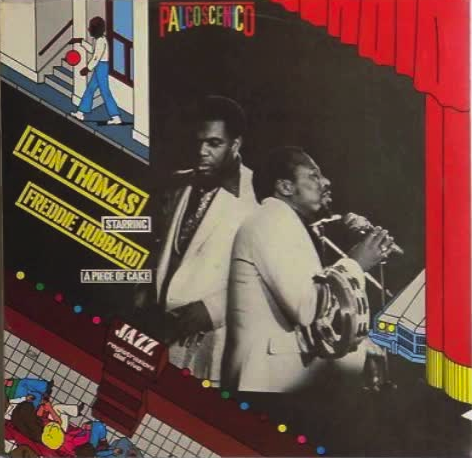 Leon Thomas
A Piece Of Cake
(Palcoscenico, 1980)
This LP was the last release by Thomas as a leader. The song comes from the first album released by Thomas Spirits Known and Unknown and features Freddie Hubbard on trumpet. It was recorded live in Milan and includes the first vocal versions of jazz standards 'Little Sunflower' and 'Night in Tunisia'.
---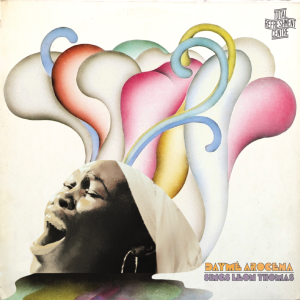 Daymé Arocena sings the Leon Thomas Songbook at St James The Great in London tonight, Wednesday 13th July.
Click here for tickets and more info.