Published on
July 13, 2016
Category
News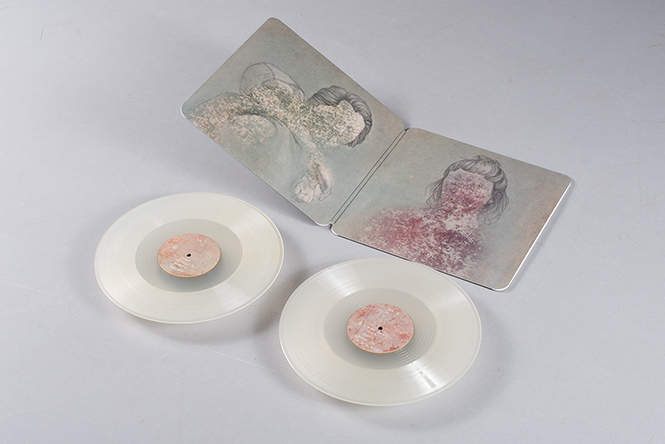 Invada release Sigur Rós-collaborator Alex Somers' latest soundtrack.
In his life after Portishead, Geoff Barrow has made a habit of releasing some of the most important contemporary film soundtracks. Responsible for Drive, Mr Robot and Ex Machina in recent years, his label Invada's latest offering is perhaps the most attractive of the lot; a hand-made gatefold sleeve with rounded edges, housing two 'milky clear' 12″ discs.
However, it's not just the package that's special here. As a producer Alex Somers has worked with some if Iceland's most pre-eminent musicians, among them Sigur Rós and lead singer Jónsi who lends his vocals to the recording. So when asked to produce the soundtrack to Matt Ross' acclaimed 2016 drama Captain Fantastic, it's no surprise Somers turned to the Nordic isle for assistance.
The bespoke illustrations which adorn three of the record's four panels were commissioned by Somers and created by Icelandic artist Ingibjörg Birgisdóttir, herself a prolific collaborator with the country's post-rock icons Sigur Rós, múm and Sin Fang.
Haunting faceless portraits of the film's protagonists (featuring Vigo Mortensen's character Ben Cash on the front), the sleeve captures the reflective melancholy of the moving score, bristling with a magical and restorative nostalgia perculiar to Somers' Icelandic collaborators.
Released in collaboration with Hollywood label Lakeshore Records and available now via the Invada website – where you'll also get an exclusive lithograph signed and numbered by Alex himself – check out the release in more detail in the gallery below: