Published on
June 26, 2020
Category
Features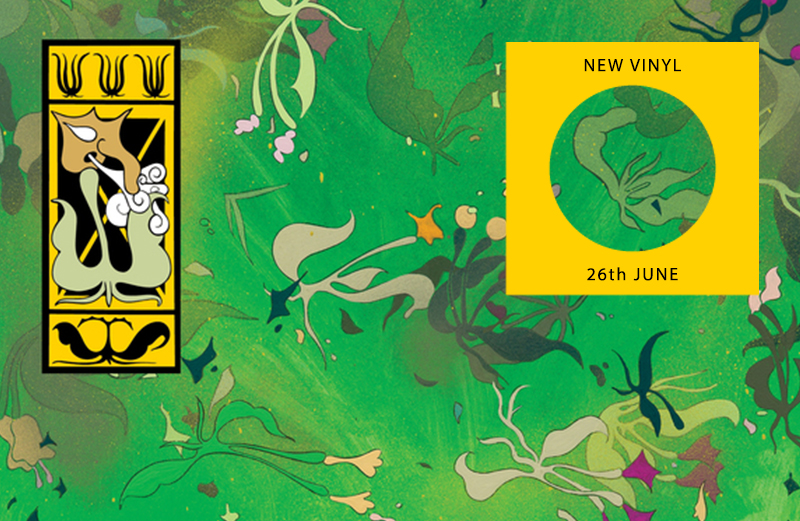 Halcyon soul, digi-dub, hazy ambient and more.
This week's rundown is by VF's Gabriela Helfet and Lazlo Rugoff, alongside Lucie Stepankova, James Hammond and Emily Hill.
---
Singles
---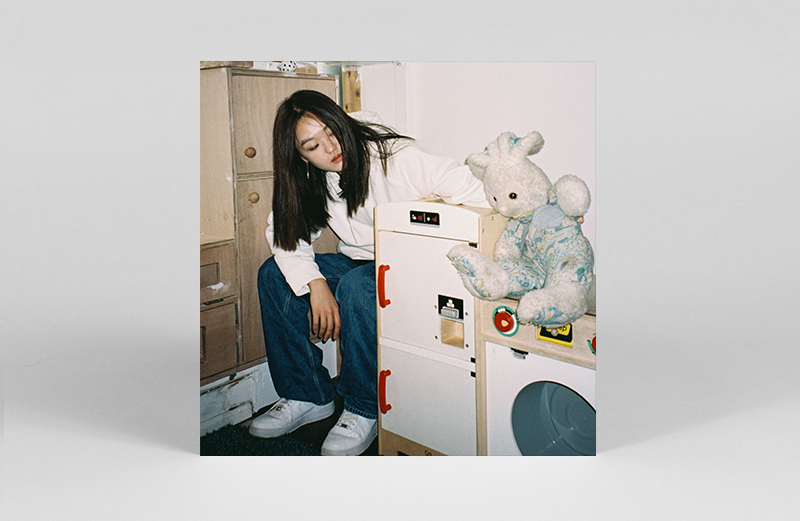 Park Hye Jin
How Can I
(Ninja Tune)
South Korean producer Park Hye Jin steps up to Ninja Tune with her six-track EP How Can I. Launching into proceedings with the ethereal house of 'Like This', Park doesn't stay on this tip for long, swiftly shooping her way across techno, lo-fi r'n'b and footwork realms. Regardless of the style she's exploring on each track, there's a dreamlike quality throughout thanks to her hypnotic use of synths. From these elements, Park has created an EP that's the perfect hue for repeat plays during incoming summer days. – GH
---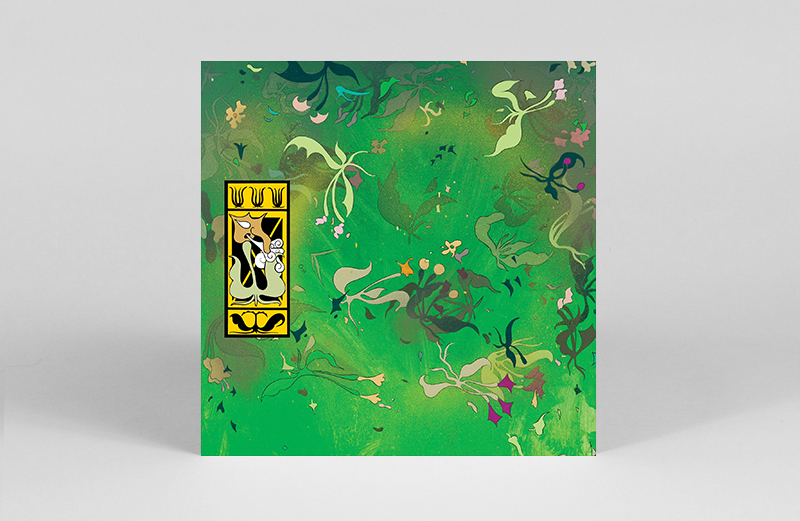 Shakey Shakey
Shakey
(Palto Flats)
With a love of digi-dub, off-kilter rhythms and processed sounds, Shakey brings together Silvia Kastel and Lizzie Davis' mutual talents for abstraction and confounding genre. Leaving plenty of space for experimentation, the EP is as happy to sink back into ambient realms as it is to embrace a certain dischord and follow the trails it sets forth. – JH
---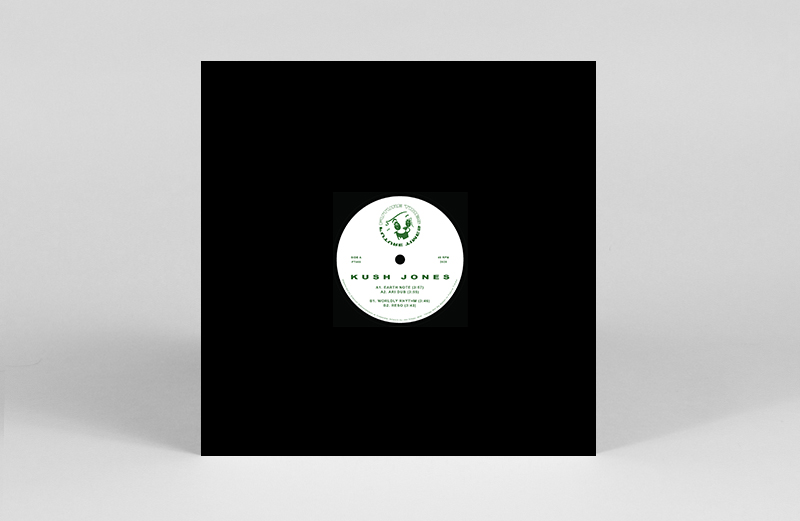 Kush Jones
Kush Jones
(Future Times)
Following Kush Jones' prolific Bandcamp output, the NYC producer makes his vinyl debut with a four track EP on Max D's Future Times imprint. Mixing footwork influences with techno and house, the EP traverses from techno sensibilities and glittering synths of opening track 'Earth Note', to kaleidoscopic percussive layers on 'Ari Dub'. On the flip, there's a sense of innate freedom imbued in the jauntiness of 'Worldly Rhythm', while closing track 'Reso' appears like a vibrating runestone graciously flung down from the inhabitants of lost dance floors. -LR
---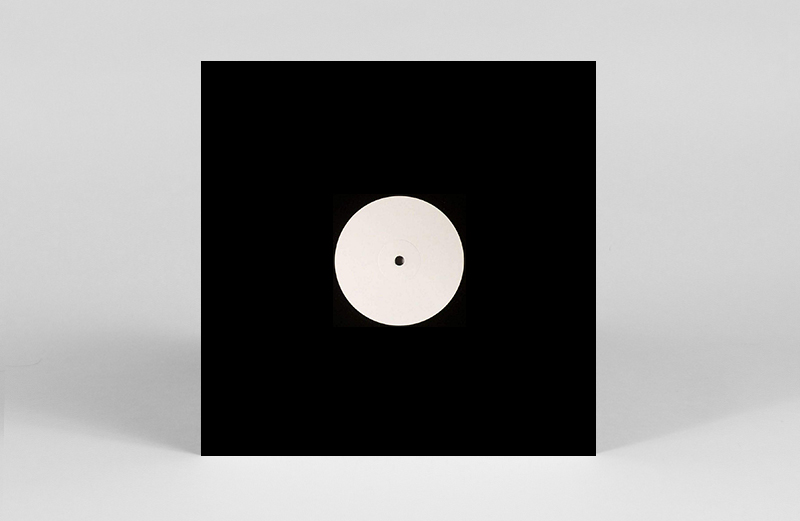 Kelly Lee Owens x Coby Sey
'Melt'
(Smalltown Supersound)
Smalltown Supersound releases an exclusive white label press of Kelly Lee Owens 'Melt' featuring a remix by the talented Coby Sey in honour of Love Record Stores day 2020. Sey, one of the co-founders of the progressive music collective Curl, which consists of artists such as Brother May and Mica Levi, has been forging a powerful path in creative production in recent years. His 2017 release on Nick Tasker's Whities – Whities 010 – proved a definitive projection of his musical capabilities as he fused spoken word and stripped-back electronic melodies. Having since been enlisted on remix duty for artists such as Kolida Babo for London label MIC, Sey always delivers an off-kilter perspective. In the case of Owens, when fused with the bouncey electronic narrative of 'Melt', it proves to be sonic success. This is a limited-press, vinyl only offering, so don't sleep. – EH
---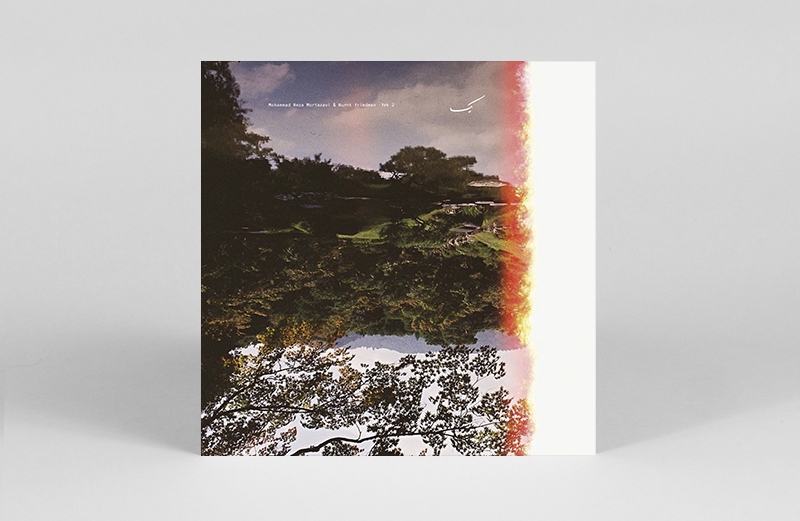 Mohammad Reza Mortazavi & Burnt Friedman
YEK 2
(Nonplace)
Following duo YEKs 2017 debut collaboration, percussionist Mohammad Reza Mortazavi and electronic music avant-gardist Burnt Friedman reunite again with a new four-tracker on Friedman's own Nonplace imprint. YEK 2 is a tour-de-force of controlled chaos with all the elements mingling together right at the edge of disintegration. The complexity of Mortazavi's tombak technique and his out-of-grid timekeeping set the stage for for Friedman's experiments to bubble through and bind the erratic sonic fabrics together into heady dancefloor hybrids, including elements of IDM, house and dub. – LS
---
LPs
---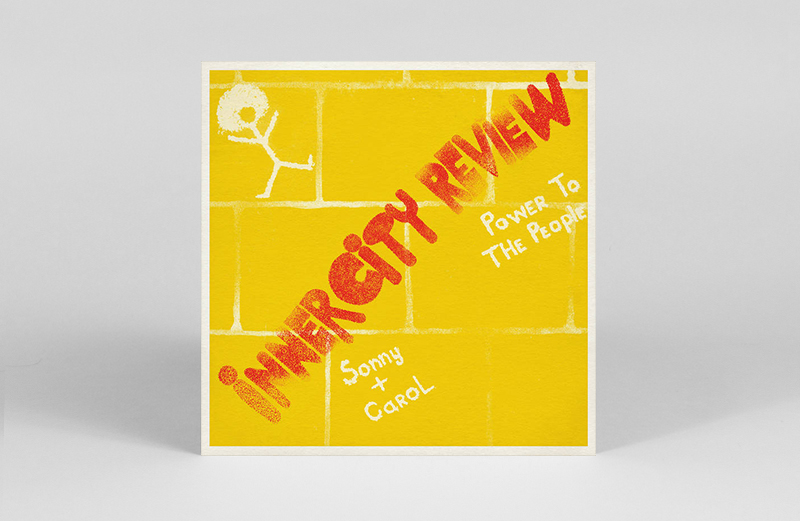 Various Artists
Inner City Review
(Arc Records)
Gilles Perterson's Arc reissue sub-label resurrects soul compilation stunner Inner City Review, and it could not come at a more needed time. Showcasing the work of producer and multi-instrumentalist George Semper – though only credited on two tracks, he was at work behind the scenes on across the entire collection – it features songs by Jimmy Hayes, Lewis Flournoy, Love Affair with Troy Raglin and The George Sempler Orchestra. Love Affair's 'You're So Good To Me' is a particular highlight, on what is already a standout record – a 'should have been a total classic', low-slung, beauty lead by Raglin's halcyon, heartrending vocals throughout. – GH
---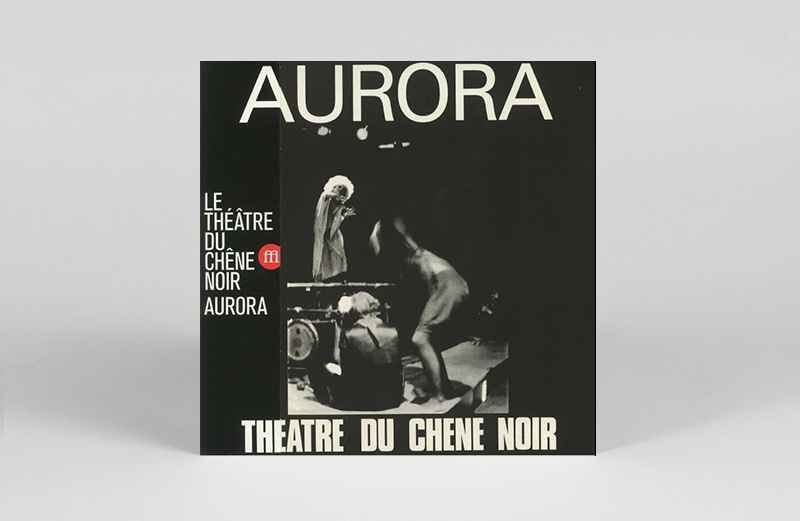 Théâtre Du Chêne Noir D'Avignon
Aurora
(Souffle Continu)
In 1971, a group of actors from Théâtre Du Chêne Noir D'Avignon, led by French playwright Gérard Gelas, took up residence in a 12th century chapel in the city. Their debut album Aurora – adapted from the original stage production of the same name – is now getting its first vinyl reissue via Souffle Continu. Telling the tale of the children who fight to protect Earth from a specifies of bird-like creatures who fly across the galaxy enslaving planets, the album presents an eclectic array of thrillingly avant-garde sounds – from growling French vocals and ritualistic murmurs, to haunting flutes and flashes of erratic drums. Well suited for summer solstice listening – or for any sacrificial rituals you may have planned in the future. -LR
---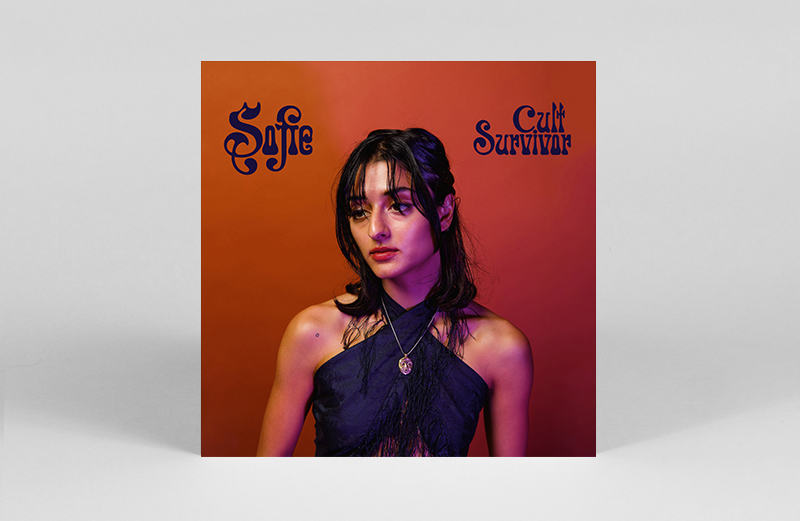 Sofie
Cult Survivor
(Stones Throw)
Stones Throw stalwart and classically trained musician Sofie unveils her self-produced debut album Cult Survivor on the label. Throughout, she presents a series of steady-lo-fi basslines with offhand lyricism – mixing simple, effective chord sequences and vocal distortions, laid over steady '80s-'90s poolside percussion. Sofie also incorporates a retro meets glam aesthetic in melodies like 'Asleep', adding a welcome psychedelic feel to the LP. – EH
---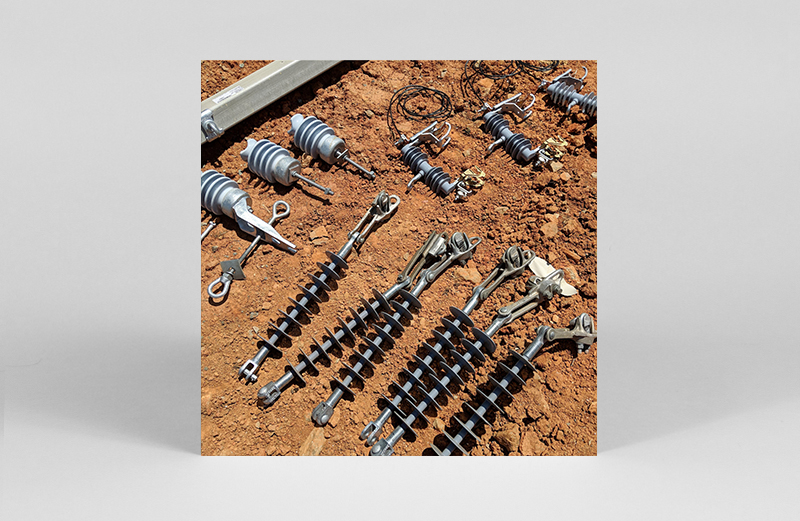 Ben Bondy
Sibling
(Experiences Ltd)
Effectively doubling itself during creation, Ben Bondy describes his debut 2LP set as being "two parts to one being. Kinda like the way the bonds of siblinghood-friendship work." With a subtly glitched undercurrent throughout, and a host of pad sounds offset by rhythmic punctuation, Sibling strikes upon a formula for a shifting ambient counterpoint that has no problem sustaining its haze over four sides of vinyl.
---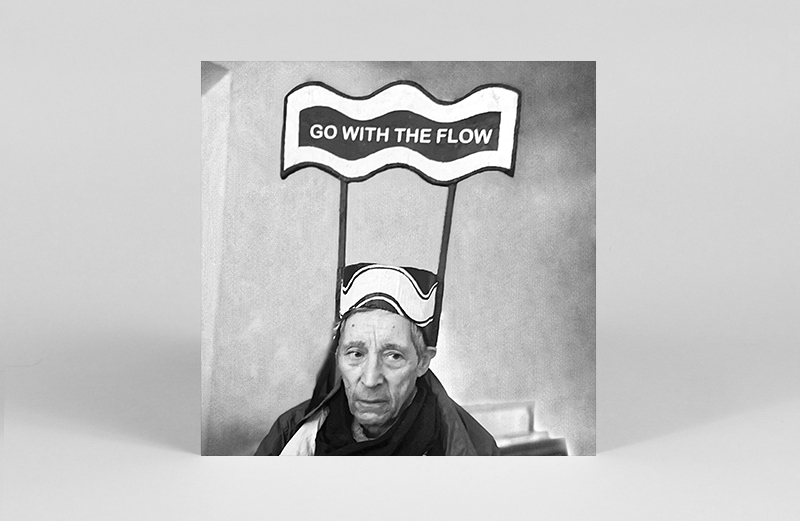 Deadbeat & Paul St. Hilaire
4 Quarters Of Love And Modern Lash
(Another Moon)
Prolific Canadian producer and sound artist Scott Monteith aka Deadbeat revisits his 2014 collaboration with legendary Dominican vocalist and musician Paul St. Hilaire aka Tikiman, the voice of Rhythm & Sound. 4 Quarters Of Love And Modern Lash is a series of four long-form meditations on the darkness simmering within and around us, the monumental turns of events that evaporate from the grasp of our control. Monteith's sonic mastery becomes apparent from the outset with experimentation laying groundwor for the first encounter with St. Hilaire's lyricism weaving through lofty basslines on 'War Games'. Following up, 'Check What Time It Is' is a rework of Deadbeat's 'Waking Dub' animated by Tikiman's storytelling, 'Mind Control' introduces a brighter, house-leaning hue with soft noise interferences and computerised vocals while 'Yesterday's Dreams' concludes by soaring further above the shadowy densities of the first half of the album into radiant terrain. – LS