Published on
October 23, 2020
Category
Features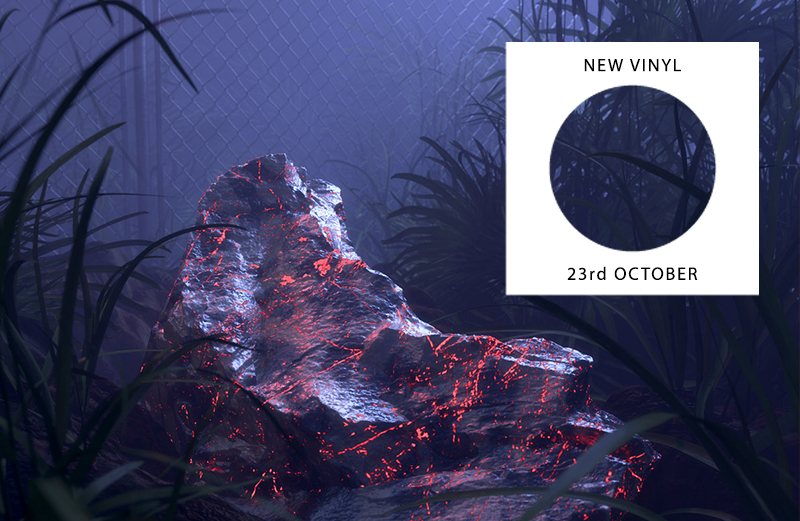 Kampala drums, London shoegaze, Los Angeles horrorcore rap and more.
This week's rundown is by VF's Gabriela Helfet, alongside Jesse Bernard, Lucie Stepankova, James Hammond and Emily Hill.
---
Singles
---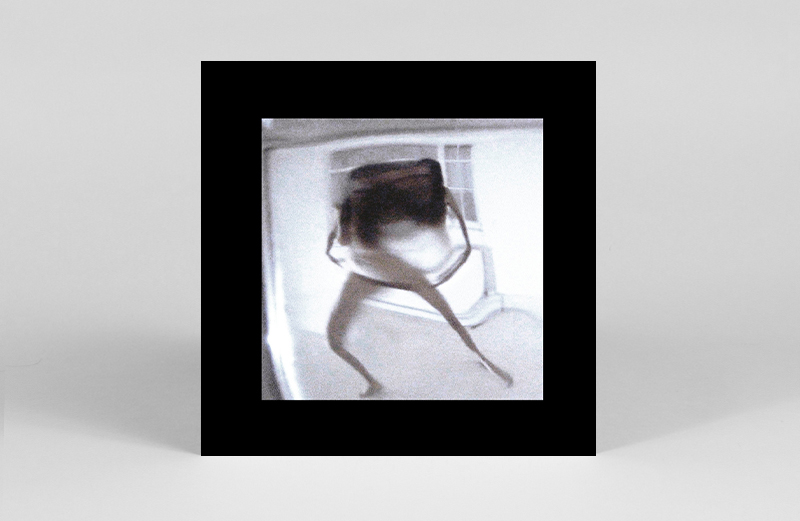 Penelope Trappes
Eel Drip
(Houndstooth)
Building on a songbook of slow shifting melody that readily welcomes the spectral, Penelope Trappes' Eel Drip reaches out to the idea of honouring the dead and "the passing of lives, within you and beyond you." With voice as its keystone, the EP sets all manner of atmospherics in motion, binding its carefully measured pace to visions of eels and sounds resting between worlds. – JH
---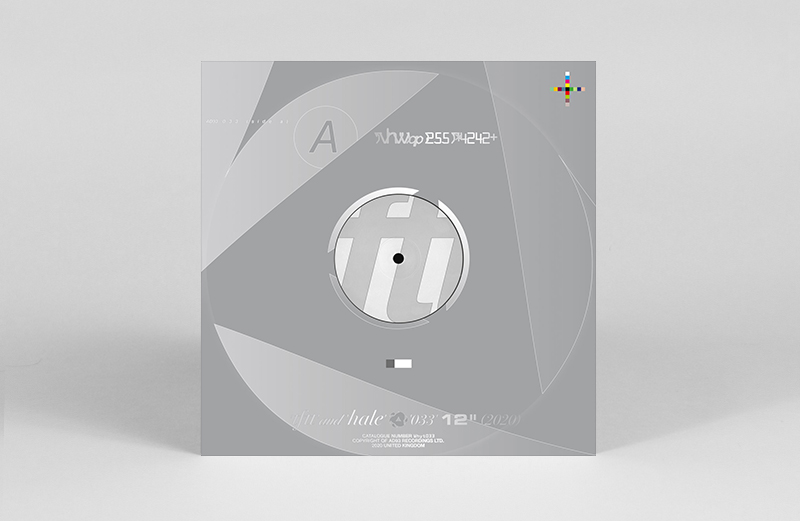 Bambounou
033
(AD 93)
Bambounou returns to AD 93 with a hypnotising two-tracker, following his debut on the label last year. Drawing influences from his trifold French-West African-Polish background, Bambounou's music marries UK techno pizzazz against a backbone of African drumming, while also stretching to territories of sci-fi electronica and trance. His latest offering is no exception – a glossy take on trance-esque, bare-bones techno leaving a trace of '90s flavour on the tongue. 'TFTT"s clear-cut, kick-and-snare combo rushes forward, and rolls under, its feather-light pressured bassline, its rising and falling futurist sequence, and the Detroit-like chimes and swirling springs. If there were clubs where we could gather at this moment, his psychedelic dance floor dystopia would assuredly become the soundtrack of our end-of-the-year, anthemic euphoria. – LS
---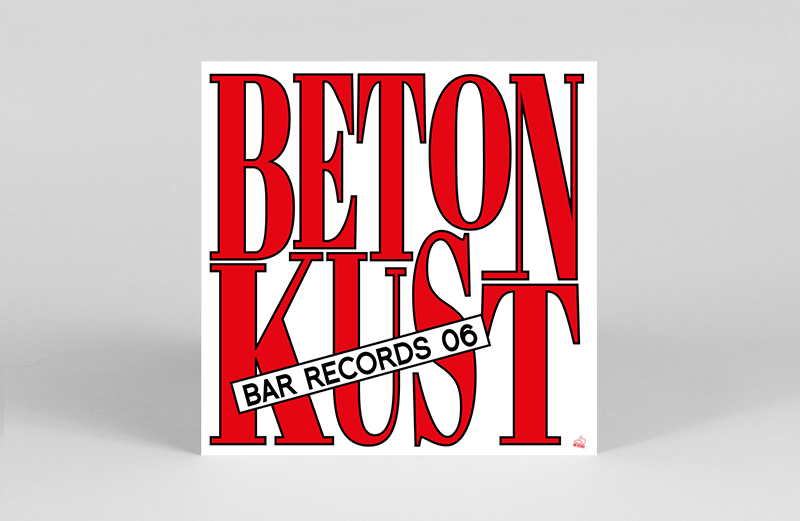 Betonkust
BAR06
(BAR Records)
Betonkust – the electronic extraordinaire known for soothing balearic-infused rhythmic collaborations with Palobomen II – reasserts his love for acid as he joins forces with Rotterdam based label Bar Records. Deep-synth baselines reverberate through cinematic melodies. Opener '1995×9000' holds a kind dreamlike ambience that people love about Bentonkust's productions, capturing that a rare romantic quality in dance floor orientated music. Elsewhere, other tracks on the EP glide through the depths of darkness – 'Nihilism For Beginners' is a throbbing glimpse of a sweaty room, whilst 'Sad Groceries' and 'Updating The Pain' sit somewhere between both pillars. – EH
---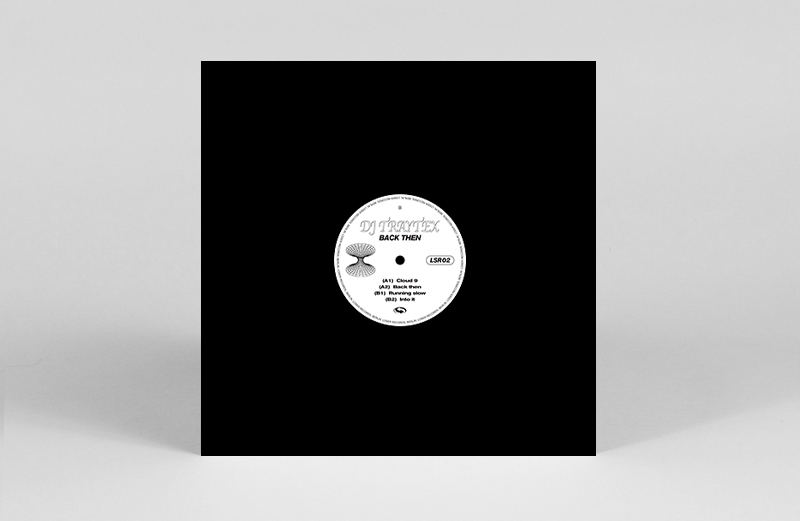 DJ Traytex
Back Then
(Loser Records)
It's ironic that the artwork for DJ Traytex's new EP Back Then is a Gameboy cartridge. He was learning how to use Ableton from the age of twelve, when most kids were probably playing the console instead. However, the EP does have a soundscape fit for a video game, thanks to its ambient melodies. It also covers terrain beyond cerebral noodlings, with the basslines offering further depths to the tracks. For a debut EP, it's a solid effort. It's just a shame that there aren't any raves for this to truly be enjoyed yet. – JB
---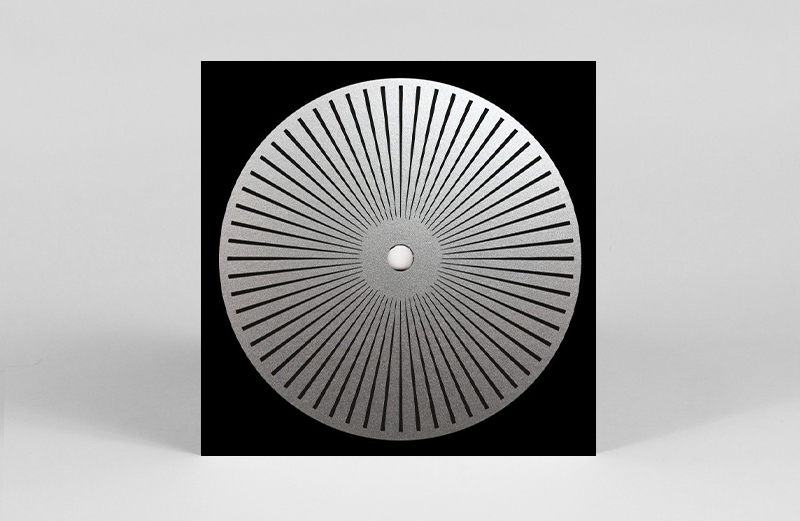 Dorisburg
House Organ For The Lonely
(Phonica Records)
Heads-down, eyes-closed techno is the order of the day on Phonica Records' latest EP from Dorisburg – House Organ For The Lonely. First, its titular track kicks-off proceedings with spaced-out blips that teleport you to acid terrains. Next up, the industrial grind of 'Fumana Prophecy' a low slung groove that dances its way across dub-hued machine whirs. Finally, Dorisberg closes the proceedings with 'Rhythm Paint' – a punchy percussive track that uses drum tonks to subtly rev-up the sonic engine, before looping in a blissful piano hook that will embed itself into your psyche. Taken as a whole, the EP is easily one of Phonica's finest of the year, from a producer who has confidently returned to the radar. – GH
---
LPs
---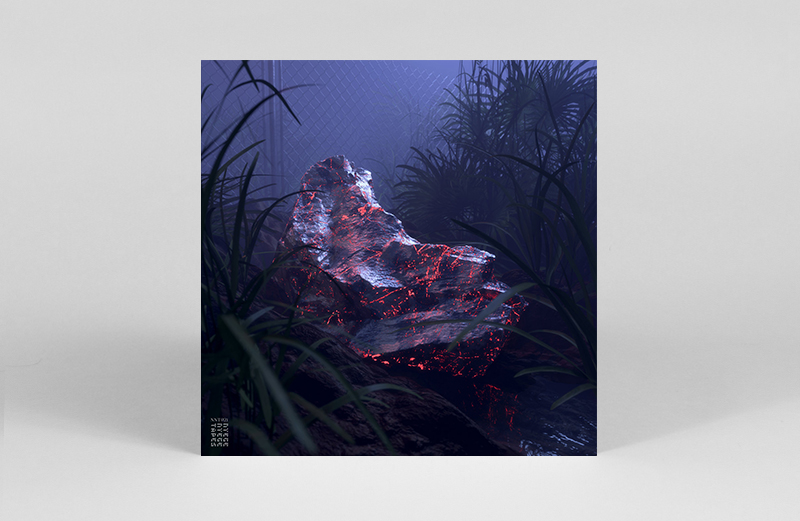 HHY & The Kampala Unit
Lithium Blast
(Nyege Nyege Tapes)
If there's one thing you can expect from Nyege Nyege it's that you cannot predict what genre they'll traverse from each stellar release to the next. However, it is guaranteed to be next level. Take the hyped-up kuduro dance of DJ Chengz followed by the demonic death metal of Duma earlier this year, for example. HHY & The Kampala Unit's debut album, Lithium Blast, is no exception to this – both in terms of its quality as well as its uniqueness. Mixing traditional Ugandan drumming with elements of jazz, dub, and techno (to name only a few), the group uses fierce horns as its hypnotic propelling force throughout. The result is equal parts raucous, melodic, bewitching and wholly singular. Inject every single Nyege Nyege record straight into our veins at once. – GH
---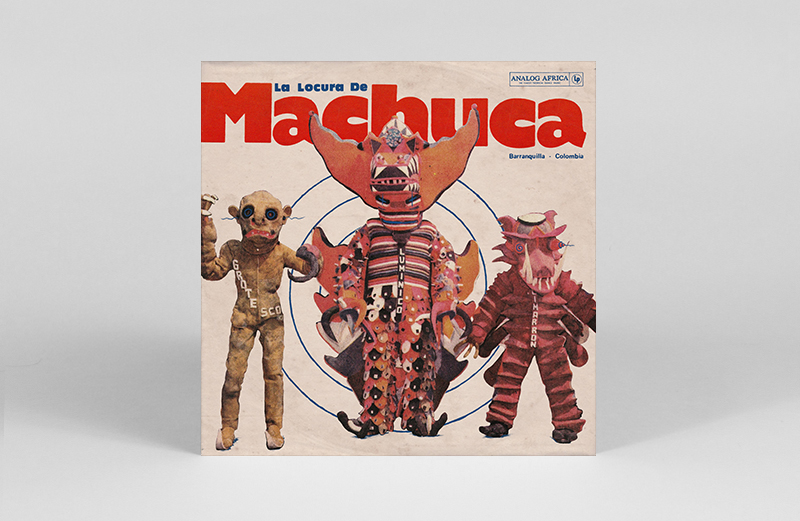 Various Artists
La Locura de Machuca 1975​-​1980
(Analog Africa)
As Colombia's biggest port, Barranquilla has long been a vibrant source of cross-pollinated sounds. La Locura De Machucha hones in on the years 1975-80, and a collective of artists hell bent on fuelling local pico systems with an incendiary blend of folkloric and international styles. Translating as "the madness of Machucha," the 'Machucha' in question here is Rafael Machucha – an ex-tax lawyer who started his own label as a means to push the limits of this burgeoning scene. Collecting both the familiar and lesser-known visionaries of Discos Machucha, this compilation is a must have for lovers of cumbia, champeta, and Afro-Carribean psychedelia. – JH
---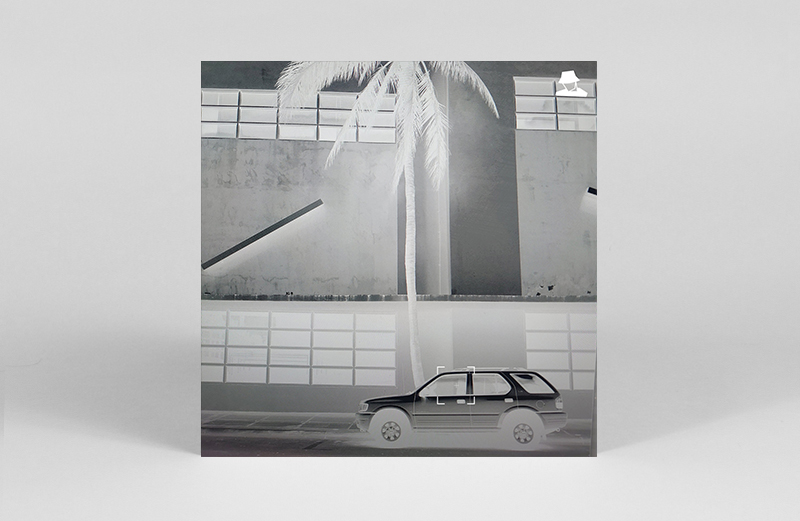 Actress
Karma & Desire
(Ninja Tune)
Actress' awaited latest album Karma & Desire features collaborations with Sampha, Aura T-09, Zsela, Christel Well, and Vanessa Benelli Mosell. Sonically, it's a consistently well-produced album; beyond that, it also confronts recurring narratives throughout Cunningham's music. To achieve this, Cunningham uses human voices rather than the robot machinations in albums past to explore the concepts of humanities' presence in the world. His melodies serve as modern soundscapes framing these vocals, and see him drawing on influences including juke, eskibeat, experimental synthesizer work. What unfolds is an uncompromising listen to the definitive sounds of the future. – EH
---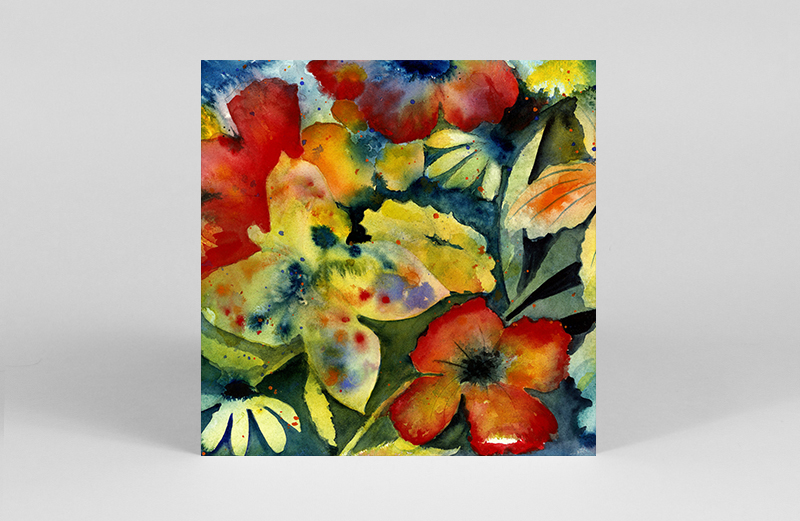 Adrianne Lenker
Songs
(4AD)
Adrianne Lenker is perhaps best known as a lead singer of the American indie rock back Big Thief, yet her solo songwriting path is just as – if not more – entrancing. With her latest outing of songs and instrumentals released on the well-respected independent British label 4AD, she comes one step closer to her own raw essence of songwriting. Songs was recorded in a cabin deep in the pine forests of western Massachusetts, during a time when the world stood still, inviting Lenker to take a break from her busy schedule to spend time with nature and herself. Songs is as much a celebration of inner life as it is a meditation on our connection to the world around us. It encourages us to stop and listen to the deep darkness of the night forest, and the sound of the sun's golden fingers running through the canopies, in between Lenker's candid utterings entwined in melancholic guitar landscapes. – LS
---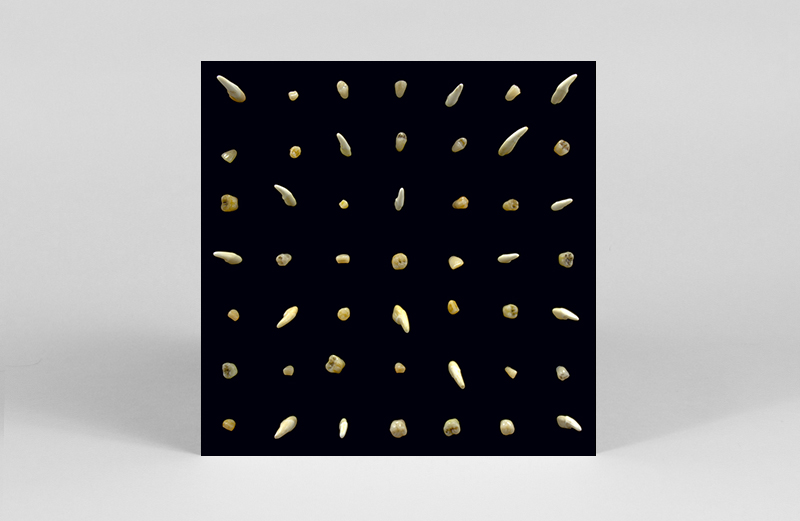 clipping.
Visions of Bodies Being Burned
(Sub Pop)
Coming right in time for Halloween, Clipping unveil their second album Visions of Bodies Being Burned. Sonically, as well as production-wise, these aren't your typical horror-rap beats – combining electronics with an overall sparseness that gives the album a sci-fi edge. Throughout, Daveed Diggs' vocals provide chilling yet imaginative, writing layered on top of William Hutson and Jonathan Snipes' ominous soundscapes. – JB