Published on
June 20, 2014
Category
Artists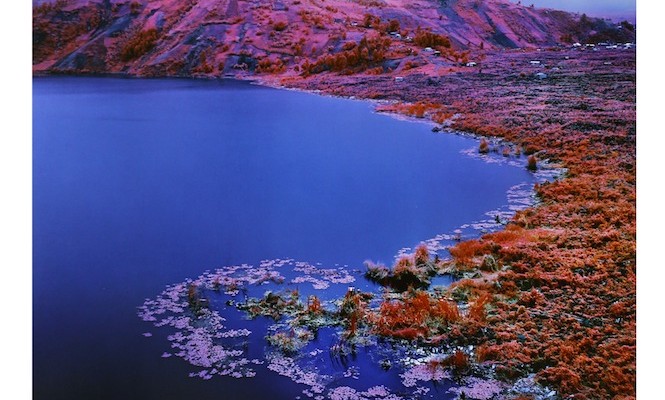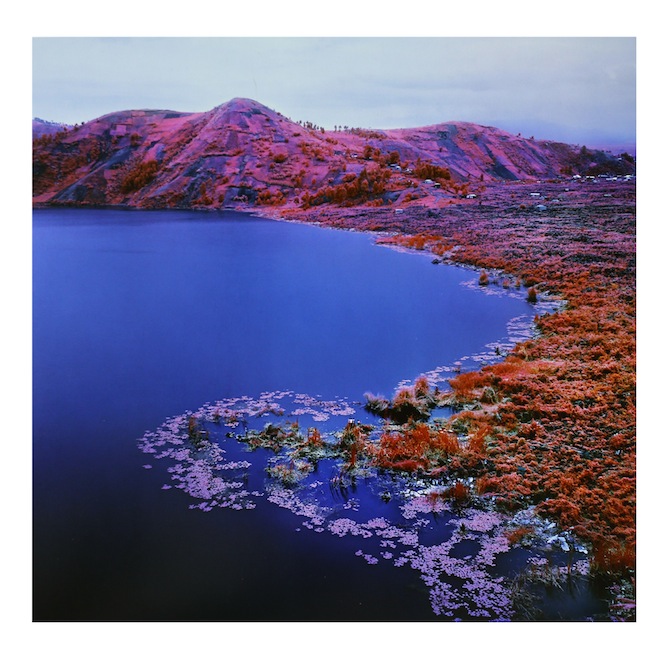 Electronic musician Ben Frost teams up with photographer Richard Mosse to soundtrack the award winning multi-channel video installation The Enclave.
The Enclave is the culmination of Mosse's work in eastern Democratic Republic of Congo, a place where 5.4 million people have died of war-related causes since 1998, yet which often loses visibility and receives little coverage in the mainstream media. Mosse brings to this overlooked humanitarian disaster a discontinued military reconnaissance film. This special film was originally developed to reveal enemy camouflage by registering an invisible spectrum of infrared light and rendering the green landscape in vivid hues of lavender, crimson, and hot pink. "Beauty," Mosse believes, "is the main line to make people feel something. It is the sharpest tool in the box." His discordant psychedelic color palette surprises viewers, compelling them to take notice, while offering multiple layers of signification.
For his London exhibition, The Enclave was expanded from six to eight double-sided screens. Installed in a large darkened chamber creating a physically immersive experience. This kaleidoscopic, disorienting installation is intended to formally parallel the conflict in eastern Congo, which is multifaceted, intangible, unknowable, and carried down mud paths by rumor and fear. Rebels indicted for human rights violations face off with Mosse's lens as he tries to undermine their arrogant machismo through a camp portrayal, shimmering in a field of flushed pink. A traditional photo-reportage approach to African war and its gritty black and white realism is overturned with surreal distortion, a kind of magical realism that pushes the viewer to a threshold with dreams and nightmares – a place in consonance with the absurd, disjointed, dreamlike experience of war itself, which Mosse and his team experienced firsthand in order to make this piece.