Published on
November 24, 2016
Category
News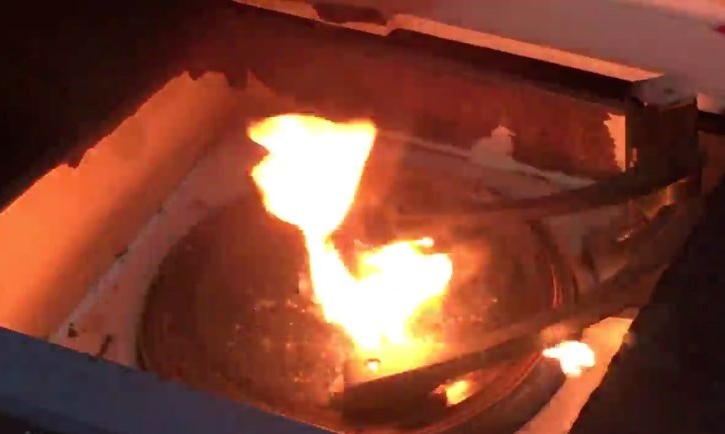 Sex Pistols acetate goes up in smoke.
Vivienne Westwood and Malcolm McClaren's son and Agent Provocateur co-founder, Joe Corré has burnt his original acetate copy of Sex Pistols' 'Anarchy in the UK', following an unsuccessful listing on eBay.
The burning was part of Corré's previously announced plans to destroy his entire collection of punk artefacts – worth £5 million – after becoming incensed by the establishment's co-option of punk.
"The Queen giving 2016, the Year of Punk, her official blessing is the most frightening thing I've ever heard," he said, "Talk about alternative and punk culture being appropriated by the mainstream. Rather than a movement for change, punk has become like a fucking museum piece or a tribute act."
Last week (17 November), Corré listed the Sex Pistols rarity on eBay to raise money for charity. Bidding started at £6,000 and reached £62,500 but failed to meet its ambitious reserve of £1 million. Corré then played the acetate on a turntable and set the lot on fire. You can watch the burning over at Dazed.
On Saturday (26 November), the 40th anniversary of 'Anarchy In The UK', Corré plans to head down to Camden to destroy the rest of the collection.
"It might be culturally significant to certain punk hangers on and freeloaders, but not to me anymore," he said. "The whole lot is going."