Published on
November 27, 2013
Category
News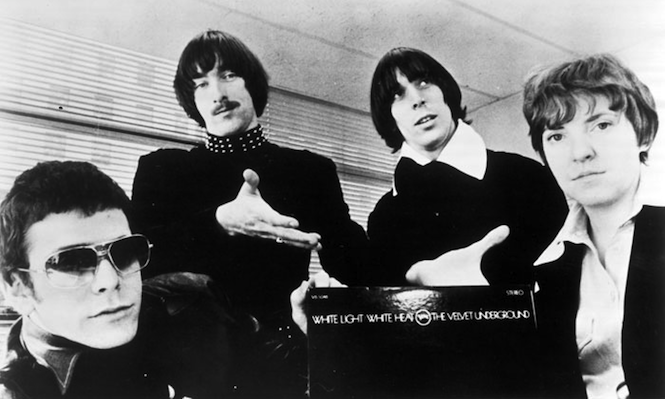 John Cale and Lou Reed's sophomore masterpiece remembered 45 years on.
As the tributes continue to pour in for the late Lou Reed who passed away last month, UMC have announced that they will be reissuing The Velvet Underground's superb second album White Light/White Heat 45 years after it was first released on Verve Records.
Released alongside the deluxe CD version, the 13-track double LP will bolster the remastered original with previously unreleased outtakes and alternate versions, giving an insight into the working relationship between Cale, Reed and the rest of the band, who were enjoying a degree of freedom having hewn themselves from the artistic Andy Warhol.
Recorded in just two days, Cale once called it a "rabid record" and one that was "consciously anti-beauty", a transgressive attitude that was reflected in the poor reception it received at the time. Forty-five years on, the crunching guitars and avant-garde lyricism (drugs, orgies and lobotomies) sound as fresh as ever.
The rejuvenated edition is set to be released on 9th December. Click here for more details.
Listen to wonderfully dry script 'The Gift' below: