Published on
January 7, 2019
Category
News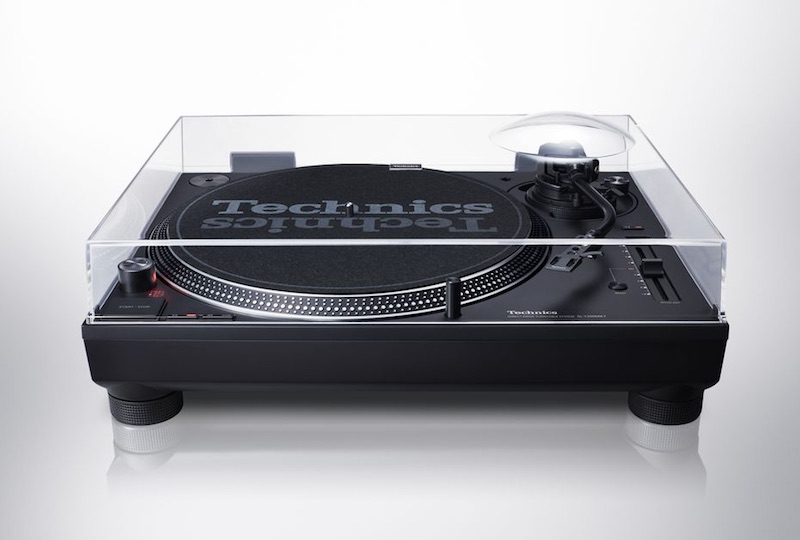 Aimed squarely at DJs.
Technics has announced the release of a new direct drive turntable, the SL-1200 MK7.
Read more: The evolution of the Technics SL-1200 turntable – an interactive timeline
Teased last week and unveiled at CES 2019, the Technics SL-1200 MK7 direct drive turntable follows Panasonic's revival of the Technics brand in 2016, when it launched the SL-1200G range.
Targeted at home listening and audiophiles, the SL-1200G seemed to turn its back on DJs, many of whom balked at the excessive price tag.
Now, eleven years since the release of the SL-1200MK6, the new MK7 model promises to only make minor adjustments to the design. As Technics explained during its CES press conference, "We wouldn't dream of drastically changing one of the most renowned products in music history."
Speaking at the event, Technics say they have "re-engaged the DJ community" with the MK7, introducing a new, lighter coreless direct drive motor. The MK7 will also have the ability to play in reverse (as long as your cartridge and needle are also compatible), and incorporates a new motor control which will further benefit DJs who like to scratch.
The finish is matte black, and features an all-black tonearm. The chassis is made from a mixture of aluminium and glass fibre, with a view to minimising distortion caused by vibrations in loud environments.
While Technics have made the point of targeting the MK7 at the DJ community, they have yet to announce how much the turntable will cost – something which will doubtless be a deciding factor in how this news is ultimately received.
Click here to find out more.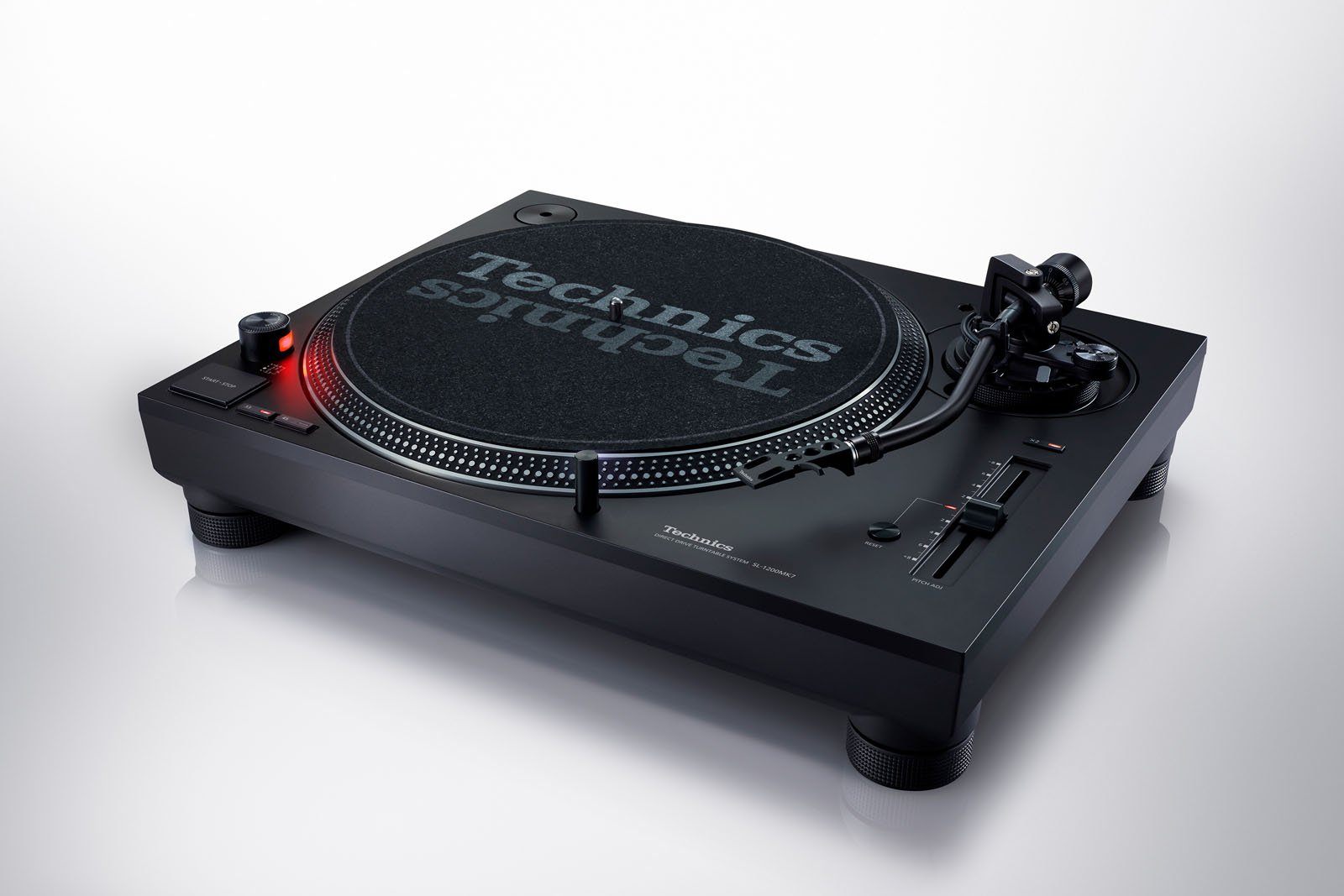 Specifications 
Technology for Rotational Stability
– Coreless Direct Drive Motor
– High-Precision Motor Controller
Construction for Vibration Tolerance
– High-Damping Turntable Platter
– Rigid Cabinet Construction
– High-Damping Insulator
High Quality Parts
-High Sensitive Tonearm
-Detachable PHONO Terminal
Technics Definitive Design
– Inherited SL-1200 Series
Turntable Section
– Drive Method: Direct Drive
– Turntable Speeds: 33 1/3, 45rpm (with switch 78 rpm)
– Starting Torque: 0.18N・m / 1.8kg・cm (1.56 lbs-in)
– Build-up Characteristics: 0.7 s. from standstill to 33 1/3 rpm
– Wow and Flutter: 0.025% W.R.M.S.
– Turntable Platter: Aluminum die-cast
– Diameter:332mm (13-5/64″)
– Weight:Approx. 1.8kg (4.0 lbs) (Including slipmat and slipsheet)
Tonearm Section
– Type: Universal, Static Balance
– Effective Length: 230mm (9-1/16″)
– Overhang: 15mm (19/32″)
– Tracking Error Angle:
Within 2° 32' (at the outer groove of 30cm(12″) record)
Within 0° 32' (at the inner groove of 30cm(12″) record)
– Offset Angle: 22° • Arm Height Adjustment Range: 0 – 6mm
– Stylus Pressure Adjustment Range: 0 – 4g (Direct Reading)
– Head Shell Weight: Approx. 7.6g
– Applicable Cartridge Weight Range:
[without auxiliary weight] 5.6 – 12.0g (14.3 – 20.7g (including head shell))
– Head Shell Terminal Lug: 1.2mmφ 4-pin terminal lug
Terminals
– Audio Output: PHONO (Pin Jack) x 1, EARTH TERMINAL x 1
General
– Power Supply: AC120 V, 60 Hz
– Power Consumption: 8W (Approx. 0.2W (Standby))
– Dimensions (W x H x D): 453 x 169 x 353mm (17-27/32 × 6-21/32 × 13-29/32 inch)
– Weight: Approx. 9.6kg (Approx. 21.2lbs)
Accessories:
Turntable, Slipmat, Slipsheet, Dust cover, EP record adaptor, Balance weight, Head shell, Screw set for cartridge, PHONO cable, PHONO earth lead, AC power supply cord, Owner's Manual