Published on
February 29, 2016
Category
News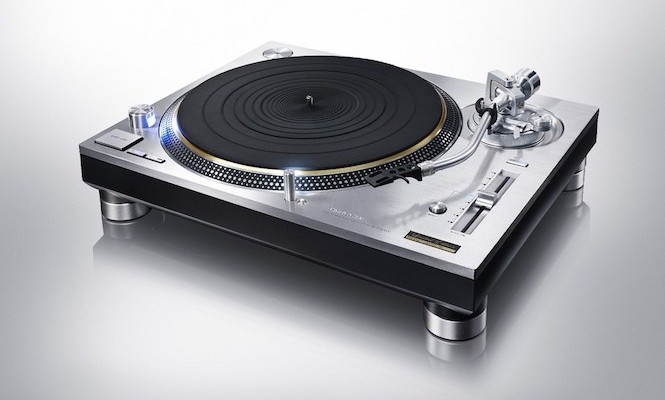 "Everything is new… except for the dust cover."
Revealed earlier this year, Technics' re-born SL-1200G turntable came under fire from long-suffering fans after it was revealed the deck would cost in the region of $4000, or just over £3000.
Speaking to What Hi-Fi? at the Bristol Sound & Vision show this weekend, Technics CTO Tetsuya Itani has gone some way to address fears about the price, explaining that although sharing its name with the iconic model, the new SL-1200G has undergone a wholesale redesign, a process which included creating the machinery to build the turntable from scratch.
Admitting that "the cost was the biggest problem for us", Itani went on to explain that, "because the original 1210 turntables were manufactured for so many years, the manufacturing process had got to a very low cost. Now we need to invest in all the tools again, and the price now is much higher than the 1970s."
He continued: "We learned that it was impossible [to make the same deck], as almost all the tools for manufacturing were gone or heavily damaged – only one "die" remained, and that was for the dust cover… All the documents were kept, all the drafts… but it was not the Technics way. If we have a chance to start from scratch, we should."
As a result, the new Technics may share its name with the iconic SL-1200 but has perhaps more in common with the brand's higher-end Technics SP10 MK II. Headline difference include a new motor and that the revamped SL-1200 model will be almost three times as heavy as the original, but you can read the specs in full here.
However, the burning question was reserved for the end of the interview, in which What Hi-Fi? pressed Itani on whether there was a cheaper model on the horizon: "Right now, we start thinking [about a more affordable model]. But not definitely right now. We need to study." Inconclusive, but not out of the question then. [via What Hi-Fi?]
Follow the evolution of the Technics SL-1200 model in our interactive timeline here and read how it became the world's most popular turntable.