Published on
July 31, 2017
Category
News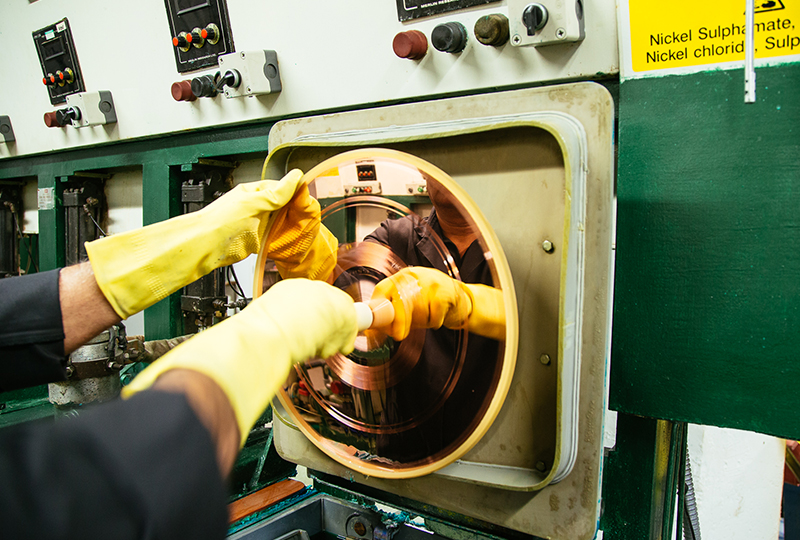 A record-pressing plant with historic reggae roots.
Florida-based SunPress Vinyl has launched a crowdfunding campaign to raise money for the expansion of their factory and label.
Read more: Jamaica's last vinyl factory to start pressing records again
SunPress' expansion efforts follow recent announcements that new pressing plants are due to open in Japan, Seoul, and Melbourne.
The company is housed in the former Final Vinyl HQ, founded in the 1970s by pioneering Jamaican producer Joe Gibbs. In its previous incarnation the factory was responsible for pressing and distributing all of Studio One's output, including records from Bob Marley, Toots and the Maytals and Lee 'Scratch' Perry.
Unaware of its history, co-founder Dan Yashiv originally planned to take the machines back to New York to set-up shop in Brooklyn, until he discovered the roots of the factory and met people like Headley Haslam, who has been pressing records at the plant since the '70s.
Following this discovery, SunPress is remaining in its original Opa-locka location, with plans to help foster the local music scene alongside releasing records and reissues from some of the world's most well-known musicians.
The factory which has been in operation since January 2017 is also already reissuing albums from Bob Marley's Tuff Gong records, following a 2016 partnership with the Jamaican label.
"This is where I come from — the indie scene. I produced. I put out records. I want to always remember. We have relationships with all types of labels — big companies that can keep us busy, period. But our real mission is to be available for the band that can press 300 records, take it on tour, and sell it and then make another record." Said Yashiv, speaking to the Miami New Times.
SunPress is looking to raise $50,000 – $107,000 between now and the 14th of September, with donation amounts ranging between $250 and $25,000. The money invested will go towards expanding operations in the plant to its full capacity from two pressing machines to six, as well as toward development of the label.
Head to SunPress' crowdfunding page for more info, and watch a video interview with Yashiv, which features Haslam taking you through the process of how to press a record at 57 seconds in, below.