Published on
December 4, 2013
Category
News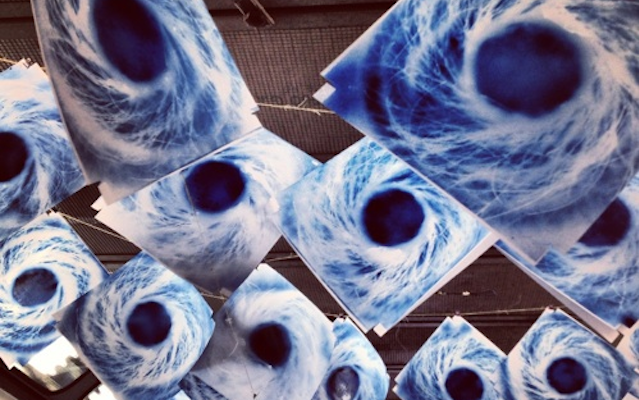 Definitive edition of 2012's YokoKimThurston being assembled for deluxe 3xLP release.
In February 2011, the irrepressible Yoko Ono was joined in New York for a recording session with Sonic Youth alumni Thurston Moore and Kim Gordon, in which they captured the essence of their collaboration over 96 minutes of conceptual cues and agitated improv. In what seemed at the time as much a statement of creative intent from Gordon and Moore, for whom it was a first release following a split after 27 years of marriage, YokoKimThurston is now finally approaching closure.
Released on CD in 2012, Chimera Music have announced they will be releasing YokoKimThurston as a 3xLP deluxe box set, limited to just 600 copies, of which each of the hand-painted boxes designed by Gordon will be unique. Also containing a poster for good measure, the full YokoKimThurston set will be signed and numbered by all three, and you can visit the Chimera website for more details.
It's not the first time Yoko has been spotted with friends this year, following collaborations with Wu-Tang chess-boxer RZA and Stooges kingpin Iggy Pop.
Watch the trio perform live and check out some production photos of the box set in the drying room below .