Published on
November 30, 2018
Category
News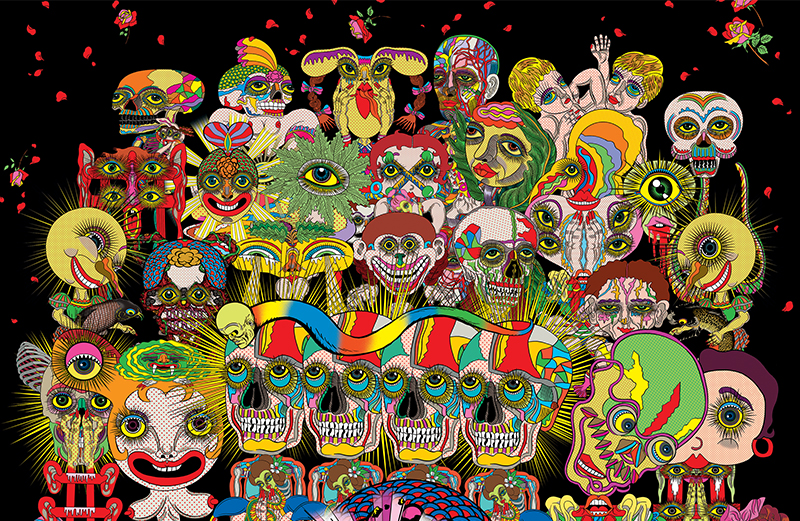 With Shabaka Hutchings, Mary Halvorson, Makaya McCraven, Onyx Collective and Wildflower.
The Beatles iconic 1967 album Sgt. Pepper's Lonely Hearts Club Band has been reinterpreted by 13 jazz artists and groups in a new album called A Day In The Life: Impressions Of Pepper.
The double album debuted as a Record Store Day Black Friday 2018 variant in a limited edition, ahead its standard release in January 2019.
According to the label Verve: "what you hear on this record are not covers, but impressions of these iconic songs. A small part of a melody, a subtle bass riff inspired these artists to create something new."
Shabaka Hucthings, speaking about the Ancestors' reinterpretation of 'Good Morning Good Morning' explains: "I took melodic fragments from throughout the song and used these as starting posts for my imagination to complete the phrases as I saw fit. I tried to see the tube as a mine of raw materials whereby I extract core musical information then process it into what I define as beauty."
While Mary Halvorson, who took on 'With A Little Help From My Friends' shares: "My approach…was largely based on memory and nostalgia; rather than sticking closely to the original, I tried to focus on the feeling of timelessness the song inspires, relying on the power of melody and memory, and embracing distortions which may have arisen over time."
Order a copy of the A Day In The Life: Impressions Of Pepper Black Friday variant here, and check out the track list below.
Tracklist
1. Sgt. Pepper's Lonely Hearts Club Band (performed by Antonio Sanchez)
2. With A Little Help From My Friends (performed by Mary Halvorson)
3. Lucy In The Sky With Diamonds (performed by Makaya McCraven)
4. Getting Better (performed by Wildflower)
5. Fixing A Hole (performed by Cameron Graves)
6. She's Leaving Home (performed by Keyon Harrold)
7. Being For The Benefit Of Mr. Kite! (performed by Brandee Younger)
8. Within You Without You (performed by Onyx Collective)
9. When I'm Sixty Four (performed by Sullivan Fortner)
10. Lovely Rita (performed by Miles Mosley)
11. Good Morning Good Morning (performed by Shabaka & The Ancestors)
12. Sgt. Pepper's Lonely Hearts Club Band (Reprise) (performed by Antonio Sanchez)
13. A Day In The Life (performed by The JuJu Exchange)