Published on
March 7, 2017
Category
News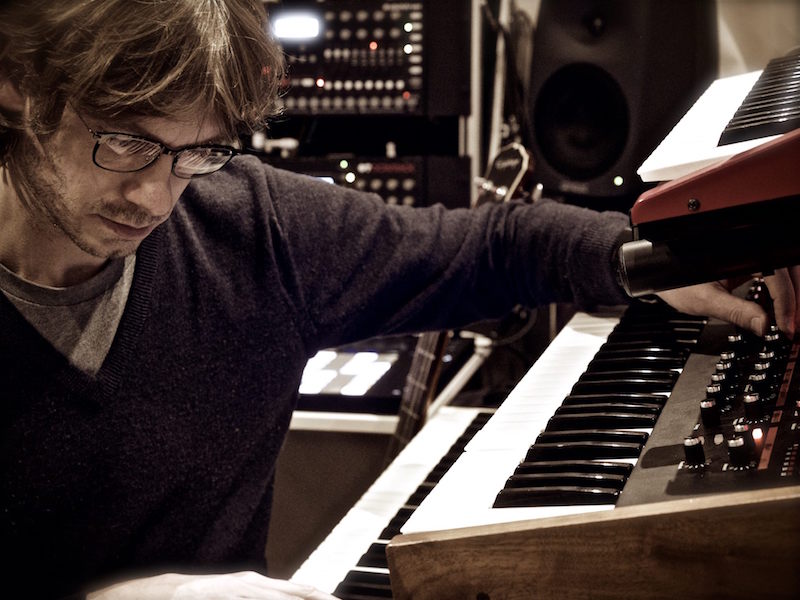 A journey into the depths with Alex Bradley and the Utopia Project.
The latest guest to drop by for our monthly residency at Soho Radio is Alex Bradley of the Utopia Project and Utopia Records.
Inspired by the concepts behind David Mancuso's Loft parties and the desire to create immersive experiences that extend beyond music into the realms of the spiritual, Bradley brought a stack of new and forthcoming music from the label, including Vangelis Katsoulis' new LP If Not Now When and new music from European deep house head Lars Bartkuhn.
---
Tracklist:
Fabiano Do Nasciemento – Oya Nana (Now-Again)
Ballaké Sissoko & Vincent Segal – Super Étoile (No Format)
Niños Indigo – Hundi Conga (Phonica Editions)
Adrian Sherwood & Pinch – Lies ft. Lee 'Scratch' Perrey (Tectonic / On-U Sound)
Josef Leimberg – Interstellar Universe ft. Kamasi Washington (World Galaxy / Alpha Pup)
Collocutor – Here To There To Everywhere (On The Corner)
Vangelis Katsoulis – The Sleeping Beauties (Telephones remix) (Into The Light records)
Lars Bartkuhn – Massai (Utopia Records)
Passion Dance Orchestra ‎– Worlds (Theme) (Needs Music)
Vangelis Katsoulis – Tore (Utopia Records)
Gianni Gebbia – Le Cou Oblique (Utopia Records)
Banabila & The Flying Dutchman – Nightwalk (Steamin' Soundworks)
Neil Tolliday – Mallumo II (Utopia Records)
Earth Patterns – Transit Pan (Utopia Records)
Paz – Iron Works (BBE)
Fabiano Do Nasciemento – Canto De Xanga (Now-Again)
Josef Leimberg – As I Think Of You ft. Georgia Anne Muldrow (World Galaxy / Alpha Pup)
Becker / Stegmann / Zeumer – Der Schnupfen (Music From Memory)
Basil Kirchin – Silicon Chip (Trunk Records)
AMOR – Paradise (Night School Records)