Published on
May 12, 2015
Category
News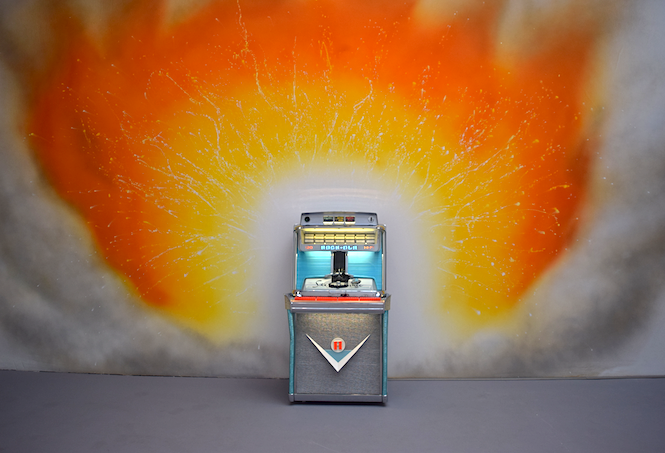 "I thought I'd reclaim the term back to the original factory".
It sounds simple doesn't it? Cut a bunch of 7″ records with recordings of industrial machinery at work and call it Factory Records. Continuing his exploration of the twin histories of British industrial and musical heritage which goes way back to his seminal '97 work Acid Brass, Jeremy Deller's latest project sees the artist fill a vintage '50s jukebox with archive field recordings from the UK's lost coal mines, iron works and textile factories.
A play on the country's original industrial music tradition, these were sounds that, as Deller explains "would have been deafening people" as they worked, which taken out of context and played at high volume from a jukebox take on a "rhythmic" quality.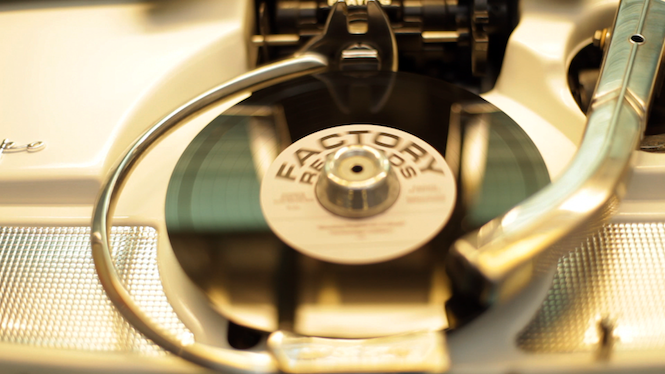 The jukebox is part of Deller's "artistic interpretation of the industrial revolution" at this year's Venice Biennale. Bringing the auditory history of Britain's industrial tradition to life, Deller also commissioned performances of urban ballads and broadsides by singer and artist Jennifer Reid, which were cut direct to disc in the Biennale's Arena space by The Vinyl Factory Lathe.
"Jen's performance was important because the songs, lyrically, are really amazing, they're really tough songs," Deller explains. An early form of mass popular culture, the songs have largely been forgotten, but form for Deller a crucial part of our understanding the genesis of modern pop culture. "This is industrial folk, this is the point between folk and pop, when people were singing folk songs about industrial, urban life, which is really what pop music became."
Check out images of the Factory Records jukebox below: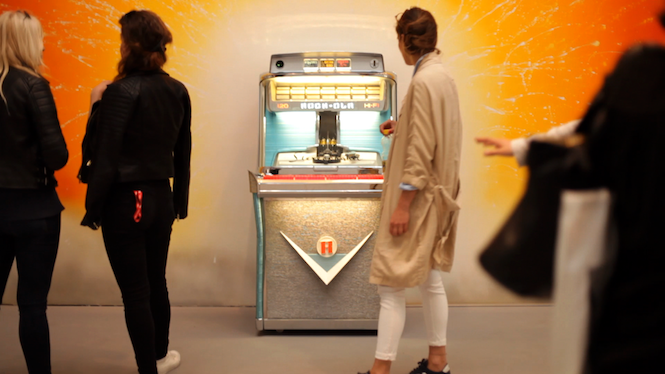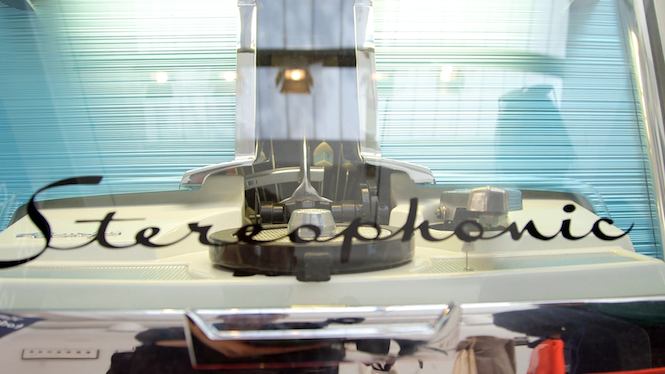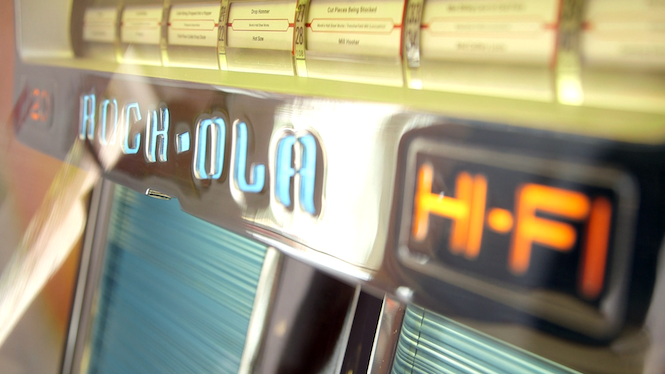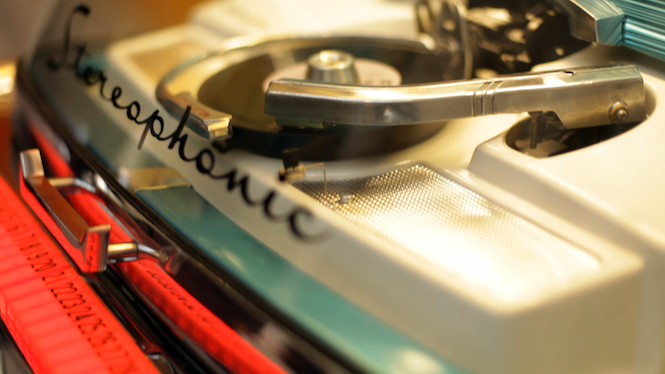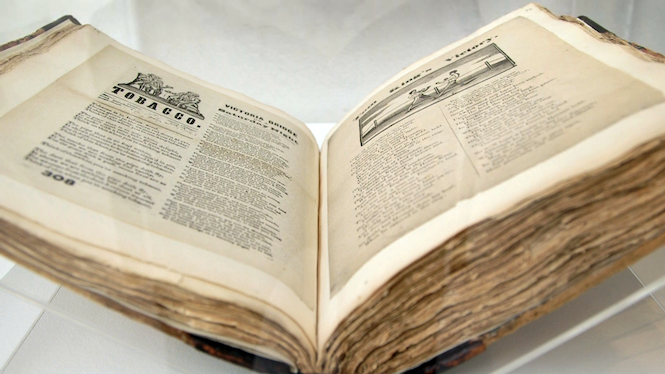 A Factory Records limited edition box set, designed by Deller and Fraser Muggeridge in collaboration with The Vinyl Factory, will be released later this year.