Published on
April 24, 2014
Category
News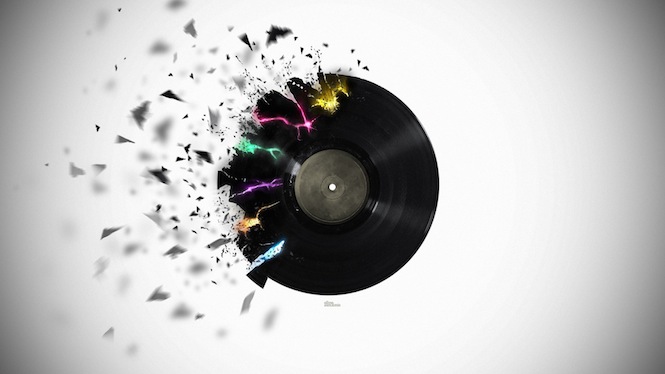 Stop the grumbling, Record Store Day has achieved what it originally set out to do.
New in-depth music analytics service BuzzAngle Music have announced the first ever release of daily sales stats to show the massive impact Record Store Day has on independent record stores.
According to the data, independent record shops posted an average 645% sales growth on Record Store Day (19th April) this year in comparison to the previous Saturday, a hike that was more than reflected in a gobsmacking 1,855% increase in vinyl sales for the industry as a whole.
Put the two together and you get the biggest stat of all; a whopping 2,042% increase in vinyl sales at independent stores on Record Store Day compared to the previous Saturday.
Despite the accusations from labels and artists of mainstream hijacking, back-logged pressing plants and extortionate touting that have plagued this year's celebration, the annual event has overwhelmingly succeeded in supporting the independent record shops for whom the whole thing was conceived in the first place seven years ago.
BuzzAngle Music have also announced the biggest sellers from this year's event with Tame Impala's Live LP and Nirvana's 'Pennyroyal Tea' / 'I Hate Myself and Want To Die' single taking the top spots. See the 25 best selling albums and singles below and peruse BuzzAngle's full report here.
You can also check out the best photos from Record Store Day here and listen to an incredible 2-hour vinyl-only mix from our friends at Phonica Records here.
Top 25 albums:
1. Tame Impala – Live
2. The Grateful Dead – Live at Hampton Coliseum
3. Joy Division – An Ideal For Living (1978)
4. The Flaming Lips – 7 Skies H3
5. The Ramones – Meltdown With The Ramones
6. The Velvet Underground – Loaded
7. Death Cab For Cutie – Live 2012
8. Creedence Clearwater Revival – The 1969 Singles
9. The Pogues – Live With Joe Strummer
10. Childish Gambino – Because the Internet
11. OutKast – Southernplayalisticadillacmuzik
12. Various – The Wizard of Oz: Original Motion Picture Soundtrack
13. The Notorious B.I.G. – Life After Death
14. Green Day – Demolicious
15. The Civil Wars – Live at Eddie's Attic
16. Built to Spill – Ultimate Alternative Wavers
17. Pixies – Indie Cindy
18. Chvrches – Recover EP
19. Various Artists – Sun Records Curated by Record Store Day (Volume 1)
20. The Black Angels – Clear Lake Forest
21. The Zombies – Odessey and Oracle
22. The Jimi Hendrix Experience – Live At Monterey
23. Johnny Cash – With His Hot and Blue Guitar
24. The Doors – Weird Scenes Inside The Goldmine
25. Garbage – Girls Talk
Top 25 singles:
Rank Title Artist
1. Nirvana – Pennyroyal Tea / I Hate Myself and Want To Die
2. The Cure/Dinosaur Jr. – Side By Side Series: Just Like Heaven
3. Devo/The Flaming Lips – Side By Side Series: Gates Of Steel Live
4. Bruce Springsteen – American Beauty
5. David Bowie – 1984 Picture Disc
6. Mystery Artists – Rush / Love – Side By Side Series: 7 and 7 is
7. Ray Parker, Jr. – Ghostbusters
8. Frank Zappa – Don't Eat The Yellow Snow / Down In De Dew
9. Off! – Learn To Obey
10. Conor Oberst/Dawes – Million Dollar Bill / Easy/Lucky/Free
11. Fleetwood Mac – Dragonfly / The Purple Dancer
12. Poison Idea/Pantera – Side By Side Series: The Badge
13. Haim – Forever
14. Regina Spektor – You've Got Time
15. Mazzy Star – I'm Less Here
16. Conor Oberst – Hundreds of Ways / Fast Friends
17. Atmosphere – The Lake Nokomis Maxi Single
18. Broken Bells – Holding On for Life
19. Cage The Elephant – Take It Or Leave It b/w Jesse James
20. Ronnie Spector & The E Street Band – Say Goodbye To Hollywood b/w Baby Please Don't Go
21. Kings Of Leon – Wait for Me b/w Don't Matter (Live)
22. Dream Theater – Illumination Theory
23. Ray LaMontagne – Supernova b.w. Pick Up a Gun
24. Clutch & Lionize – Run, John Barleycorn, Run / Ether Madness
25. Frightened Rabbit – Live From Criminal Records