Published on
June 10, 2016
Category
News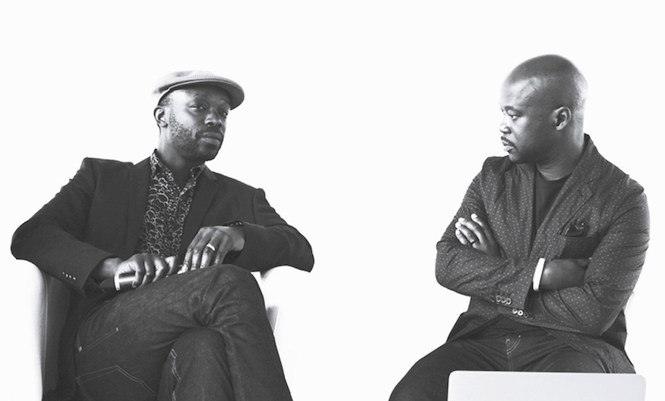 Dialogues explores the sibling relationship between architecture and sound.
The culmination of a decade of collaborations, award winning architect David Adjaye OBE and his composer brother Peter aka AJ Kwame are to release an album interrogating the relationship between architecture and sound.
A 10-track collection of site-specific music Pete Adjaye has composed for his brother's architectural works, Dialogues seeks to re-establish the historic links between the two disciplines through David and Peter's ongoing personal and creative relationship.
"David says I'm the ears and he's the eyes," Peter says of their working relationship. "When I see architecture I hear sounds – I respond to the visual. David responds to sound – he creates with a soundtrack in his mind."
The collaboration first started in 2003 with the Asymmetric Chamber – an architectural installation that Manchester's CUBE gallery commissioned David to design. As part of the work, Peter composed a soundscape titled 'Echoes' to play in the space. The music is the final track on the upcoming vinyl release.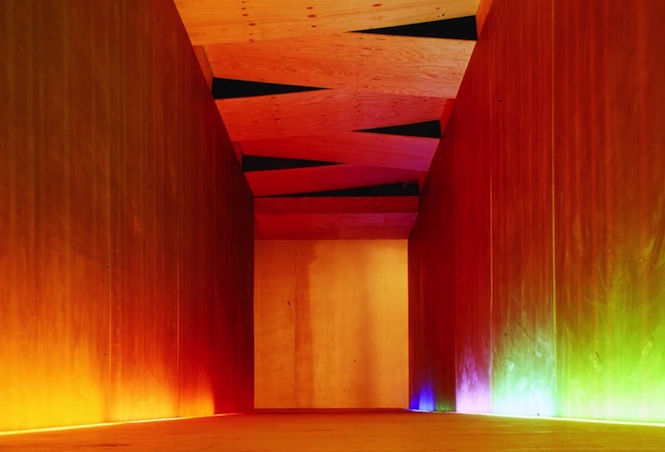 Asymmetric Chamber
"He's a very artistic architect," Peter says of his brother. "For Asymmetric Chamber, he drew a picture for what the sound would look like. I came back with a soundtrack the next day."
The feeling is mutual. As David says of his brother: "What Peter does is 'sound architecture'. I give Peter a project and ask him to react. Architecture is a narrative. This project is like a DNA experiment. There's a construction."
Other tracks on the album include compositions responding to David's Nobel Peace Centre and the Stephen Lawrence Centre. There's also the neatly titled 'Dirty House Music', which takes cues not from the genre but the Dirty House, an art studio and apartment building David designed for artists Tim Noble and Sue Webster.
"The idea was to create something not just visual and physical, but a soundtrack to create a whole narrative," adds Peter.
"Because we're brothers, we're able to be very frank about our inspiration. We have that trust."
Dialogues will be released as a double vinyl gatefold with a 16-page booklet by The Vinyl Factory in collaboration with Music for Architecture on 8 July.