Published on
January 30, 2018
Category
News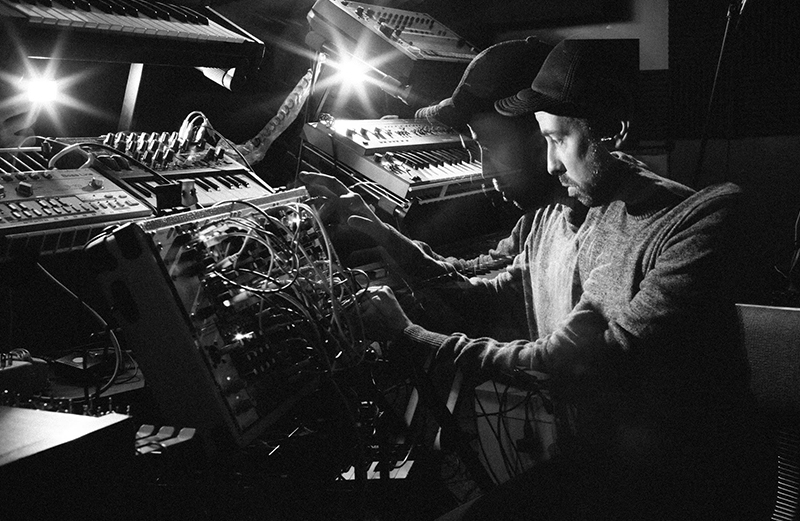 Featuring the instrumental hip-hop producer's long awaited new album.
Tadd Mullinix has returned under his Dabrye alias for the first time in 12 years with a new LP, reissues and limited edition box set, via Ghostly.
Three/Three, the final instalment of his Three series and one of our favourite albums to look out for in early 2018, will be released this February, alongside remastered versions of One/Three, Two/Three, and Instrmntls.
Mullinux is also releasing a new vinyl box set featuring all of the records from Three, out this March.
Limited to 500 copies worldwide, it includes One/Three remastered LP, Two/Three 2xLP, Three/Three on clear 2xLP, and Instrmntl on blue LP.
Head here to pre-order a copy ahead of its March 2018 release, listen to Three/Three's first single 'Emancipated' and check out the track lists below.
One/Three
Side A
A1. The Lish
A2. We've Got Commodity
A3. With A Professional
A4. I'm Missing You
A5. How Many Times (With This)
Side B
B1. Truffle No Shuffle
B2. Hyped-Up Plus Tax
B3. Smoking The Edge
B4. So Scientific
B5. Hot Mating Ritual
Two/Three
Side A
A1. The Stand
A2. Air
A3. Machines Pt. I
A4. Encoded Flow
Side B
B1. That's What's Up
B2. Tell Dem
B3. Nite Eats Day
B4. Jorgy
B5. Special
Side C
C1. Bloop
C2. Viewer Discretion
C3. Piano
C4. Pressure
C5. Reconsider
Side D
D1. Get It Together
D2. My Life
D3. In Water
D4. Get Live
D5. Machines Pt. II
D6. Game Over
Three/Three
Side A
A1. Tunnel Vision (feat. Guilty Simpson)
A2. Emancipated (feat. Ghostface Killah)
A3. Tape Flip Too
A4. Lil Mufukuz (feat. DOOM)
A5. Fightscene (feat. La Peace)
Side B
B1. Electrocutor
B2. Stranded (feat. Fatt Father)
B3. The Appetite (feat. Roc Marciano, Quelle Chris & Danny Brown)
B4. Pretty (feat. Jonwayne)
B5. Sunset (feat. Shigeto)
Side C
C1. Nova (feat. Nolan The Ninja)
C2. Bubble Up (feat. Phat Kat aka Ronnie Euro)
C3. Vert-Horiz
C4. Dr. Shroomen (feat. G&D)
C5. Sisfo Ridin' (feat. Clear Soul Forces)
Side D
D1. Culture Shuffle (feat. Kadence, Intricate Dialect & Silas Green)
D2. Honey
D3. First Law of Nature Rock Day (feat. Denmark Vessey)
D4. Tahn Ice Rhythm
Instrumntls
Side A
A1. Intrdctn.
A2. Won
A3. No Child Of God
A4. D-Town Tabernacle Choir
A5. You Know The Formula Right?
Side B
B1. Evelyn
B2. This Is Where I Came In
B3. Prospects (Marshall Law)
B4. Take Me Home
B5. Gimme Lowlands (Bonus Track)