Published on
October 13, 2015
Category
News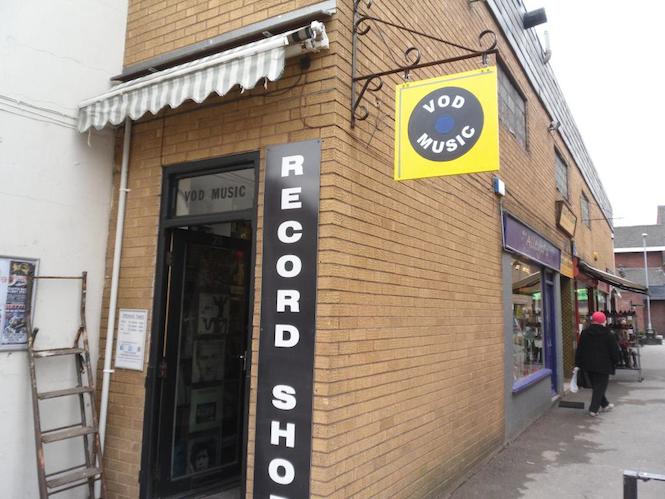 A brick was thrown through its (only) window.
Earlier this year, we unveiled the UK's five smallest record shops. At the top of that list was VOD Music which occupies just 67 square foot – a wall-to-wall walking distance of just a few paces.
Located in Mold, North Wales, the tiny emporium was burgled overnight on Sunday into Monday 11 October after a brick was thrown through the window.
A member of the public discovered a cash register dumped down an alleyway on their way to work the following morning. CCTV footage has also revealed a man acting suspiciously walking away from the area around 1.42am.
It's not yet clear what was taken during the robbery but North Wales Police are on the case.
The shop was set up in 2004 and on receiving the smallest shop award, owner Colin Tueman said: "It is quite an honour to be listed as the smallest in the UK and our customers are very protective of our status. We used to struggle with stock space but being well organised and having bespoke racking has made life a lot easier. We are very happy with the experience we've created and think our customers would actually be disappointed if we upsized!"
Contact Crimestoppers Wales if you have any information that might help solve the case.
[via Daily Post]