Published on
October 24, 2014
Category
News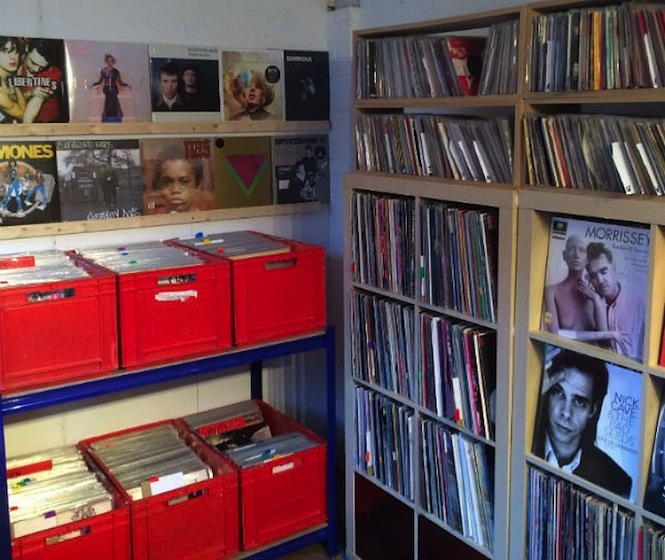 Originally posted on FACT.
A shop claiming to be the UK's smallest vinyl record shop has opened its, er, door.
Owner Matthew Hawton cut the ribbon of Marrs Plectrum Records this week in the garden of his house in Peterborough. "It was simply impossible to open a shop in the town centre," he says of his miniature shopfront. "This way we can keep the costs down which is great for our customers. I can't complain about the commute to work either."
The recent growth in vinyl sales was the encouragement Hawton needed to launch a physical store. "For many of us, vinyl has never been away, but its popularity is certainly on the rise," he says. "It's an exciting time for record collectors."
Despite its limited capacity, the shop stocks several thousand new and old vinyl records across all genres. Judging from the photographs, they've got LPs by Nas, St Vincent, De La Soul, Ramones, Morrissey, and Sleaford Mods twice, which is very commendable.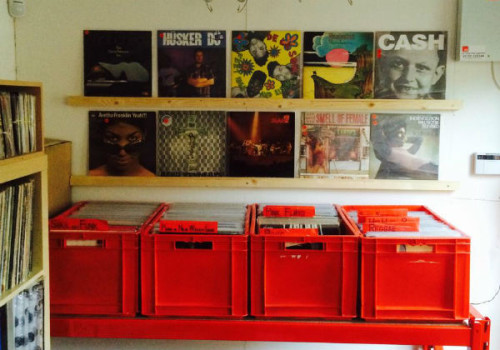 "It's not just about the records that your mum and dad played," adds Hawton. "New and relevant bands are all releasing their music on vinyl again. It's at the point where the pressing plants can't keep up with demand. That's why we're mixing new releases with the classics and collectables."
The shop is open Monday to Friday from 10am to 4pm and Saturday from 11am to 2pm – find it at 387 Fulbridge Road, Peterborough, PE4 6SF. [via Gigwise]