Published on
January 13, 2017
Category
News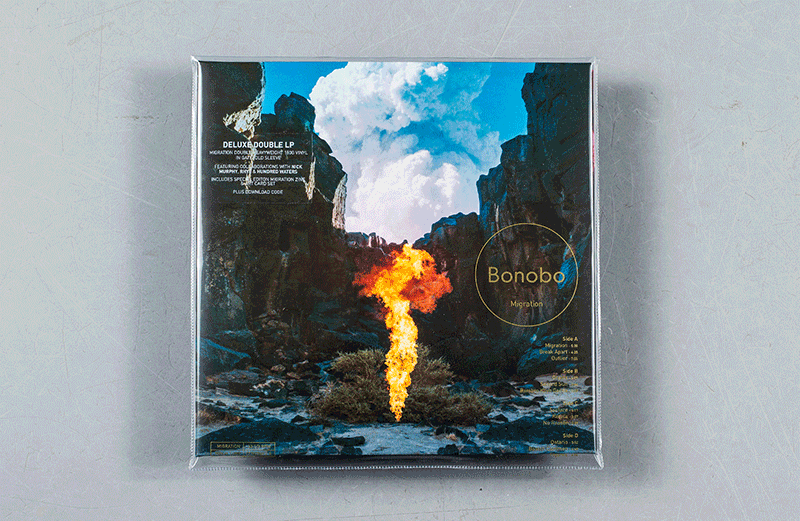 Finding sinister beauty in the Mojave Desert.
Hold a copy of Bonobo's sixth album Migration in your hands and the heft of the project becomes immediately apparent. For a record that is self-consciously personal and aspirationally universal, the themes, like the product itself, are heavy ones. Making a record called Migration in 2017 should be anything but lightweight.
Throughout the record, there's a tension between the known and the unknown, a sense of home and one of otherness, played out in Neil Krug's compelling photography. As an LA transplant who grew up in rural Hampshire, Bonobo aka Simon Green's migration has been a comparatively comfortable one, but not without its own existential dilemmas.
Krug remembers that Bonobo wanted the artwork to seem "beautifully sinister", and so the pair headed out into Green's adopted environs in the Mojave Desert to shoot. "I like to leave things quite vague and ambiguous … I'm always looking for spots that aren't recognisable," Krug told Creative Review. The florets of smoke and flame add a sense of frontier spirit to the landscapes, a narrative of humanity's interaction with (and exploitation of?) nature's most deserted spaces.
That said, for all the evocations of Mars or the surface of the moon, the Mojave Desert is a recognisable wilderness. "There's definitely a moodiness to Neil's work and a sense of nostalgia to it as well," Green described. "Not just directly because of the film process [made using digital cameras and 120 film] but there's a sort of familiarity to it."
The track titles reflect this duality like the chapters of a gap year journal – the universal in 'Migration', 'Outlier', 'Surface', 'Figures' and the specific in 'Kerala', 'Ontario', 'Boston Common'. As with the relatable euphoria, the crated nostalgia of his music, Bonobo manages to cast migration and movement in a positive light, a challenge for betterment, rather than the consequences of cruel necessity.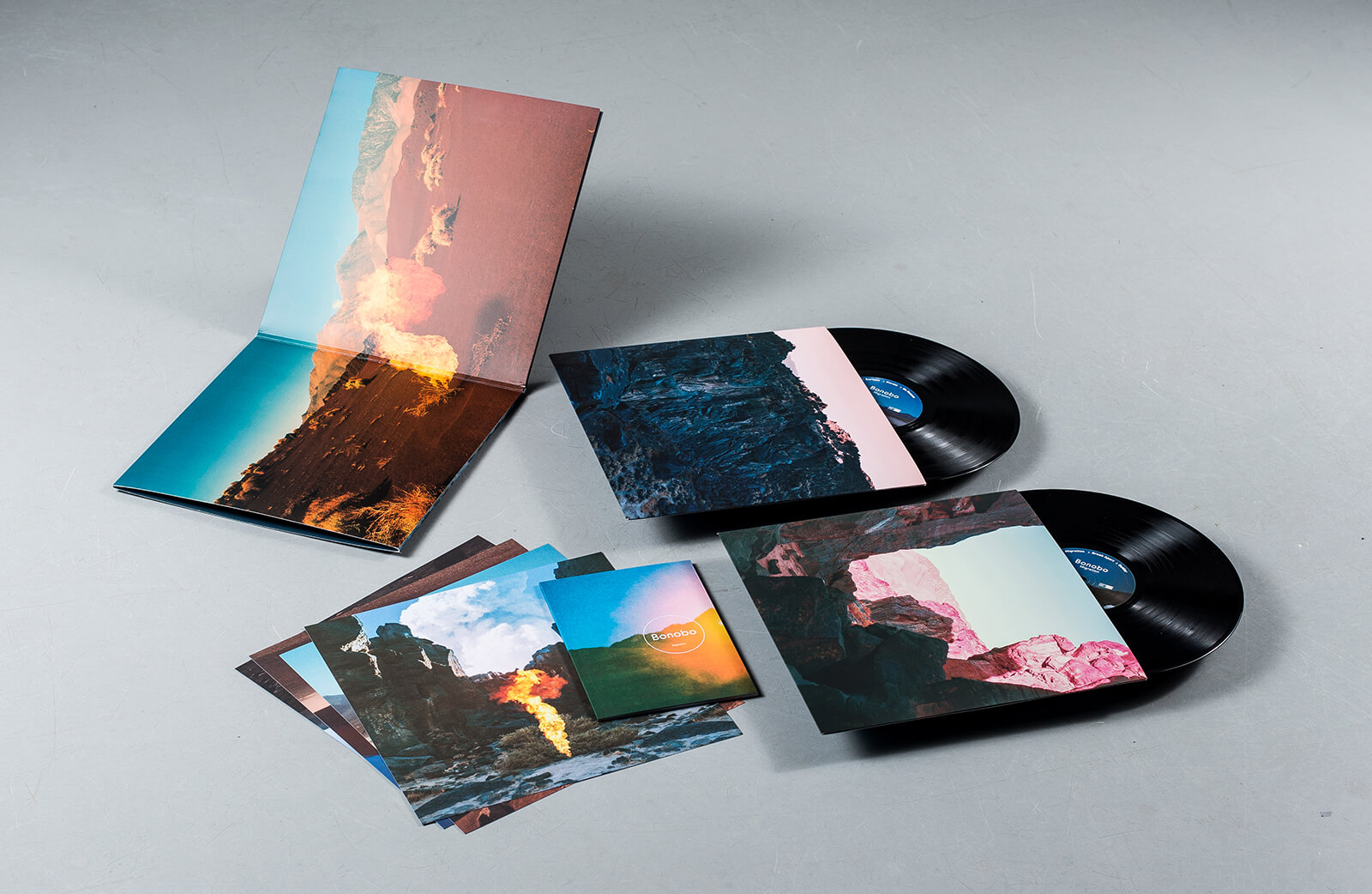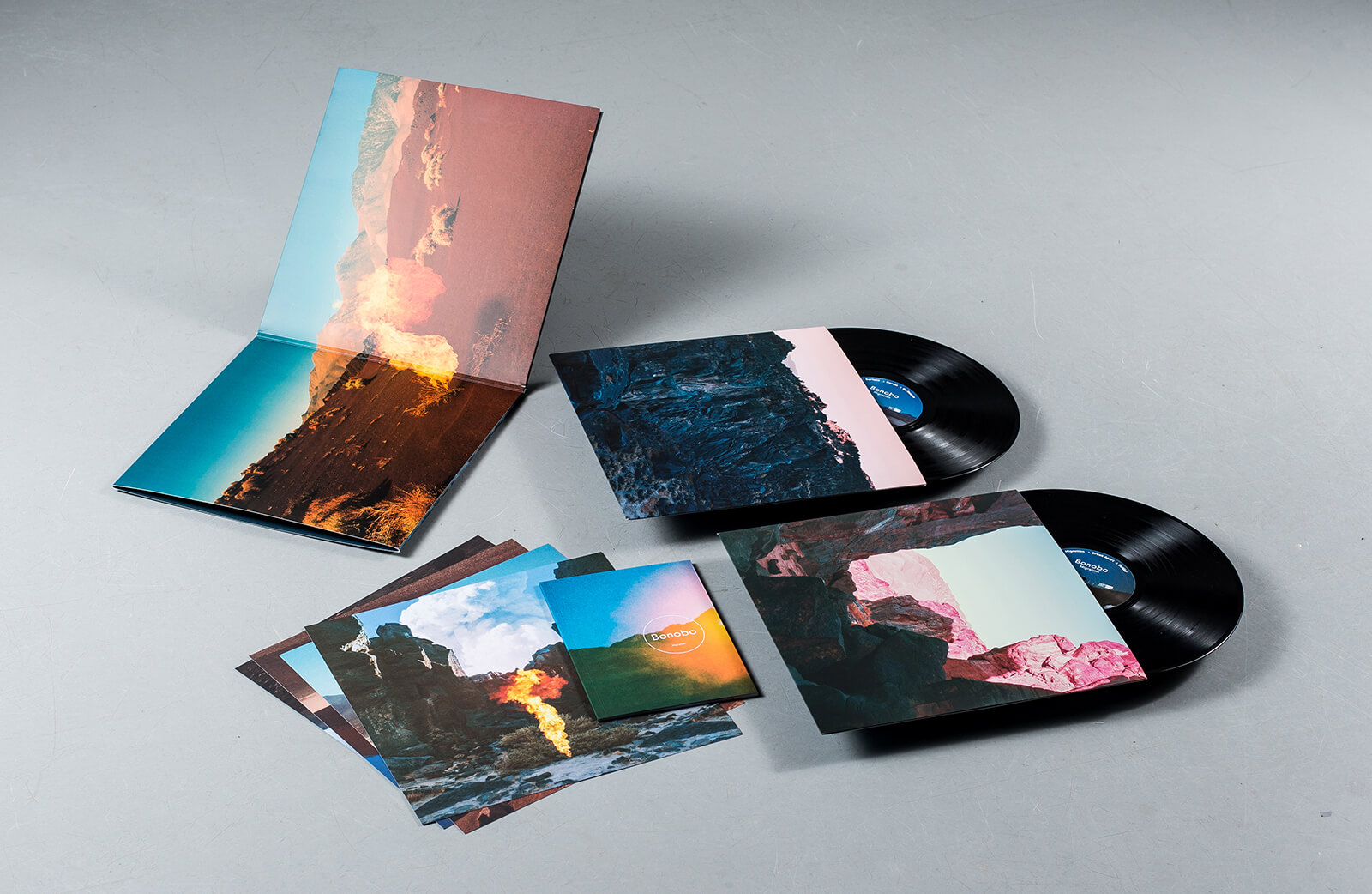 Similarly, spread across the striking matt gatefold vinyl release, complete with 4-piece art card set, Krug's images demand more than cursory interaction.
As Ninja Tune's head of production Sean Preston explains: "There's something about unusually wide platforms that forces us to engage with imagery in a different way. It's not possible to take it all in from a singular perspective. It's not physically possible. And so must explore the landscapes in the same way we would if we were there with the photographer. It's more engaging that a singular image can typically afford."
The record is also accompanied by a special edition booklet containing meditations on the theme – extracts of pop-philosophy that tread a wandering path between Bob Dylan, U2's Joshua Tree, the election of Trump and the idea of retreat.
A deluxe product that comes in a gold-embossed PVC sleeve, Bonobo's migration is one for the new generation of global nomads who have the luxury to find out for themselves.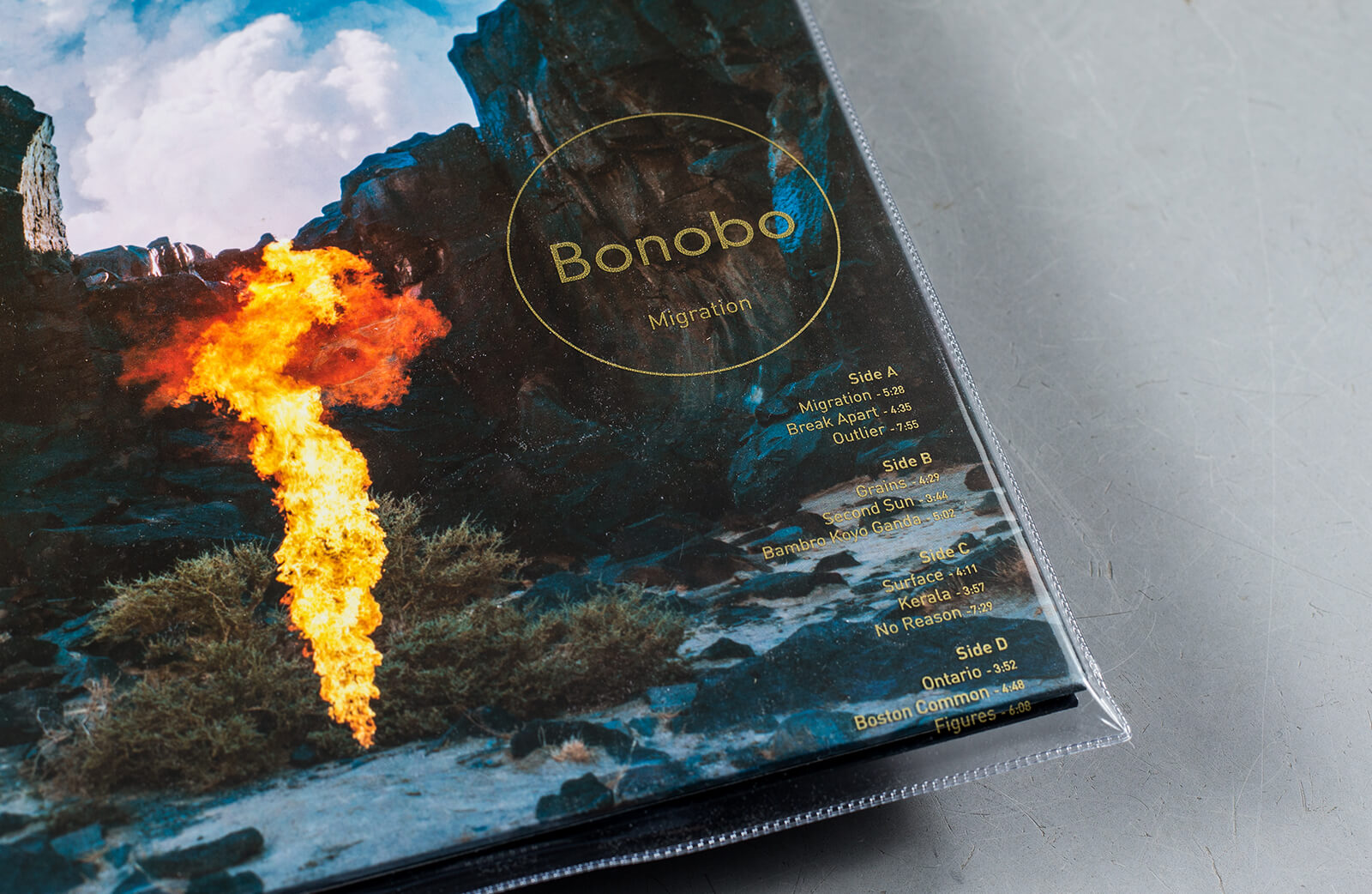 Bonobo's Migration is out now on Ninja Tune. Order it here.