Published on
January 11, 2018
Category
News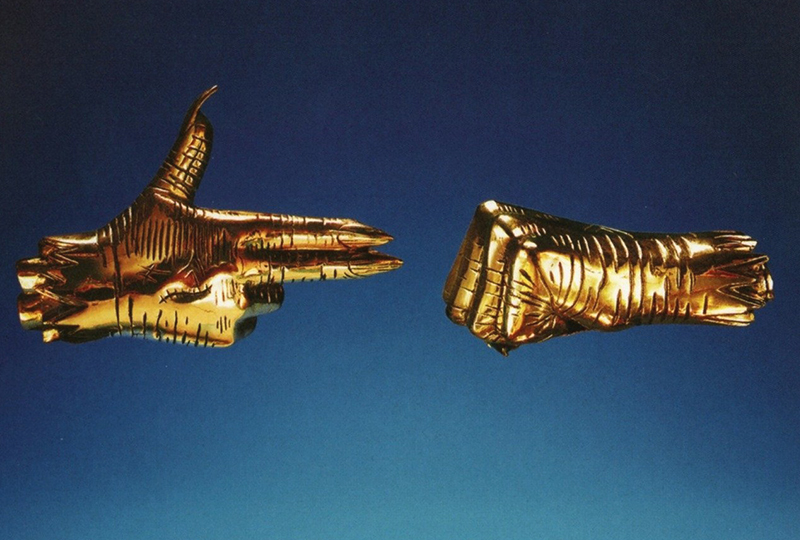 What's your favourite?
Run The Jewels' Run The Jewels 3 has been announced as the best vinyl artwork of 2017, in a month-long public poll conducted by Art Vinyl.
Read next: Our favourite record sleeves of 2017
Now in its 13th year, the annual award allowed people to choose their favourite record sleeve from a selection of 50 covers.
Run The Jewels 3 cover features art direction and photography by Timothy Saccenti, drawing by Nick Gazin, and layout by Troy Hahn.
Father John Misty's Pure Comedy illustrated by Ed Steed, and Vessels' The Great Distraction designed by Split, came in at number 2 and 3 respectively.
Mount Kimbie's Love What Survives, Kelela's Take Me Apart, J Hus' Common Sense, and Arca's Arca – some of our favourite albums of 2017 – also made the list.
Check out the top three covers in the gallery below.