Published on
February 17, 2016
Category
News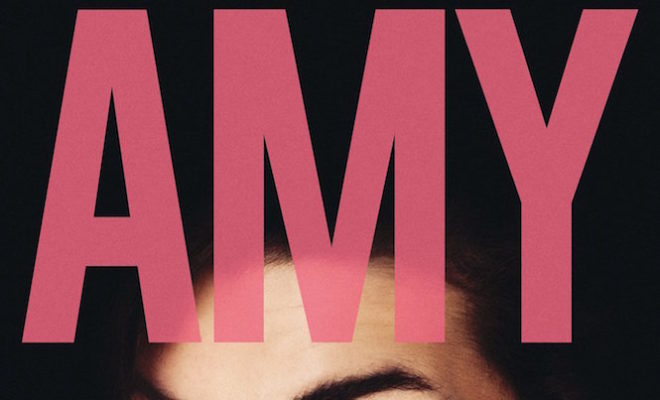 The soundtrack to Asif Kapadia's record-breaking Amy Winehouse documentary is coming to vinyl.
Amy – The Original Soundtrack features a selection of Amy Winehouse live recordings and rarities, alongisde Antonio Pinto's emotional score.
Highlights from the soundtrack include a "downtempo version" of 'Some Unholy War' and the demo take of her Nas collaboration 'Like Smoke'.
The release follows last year's reissue of Frank and a lavish eight-disc vinyl box set collecting the entire works of Amy Winehouse.
The vinyl edition of Amy lands on 1 April via U Discover.
Tracklist
01. Antonio Pinto: "Opening"
02. Amy Winehouse: "Stronger Than Me"
03. Antonio Pinto: "Poetic Finale"
04. Amy Winehouse: "What Is It About Men" [Live @ North Sea Jazz Festival] 05 Antonio Pinto: "Walk"
06. Amy Winehouse: "Some Unholy War" [Downtempo version] 07 Antonio Pinto: "Holiday Texts"
08. Antonio Pinto: "Kidnapping Amy"
09. Amy Winehouse: "Like Smoke" [Demo] 10 Amy Winehouse: "Tears Dry On Their Own"
11. Antonio Pinto: "Seperacao Fotos"
12. Strange Cargo: "The Name of the Wave"
13. Amy Winehouse: "Back to Black" [A cappella / Album Medley]
14. Antonio Pinto: "Cynthia"
15. Amy Winehouse: "Rehab" [Live on Jools Holland] 16 Antonio Pinto: "In the Studio"
16. Antonio Pinto: "In the Studio"
17. Amy Winehouse: "We're Still Friends" [Live @ Union Chapel]
18. Antonio Pinto: "Amy Lives"
19. Amy Winehouse: "Love is a Losing Game" [Live @ Mercury Awards]
20. Antonio Pinto: "Arrested"
21. Amy Winehouse & Tony Bennett: "Body and Soul"
22. Antonio Pinto: "Amy Forever"
23. Amy Winehouse: "Valerie" [Live @ BBC]