Published on
July 2, 2015
Category
News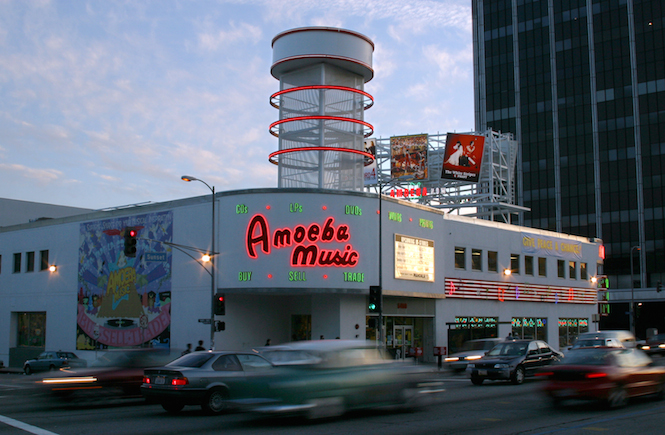 Only five copies are known to exist.
Amoeba Music stores are known for stocking rare vinyl, but their Hollywood branch has just listed what might be the rarest – and certainly the most expensive — record in the store's 25 year history: a test-pressing of Bob Dylan's classic 1975 album,  Blood On The Tracks.
The price? $12,000.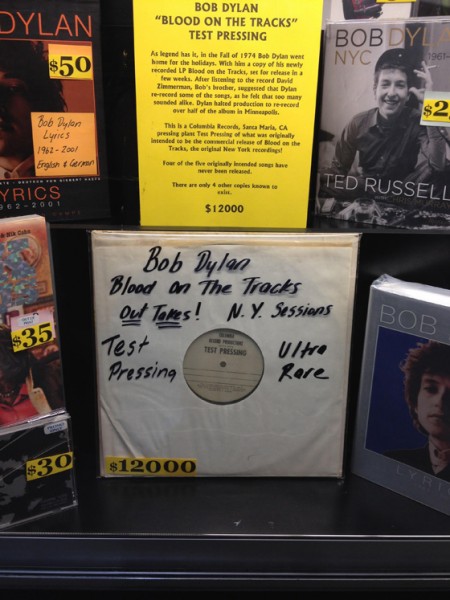 Amoeba picked up the gem in a recent purchase of over 4,000 LPs from an "iconic industry family" with a lot of great, rare and one-of-a-kind items. The test pressing contains unreleased alternate takes of classics 'Lily, Rosemary & The Jack Of Hearts', 'Idiot Wind', 'If You See Her, Say Hello' and 'Tangled Up In Blue'.
On their site, Amoeba explain why several tracks were re-rerecorded for the general release:
"The story goes that in the fall of 1974, Bob Dylan went home for the holidays with a copy of his newly recorded album Blood on the Tracks, which was set to release in weeks. The album had been written after touring with The Band and becoming estranged from his wife, Sara, and though the resulting album delves deeply into troubled relationships, Dylan himself has denied that the album is autobiographical.

Upon listening to the record, which was recorded at A & R Recording in New York, Dylan's brother, David Zimmerman, suggested that Dylan re-record some of the songs because too many sounded the same. Dylan then stopped production of the album to re-record half of it at Sound 80 in Minneapolis with different musicians, ending up with a 10-song album evenly split between the two sessions. The ultra rare pressing was made at a Columbia Records plant in Santa Maria, California."
[via FACT]