Published on
February 1, 2016
Category
News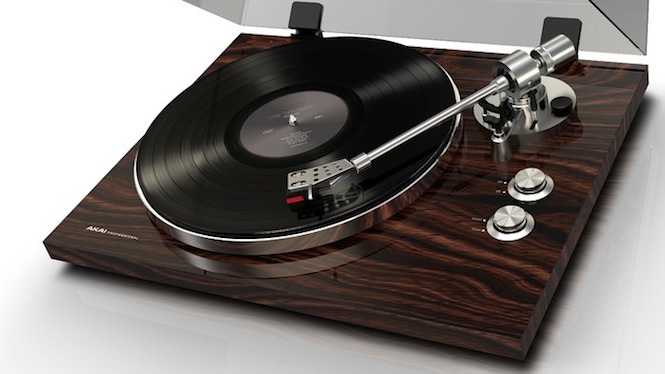 The Akai BT-500 promises to combine "audiophile performance" with digital file conversion and Bluetooth playback.
The brains behind the MPC, Akai Professional have unveiled their newest BT-500 deck to try and drag vinyl into the digital age without compromising on quality. In what sounds like something of a 'Jack-of-all-trades' approach, the BT-500 will marry "audiophile performance" with the ability to rip your vinyl to digital, or play back wirelessly through Bluetooth speakers.
So what of the specs? In terms of the turntable features, the BT-500 is a belt-drive deck with an isolated motor designed to eliminate noise and vibration, features aided by the die-cast aluminium platter and walnut-finish MDF base.
Unlike other budget options, the BT-500's straight tone-arm comes with an adjustable counterweight and anti-skating control, while a built-in phono pre-amp and moving magnet cartridge should get you going straight out of the box.
Now for the digital bells and whistles. Following in the footsteps of the Audio-Technica's new AT-LP60-BT, the BT-500 can playback wirelessly through Bluetooth speakers, to add a degree of flexibility to the home set up. Further more, if you wan t to take your records on the road, the deck comes with built-in analog-to-digital conversion, although the choice of 44.1 or 48 kHz sampling rates, both at 16-bits falls short of Sony's new audiophile-grade converter deck the PS-HX500, which operates at 24-bit.
Expected to hit the market before the end of summer, the Akai Pro BT-500 comes with a for a suggested price of US$399.99. [via Gizmag]