Published on
January 14, 2019
Category
News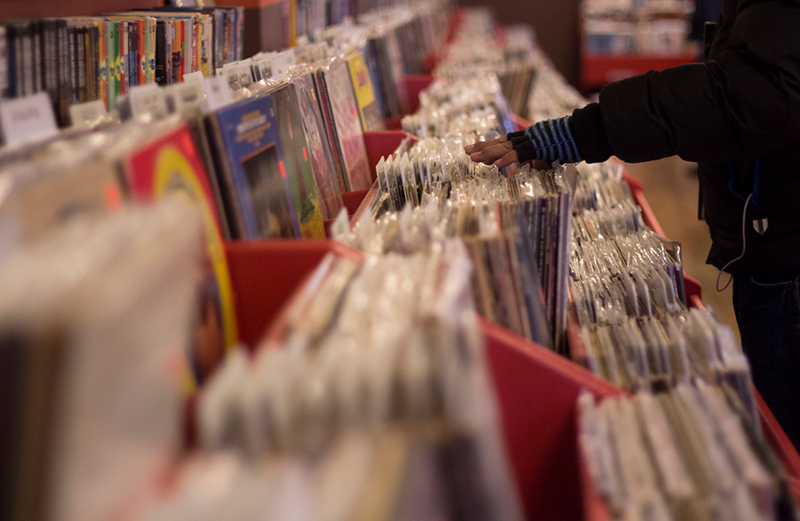 A 14.6% increase on the previous year.
Vinyl LP sales in the USA hit record numbers in 2018 with 16.8 million albums sold last year, reports Billboard.
Read more: The top vinyl news stories of 2018
Though physical album sales fell 17.7% overall, vinyl sales continued to grow, accounting for 11.9% of all album sales.
By comparison, in 2017 vinyl album sales accounted for 6.5% of all physical album sales.
The figures follow news that 4.2 million albums were sold in the UK during 2018 – a 1.6% increase on 2017 – prompting some to speculate that the vinyl resurgence was showing signs of abating.
However, vinyl sales figures in the US tell a very different story.
Of the 16.8 million LPs sold, 6.9 million of those were sold by independent music stores, 6.89 million were sold by internet retailers (including Amazon), 1.76 million by chain stores and 608,000 by non-traditional retailers.
There was also a huge diversity in vinyl albums sold, with the top 10 best selling vinyl albums accounting for just 4.15% (698,000 copies) of all LP sales – a trend also seen in UK vinyl album sales during 2018.
Amongst those best sellers, reissues continued to dominate the charts. Of the top 10 best selling albums, just two of them were new releases – Guardians of the Galaxy: Awesome Mix Vol. 1 and Panic! At the Disco's Pray For The Weekend.
A record was also set for the most albums sold in a single week, with a whopping 905,000 albums sold the week before Christmas, 21st December – 27th December.
As in previous years, international Record Store Day sales in 2018 hit an all-time high across the globe.
Head here for our round-up of 2018's top vinyl news, and check out the US' top selling vinyl LPs and singles charts for 2018 below. (Figures have been rounded by Nielsen.)
US Top 10 vinyl albums of 2018
1. Various Artists Guardians of the Galaxy: Awesome Mix Vol. 1 – 84,000
2. Michael Jackson, Thriller – 84,000
3. Fleetwood Mac, Rumours – 77,000
4. The Beatles, Abbey Road – 76,000
5. Prince and The Revolution, Purple Rain (Soundtrack) – 71,000
6. Pink Floyd, The Dark Side of the Moon – 67,000
7. Bob Marley and The Wailers, Legend: The Best Of… – 61,000
8. Queen, Greatest Hits – 60,000
9. Amy Winehouse, Back to Black – 59,000
10. Panic! at the Disco, Pray for the Wicked – 59,000
US Top 10 vinyl singles of 2018
1. The Beatles, "Yellow Submarine" – 10,000
2. Prince, "Nothing Compares 2 U" – 9,000
3. Led Zeppelin, "Rock and Roll"/"Friends" – 8,000
4. Sleep, "Leagues Beneath" – 5,000
5. Chris Cornell, "When Bad Does Good" – 4,000
6. David Bowie, "Let's Dance" (Full Length Demo) – 4,000
7. Paul McCartney, "I Don't Know"/"Come On To Me" – 4,000
8. U2, "Hold Me, Thrill Me, Kiss Me, Kill Me" – 3,000
9. The Jimi Hendrix Experience, "Burning of the Midnight Lamp" – 3,000
10. John Williams, "The Rebellion Is Reborn" – 3,000